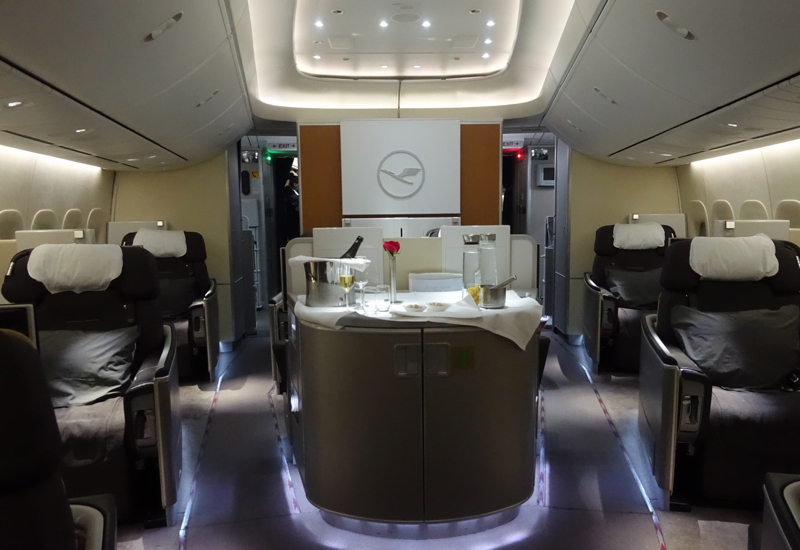 Air Canada will replace Aeroplan, launching its own rewards program in 2020. While it may be possible to still redeem Aeroplan miles for Air Canada award flights after June 2020, it won't be possible to use Aeroplan miles for Star Alliance awards, which is what most U.S. frequent flyers use Aeroplan miles for. If there's a silver lining, it's that at least we're getting 3 years notice. On the other hand, Aeroplan has managed another stealth devaluation without notice–more on that below.
FAQ
Wait, Isn't Aeroplan Air Canada's Frequent Flyer Program?
It used to be. Aeroplan was Air Canada's frequent flyer program, but was spun out as a separate company in 2002 and sold to Aimia. The program is also used by smaller airlines such as Air Creebec, Calm Air, Canadian North, and First Air.
What Is the Deadline to Redeem Aeroplan Miles for Star Alliance Awards?
Aeroplan miles can be redeemed for Star Alliance awards until June 30, 2020, although I certainly don't recommend waiting until June 2020 or even 2020 to redeem your Aeroplan miles, given how many members (there are 5 million active Aeroplan accounts) will be trying to redeem for awards then.
Will Air Canada Flights Credit to Aeroplan Until June 2020?
Yes, although given it will become increasingly difficult to redeem for good awards as we approach June 2020, I'd recommend crediting Air Canada and other Star Alliance flights elsewhere. Singapore KrisFlyer could be a decent option, although saver award space has become scarcer. In general, it makes sense to credit to whichever Star Alliance airline you actually fly, although this leaves Canadians in an awkward spot, since they won't be able to earn in the new Air Canada frequent flyer program, presumably, until after June 2020.
What Are Some Good Aeroplan Awards to Use My Aeroplan Miles On?
In general, you'll get the best monetary value out of international first class and business class awards. If you're flexible, one of my favorites is Lufthansa First Class, especially if you can fly the A380 via Frankfurt and enjoy some time in the Lufthansa First Class Terminal.
Note that generally Lufthansa First Class is only available close to date of departure. It's 70,000 Aeroplan miles, but there are surcharges charged, bringing the cost on the JFK-FRA one way to 70K miles + ~USD $500. Still, you save 40,000 miles over the United saver award, which is 110,000 miles + ~$80. In my view the Aeroplan award is still a better deal, since I value 40,000 Chase Ultimate Rewards points (which are what I'd have to transfer to United, as I don't bother earning United miles) at ~$800-$1000, more than the ~$420 difference in taxes/fees between the awards.

Until recently, I would have suggested Swiss Air Business Class awards, but Aeroplan has managed to devalue Aeroplan some more (is it just a coincidence that it coincides with the Air Canada announcement?) In any event, as of now Swiss Airlines awards are NOT available with Aeroplan miles–very frustrating, and a stealth devaluation.
I recently booked an Air New Zealand Business Class award from Auckland to Tokyo for 67,500 Aeroplan miles for a Canadian client who has a large number of Aeroplan miles, although for U.S. clients I'd have recommended United miles, as a MileagePlus saver award is just 40,000 miles, both awards with just ~$25 in taxes/fees.
If you have Aeroplan miles, how do you plan to redeem them before June 2020?
Recommended Posts
Aeroplan Award Chart Devaluation But One Way Awards for All Regions
New Zealand Award Travel in First Class and Business Class
How Long do AMEX Membership Rewards Points Transfers Take?
HT: The Star
Need Award Booking Help? Our fee is as low as $75 per ticket if you book your hotel through us.
If you enjoyed this, join 200,000+ readers: please follow TravelSort on Twitter or like us on Facebook to be alerted to new posts.
Become a TravelSort Client and Book Your Luxury Hotel with Virtuoso or Preferred Partner Benefits!