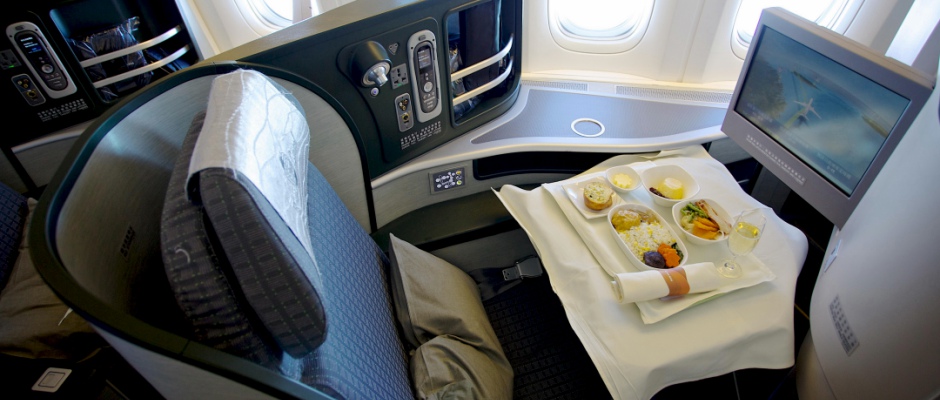 Booking an Aeroplan award for yourself and your kid? You may need to book your child as an adult, to get it ticketed. Aeroplan often has lower business class and first class award rates than other Star Alliance carriers such as United MileagePlus and Singapore KrisFlyer. As an example, EVA Business Class, which is 80,000 United MileagePlus miles from the U.S. to Taipei, or 90,000 MileagePlus miles if continuing on to a Southeast Asia destination, is 75,000 with Aeroplan to Taipei, or 77,500 miles to Southeast Asia. Plus, many of my Award Booking Clients mainly have AMEX Membership Rewards points, which transfer instantly to Aeroplan.
Kids are the same rate in miles, but beware of putting 1 adult and 1 child even if your child is indeed between age 2-11: you may not be able to ticket online. Instead, you may receive an error message that the taxes and fees have changed on the ticket, and inviting you to go back or do a new search.
Don't worry–unless you've been incredibly unlucky, chances are that the award availability is still there to book the ticket, but you should instead count your child as an adult for purposes of booking, so that you can ticket it online. By only booking adults, you won't run into the same error caused by having a child as part of the award booking.
When I asked an Aeroplan representative about this problem, he mentioned that it's not specific to a carrier, but rather occurs on particular routes to Asia and Europe.
After you ticket, you can call Aeroplan at 800-361-5373 to both confirm your child as a child (although in any case, you can enter your child's correct birth date when booking, so his/her age will already be correct) and to get the record locator of the airline you booked, so that you can select seats. Pro tip: avoid a wait by selecting French instead of English, since all the Aeroplan French-speaking reps of course also speak English, and there's generally little to no wait for the French speaking line.
Have you run into this issue when booking any Aeroplan award tickets that included a child?
Recommended Posts
Air Canada Replacing Aeroplan: Use Your Aeroplan Miles By June 2020
How Long do AMEX Membership Rewards Points Transfers Take?
Unaccompanied Minors: 5 Best International Airlines
Which Hotels Offer a Discount on a 2nd Room for Kids?
If you enjoyed this, join 200,000+ readers: follow TravelSort on Twitter or like us on Facebook to be alerted to new posts.
Subscribe to TravelSort on YouTube and TravelSort on Instagram for travel inspiration.
Become a TravelSort Client and Book 5-Star Hotels with Virtuoso or Four Seasons Preferred Partner Benefits