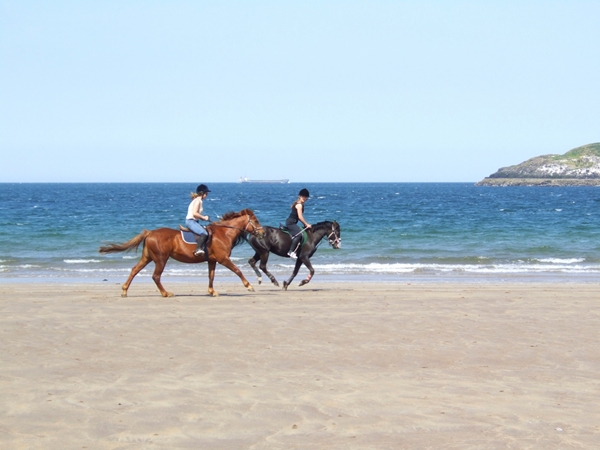 Why Go
On the northern fringe of Europe, the west coast of Scotland boasts hundreds of miles of rugged coastline set against a backdrop of highland moors dotted with tiny crofts and sheep. Off the coast, a string of wild islands stretches into the Atlantic, with not a kids' club or all-inclusive resort in sight.
It may rarely be sunbathing weather on the west coast of Scotland, but its white sandy beaches provide plenty of interest. Rock pools teem with crabs and cockles, while the powder soft sand is strewn with amber seaweed and pale seashells. Marram grass dances in the sunlight while children slide down towering sand dunes looking over the Atlantic ocean. Tiny birds swoop over rocky black islets in search of food, their gentle calls crashing with the lapping waves. With more deserted beaches than the entire Mediterranean, even in the height of summer you can have a perfect sandy bay all to yourself.
Unfortunately, this is Scotland and it could just as likely rain all week. Still, that does not deter seasoned surfers, bikers, horse riders and kayakers from turning the west coast's bays into their very own adventure playgrounds for much of the year.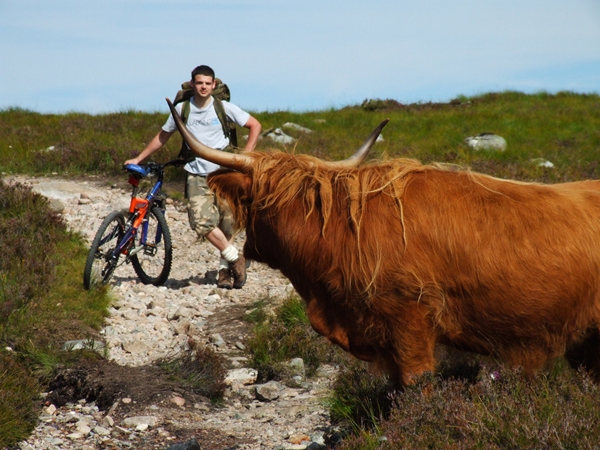 Insider Tips
Peak season is June to August when the Gulf Stream ensures a mild summer. May and September can also be lovely months.
The Scottish comedian Billy Connelly said that there is no such thing as bad weather, only bad clothing, which is the best attitude to have on a holiday in Scotland. British weather is highly unpredictable. For example, I spent a week in March on the west coast hand wore flip flops and a summer dress every day. It snowed for the whole of the next week.
The west coast is an especially rainy part of the UK. Even if you book a coastal holiday for August, bring an anorak and some warm pullovers just in case.
Midges are similar to mosquitoes. Watch out for huge clouds of them on a still summer evening, and bring plenty insect repellant with you.
Getting There
From the U.S., the best deal is 25,000 British Airways Avios (or 50K Avios for Business Class) for an Aer Lingus roundtrip coach flight Boston to Dublin + ~$150 in taxes/fees. See Maximizing British Airways Avios-Fly Aer Lingus to Europe and Avoid Fuel Surcharges. You can easily earn 50,000 British Airways Avios with just one use of the British Airways Visa, even if you don't put any further spend on the card to earn the full 100,000 Avios.
Then from Dublin, it's about ~35 EUR + checked baggage fees roundtrip to Glasgow Prestwick on Ryanair.
Renting a car is the best option if you want to keep a flexible itinerary. The coastal routes and islands often have quiet single track roads, so take your time and go slowly. Use passing places. It is customary to raise a friendly hand to drivers who give way to you, and you will score major points with the locals if you use the passing places to allow them to overtake.
The shimmering lochs and snow-capped glens on the West Highland Railroad truly make this one of the world's most beautiful rail journeys. The train network is excellent, connecting many villages and towns in the highlands. Book via Scotrail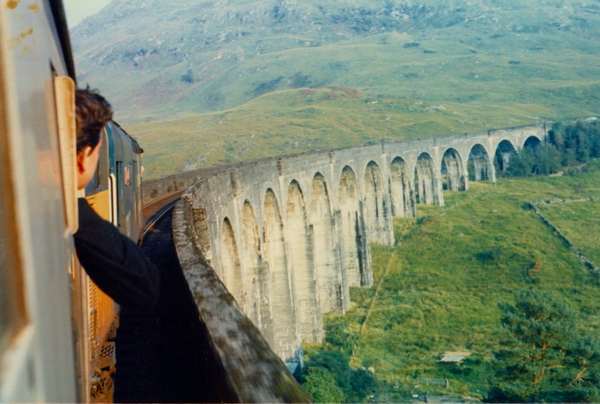 From London Euston to Glasgow Central, the train takes just under five hours and it can cost £50 or less if you use The Trainline to find the best deal. At Glasgow Central, it is easy to transfer onto the stunning West Highland Railway line.
If you are short on time, there are Easyjet flights from major London airports to Glasgow for around £30. Ryanair flies to Glasgow Prestwick on the West Coast for similar prices, but beware of all the add-ons included in their online basket. If you plan to head further north on the west coast, there are daily flights from London to Inverness airport with Easyjet and Flybe. All these flights take around an hour and a half. Skyscanner will find you the best flight deals.
You will need to take a ferry if you want to visit one of Scotland's islands. CalMac operates year-round, and there are full timetables on their website.
From May to September, Sheerwater provides the more scenic option. If whales or dolphins are spotted from the ferry, the captain will stop the boat so passengers can enjoy the scene.
Where to Stay
There are plenty of sleeping options on the west coast. Whether you go for self-catering, one of the Best Castle Hotels in Scotland, or a grand country hotel such as at Loch Melfort Hotel, it is best to book well in advance if you plan to stay in summer.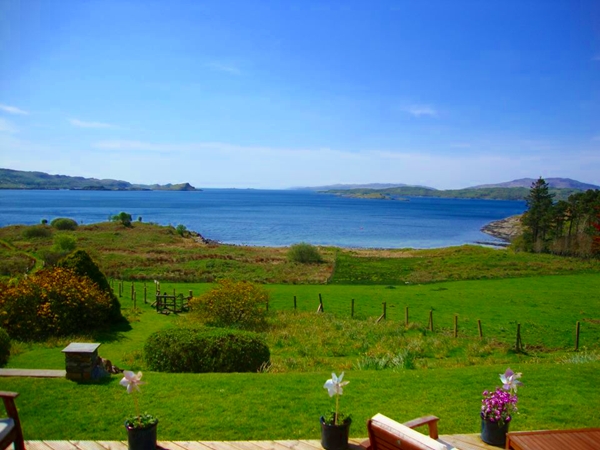 Despite Scotland's changeable weather, camping is also a popular sleeping option. There are campsites along the coast, but my favorite is Camusdarach (0044 1687 450 221), 6 km along the coastal road from Arisaig to Mallaig.
If glamping is more your thing, spend a few nights in one of the futuristic Ecopod domes near Port Appin.
What to Eat
Scotland may not have the best culinary reputation, but times are changing. On menus across the west coast, fresh shellfish are the dish of the day.
A well-loved local dish is Cullen Skink, a rich soup of smoked haddock, potatoes and cream, which always hits the spot after an energetic day on one of the west coast's blustery beaches.
The Cornerstone Seafood Restaurant in Mallaig serves a particularly creamy Cullen Skink. This cozy restaurant overlooking Mallaig's lively harbor also does Moules Mariniere, served perfectly in a classic French broth sweetened with chopped up garlic and shallots for under £10.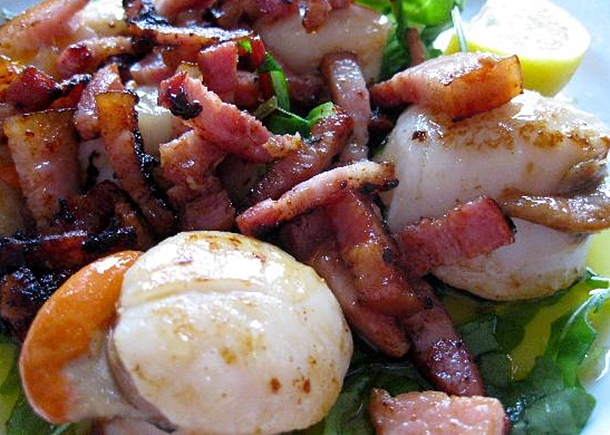 A fish supper eaten at a town harbor while the boats come in is one of life's simplest pleasures. The chips should be fat, soft and fluffy, the battered haddock should have a bubbly golden crunch around it, and of course, the supper should be doused in lots of salt and vinegar. Lovely. The scampi at Troon's famous 'chippie' Wee Hurrie comes particularly recommended. You can find the takeaway on Harbour Road, just look for the queue of people coming out the door.
Again, it may not be the healthiest way to start the day, but a cooked Scottish breakfast is justifiable if you are to spend the day surfing or mountain biking. A Scottish breakfast is the same as your typical English fare, with the addition of some golden potato scones and black pudding.
Surfing on Tiree
The windswept Isle of Tiree has the country's best surf conditions, along with some of the highest sunshine records in Britain. It's a small island; twelve miles long by three miles wide, but surf evangelists cannot praise Tiree enough.
Beginners can enjoy a holiday on Tiree too. You can rent all your gear and get lessons from Surf School Scotland.
The Gulf Stream can only bring so much warmth though; water temperatures reach about 15°c in summer. Still, the less than tropical temperatures are nothing that a good wetsuit and a hot mug of tea afterwards cannot sort out.
In midsummer, daylight hours are some of the longest in the UK, the sun shines on Tiree's white beaches until around 9.30pm.
Tiree may be four and a half hours west of the mainland by ferry, but wind surfers, kite surfers, paddle boarders and just plain old surfers descend on the island all summer, so book accommodation well in advance. There are only two hotels, so most visitors opt for self-catering or stay at the excellent Millhouse backpackers. Wild camping is also possible, but ask for crofters' permission first.
If you are short on time, flights leave for Tiree from Glasgow airport, but if Tiree seems too far to go, the reef at Thurso to the north of Scotland holds swell of up to 15 feet, and has hosted numerous international surfing competitions.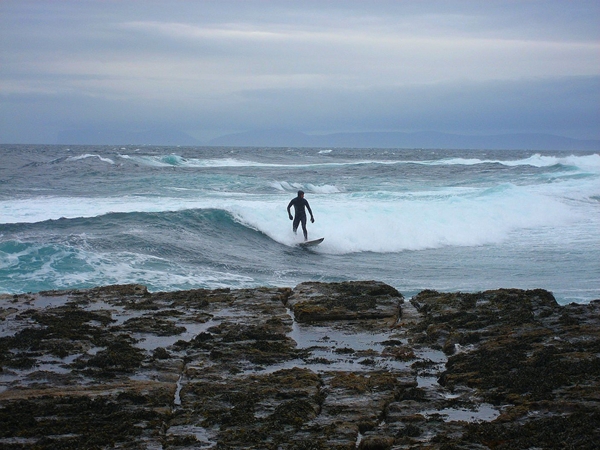 Pony trekking on Skye
The Isle of Skye's fairy glen is an enchanting sight. Conical hills look like a complex mountain range shrunk in a spell, and the fairy pools beguile. The water is crystal clear and looks bathtub warm, the color of the Indian ocean, but fall for the magic and dive in, and you might be surprised to find the water's temperature closer to Iceland's than Indonesia's.
There are around pony trekking and horse riding centres across Scotland, including one in Uig, near the fairy glen. Check out the Trekking and Riding Society of Scotland for more info.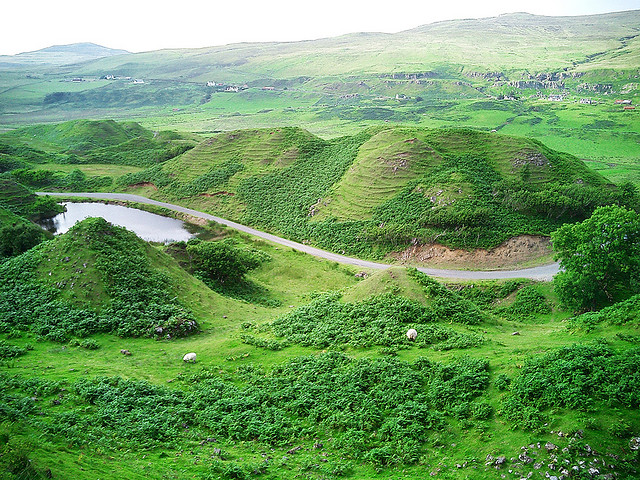 Cycle down Ben Nevis
At 4406ft, Ben Nevis is Britain's biggest mountain, and home to a world-class downhill mountain biking course. This is a route for expert mountain-bikers only though, in a 3 km scramble for life, surrounded by rocks and loose scree.
The Ben Nevis bike course is open from May to September. It costs £10 to take the gondola up to its top station, then take the bike track down.
If you are not bringing your own bike, you can rent good equipment at the base of the gondola from Alpine Bikes; they advise booking well in advance.
There is little better than cycling through Caledonian pine forests in the dappled afternoon light, and there are over 25 miles of dedicated cycle routes round Ben Nevis.
Be careful when cycling in towns, there are rarely bike paths and drivers are generally unfriendly towards cyclists.
It is free to take your bike on Scottish trains, but do book space for it in advance. If you are taking your bike on a bus, you must dismantle and box it first.
For information on bicycle tours and rentals across Scotland, visit CTC UK
Kayaking Round the Small Isles
On an overnight kayaking and camping trip with Rockhopper Sea Kayaking, explore deep caves and ancient remains by the coast. As you round sea cliffs, you might even spot some sea eagles and otters.
Wilderness Scotland and countless others also provide kayaking holidays.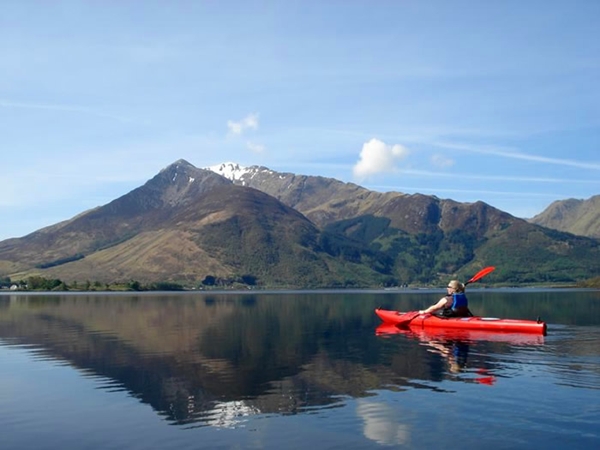 Related Posts
Best Castle Hotels in Scotland
Cosy Restaurants and Thriving Culture in Edinburgh, Scotland
Surfing in the Maldives at Four Seasons Kuda Huraa
Need Award Booking Help? Our fee is as low as $75 per ticket if you book your hotel through us.
If you enjoyed this, join 150,000+ readers: please follow TravelSort on Twitter or like us on Facebook to be alerted to new posts.
Become a TravelSort Client and Book with Four Seasons Preferred Partner Perks!
Photos: Loch Melfort Hotel, Ecodome, dkodigital, Oban, Gary Burns, Damien du Toit, byronv2, Stuart McKenna, surf 30