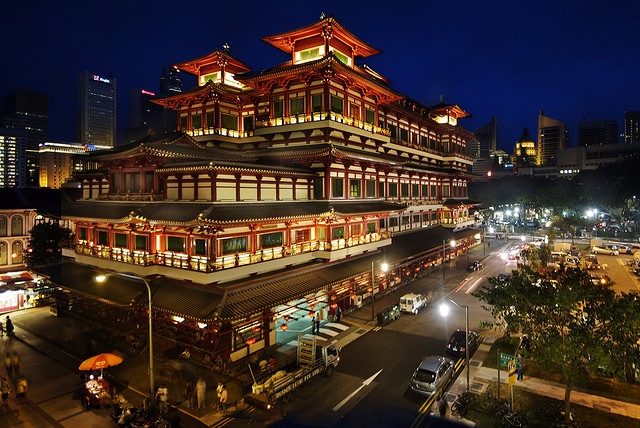 As one of the most beautiful cities in Asia, Singapore has a reputation for its order and cleanliness. But the Lion City is a whole lot more than its flawless streets and delightfully orderly bustle; it's also a major melting pot for various different cultures, and nowhere is this more clear than at meal times. For foodies planning a vacation to Singapore, expect to find cuisine influenced by countries from both near and far. A delectable mix of Indian, Chinese, and even Western elements, the culinary options in Singapore are raved about by all who experience them. And whether it's booking reservations at one of the fanciest joints in town that serves up fusion with an eye towards foreign visitors or heading to one of the ubiquitous hawker centers in town and immersing oneself in the true sights, sounds, and smells of Singapore's street food scene, foodie travelers will not go hungry for tastes or experiences.
Of course, there's more to Singapore than simply stuffing oneself silly–though that's definitely a must-do part of any trip. Take a break from city life without even leaving by heading to one of the various parks or pools, or see a different side of things by renting a bicycle and pedaling one's way around. Just be sure to make it back in time for dinner!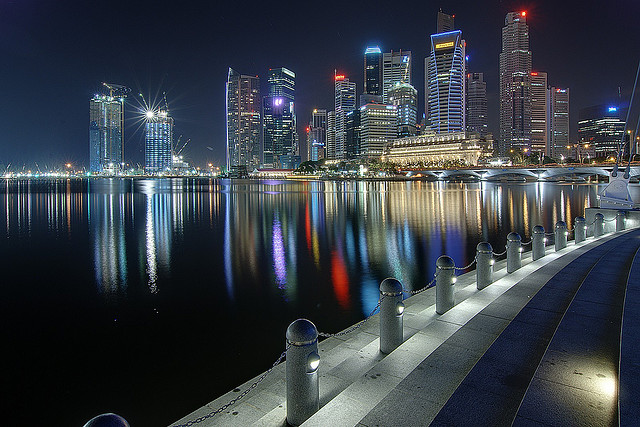 Insider Tips
• The MRT, or Mass Rapid Transit, consists of trains which go through the city. However, these trains are no longer available after 11:30 p.m., so if you have to go home this late, you have two options. Your first option is the night rider bus; however, once it leaves, your only other option is to ride a cab. If you decide to take the night rider bus, it actually has specific bus stops, so expect to walk a certain distance before you reach your destination.
• Buy an EZ link card if you want to save on money, as single journey tickets are much more expensive compared to EZ link cards. An EZ link card is a consumable card which you can use for both the bus and the train. You may also the EZ link card in 7eleven stores and even at McDonalds.
• Cabs charge you an extra 50% during peak hours. Ride the bus or train instead if you want to spend less, especially because cab fares can get a bit pricey in Singapore.
• Avoid giving tips when eating in restaurants. This city actually discourages tips because they already have a 10 percent service fee in most restaurant bills. However, feel free to give tips when the bill does not indicate an added 10 percent service fee.
• Wear light clothes when going to Singapore, because it can get downright sweltering. If you want to go explore Singapore during the day, wear something you would usually use during summer.
• People in Singapore speak English, so you won't have trouble getting around the city.
• Malls in Singapore have no baggage counters, so save your heaviest purchases for last.
• If you buy something worth more than S$100, request a tax refund form from the cashier. The GST (goods and service tax) will be returned to you at Singapore Changi Airport, but only if you hang onto that form!
Where to Stay
There's luxury and then there's luxury as defined by Singapore, a country that definitely embraces the five-star experience. Those who want to see it at its finest should book a room at the Naumi Hotel, which combines a stylish and modern approach to decor with stunning architecture, fabulous views, and incredibly spacious suites. Catch the sunset from the hotel's rooftop Infinity pool or just enjoy the benefits of an always-attentive concierge who can handle everything from last-minute dinner reservations to late-night snack needs.

For a different type of thrilling 5-star hotel experience, try the Marina Bay Sands, which faces the Marina Bay. Its dinstinctive exterior contains not just the resort, but also a caslino. Here, expect to enjoy more fabulous views from a rooftop Infinity pool, as well as on-site entertainment options like touring international bands and other various performances. Less low key than the luxury of the Naumi, the Marina Bay Sands is also located in the center of Singapore, which makes it a convenient place to stay if you want to explore the city. Expect to shell out at least S$300 to 400 per night at Marina Bay Sands. For their more expensive rooms, expect to spend about S$800 every night.

If you're on a tight budget, you can try City Backpackers Hostel located on Jalan Ayer Street. It's a short distance from the MRT trains and the subway, and the hostel charges about $120 per week, which makes it a bargain for foodies planning to stick around for awhile. They also have packages for groups if you plan to visit Singapore with friends. Of course, because their rates are quite cheap, don't expect the rooms to be of the same quality as what is offered in five-star hotels. However, considering that this hostel is located in a red light district, it is actually a relatively safe and clean place to stay. Expect to share your room with other backpackers, as things are dorm-style.
Where to Eat
Sinapore is famous for its hawker and street food, so don't miss the chance to eat at some of the many hawker centers in Singapore—in fact, you may opt to eat at them exclusively and not set foot in a traditional restaurant, as the best hawker food will be better and more authentic than at almost any Singaporean restaurant, albeit in a bare bones environment. Once you've made your order, you bring your food to one of the many tables on the food court area and enjoy both the taste and the overall dining experience.
Those who aren't sure where to begin with hawker food should try the Maxwell Road Hawker Center and head straight for Tian Tian Stall for their famous Hainanese Chicken Rice. The chicken is steamed to perfection, and you mix in a little kecap manis (their version of soy sauce) to add some flavor. If you don't want to stand in line, visit Maxwell Center before or after lunch.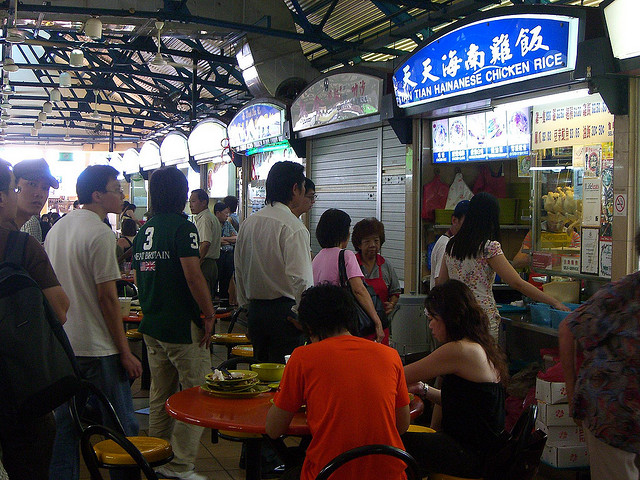 Another popular hawker center is the East Coast Lagoon Village, situated right next to the lagoon along the East Coast. Because of its proximity to the beach, this hawker center feels like a food court in the middle of a resort. The Roxy Laksa & Prawns Noodle stall offers great laksa, a spicy curry-based noodle soup.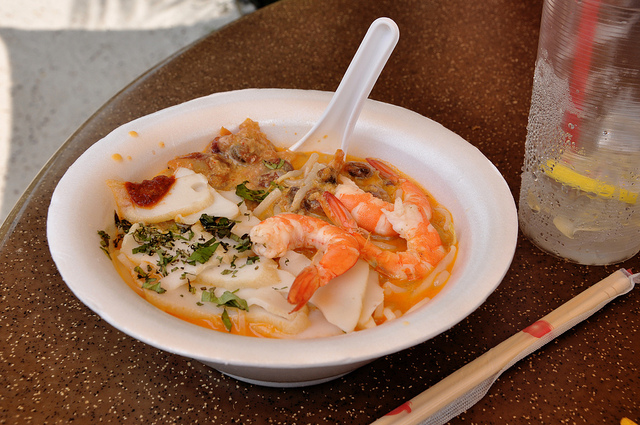 Hong Lim Market and Food Center is also a popular hawker center at 10 Upper Pickering Street. One of the most bustling stalls at this food center is Outram Park Fried Kway Teow Mee. This stall serves one of the best Char Kway Teow dishes in Singapore, which is a must-enjoy part of dining in Singapore. Char Kway Teow is a dish of bean sprouts, rice noodles, seafood, and Chinese sausage stir-fried in a sweet and spicy soy sauce mix.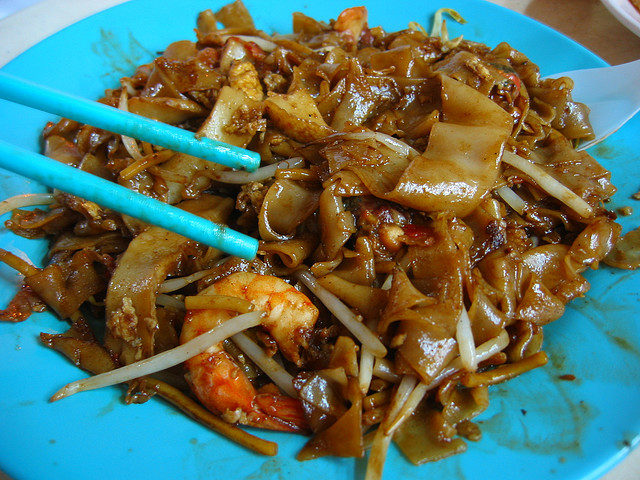 Bak Kut Teh Restaurant, located at 347 Baliester Road, is another recommended foodie stop. Bak Kut Teh is a simple but delicious dish of tender pork ribs boiled in a sweet broth, and there's no better locale to sample it for the first time than at a restaurant named for it, after all!
For those who want more of a sit-down place with atmosphere, wander over to Clarke Quay. It's a quay or wharf where a lot of restaurants and bars are situated. Here, expect things to veer a bit from the traditional, which is obvious for those who duck into a local bar called The Clinic. Here, chairs are made from wheelchairs and sofas are made from hospital beds. Drinks are also served in intravenous infusion bags. Even their website flaunts the hospital-inspired theme, something you might not find funny if you don't have the heart for it.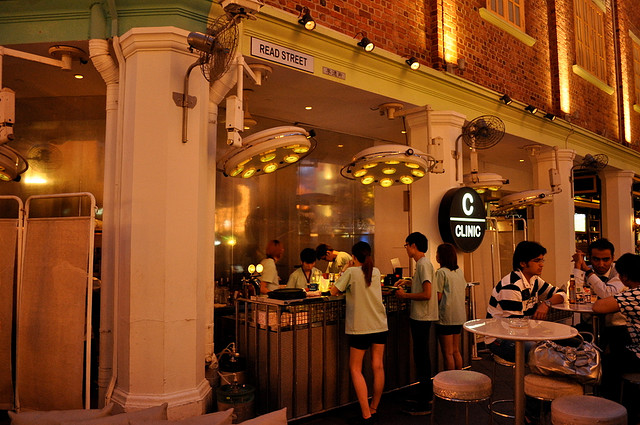 If you ask any of the locals what kind of food you should try while in Singapore, they are bound to tell you to visit Boon Tong Kee at Balestier Road. Try their signature Imperial Chicken or the Chicken, Fish, and Sausage Rice. The combination of different flavors in one clay pot is something to savor, and it's an excellent pick for those who want a delicious meal in a different sort of atmosphere.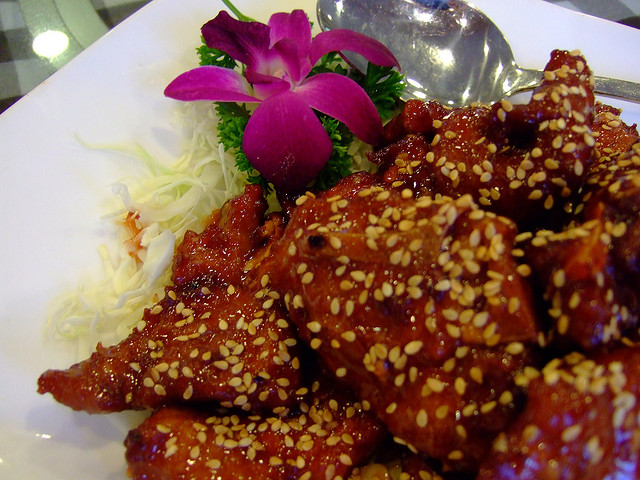 Red House Seafood Restaurant is another place to go to for good food in Singapore. Chili Crab, a Singaporean dish you must taste, is one of their specialties. The thick sweet and sour sauce complements the crab quite nicely – prepare to finish off more than just one crab. The Spicy Seafood Combination is another popular dish from Red House. Custard Prawns are another must-try treat from Red House. Imagine sweet, buttery prawns with just the right hint of spice.
If you can't get enough of seafood and crab, you can visit Eng Seng Restaurant located at 249 Joo Chiat Place. Their Black Pepper Crab is arguably the best in Singapore. The sauce has a certain addicting sweetness to it, something that a lot of people line up for. Don't expect fine dining in Eng Seng as it is known not for its ambience or service, but for its good food. The place may get smoky, as the exhaust from the kitchen reaches the dining area, but a lot of people would still wait in line for their Black Pepper Crabs. To avoid the queue, try visiting Eng Seng before dinner.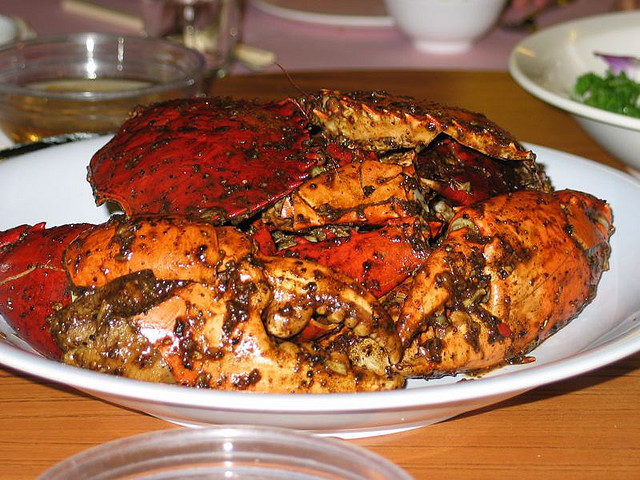 If you want to dine in a place with great ambience, try Le Pont de Vie, a French restaurant located at 26 Kandahar Street. Their Foie Gras is delicious, and you might also want to order the lobster custard for dessert. If you're in the mood to dine outdoors, they do have an al fresco area out on the terrace, something worth enjoying with a glass of good wine.
Where To Go And What To Do
While the Singapore Zoo might not immediately make it to the top of one's list of Singapore attractions, this world-class home to a dizzying variety of animals in an exciting enviornment that also manages to stay cool, even on hot days. This makes it a great pick for those foodies who might be visiting with the whole family, as well as those who love seeing a number of different types of animals in a world-class environment.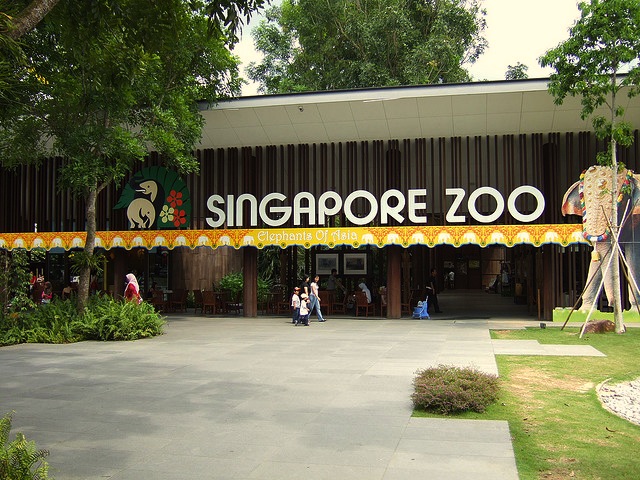 Whether or not you're staying at Marina Bay Sands, you should definitely drop by their Infinity Swimming Pool. It's located on top of the Marina Bay Sands complex, so expect to go swimming while looking at the city's beautiful skyline. The water seems to extend all the way to the edge, so if you are afraid of heights, this might be one of the tourist attractions you should stay away from. If you're looking for some adventure, go ahead and swim to the edge of the pool. The goose bumps are worth it.
Sentosa Island is another place to visit for those who like bright lights and plenty of games and attractions. Sentosa Island is touted as Asia's favorite playground for a reason; just last year, Resorts World in Sentosa Island was opened. At Resorts World, you will find the first Universal Studios theme park in all of Asia. There are also homes and restaurants in Sentosa Island that make you feel like a true blue islander, so those who want something a bit more authentic-feeling will not be disappointed, either.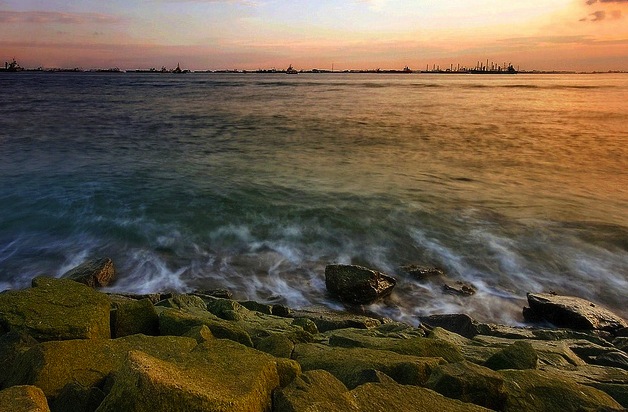 Got any Singapore food tips? Share them with us in the comments!
Related Posts
Where Can I Find the Best Satay in Singapore?
Best Luxury Hotels in Singapore
Need Award Booking Help? Our fee is as low as $75 per ticket if you book your hotel through us.
If you enjoyed this, join 100,000+ readers: please follow TravelSort on Twitter or like us on Facebook to be alerted to new posts.
Become a TravelSort Client and Book 5-Star Hotels with Virtuoso or Four Seasons Preferred Partner Amenities!
Photo credit: William Cho, nlann, avlxyz, prettykatemachine, yosoynuts, cactuswatercooler, jasonbagley, pelican, Nathan Hayag