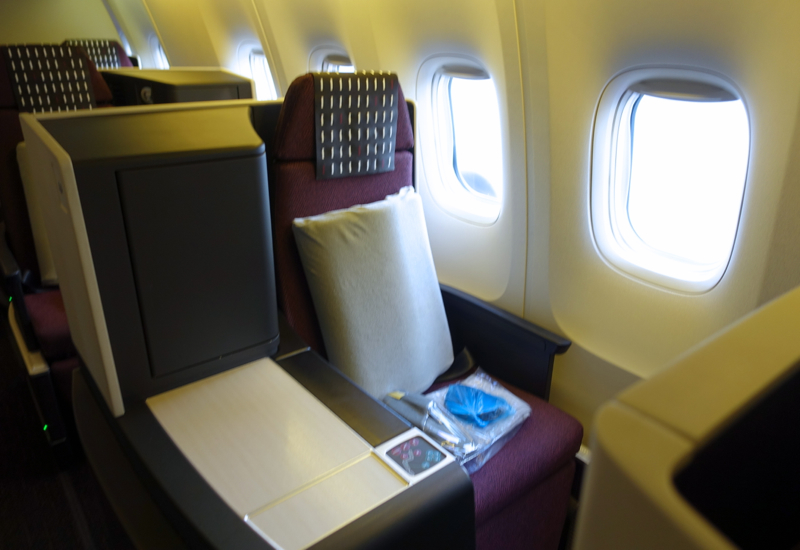 After the multiple British Airways award chart devaluations I've had a little over 50,000 Avios languising in my BA Executive Club account, with no use for them. British Airways Avios can still provide decent value on short intra-regional flights on oneworld carriers, such as Qantas within Australia, Cathay Pacific or JAL within Asia, and theoretically American Airlines within the U.S. and to the Caribbean, at least if there was more saver award availability on the convenient nonstops and in business class.
For Asia, I used to advise clients to leverage Alaska Airlines miles to build in a stopover, for example Hong Kong if flying Cathay Pacific First Class or Cathay Business Class, or Tokyo if flying JAL First Class or JAL Business Class. The problem is that it's become very challenging in many cases to use Alaska Mileage Plan miles for Cathay Pacific First Class and JAL First Class, especially for two people. Cathay First Class of course is not available for two people on routes to/from the U.S., in advance (only closer to departure, if still available). But beyond that issue, which affects all partners, Alaska's award chart opens up a day later than American AAdvantage, and almost a month later than British Airways and Cathay Asia Miles.
Plus, there are many times when Alaska doesn't have access to all the award availability other partners, such as AAdvantage and British Airways. For this reason, if wanting to fly even JAL First Class on a specific date, you're better off booking with AAdvantage miles, and paying the slight miles premium to do so.
But what if you want several days in Tokyo before going somewhere else in Tokyo? You'll need to book a separate award, since AAdvantage doesn't allow a stopover of >24 hours. That's where British Airways Avios come in. The nice thing is that you can fly JAL Business Class several places from Tokyo, for a fairly reasonable amount of Avios:
Shanghai in JAL Business Class = 15,000 Avios one way
Hong Kong in JAL Business Class = 20,000 Avios one way
Manila in JAL Business Class = 20,000 Avios one way
Bangkok in JAL Business Class = 37,500 Avios one way
Ho Chi Minh City in JAL Business Class = 37,500 Avios one way
Meanwhile, if you were to use AAdvantage miles, you'd use 30,000 miles for JAL Business Class from Asia 1 to Asia 2. Clearly Shanghai, Hong Kong and Manila are better value with Avios, but some will even prefer to use the greater number of Avios for Bangkok and Ho Chi Minh City, if they have a glut of Avios, and since Avios are worth less than AAdvantage miles. In terms of paid fares, one way fares can easily run $2000 from Tokyo to Hong Kong or Manila, and a roundtrip Tokyo-Manila-Tokyo can easily be $1400 or more, so you're looking at ~3.5 cents per British Airways Avios–quite good if not amazing value for an Avios point.
In our case, this worked out perfectly, since we enjoyed our trip to Japan so much that we want a few more nights in Tokyo next year before going elsewhere in Asia. And in addition to better award availability with AAdvantage miles, we happen to have more AAdvantage miles than Alaska miles, as they've been easier to earn with credit card signup bonuses.