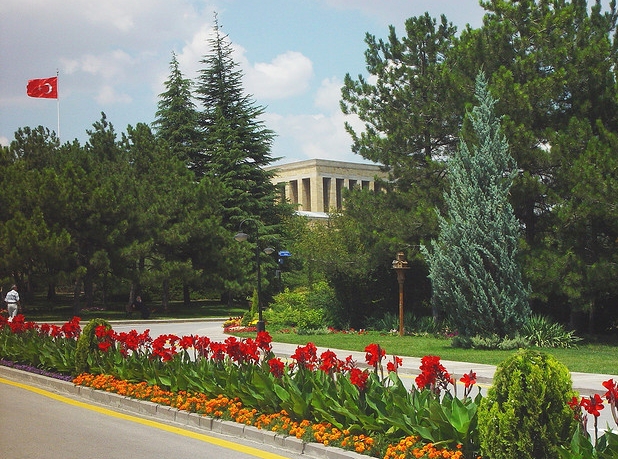 Why Go?
Most travelers think Istanbul when they think Turkey, but Ankara is an entirely different experience altogether. As the second most bustling metropolis in the country, Ankara also serves as the capital, meaning plenty of cultural attractions like museums and architecture of interest. But instead of boasting a European vibe like its urban counterpart, the city instead enchants travelers with picturesque hilltop views, stunning sunsets, and enticing blends of spices on local cuisine. This is a city is that represents Anatolia and Asia, as opposed to Istanbul's more Western European energy. And the old world is very much alive, despite the modern pace of life.
Night owls and those who enjoy the frentic pace of a cosmopolitan place won't be disappointed in the amount of boutique hotels, fusion restaurants, and trendy spots designed to attract glitterati from around the country and the world. Those who prefer to do some learning will find plenty of different museums and landmarks, from the Anatolian Civilizations Museum to various ruins. Finding a park to spend the afternoon sunning in or a cheap, colorful cafe for a snack makes the city a dream for budget travelers eager to get to know a different side of Turkey.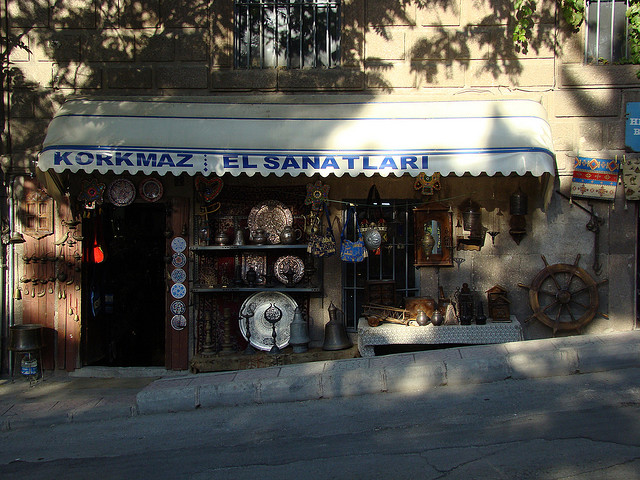 Insider Tips
Ankara is in the middle of Turkey, and with no sea surrounding the city, continental climate is dominant. In the summer, nights are quite cool, so having a sweater or light jacket is helpful. And being inland means snowfall during chillier months, so travelers visiting in the winter should bring clothing designed for snow.
Most of Ankara's attractions are close together, so with a well-coordinated plan, you can make the most of the city in a very short time. This is great news for those who are on a limited budget, financially or time-wise.
While the traffic is usually not overwhelming, keep in mind that Ankara is a political city, so be on the lookout for possible strikes and special events. You might also get stuck in the city's rush hour, from 7pm until 9pm, if you are driving around the shopping district.
If you like modern, fashionable clothes, the city's shopping malls provide more options than can be covered during a short stay. If you are inclined towards buying something more oriental, then you would do well to check out the shops on the way to the Ankara Castle. They are full of handmade clothes.
If you have more than a couple of days and it is not winter, you might want to visit attractions outside of the city center. Nearby Eryaman is widely known for its natural beauty, and offers large picnic areas. If you like nature and are on a family vacation, it's a lovely spot. Transportation might take a while, but affordable buses are available, though they run more frequently during the summer months.
Where to Stay
A fabulous midrange option, Hotel Best boasts an enviable location in one of the most tourist-friendly, safe neighborhoods in the city. It's a preferred pick for those on business trips, with a sizable sitting area and web facilities. Those who want a stylish, modern atmosphere will be delighted with the Hotel Best, as will those who want chic comfort at a reasonable price.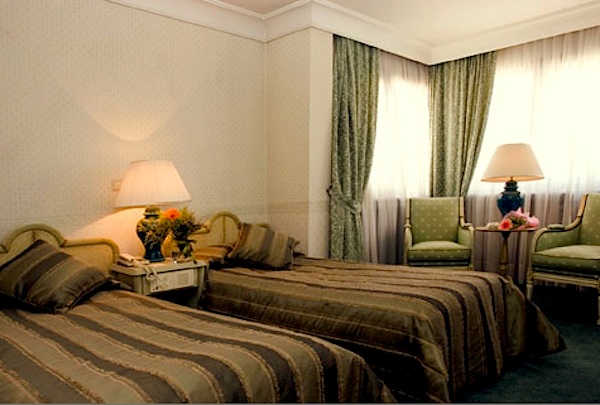 Baskent Ogretmenevi (The Teachers' Inn) is one of the other most convenient places you can stay. The prices aren't too high (room prices range from about $50 to $120, which includes the open buffet breakfast). Even better, transportation from and to any part of Ankara is easy, and many of the city's biggest attractions are nearby. Most rooms also have quite a view of Ataturk's Mausoleum. The hotel has a bar (Midas Bar) and a panoramic restaurant on the top floor. With a fitness center and ample Wi-Fi, this hotel is the perfect choice when one is on a budget yet values comfort.
For something more upscale (and more expensive), the Rixos Grand Ankara is a great bet. Located on the Ataturk Boulevard, one cannot get a more central location. The hotel is also close to popular neighborhoods such as Tunali Hilmi, Kizilay and Bahceli. Its location gives you the chance to choose between going to one of the popular areas in about 5-10 minutes by cab, or taking lovely walks in the picturesque surrounding residential neighborhood. The major pro of staying at Rixos Grand is that it offers you all the comfort and luxury money can buy, including a nice spa, state-of-the-art facilities and a fast Internet connection. Room prices range from 105 € to 650 €, depending on the time of year, so this is quite the splurge for budget travelers.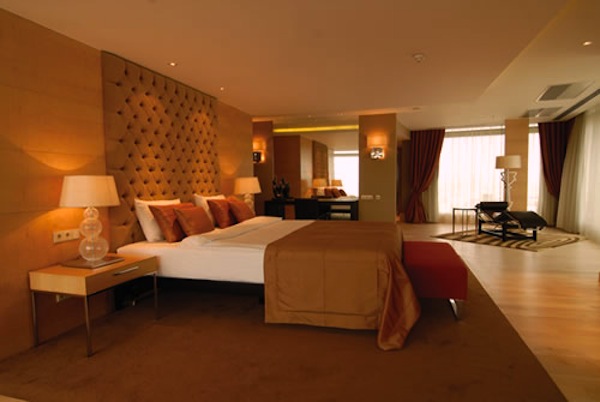 What to Eat
Dining on a budget in Ankara is easy, thanks to the plentiful world of kebab and pastry shops. On Gazi Mustafa Kemal Boulevard, Ozge Piknik does great different kebabs, including a mouth-watering doner kepab cooked to perfection. For grabbing a quick bite, there's no better option than the various "piknik" spots around the city, and this is one of the best. Choose from slow-cooked meat options, or opt for something that's a little bit more vegetarian, and wash it all down with a local beverage or a favorite soda. Grabbing kebab is also the perfect solution for those who want to spend a lot of time exploring the city but who don't want to actually take the time to sit down and eat an entire meal in a sit-down restaurant.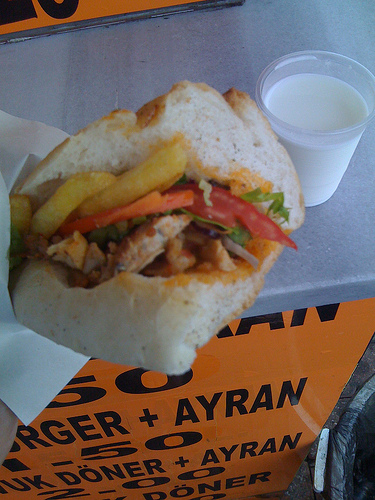 Famous for its ice cream, Mado is one of the most widely known Turkish chain cafés. It also offers delicious dishes, such as borek (a typical Turkish savory pastry), big breakfast menus, traditional Turkish dessert baklava, and plenty of drinks options. The decor is cozy yet stylish, and consistent in locations throughout the country. On average, a cup of coffee and a dessert will cost you about $15. On the second floor, comfy leather sofas make having a coffee and surfing the web a delight. For those who need to get something accomplished online, this is definitely a more comfortable alternative to ending up holed up in some internet cafe for awhile.
Tapas Pub Café/Bistro (Tunali Hilmi Cad. 87) is a cozy little restaurant that serves mainly Spanish/Mediterranean dishes. The restaurant menu offers a variety of tapa dishes, as well as many cold and hot offerings. My personal favorite is the mixed tapas plate. On Tuesdays, there's live music and a bustling social scene, so this is a great spot for those who are hoping to meet some interesting fellow travelers. Thursdays, however, are the nights to check out: the theme is Latino and you can dance to salsa, rumba and tango music on the dance floor. It is a good place for a fun night out, and going alone or with friends is equally enjoyable for those sociable types out there.
Another suitable snacking option is to just head to one of the various different pastry shops or markets around Ankara and to simply pick up whatever is available that looks delicious. This is often far less expensive than sitting down to a meal, and can make a great way to get energy levels back up for more exciting exploration of the city. Trying baklava, a delicious local pastry with honey in nuts, is an absolute must while visiting anywhere in Turkey.
For travelers on a budget who want something familiar and filling, dishes at Ninda Cafe and Restaurant cost less than $15. Here, they specialize in snacks, pastas, and most types of pizza; I recommend the pizza con quattro formaggi if you are big on cheese. Having Italian food in Turkey is not the most adventerous culinary move, but for those who absolutely insist on not trying new stuff, this is a safe option.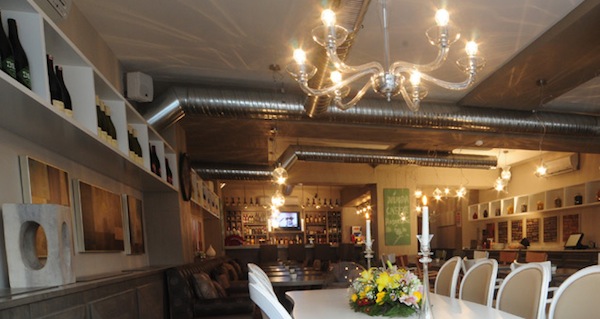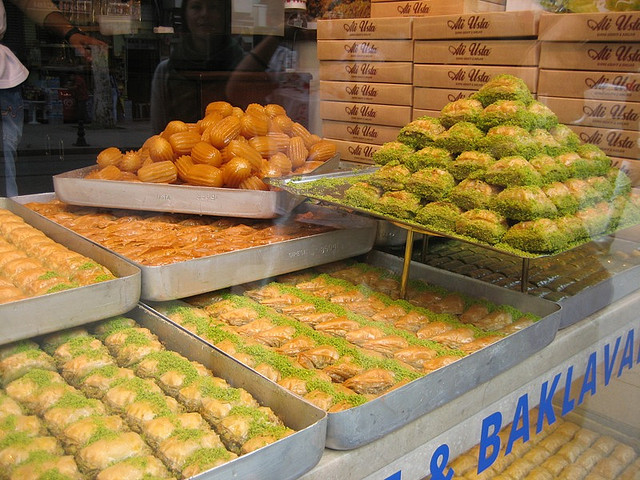 What to See and Do
Anitkabir is one of the main reasons people go to Ankara. It is a fascinating place with its own museum. A variety of fascinating and famous statues dot the surrounding grounds, and here, you can watch the changing of the guards ceremony in the Ceremonial Area, not unlike the same experience that happens at Britian's Buckingham Palace. The museum contains many paintings of Mustafa Kema Ataturk, Turkey's first president, and the War of Independence. The museum also includes his clothes, gifts from important politicians such as jeweled daggers and swords, and also guns, appliances, Ataturk's medals, and more. There is also the room with Ataturk's casket. Those who are interested in history will find the entire experience fascinating.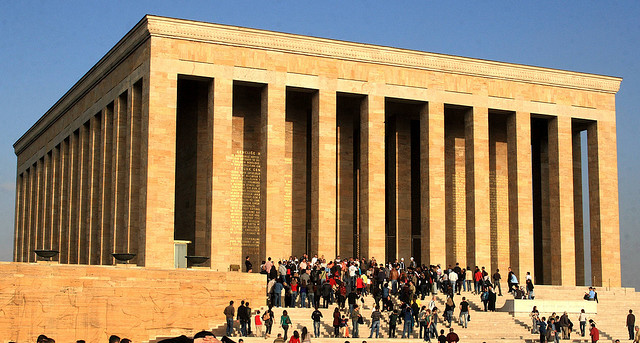 Atakule is one of the most popular sites in Ankara. It is a dome-shaped tower (the "kule" at the end of the name means tower in Turkish) that offers stunning views of the entire city. Atakule also has a modern shopping mall attached to it called the Atrium. At the top of the tower, there are even dining options. My favorite is the Donen Restaurant (which means the Turning Restaurant). It rotates around on a platform, meaning diners who stay for at least an hour and a half can enjoy a 360 degree view of the entire city. If you are not afraid of heights, Atakule is the place to be.
For a peek into the old world, any one of the city's numerous markets is an excellent bet for everything from picking up snacks for later or simply taking in the sights and sounds of a different world of commerce. Those who prefer more modern commercial venues can hit up the numerous shopping malls, also known for attracting crowds.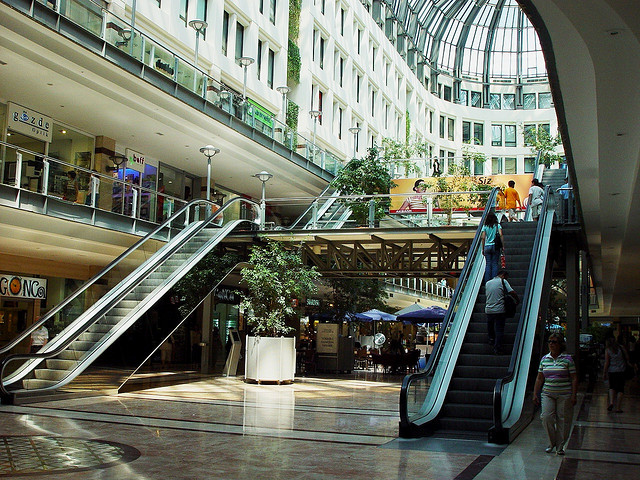 Bahceli is one of the trendy neighborhoods, known for its many shops and cafés. It is a good place to see where the locals are hanging out, and the go-to spot for those who want to find unassuming spots to sip a coffee, see an independent film screened, or simply move at a different pace. The best bet to get to know Bahceli well is simply wandering around for a little while and seeing what's on in various locales.
Ankara's little Swan Park is famous for its pond full of black and white swans, as well as for a stunning variety of ducks. Doves complement the scenery, and the serenity of the setting makes for a nice break from city life. Swan Park is located at the beginning of the Tunali Hilmi District, so transportation to and from there is very convenient.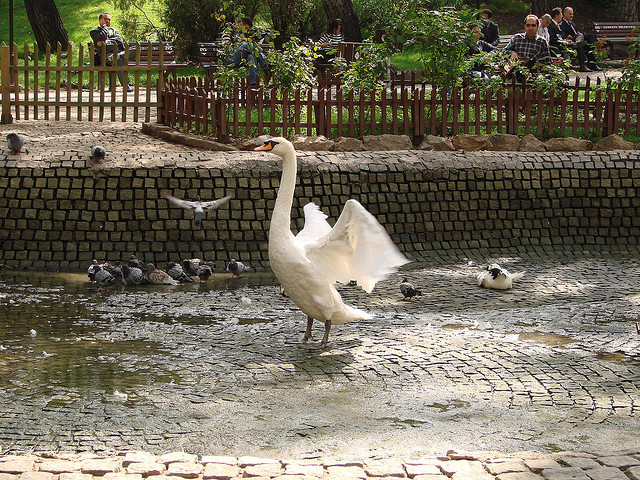 Photo Credit: Alaskan Dude, cocoate.com, Hotel Best, Ninda Cafe and Restaurant, Rixos Grand Athena, KorayGokhan , Augapfel, one2c900d