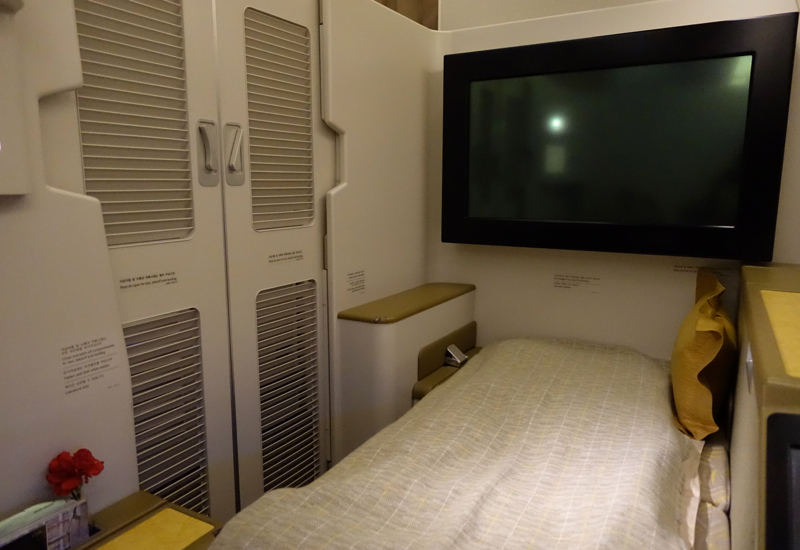 A 70K United MileagePlus Explorer Business Card is being targeted to some applicants, apparently. TravelSort reader Nick writes "I recently received a 70,000 bonus offer for the United MileagePlus Business Explorer card in the mail. I have the personal version of the United MileagePlus Explorer, which I got almost two years ago. Am I eligible for the business version? And what are good award redemptions that don't involve flying United Airlines?"
Best Public Offer is the 50K United MileagePlus Explorer Business Card; 70K Bonus Offer is Targeted by Mail
Before you get too excited, know that the 70K United MileagePlus Explorer Business offer is targeted; there is no way to apply for it if you're not targeted. So be sure to thoroughly check your postal mail before recycling all the junk mail. While I wasn't aware of it before this reader wrote in, there are a couple of reports on Flyertalk from Richard Berg and nexus30 who were also targeted for the 70K offer.
Both offers offer the bonus poinits after $2000 minimum spend within the first 3 months of card membership. Here are the other details:
Earn 2 miles per dollar at restaurants, gas stations, office supply stores, United Airlines tickets purchased from United
Earn 1 mile per dollar on all other purchases
First checked bag free for the primary cardmember and one companion traveling on the same reservation
No foreign transaction fees
2 United Club passes each year
$0 annual fee the first year; then $95 per year
Eligible for United MileagePlus Explorer Business Card if Currently Have the Personal MileagePlus Explorer?
To answer Nick's question, yes, he is eligible for the business card if he currently has the personal version, the United MileagePlus Explorer, since personal credit cards and business credit cards are separate products.
Eligible if Previously Had a United MileagePlus Explorer Business Card?
It depends: if you received a bonus for the United MileagePlus Explorer Business card within the past 24 months (even if it was a different bonus offer, or for a different business, using a different EIN) you are NOT eligible. But if you received a bonus for this business card over 24 months ago, then you are eligible.
Do I Need an EIN to Apply?
No, you don't need an EIN (Employee Identification Number) for your business to apply. If anything, it can get complicated if you recently moved offices or changed your company name, since you need to submit proof of your company's name and address on an acceptable document, such as a utility bill or tax return. Note that things such as bank statements are NOT accepted.
Do I Have to Have a Big Business to Apply?
No, these are small business cards, but I would caution that in the past few years Chase has become stricter in its requirements for issuing business cards. Don't expect to be instantly approved, and do expect a call with a business credit analyst to discuss what your business does, how long you've been in business, what your revenues and profits have been the past couple of years and what you're projecting for the current year.
What Are the Best Ways to Use United Miles for Award Flights?
There's no question that many United MileagePlus awards on partner airlines became much more expensive after the
United Award Chart Devaluation
in 2014. So those rich in AMEX Membership Rewards points may prefer to transfer to Aeroplan to redeem for awards in order to use fewer points, even though many of these carry fuel surcharges. Also keep in mind that awards such as Singapore Suites and Singapore First Class are NOT available using MileagePlus miles, only with Singapore's own KrisFlyer miles (which is a transfer partner of Chase Ultimate Rewards, AMEX Membership Rewards and Citi ThankYou points). Hence, these are what I consider the best ways to use United MileagePlus miles, where there's actually award availability some of the time:
We've enjoyed our Asiana first class suite flights for the privacy, Korean food, service and amenity kits, even if I do wish the beds were more comfortable (thin mattress pads, compared to Singapore Suites and JAL First Class). NYC JFK to Seoul ICN is 120,000 miles + $5.60, which is a good use of United MileagePlus miles for 14 hour flight in first class, given the devalued state of United miles.
2. ANA First Class
I haven't flown ANA's new first class or business class on its 777-300ER, but have heard good reviews from clients. It's tough to score ANA First Class, but possible a few days in advance, and business class is fairly available. San Francisco SFO to Tokyo is 110,000 MileagePlus miles each way in ANA First Class, and 75,000 for ANA Business Class, for the nearly 11 hour flight.
Lufthansa First Class awards are typically only available to partner airlines such as United up to 15 days in advance, so you'll want to have some backup flights booked, in case nothing opens up for your dates. And this is definitely an expensive award from the East Coast, at 110,000 miles each way between the U.S. and Europe for a 7-8 hour flight. It's a better deal if you can manage to snag award space from the West Coast, for example San Francisco SFO to Frankfurt FRA, since that's also 110K miles, although of course award availability for two also tends to be tougher to come by.
Curb your enthusiasm, as they say, since Thai is a more inconsistent experience when it comes to Asian carriers. Try to book your award so you depart in first class from Bangkok, for example to Frankfurt, since you then can enjoy a fantastic 1 hour full body massage at the
Thai Airways First Class Lounge's Thai Royal Orchid Spa
. But on board, I was quite underwhelmed by the experience, at least as compared to other Asian airlines such as Singapore, Cathay Pacific, JAL and Asiana. Still, it's a quiet flight on the A380 and a good amount of space in the open suites. Frankfurt to Bangkok in Thai First Class is 115,000 MileagePlus miles each way, for about an 11 hour flight.
Have you received a targeted offer for the 70K United MileagePlus Explorer Business card?
Related Posts