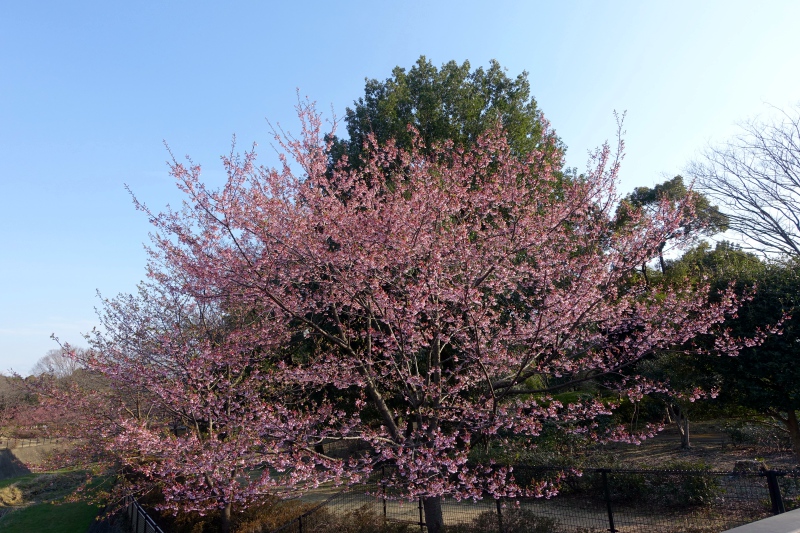 We're currently in central Tokyo, which I haven't visited since living and working in Japan over 20 years ago. While I've sadly forgotten all my Japanese, it's been wonderful to revisit Tokyo and share it with my family, who has never been to Japan. There's so much to discover and enjoy in this dynamic capital, but here are just 6 of the things I love about Tokyo.
1. Fantastic First Class to Tokyo
As a business as well as leisure destination, Tokyo is served by some of the best first class airline products. I love both JAL First Class and ANA First Class, as both offer very comfortable mattress pads (although JAL's airweave mattress has the edge). The only other competitive product in terms of bed comfort is Singapore Suites, which unfortunately was removed from the LAX-NRT route and replaced by the 777-300ER.
I also enjoy the cuisine served in both JAL First Class and ANA First Class; in my view, at least if you enjoy Japanese food, it's superior to what you can get on board Singapore Suites even with Book the Cook, or Etihad First Apartments or Emirates First Class.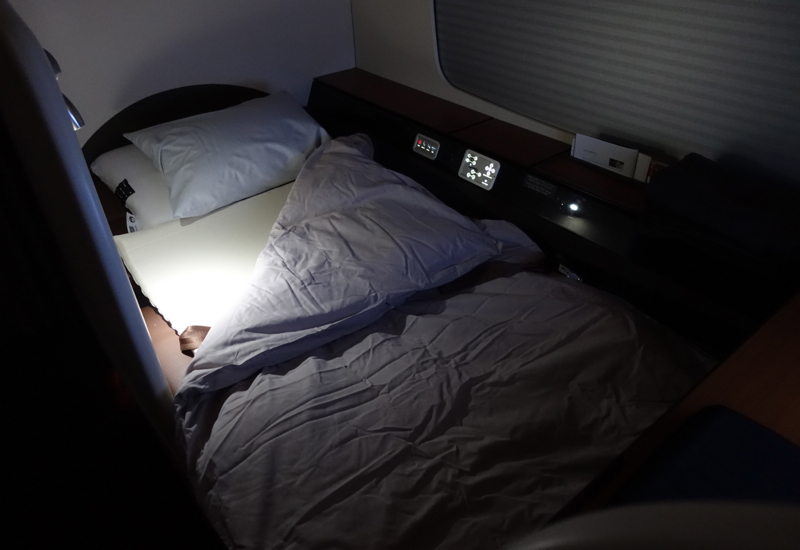 2. Amazing Luxury Hotels
As with Paris and Hong Kong, my other two favorite luxury hotel cities, in Tokyo you're truly spoiled for choice when it comes to amazing luxury hotels: Aman Tokyo, The Peninsula Tokyo, Mandarin Oriental Tokyo, Four Seasons Tokyo, Ritz-Carlton Tokyo–you really can't go wrong with any of them, plus there are many other luxury hotels that also provide a great product, even if not quite in the same league as the preceding hotels.
From soaring lobbies, to spacious entry level rooms, expansive pools and fantastic service from everyone from the Concierge to Housekeeping staff, you'll wish every city luxury hotel you stayed at offered similar amenities and service. As an example of the level of service that went above and beyond, my husband inadvertently left his laptop computer at the home of a Japanese friend who lives 1 hour from Tokyo by train. A Mandarin Oriental staff member actually took a taxi to the friend's place and brought back the computer, and refused to take any kind of tip for the extraordinary service provided. While I'm well aware that Japan is traditionally a no-tipping culture, my husband was floored, as he very much wanted to recognize the gentleman who had helped him.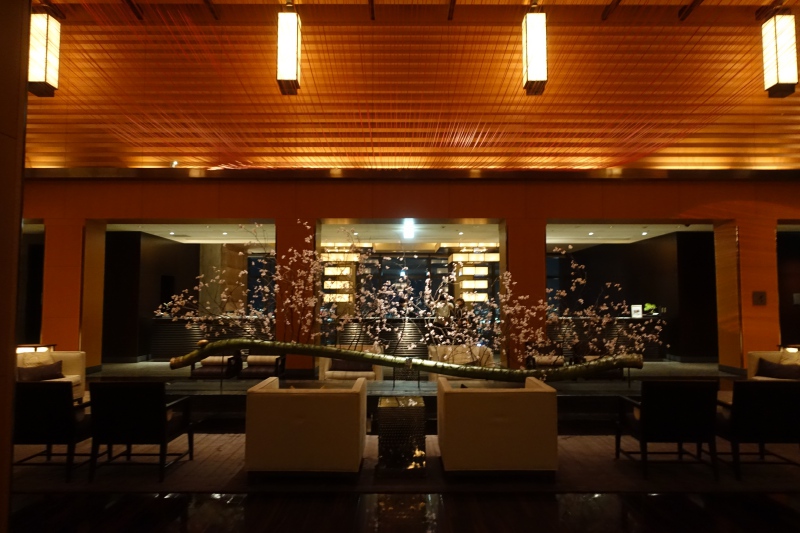 3. Simple Yet Elegant Aesthetic
I've always enjoyed the elegant simplicity of modern Japanese design, and this is apparent in the design of many of Tokyo's top luxury hotels, and on a smaller scale in many of its sushi bars and even humble restaurants' tatami rooms.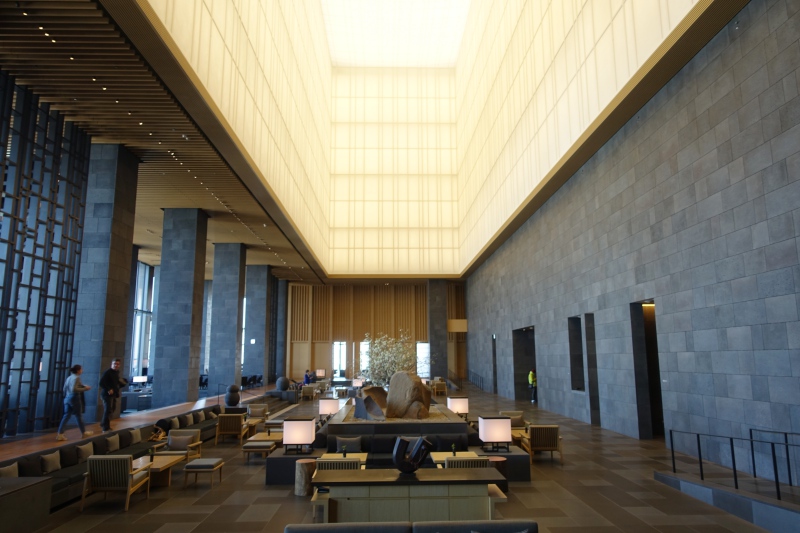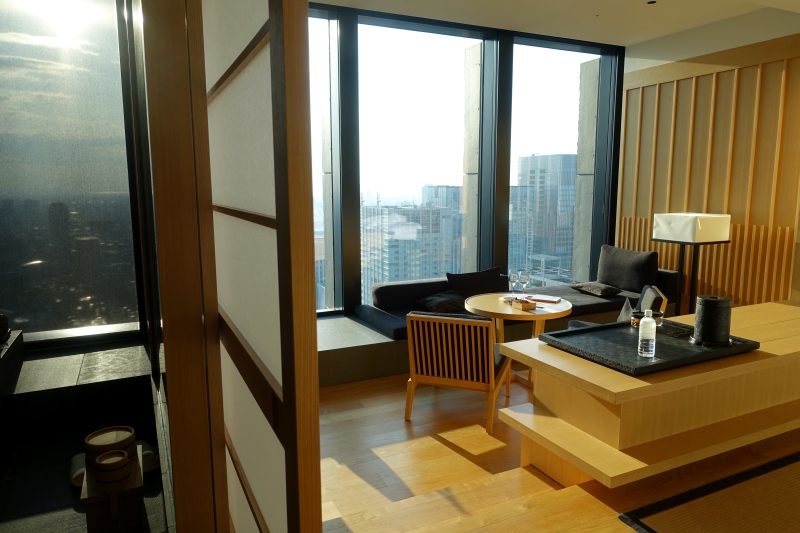 4. A Foodie's Dream
The Japanese take their food very seriously, with most restaurants specializing in doing just a few dishes (or even just one dish) exceptionally well. Naturally sushi lovers are in for a treat–there were a number of delicious kinds of fish that neither my husband nor I had ever tried, at the sushi bar we visited last night. But even if you don't care for sushi, there are countless other Japanese specialties you can try, from hearty ramen or udon to okonomiyaki, and from sukiyaki to izakaya Japanese "tapas" small plates. Plus, other cuisines such as Italian and French are very popular in Japan, so you can also find great Italian pizza, pasta, and haute French cuisine.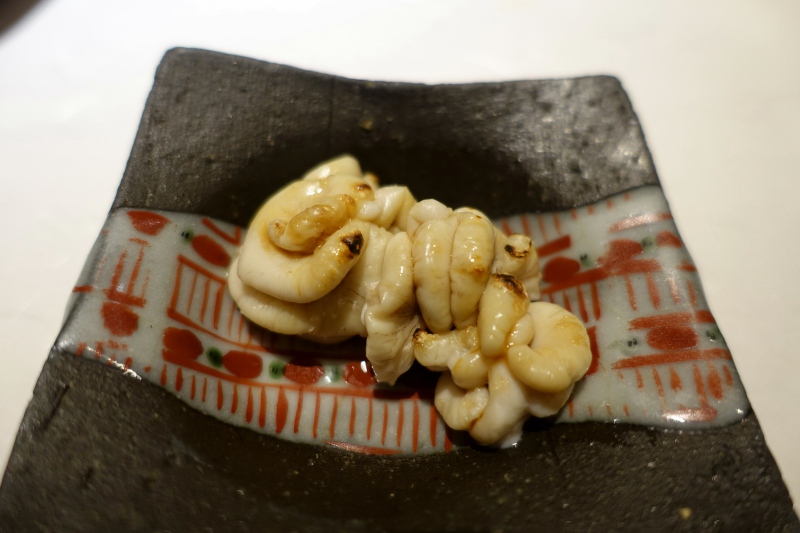 5. Efficient and Clean Transportation
One of the things my husband remarked on in wonder was not only how quickly and efficiently trains and subways are, but also how clean they are compared to New York City, where we live. This, in a city with a greater metropolitan population of over 30 million. The NYC subway system is plagued by delays, as well as homeless people, beggars, and trash in many of the subway cars. Not so in Tokyo, even in a commuter train that we took 1 hour out of Tokyo.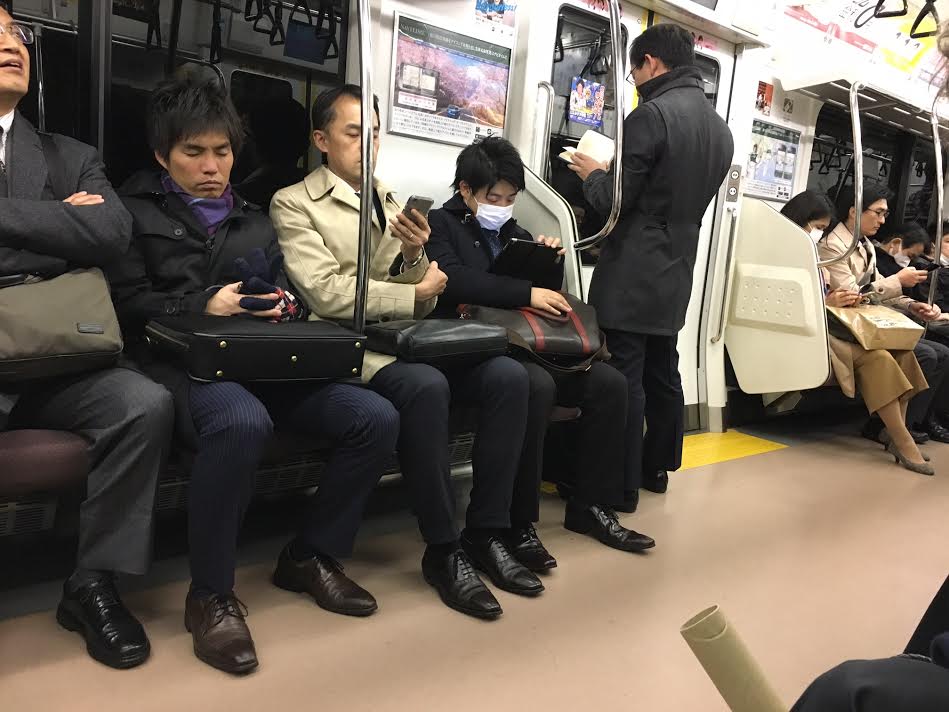 6. Emphasis on Nature and Beautiful Trees and Flowers
While central Tokyo is very urban and full of skyscrapers, there's still a cultural emphasis on nature, trees and flowers. This is heightened during cherry blossom season, which we're just on the cusp of. And sure enough, there are beautiful floral displays in the hotels we've stayed at. Perhaps some of the emphasis on nature stems from Shinto beliefs that there's a divine, sacred presence in trees, rivers, and places, as well as in animals and people.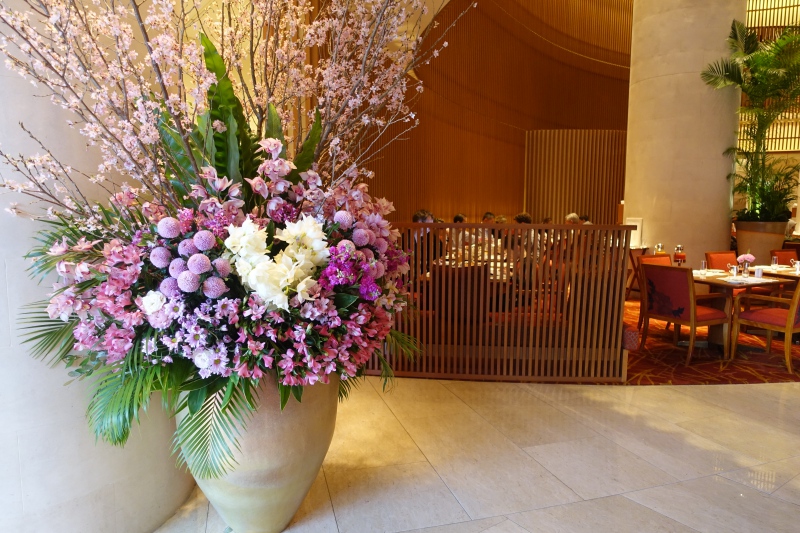 7. Safe
While I don't feel unsafe in the places I normally go in NYC, being in a country where you don't speak the language can heighten anxiety. Fortunately, Japan in general, including Tokyo, is amazingly safe. Unless you're engaged in illegal activity and somehow have connections with or cross paths with the yakuza (Japanese mafia) you are unlikely to have to worry about being mugged anywhere in central Tokyo, assuming you take the usual precautions you would in any big city.
If you've been to Tokyo, what did you love most?
Recommended Posts
Best Tokyo Luxury Hotel Offers Spring 2017
Pokemon Fan? Stay at the Peninsula Tokyo for a Unique Pokemon Experience
Review: Japan Airlines JAL First Class Lounge Tokyo Narita
Review: Japan Airlines JAL Sky Suite Business Class
Need Award Booking Help? Our fee is as low as $75 per ticket if you book your hotel through us.
If you enjoyed this, join 200,000+ readers: please follow TravelSort on Twitter or like us on Facebook to be alerted to new posts.
Become a TravelSort Client and Book Your Tokyo Luxury Hotel with Virtuoso or Preferred Partner Benefits!