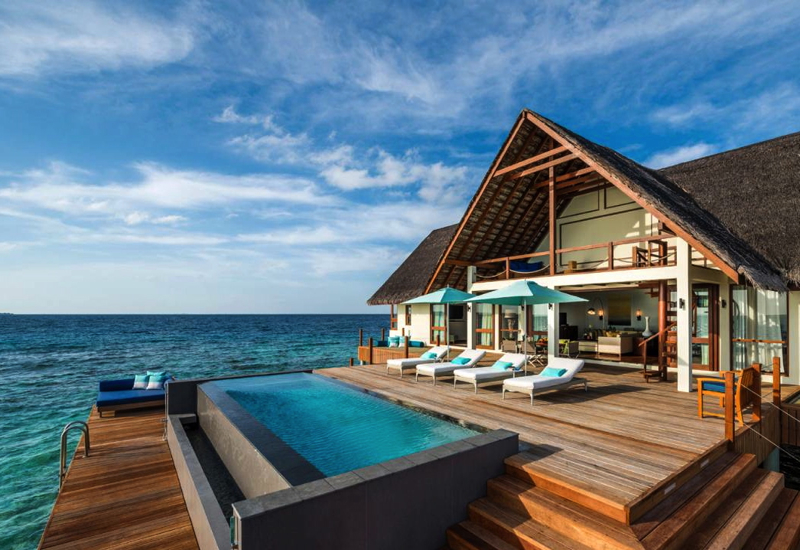 There's lots to love about luxury hotels, and which I appreciate since I'm not constantly staying at them. We take 2-3 major trips per year, and the rest of the time are based in NYC, where as with countless other New Yorkers we take the subway or bus (no car!), shop for groceries and make dinner, do our own laundry, etc.
And while trips are never truly vacation for me, since I'm meeting with hotel and resort management, touring the property, and making notes for clients and readers, I find plenty to look forward to during our stays. In no particular order, these are my top 7 favorite things I love about luxury hotels and resorts:
1. Superb Service
To me, the differentiator between a good 4-4.5 star hotel and a great 5 star hotel lies primarily in the quality of the hotel staff and the service they provide. Plenty of hotel operators can put up a beautiful building with well-appointed rooms and suites; the much harder aspect is hiring and retaining excellent staff who are genuinely hospitable and want to make guests' stays memorable.
Recent examples that come to mind are Amanpulo staff who ferried us to the snorkeling yacht which we had missed by 5 minutes, showed my son marine life he wouldn't have spotted on his own, and brought over another chair and more pillows so he could recline comfortably as he started to get sleepy while I was finishing my dinner.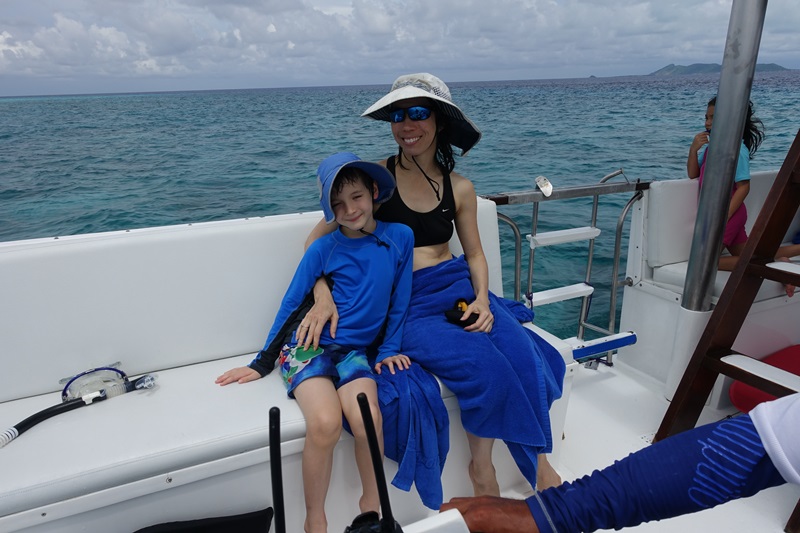 2. Delicious Gourmet Food, Including Local Specialties, Right at the Hotel or Resort
Sure, I love exploring the local food scene when time permits. But often days are so packed that I just want to have a great meal on property, although with authentic renditions of local favorites. A great luxury hotel or resort will offer this, rather than mediocre "international" cuisine or watered-down versions of traditional dishes.
Take Four Seasons Hong Kong with killer dim sum at 3 Michelin Star Lung King Heen; Four Seasons Singapore and Mandarin Oriental Singapore, both of which offer terrific local hawker food such as laksa; and excellent bastilla, tagine, and other Moroccan specialties at Four Seasons Marrakech.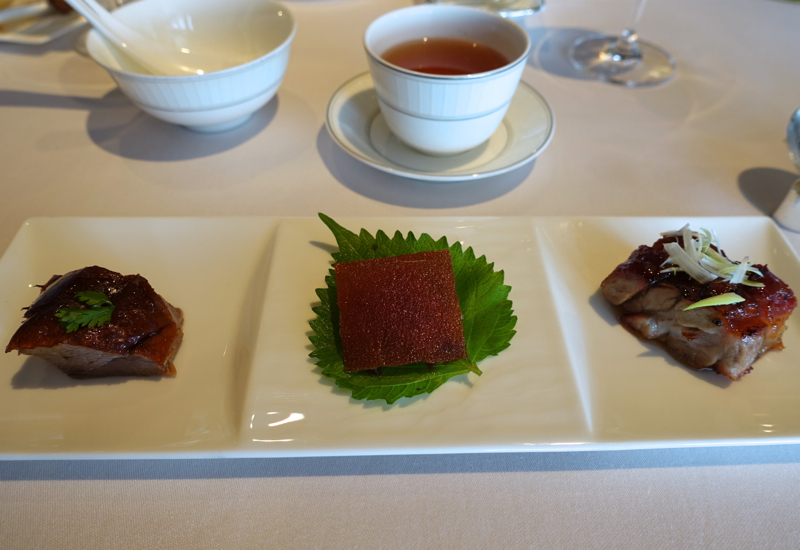 3. Complimentary Kids' Club and Special Kids' Amenities
Any parent knows that for a happy family vacation, the kid(s) have to be happy. And one of the best ways to ensure that for younger kids is having a complimentary kids' club. No stress or extra expense for parents, and kids get to meet other kids their age while taking part in fun outdoor games, scavenger hunts, and locally inspired crafts, storytelling and cooking lessons.
Resorts that take the long view also realize that today's kids are tomorrow's guests, and that kids increasingly heavily influence where affluent families take trips. By now we have a cute stuffed animal menagerie on the munchkin's bed at home, and we talk about where he got a stuffed animal friend together with memories of the hotel or resort.
These childhood memories can even carry over to momentous life celebrations–Four Seasons Hualalai General Manager Robert Whitfield related how a young woman whose family came every year to Hualalai in her childhood decided to get married at the resort.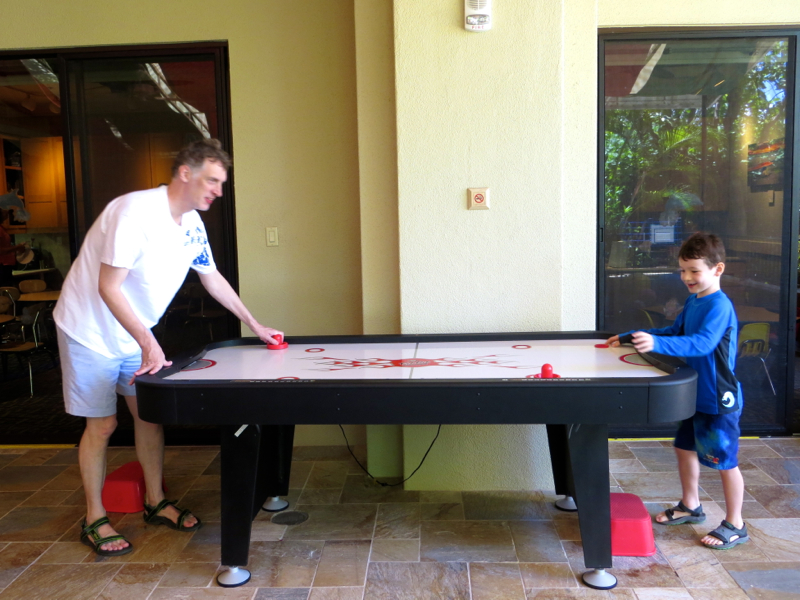 4. Twice (or More) Daily Housekeeping, Including Turndown Service
Perhaps because I never seem to have time to straighten up at home the way I'd like to, I really appreciate the twice or more daily housekeeping offered at luxury hotels. At most Aman Resorts, it's extraordinary how almost each time you've been out of your villa or suite for a couple hours, housekeeping staff have straightened up.
And while I know the usual evening turndown service these days simply consists of the bed being turned down, slippers placed by bed, and a bottle of water on the nightstand, I really appreciate hotels that go the extra mile, presenting a delicious chocolate or sweet on the bedside table (such as the Maison du Chocolate macaron at Hotel Fouquet's Barriere) or a locally handcrafted bookmark or fan, such as at Amanjiwo and Amansara.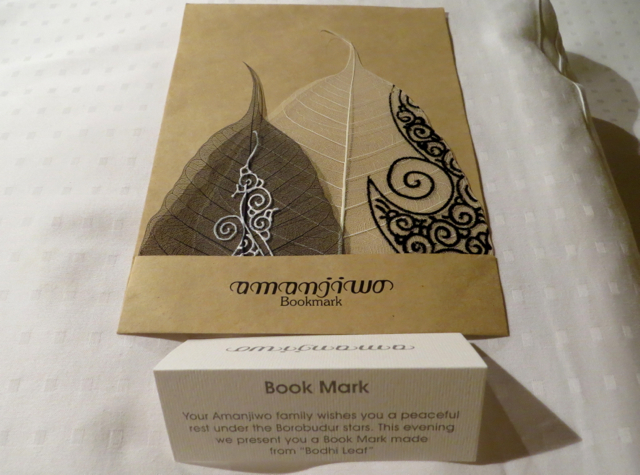 5. Fresh Flowers
In many even formerly luxury hotels, fresh flowers have been eliminated, a victim of cost-cutting. And so when beautiful flower arrangements are part of a hotel's identity, such as at the Four Seasons George V Paris and the Four Seasons Marrakech, it's that much more luxurious to me. The colors, arrangements and scents evoke the happiness of a wedding, one of the few life occasions where fresh flowers are still a must.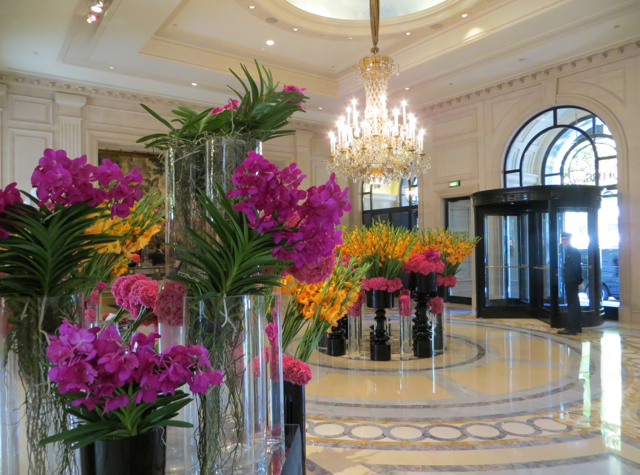 6. Special Treats for Birthdays, Honeymoons and Anniversaries
Who doesn't enjoy a little surprise on their birthday or anniversary? Don't be shy about mentioning what you're celebrating, since luxury hotels love to recognize special occasions with a special amenity, whether a bottle of champagne or chocolate covered strawberries for a honeymoon or anniversary couple, or a birthday cake for your 5 year old.
I recently had clients who booked a very nice suite at the Four Seasons Hualalai, and their suite manager went above and beyond, finding special Power Ranger decorations (not as easy as you'd think) once it emerged that the birthday boy loved Power Rangers, and helping ensure a green cake since his favorite color is green.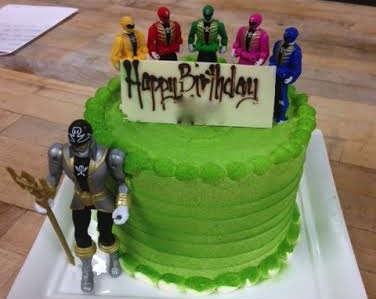 7. A Customer-Centered Approach to Service Recovery If Something Goes Wrong
Even at the best luxury hotels, sometimes something goes wrong. The difference between a typical hotel and a luxury hotel worthy of the name is the service recovery. If you're being brushed off or not being offered solutions, you're not at a luxury hotel.
Recently I had clients that had quite an odyssey getting to the hotel, through no fault of the hotel, but rather air travel disruptions. They arrived before regular 3pm check-in time and really wanted to go straight to the room. The hotel acknowledged their desire, and even though due to guests checking out at regular check-out time meant that an early check-in couldn't be accommodated, the resort hosted the clients' lunch and also upgraded them to a 3 bedroom villa from their original 2 bedroom villa.
What are your favorite things about luxury hotels?
Related Posts
Can Money Buy Happiness? Yes, If You Invest in Travel and Others
Best Luxury Hotels of 2014: Top 10 Most Popular TravelSort Hotels
Best Luxury Hotel House Cars: Rolls-Royce, Bentley, Maserati, Jaguar, Mercedes-Benz
Top 12 Hotel Booking Mistakes to Avoid
Top 2015 New Luxury Hotel Openings
Need Award Booking Help? Our fee is as low as $75 per ticket if you book your hotel through us.
If you enjoyed this, join 150,000+ readers: please follow TravelSort on Twitter or like us on Facebook to be alerted to new posts.
Become a TravelSort Client and Book 5-Star Hotels with Virtuoso or Four Seasons Preferred Partner Amenities!