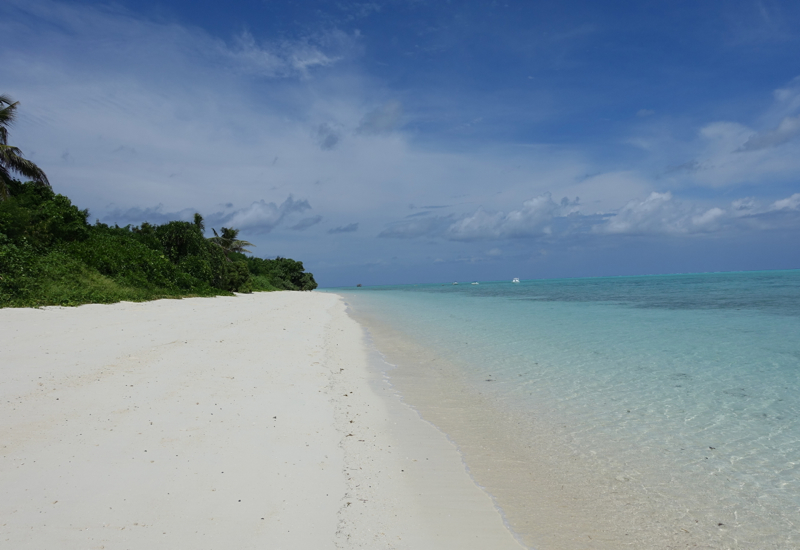 The best luxury hotels don't have points rewards programs, but their guests tend to be far more loyal to them. Paradoxical, isn't it? Hotel loyalty programs are commonly assumed to be points-based programs, but in fact these programs, while they may drive a certain number of stays based on the expected rewards the traveler expects to earn, tend to be very transactional in nature: earn X stay credits to achieve Y elite status with Z benefits, or earn X points to be able to redeem for Y free nights.
The reason you won't see the best luxury hotels such as Four Seasons, Aman Resorts, The Peninsula, Rosewood Hotels, etc. adopting points based "loyalty" programs is that their goal is true guest recognition and loyalty: guests that stay with them purely because they prefer the hotel or resort, not because they'll earn certain points or stay credits by staying there (and in fact will pay more for, over other hotels in the same destination that have a points loyalty program). Rather, the hotel needs to earn their loyalty–each and every time.
These are some of the ways I've seen the best luxury hotels build guest loyalty without any type of point rewards programs.
1. Warm and Intuitive Service from Staff That Care
The greatest differentiator when it comes to true luxury is the level of service. Plenty of hotel companies can put up a good hard product: a hotel or resort with lovely rooms and lush grounds. But it's the staff and how they treat guests that ultimately determines guest experiences and perceptions. How were guests greeted on arrival and checked-in, with a welcoming and friendly demeanor or by a staff member that made clear s/he didn't want to be there? Were restaurant servers and pool attendants attentive and friendly, or slow to respond to requests and curt or even rude?
While technology has automated and routinized so much of our lives, there's still a human desire for connection, and personalized service from a staff that genuninely cares about you and your stay is part of true luxury. In this respect, Aman Resorts and Four Seasons are very similar: hire staff for their intuitive hospitality and the right attitude (which can't be taught); train them on the specific skills needed for their role.
2. Great Service Recovery if Something Goes Wrong
No one's perfect, and even the best managed hotels make mistakes. But it's how a hotel recovers (or doesn't) from an initial problem that tends to separate the best hotels from the pretenders. For example, recently a client insisted on reserving a certain Starwood resort that I don't regard as a true luxury property. Sure enough, there were multiple service problems, and although the General Manager promised he would get things turned around, he never sought out the guests and instead the guests continue to experience service shortfalls.
By contrast, when something amiss has happened at an Aman or Four Seasons property, after one communication to the GM, my client has always been in good hands, and the GM has personally ensure the issue is resolved. Even when the issue isn't of the hotel's making, such as when clients recently had a medical issue in Paris, the hotel (in this case, The Peninsula Paris) did everything possible to ensure the guest was taken care of, from organizing a wheelchair and a housecall by a doctor to providing house car service to the radiologist to having staff members regularly provide ice and check up on the guests.
3. Beds Customized to Guest Sleep Preferences
You'd think that since ideally a guest will get a third or more of his/her time at the hotel sleeping that the bed and sleep comfort would be a greater focus. But I continue to toss and turn on firmer mattresses than I can sleep well on at the majority of non-Four Seasons hotels I stay at. This alone is responsible for a great deal of my and my husband's affinity for Four Seasons, and is a draw for many of my Four Seasons-loving clients as well.
4. Special Kids' Amenities and Services
Kids' amenities are another huge opportunity that so many luxury hotels seem to miss. Do they not realize that, even though kids may not earn anything more than a weekly allowance, many of them heavily influence family vacations, particularly those of their most affluent family guests? After all, my family and some of my clients have returned to the Maldives mainly because of their kids.
Today's kids, whether you call them the Post-Millenials, Generation Z, etc. also have an advantage over pretty much everyone reading this post: they will outlive you. That's 10-20 more years when hotels are making that lifetime value of a customer calculation.
Finally, kids can be easier (and cheaper) to please than their older, more sophisticated (and sometimes more jaded) parents. Great ways to my 7-year old's heart include some yummy fruit, cheese or cookies, perhaps on a platter with his name on it; a stuffed animal friend; and a swimming pool. And any parent will tell you that when their kid is thrilled and happy, they're happy–and are more likely to want to return to that hotel.
5. Including Complimentary Services and Perks
If there's something just about all guests hate, it's feeling nickled and dimed. And that's really not how you want your hotel talked about to a past guest's family and friends: "Can you believe the hotel provided a Nespresso machine but only included the first two pods and charged for all the other replacement pods?!" or "there was a fee just to use the sauna and spa relaxation facilities, unless booking a treatment!"
In contrast, if, as with many Four Seasons resorts, there's complimentary coffee provided for early risers, various complimentary fitness classes and local cultural activities and a complimentary kids' club for kids ages 5-12, you can bet that guests will notice and appreciate these benefits. A further benefit is that the more unique and local experiences will help create an emotional connection to the resort, one of the most powerful loyalty drivers.
Related Posts
What Drives Customer Loyalty in the Travel Industry?
New Four Seasons Card, But Preferred Partner Benefits Still via Advisors Only
Can a Hotel Cancel Your Confirmed Reservation?
Top 12 Hotel Booking Mistakes to Avoid
Need Award Booking Help? Our fee is as low as $75 per ticket if you book your hotel through us.
If you enjoyed this, join 200,000+ readers: please follow TravelSort on Twitter or like us on Facebook to be alerted to new posts.
Become a TravelSort Client and Book 5-Star Hotels with Virtuoso or Four Seasons Preferred Partner Amenities!