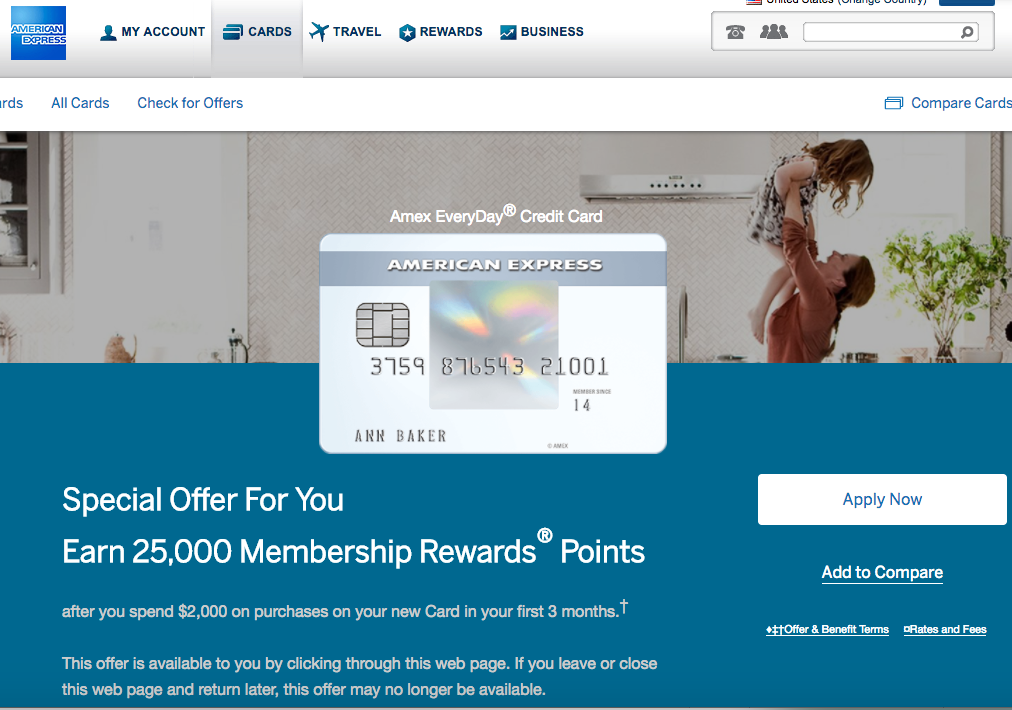 The 25K AMEX EveryDay bonus offer is one I've wanted to get for awhile, and I finally got it. The usual offer is 10,000 Membership Rewards points after $1000 spend, but I was holding out for a 25,000 bonus points offer. I knew it was a possible offer, and it's a good deal for a no annual fee card that you can keep forever and earns true Membership Rewards points.
Also, I was disappointed (but not surprised) that I didn't get targeted for the AMEX Business Platinum Spend Bonus: 40,000 Points After Spending $5000, which went to new cardholders, and I may well cancel my AMEX Business Platinum when it next comes up for renewal. I don't want to have to transfer out my Membership Rewards points, however, and this no annual fee card is perfect for keeping my Membership Rewards points (including the points I earn through the AMEX Blue for Business card, which otherwise wouldn't be true Membership Rewards points) alive.
Here's the 25K AMEX EveryDay bonus offer, followed by how I got it:
Earn 25,000 Membership Rewards points after spending $2000 or more within the first 3 months of membership
2X at U.S. supermarkets on up to $6000 per year of spend
Earn 20% more Membership Rewards points when you make 20 or more purchases with your card within a billing period
No annual fee
How I Got the Increased Bonus Offer
I'd tried for awhile clearing cookies and opening incognito windows in Google Chrome, as well as private browser windows with Safari, but the highest offer I found was the 15K AMEX EveryDay bonus. I even used a free trial for VPN service to try changing my location to Texas, but even with a VPN I never was able to get the 25K bonus offer to appear.
In the end, I tried a method that I'd read about on Reddit, using, in a Google Chrome incognito window, the Chinese search engine Baidu.com to search for American Express, then clicking on the AMEX site link that came up.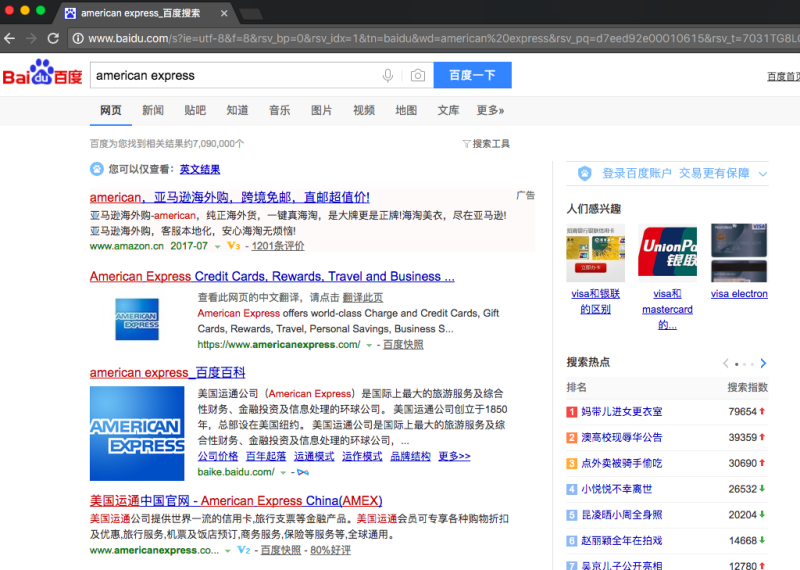 I then clicked on Business Credit Cards, and a 50K Business Gold offer appeared. But that wasn't what I was after.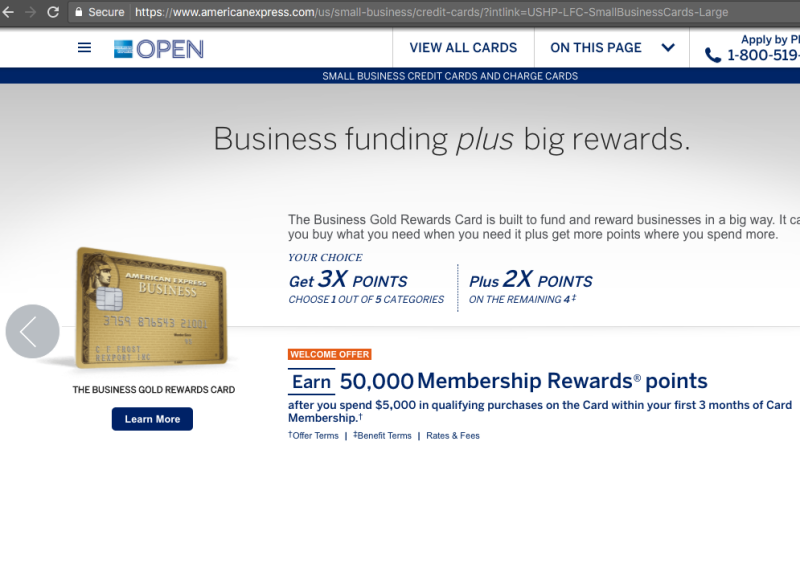 Afterwards, I went to the top navigation drop downs, navigated to Personal Credit Cards, and that's how I got the 25K AMEX EveryDay bonus offer to appear. I can't promise this will work for you, but even if it doesn't, it's worth periodically clearing all cookies, using incognito windows, and trying this method to see if you can get it to appear.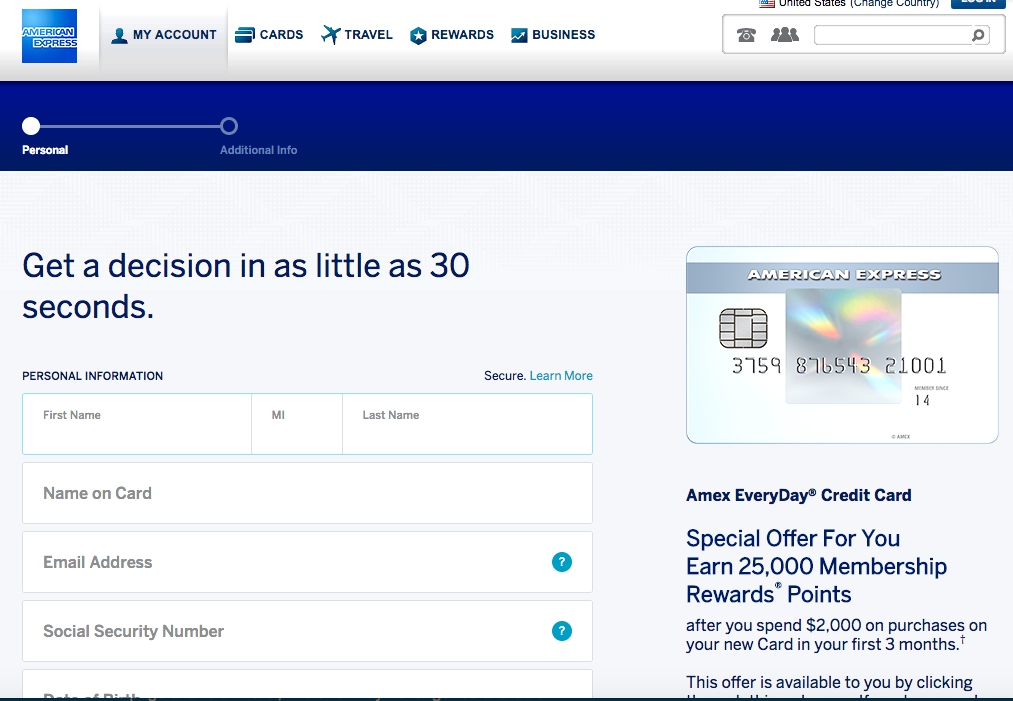 FAQ
Am I Eligible for the 25K AMEX EveryDay Card If I've Had the Card Before?
No; all AMEX card bonuses are now once in a lifetime. Terms explicitly state "Welcome bonus offer not available to applicants who have or have had this product."
Isn't the AMEX EveryDay Preferred Card Better?
If you receive a great targeted bonus for the AMEX EveryDay Preferred, and are fine with the $95 annual fee (not waived the first year) it could be a good card, at least for the first year, given the bonus. That said, the usual bonus for the EveryDay Preferred is 15,000, and my targeted bonus offers have only been for 30,000 points, just 5000 more points than I'll be earning with the no fee 25K AMEX EveryDay card. So at least for me, it's not worth it, even with the 3X at U.S. supermarkets and 50% extra points for making 30 or more transactions in a billing cycle.
After all, I already earn 5X on most grocery spend, thanks to 5X on all Whole Foods spend via Whole Foods cards bought at office supply stores with my Ink Plus, and the many Trader Joe's cards I bought during the Chase Freedom 5X bonus for grocery stores.
How Long do AMEX Membership Rewards Points Take to Transfer to Partners?
See How Long do AMEX Membership Rewards Points Transfers Take?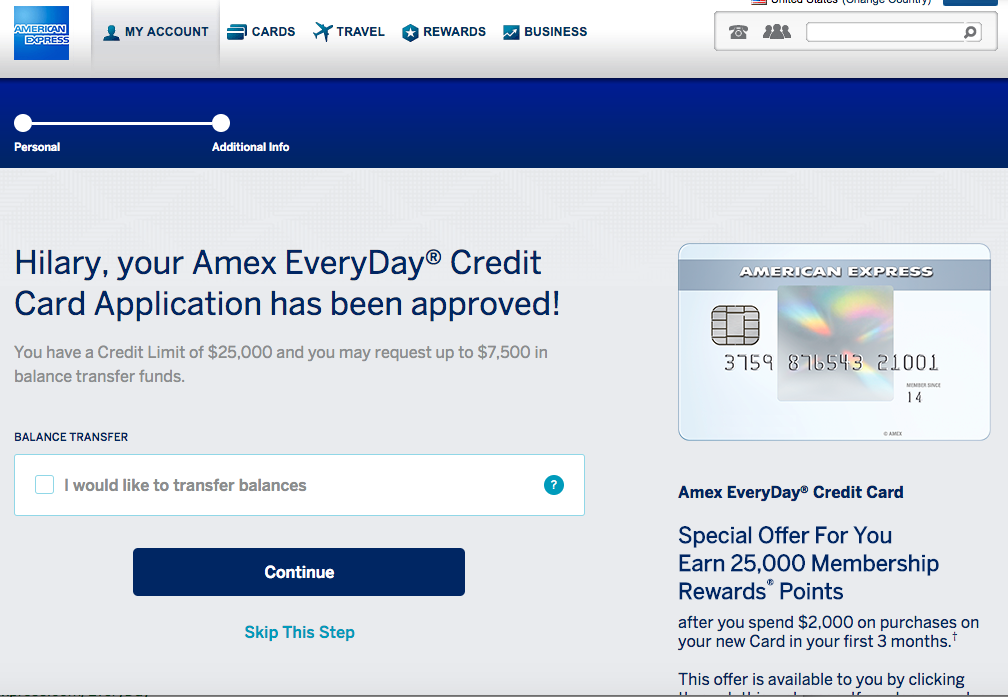 Have you gotten or are planning to get the 25K AMEX EveryDay card?
Recommended Posts