9/12 Update: Promo is over, but what great follow up and schwag: in addition to the 2500 free Avios points, my son just got a nifty packet with his new Iberia Plus Kids card, two luggage tags, and a red Iberia Plus Kids beach ball!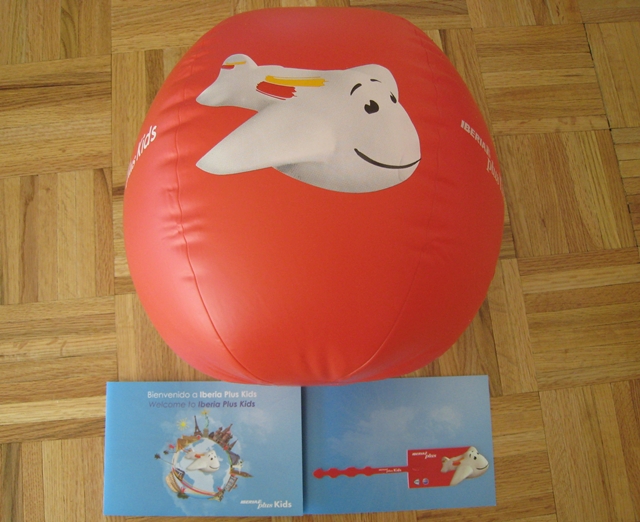 Get 2500 free Avios for each of your kids by registering them for Iberia Plus Kids by August 31, 2012 (new registrations only). The registration form is in English as well as Spanish, and you can either fax the completed form with copies of your child's passport and your passport to +34-91-374-27-07 or scan and email to ibplusmenores@iberia.es. While you could also snail mail it, I would suggest not leaving it to the vagaries of the U.S. and Spanish postal systems, given the current troubles plaguing both (or at least the U.S. postal system and the Spanish economy in general).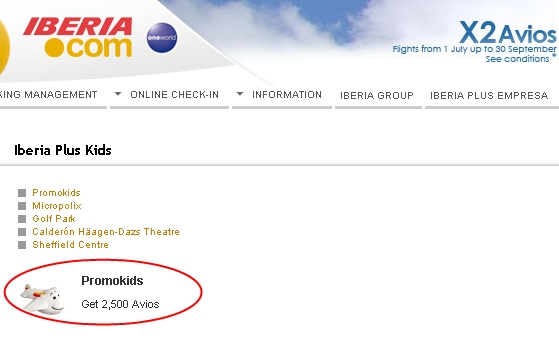 The document does request a passport or national identity card; I'm guessing many of you who would be taking advantage of this already have a passport for your child, but if you don't I would not use an SSN; in my opinion, just not worth the possible risk of identity theft for a promotion.
You might ask–but how do I consolidate these points with my British Airways account? 90 days after your child's Iberia Plus Kids account is created with the 2500 bonus Avios, you'll be able to transfer the Avios to your child's British Airways Avios account. If that account is part of your BA Household Account, you can then use it together with your other pooled Avios points to redeem awards.
Don't forget, though, that if you think you'll ever be redeeming for an award on Iberia, it makes more sense to redeem that award using an Iberia account because:
Iberia fuel surcharges and fees are less than if you booked the same flight using British Airways Avios
Iberia award availability is often better: as do other frequent flyer programs (Singapore KrisFlyer, Lufthansa, etc.) there's more award space available to its own frequent flyer members than is released to others, even British Airways
Don't forget the 90 day rule in transferring Avios between Iberia and British Airways; you may as well open an Iberia account for yourself to start the clock ticking even if you don't have kids, in case you ever want to transfer British Airways Avios to Iberia and redeem for an Iberia flight with lower fuel surcharges.