1. Paris, France
Parisian pastries are pleasure incarnate; pain au chocolat is just one example of the city's ability to incorporate chocolate into something classic yet versatile, simple yet thoroughly delightful. Pair it with chocolat chaud a l'ancienne (melted chocolate, to which you add steamed milk to taste!) at places such as Jean Paul Hevin to really get your chocolate fix, and don't forget to put together some beautiful boxes of exquisite chocolates from Michel Chaudun, Patrick Rogers, and Jacques Genin. And while some foodies may turn up their nose at La Maison du Chocolat, given its ubiquity (they even have a presence in New York) I'll always remember my first taste of their luscious champagne truffles on a cold, rainy Paris day.
You might want to also try Debauve & Gallais is a historical chocolate site with the legacy of having served France's royal line in previous centuries. The company is still a mecca for the best dark chocolate France has to offer. For something a little more off the beaten path, a pilgrimage to La Cafeotheque in Paris is an absolute must. The coffee lounge demonstrates what it truly means to pair coffee and chocolate. Though the coffee roasts and espresso drinks are the star of the show here, the coffee shop also offers a range of premium chocolate bars – including a 99% cocoa chocolate noir bar – for your enjoyment.
And if you aren't able to travel to Lyon and other top chocolate places in France, make sure to visit A l'Etoile d'Or, a legendary chocolate shop where the owner, Denise Acabo, takes pride in featuring the very best French chocolates from Jacques Genin, Henri Le Roux, Franck Kestener, and others, along with chocolate you'll find nowhere else in Paris, such as Bernachon (see Lyon, below); It is finding gems like this – places to incorporate chocolate into the pleasure-filled tapestry of your trip to Paris – that makes this French capital a chocolate destination.
@chloechocolat and @clotildenet both focus on the chocolate scene in Paris.
2. Brussels, Belgium
Belgian chocolate needs no introduction. Europe has a reputation across the board for fine chocolate, but perhaps nowhere is the chocolate scene quite so alluring, quite so destination-driven as in Brussels. Wittamer is one of the fine chocolate makers in Brussels, specializing in fine individual chocolates like the "Isabelle" (dark chocolate filled with pistachio marzipan) and the "Leslie" (fresh cream with candied pineapple and dark chocolate).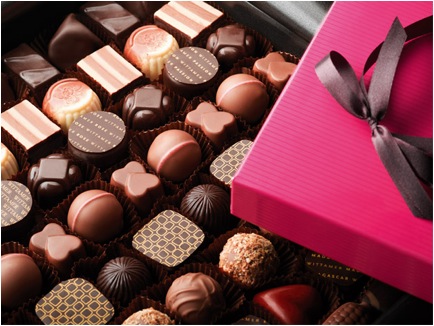 Since Brussels is such a comprehensively chocolate-y city, follow @visitbrussels for frequent updates on how to make the most of this destination. Want an insider tip on who to follow to make Belgian chocolates into a destination? Try @creamoflondon, which updates regularly on the Eurostar travel experience from London to Brussels – after all, getting there is the harder part, whereas eating chocolate once you arrive is all too easy.
3. Lyon, France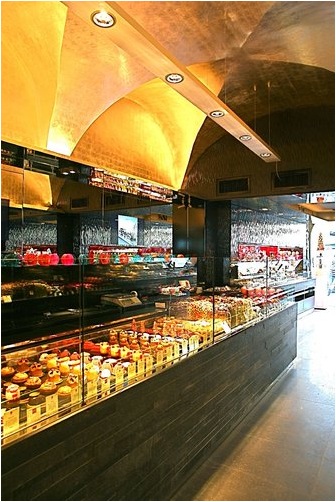 Luckily for Francophiles, the luxury chocolate experience extends from Paris across the country as one edges towards the Alps. Lyon is home to Bernachon, a premier chocolatier that offers a simple but sumptuous house specialty: Le Palet d'Or, composed of fresh cream, dark chocolate, and golden leaf adornment. It's also well known for its famous Kalouga dark chocolate bar, filled with salted butter caramel, and its Amandine dark chocolate bar with toasted almonds was a huge hit at the New York Chocolate Show. Bouillet adds depth to the Lyon chocolate scene, responsible not only for wonderful individual chocolates, but also heavenly tarts, cakes, and macaroons.
Seve, another Lyon favorite, is a veritable emporium of chocolate achievements; their macaroons are light and creamy, and their cakes are decadent without apology. Alain Rolancy, a patisserie, glacier, and chocolatier in Lyon, creates real visual spectacles out of chocolate while also managing to offer an impressive variety of fine gastronomic goods, from candied oranges to jam.
Use Twitter to get a sense of local chocolate wonder; follow ex-pat @cocopuff1212, who has recently featured photos of Bernachon chocolates and @lyonalacarte, which tweets on how you can truly indulge in the Lyon lifestyle.
4. New York, New York
New York City is always a place to find the best of the best, and the chocolate scene has never failed to meet Big Apple standards. Jacques Torres Chocolate, for instance, does the city proud by offering artisan chocolates with a French pedigree in seven locations. Chocolate Bar in the West Village is also a hot spot in the city, turning chocolate into the kind of social experience you will want to photograph and keep in your iPhoto album forever. Don't miss their peanut butter and jelly truffles or their spicy hot chocolate. If you're in the SoHo area, don't miss the unique, wonderful artistry of Kee's Chocolates, especially their crème brulee chocolates. And if you crave a warm, gooey chocolate cookie, make a beeline to Levain Bakery fantastic chocolate chip walnut and chocolate chocolate chip cookies. While we haven't discovered chocolat a l'ancienne anywhere, The City Bakery has very rich and thick hot chocolate. If it's summer time, satisfy your chocolate craving with ciccolato extra noir gelato from Grom (also see Rome, below).
You can follow @citybakery directly for tweets on the bakery's delicious offerings. @jacquestorres is another great option, for the famous chocolatier manages to keep the conversation chocolate-focused in creative ways.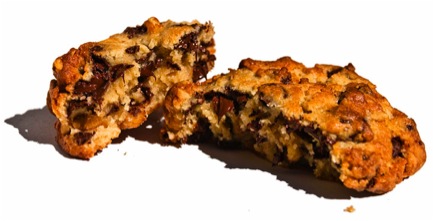 5. Zurich, Switzerland
Though Zurich may be known as a cold banking city, this Swiss capital amply provides for everyone from the run-of-the-mill chocolate lover to the cocoa connoisseur. It is exciting also to note that despite Switzerland's longstanding tradition as a chocolate hub, Zurich is not complacent about offering the finest. Confiseur Laderach, which has only taken off in the last couple of decades, has built an excellent business around selling the most impressive pralines you are likely to come across. You can also look to Zurich's Teuscher, which is known first and foremost for its champagne truffle, for an experience of particularly sophisticated indulgence.
@TeuscherNYC is a great English-language account that gives you a flavor of the chocolatier's offerings to prepare you for the real deal in the context of Zurich. Don't miss out on @MyKugelhopf, a food and travel blogger who founded Sweet Zurich, for valuable insight on chocolate in Switzerland.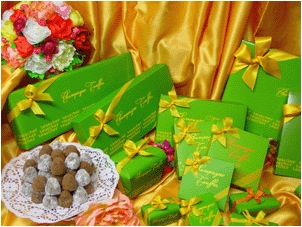 6. Turin, Italy
In the midst of the mountains comes great chocolate. Gianduiotto originates in Turin: the pyramid-shaped chocolate-and-hazelnut creation is not only a boon to Turin, but a credit to the entire chocolate-making world. A Giordano is one of the most charming chocolate shops in Turin with its cheerful storefront and focus on high-quality hazelnut incorporation. For a fancier option, try Guido Gobino, responsible for such creations as the Giandujotto Classico and the Tourinot Maximo, both variations on the cosmic hazelnut and cocoa connection.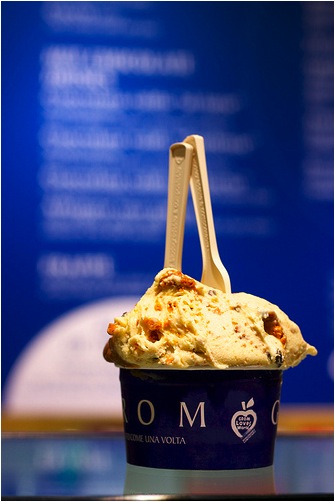 Of course, one can't mention Turin and chocolate without also talking about Domori, founded by Gianluca Franzoni, which is one of the few chocolate makers to produce chocolate from from its own plantations — in this case Criollo beans from Venezuela — in order to have complete control over the quality of the sourced beans. Try Domori's 70% Napolitains, with only Criollo cocoa mass and sugar, and be amazed at the smoothness — no emulsifiers, no vanilla, just superior chocolate and sugar.
Another Turin success story is artisanal gelato maker Grom, which offers divine extra dark chocolate gelato; the gelato company makes this flavor without any cream or milk, using only the finest chocolate, spring water, sugar, and egg yolk for a precise flavor of dark sweetness, with bittersweet chocolate shavings providing an extra chocolate hit and textural contrast.
If Turin isn't your normal cup of Italian tea, try opening your mind to all of Italy's gastronomic diversity through @Deliciousitaly and @foodloverkathy which both document all aspects of Italy's sumptuous food scene, including Turin.
7. San Francisco, California
San Francisco is a foodie haven in general, but the city is also a notable producer of some of the highest quality chocolate in the world. Recchiuti, a confections company that takes pride in using the best ingredients – including, for instance, the freshest lavender – to craft memorable fine chocolates, is based here. So is Socola Chocolatier known for exquisite truffles in flavors like "Give it to Me Guava" and "Tamarind Black Sesame." And as you make your way up Colombus Ave. through North Beach, you'll see just how densely satisfying the chocolate scene in San Francisco's Italian neighborhood is as well.
Christopher Elbow Artisanal Chocolates produce, among other amazing items, a top notch drinking chocolate, while the renown Tartine Bakery offers a sublime chocolate éclair and Valrhona chocolate pudding that put all other individual desserts to shame.
Following @mrecchiuti and @socolachocs directly are great best for scoping out the overwhelming San Francisco chocolate scene.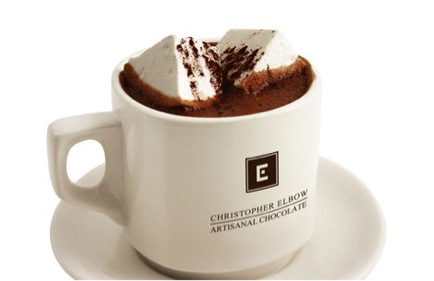 8. Barcelona, Spain
Barcelona, Spain is a cacophony of sights, sounds, and smells – and the whiffs of chocolate this world-class city has to offer you will be both familiar and exotic. Oriol Balaguer makes its home here and has one both best dessert and best gastronomy awards in the last decade. Bubo also creates designer chocolates with personality, incorporating diverse flavors and inspirations that reflect the nature of the city itself. Caelum Barcelona provides arguably the richest dark chocolate experience in the city, and after a taste of their world-class product, you shall surely want to stroll the city, take in the amazing Gaudi architecture, and live a more satisfied life thereafter.
Follow @Oriol_Balaguer for information from the source and @sekaiguide, a global fine dining account that has done excellent features on Barcelona in the past, for tidbits to get you in the indulgent mood.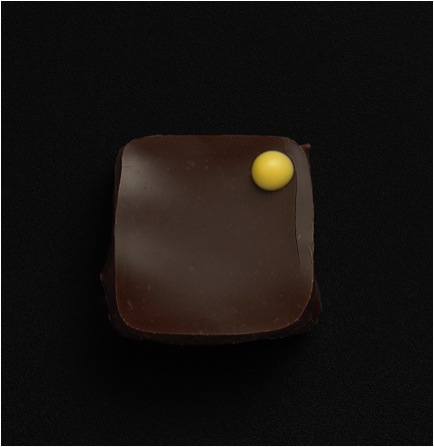 9. Oaxaca, Mexico
Oaxaca knows chocolate the same way your mother knows your deepest fears: by intuition. Chocolate is woven into the city's history and culture, as Mesoamericans in this region were cultivating chocolate as long ago as 1100 BCE. Perhaps the best "sweet street" in the world is Mina Street in Oaxaca, where Mayordomo, Guelaguetza, and La Soledad are all located. The advantage of these chocolate makers for true chocolate lovers is the opportunity to watch traditional chocolate making and learn about how locals incorporate chocolate not only into desserts, but all subsets of the culinary experience.
@MexicoTravelNet will be helpful for making a luxury Mexico trip a reality, and @AnnmarieKostyk is a top-notch source for all things chocolate – she has a serious interest in everything cocoa-related, and is the perfect gateway to the kind of serious chocolate interest you'll find in Oaxaca.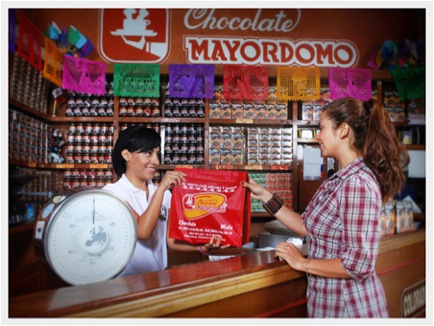 10. Grenada, Caribbean
Grenada represents the Caribbean in the world's chocolate tapestry, combining its stunning island scenery with true expertise in chocolate production. The Grenada Chocolate Company may not have the luxurious storefronts or upscale appearance of Europe's finest producers, but the company has built an international reputation for its dark chocolate; it's 82% chocolate bar garnered silver at the London Academy of Chocolate Awards last year. What truly makes Grenada a chocolate destination, though, is that the island itself is home to hundreds of acres of cocoa farms: Grenada is chocolate at its source. Grenada's chocolate makers, as exemplified by the Grenada Chocolate Company, also exemplifies the organic-chocolate movement, creating low-impact products that sacrifice no intensity of flavor or richness for their sustainability factor.
@GrenadaChocolat provides further information on their chocolate philosophy and practices, while the expat and web designer @grenadaexplorer will provide a well-rounded introduction to travel and pleasure across the island.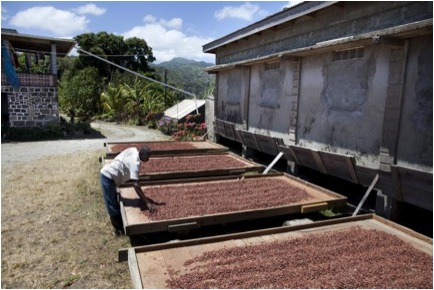 11. Villajoyosa, Spain
Villajoyosa is one of the most historic chocolate destinations, largely because of the legacy preserved in the Museo del Chocolate. The smell of chocolate literally permeates the small town just slightly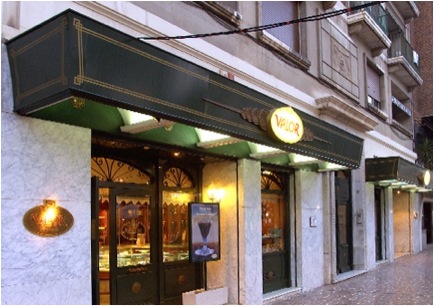 north of Alicante; it is also the home of Chocolates Valor, a brand that has been producing chocolates for Spain since 1881. Hot chocolate and chocolate churros are particularly notable local favorites – enjoy the beauty of this seaside town with a cup and napkin in hand, and you'll be sure to satiate your chocolate wanderlust.
If you want to use Villajoyosa as the launching point for a Spain culinary adventure, look to @atasteofspain, which will create a customized food tour for you. @maryvaira specializes in luxury travel in Spain and Italy, and can also help bring you one step closer to the chocolate in this picturesque Spanish village.
12. Cologne, Germany
As the anchor of northern Europe, Germany offers a chocolate experience that may be unparalleled in its network of fine-chocolate-producing towns and villages; Cologne is the king of these towns, featuring not only the World of Chocolate Museum but also the Stollwerck Chocolate Company, which has been making premium chocolate since 1839. Whether you're touring Cologne on a snowy evening or stepping out of the famous Cologne Cathedral on a pleasant summer day, excellent chocolate is never more than a few steps away in this cultural nexus.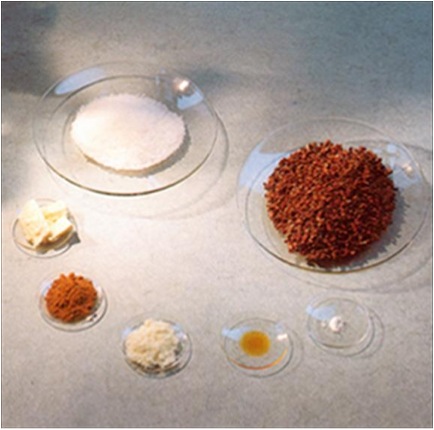 Brush up on the chocolate world via @TChocolateC before you get there so you can truly appreciate Cologne's chocolate culture, and @GermanTravelBug for specific, useful information about making Germany a destination.
13. Rome, Italy
Rome is another of the world's gastronomic capitals – the chocolate scene is worth travelling for, whether you're seeking chocolate as dessert, a snack, or part of the nightlife scene. And as one of the artistic capitals of the world as well, you can expect the chocolate creations to flaunt true artistry. SAID has long been one of Rome's best-respected chocolate shops. In some ways, SAID returns to the basics by producing fine chocolate bars, though there is nothing ordinary about the flavors they invoke. Cioccolata e Vino is a chocolate-y secret in Trastevere, one of Rome's most fun neighborhoods for nightlife. At this bar, which doubles as a bookshop, you can order a variety of chocolate shots, which consist of chocolate liquor in hardened-chocolate shot glasses topped with real cream and chocolate shavings – the offering truly epitomizes the pleasures of Rome.
Follow @katieparla, an expert on the history of food in Rome, to put these chocolate delights in context; @dreamofitaly will keep you up to speed on everything related to high quality Italian travel.
14. Munich, Germany
Perhaps more international than Cologne, Munich nevertheless pulls its weight in protectin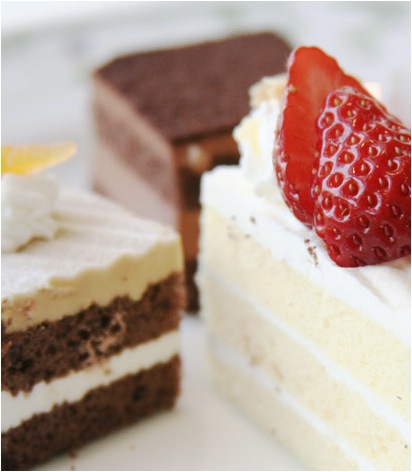 g Germany's strong chocolate reputation. Munich offers a plethora of chocolate connoisseurs, including such boutiques as Stancsics in the Alstadt neighborhood. Stancsics offers a bare-bones aesthetic, but hones in on chocolate lik
e well-trained experts, providing some of the freshest truffles in the city. For a taste of true luxury, try Confiserie Rottenhofer, a high-end chocolate producer that turns dessert into a full-scale event. Dallmayr, a staple delicatessen in Germany, also makes magic with sugar and brews some of the finest coffee in the city to complement its creations.
Following @ScharffenBerger is one of the best ways to bring a bit of the Munich chocolate scene to America, while @lla_german makes Germany a destination reality.
15. Edinburgh, Scotland
Edinburgh may be one of the most underrated cities in northern Europe, and come the early darkness of winter or the twilight happiness of summer, this Scottish city impresses with its chocolate spread. The Chocolate Tree symbolizes all that is good and wonderful in Scotland's chocolate scene, as an artisan chocolatier that makes individual chocolates, bars, dessert creations, and ice cream of the highest quality. Further proof that Edinburgh takes its chocolate seriously arrives at Choco-Latte, which is a gorgeous candy shop dripping with charm and character just off the city's famous Royal Mile. Choco-Latte boasts about their muffins above all else, and indeed, their muffins are topped with chocolate in endlessly creative ways – these baked goods are something to write, phone, e-mail, and fax home about.
Check out @T_ChocolateTree and @edintravel directly to for mouthwatering chocolate updates and real, practical Edinburgh travel tips, respectively.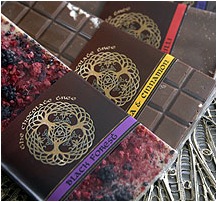 If you enjoyed this, please follow TravelSort on Twitter or like us on Facebook to be alerted to new posts.
Become a Member to find your perfect luxury or boutique hotel at up to 50% off: TravelSort Hotels