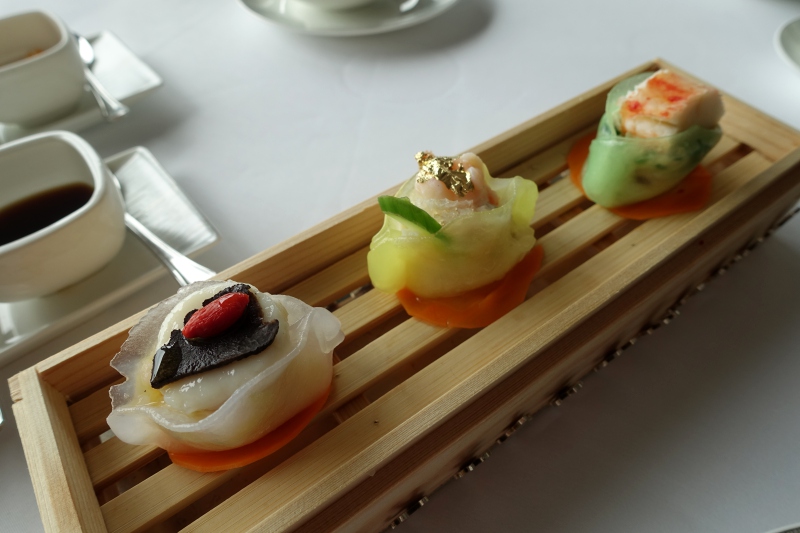 This Review of Yan Toh Heen at the InterContinental Hong Kong is from a recent dim sum lunch. I love great dim sum, and was excited to try 2 Michelin Star Yan Toh Heen, having also immensely enjoyed dim sum at 2 Michelin Star Tin Lung Heen and 3 Michelin Star Lung King Heen.
For other posts in this trip report, please see
Review: The Centurion Lounge New York LaGuardia Airport (LGA)
Review: American Airlines Old A321 First Class with Recliner Seats
Qantas First Class Lounge Los Angeles LAX Review
Review: Cathay Pacific 777 First Class
Review: Cathay Pacific The Pier First Class Lounge, Hong Kong Airport
Review: Cathay Pacific The Wing First Class Lounge, Hong Kong Airport
Review: Cathay Pacific's Renovated The Pier Business Class Lounge, Hong Kong
Hotel Review: The Reverie Saigon, Ho Chi Minh City
Amanoi Restaurant Review and Menu
$100 Off Your Lunch at Yan Toh Heen:
If you're a TravelSort Client, you can enjoy $100 off your lunch or dinner at Yan Toh Heen, thanks to a $100 food and beverage credit as part of the Virtuoso benefits:
Upgrade on arrival, subject to availability
Daily Buffet breakfast for up to two in-room guests, served in Harbourside restaurant
$100 USD equivalent Food & Beverage credit to be utilized during stay (not combinable, not valid on room rate, no cash value if not redeemed in full)
Early check-in/late check-out sub
Getting to Yan Toh Heen at The InterContinental Hong Kong
Yan Toh Heen is located at The InterContinental Hong Kong, at 18 Salisbury Road in Kowloon. It's not as easy to get to as Tin Lung Heen at the International Commerce Center, which has the Kowloon MTR Station served by the Airport Express, or Lung King Heen, at the Four Seasons adjacent to the International Finance Center, which has the Hong Kong MTR Station also served by the Airport Express.
Instead, I took a taxi from the Kowloon Station, which took about 7-8 minutes and cost about 50 HKD, or ~$7 each way.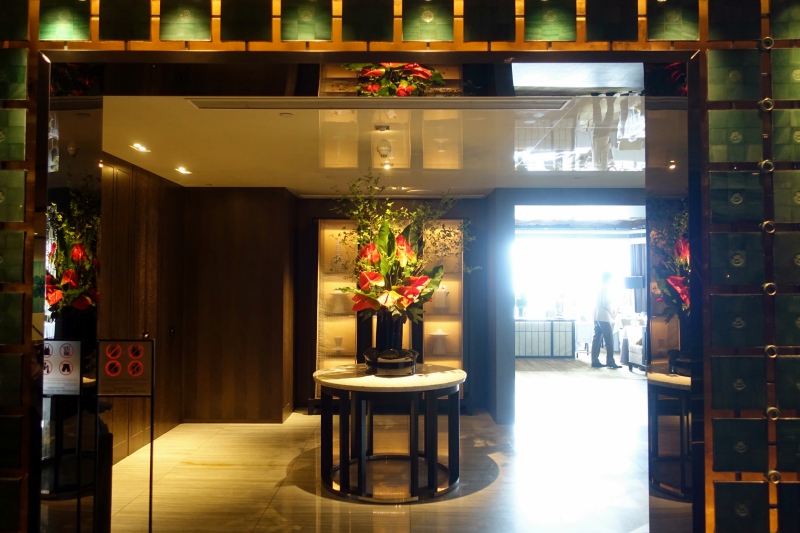 The Scene
I arrived a bit before 2pm on a Monday, so there were a number of fellow diners, a good mix of businessmen, couples, and a few families. I waited until leaving, when the restaurant had emptied out, to take this photo: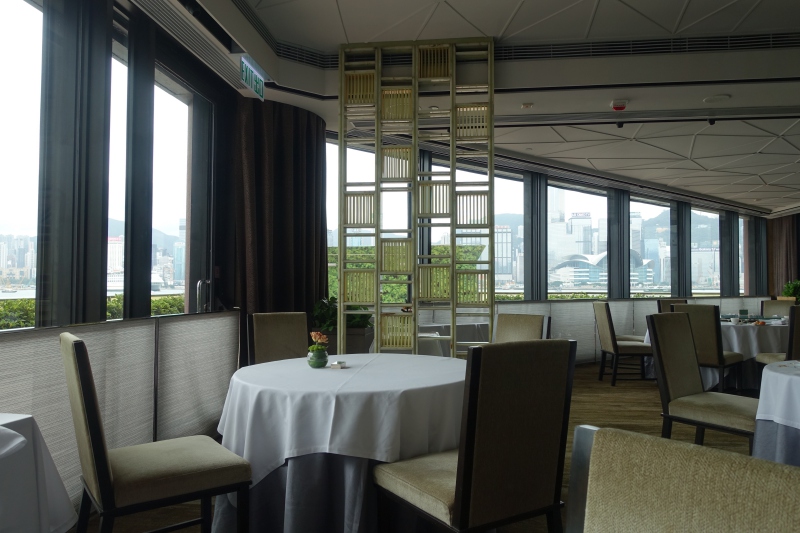 It's especially nice to have a table with a view of the harbor, and the restaurant was kind enough to accommodate my request for a window table, even though I was a solo diner. Even on this rather overcast day I enjoyed the natural light and looking out at the boats.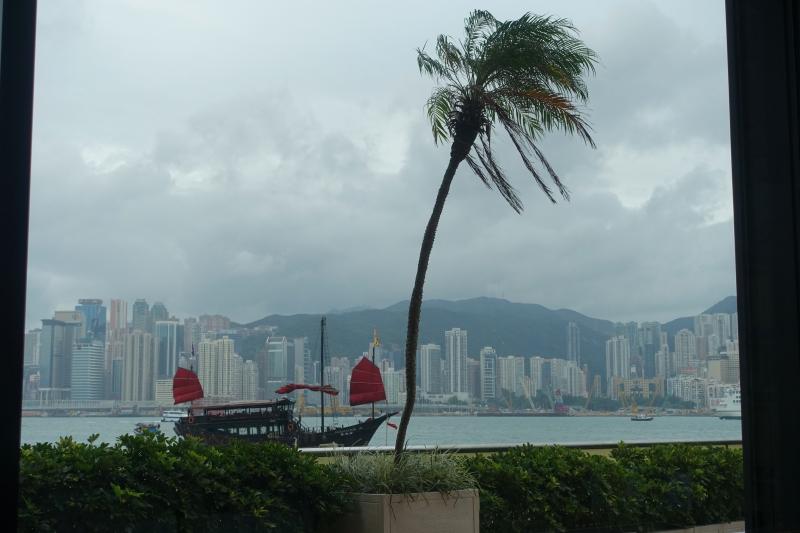 Yan Toh Heen Dim Sum Menu and Food
Yan Toh Heen offers a variety of dim sum, from steamed dumplings and pork buns to crispy spring rolls and braised whole abalone and seafood on a crispy taro net.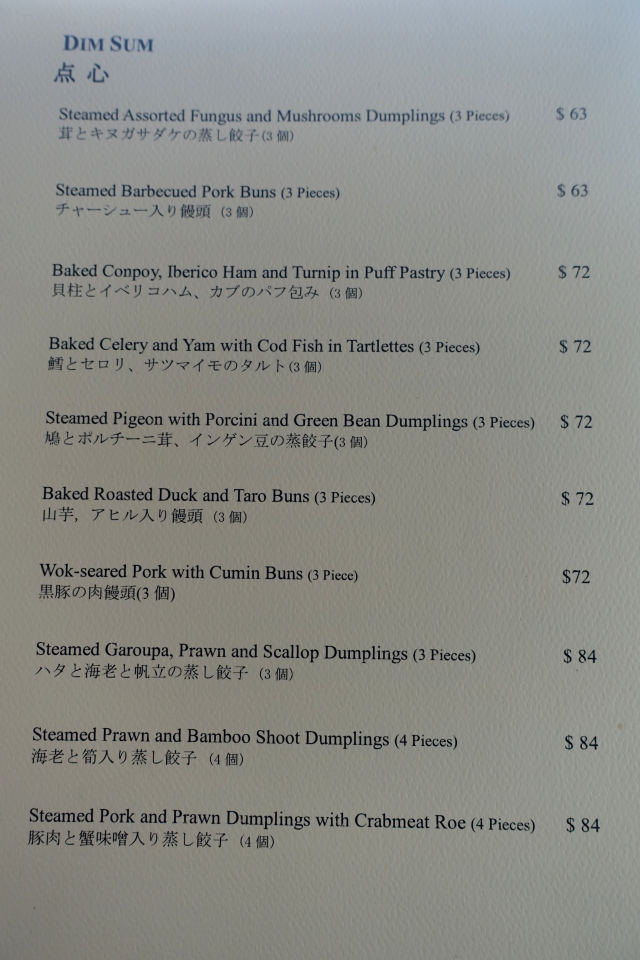 There are also Chef Lau's Recommendations, a nice way to round out a dim sum meal: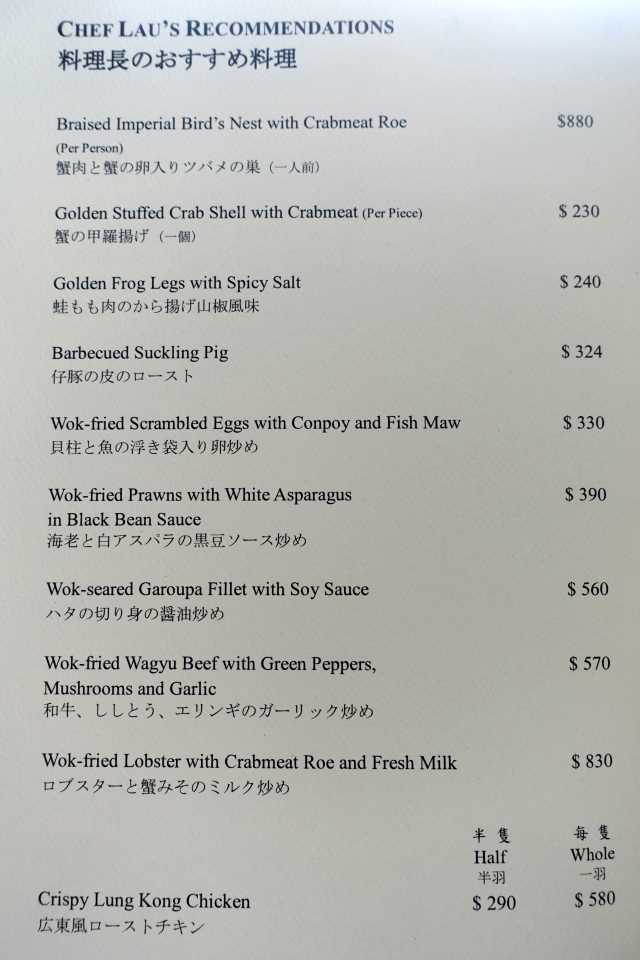 I was asked my tea preference, and although my preferred tea is a little odd (black tea with chrysanthemum blossoms) this was easily accommodated, and my tea cup was frequently topped up.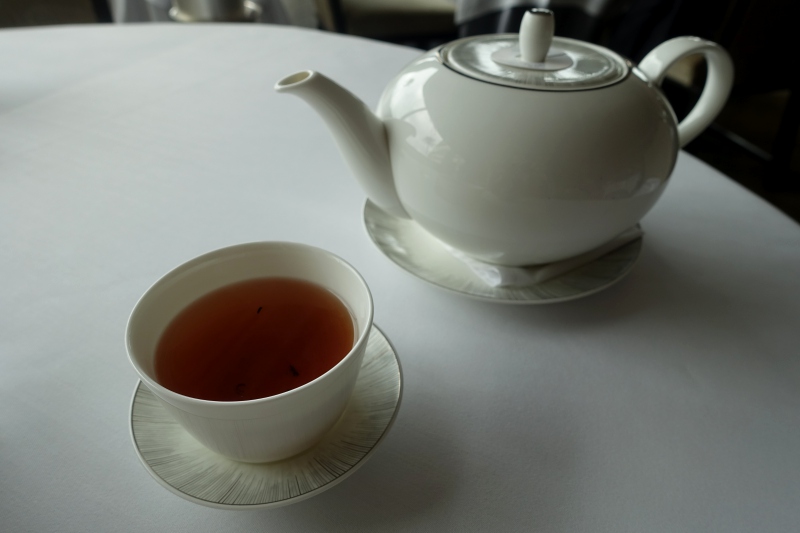 The hand carved jade table settings are unique and beautiful: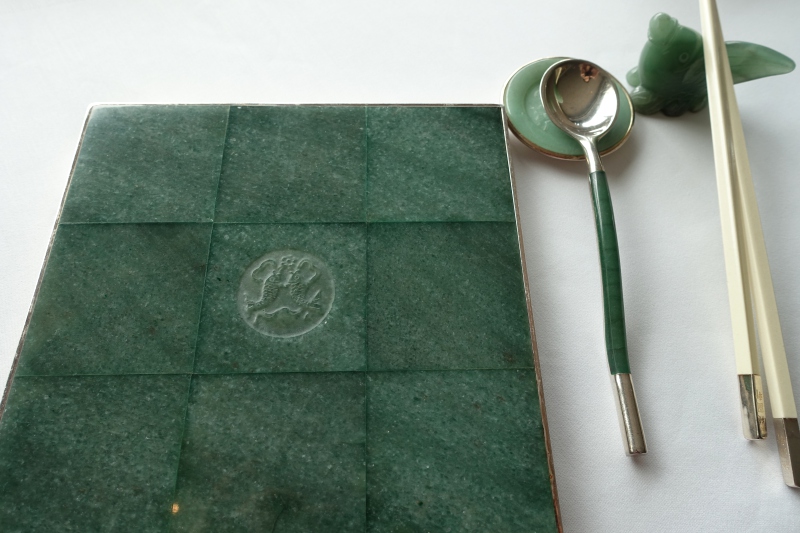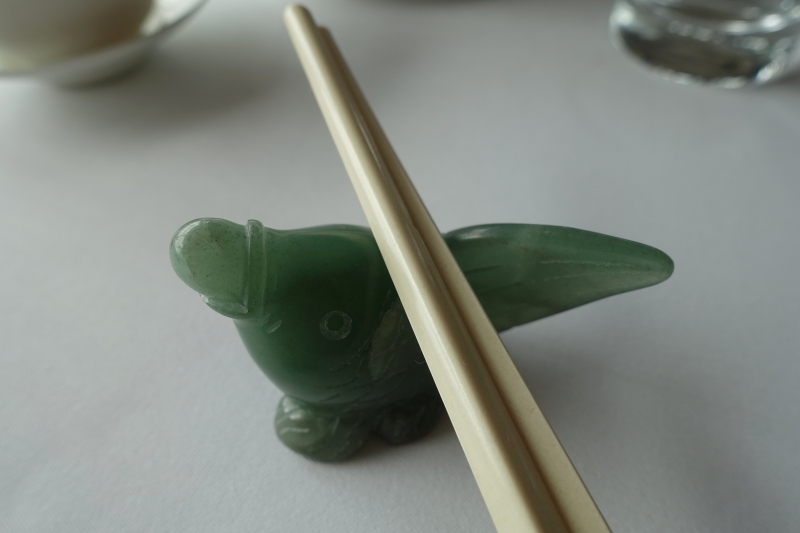 Complimentary honeyed walnuts with sesame seeds were brought, and were so delicious that I later asked to take them with me.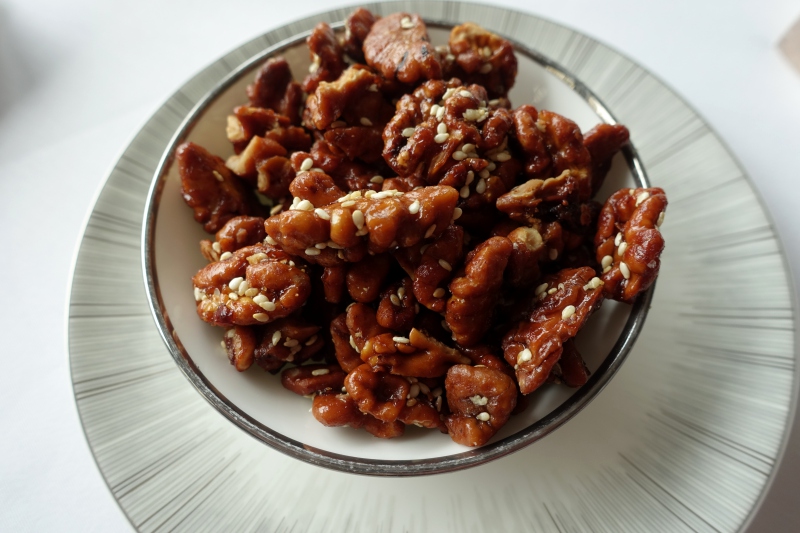 6 different dipping sauces were brought as options to accompany the dim sum, including different types of soy sauce, XO chili sauce, and others. Don't get too carried away, however–the dim sum ingredients are top notch, and as with sushi, very little adornment is needed, if any.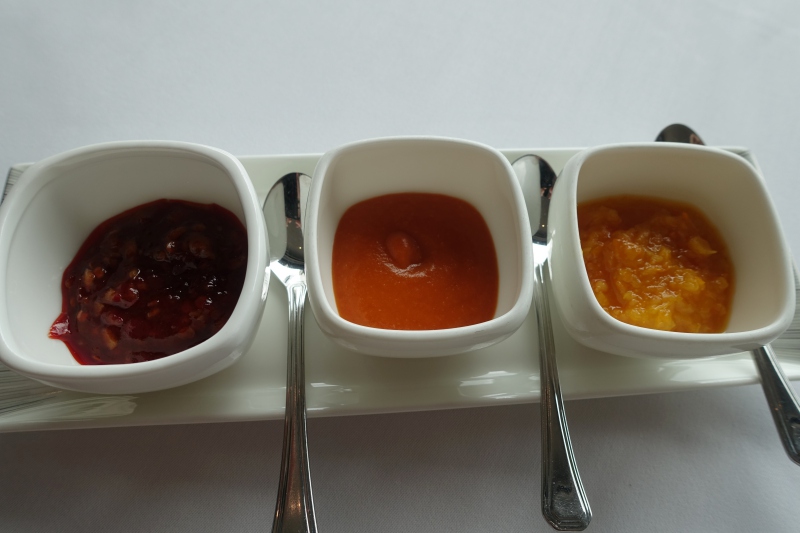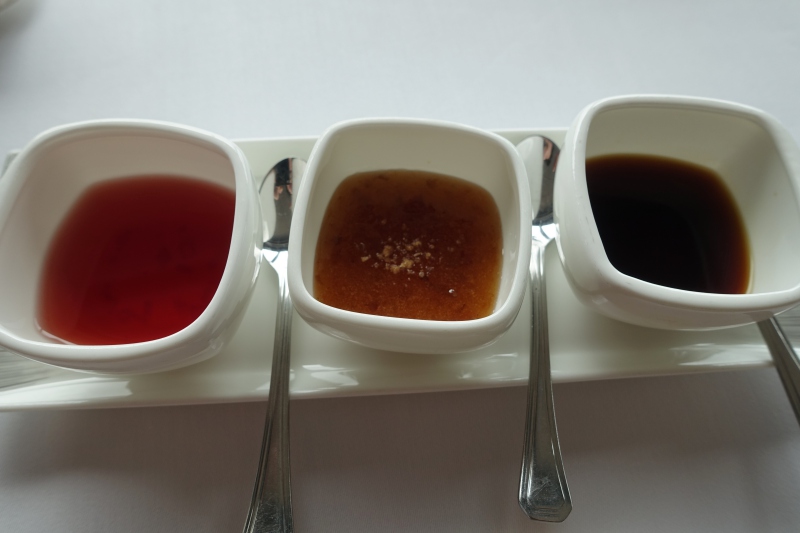 First to arrive were the Yan Toh Heen Superior Dumplings, which included a Steamed Scallop with Black Truffles and Vegetables Dumpling; Steamed Lobster and Bird's Nest Dumpling with Gold Leaf; and Steamed King Crab Leg Dumpling with Green Vegetables. My favorite was the Steamed King Crab Leg Dumpling, although all were delicious. As beautiful and delicious as these dumplings were, this was my least favorite course, however.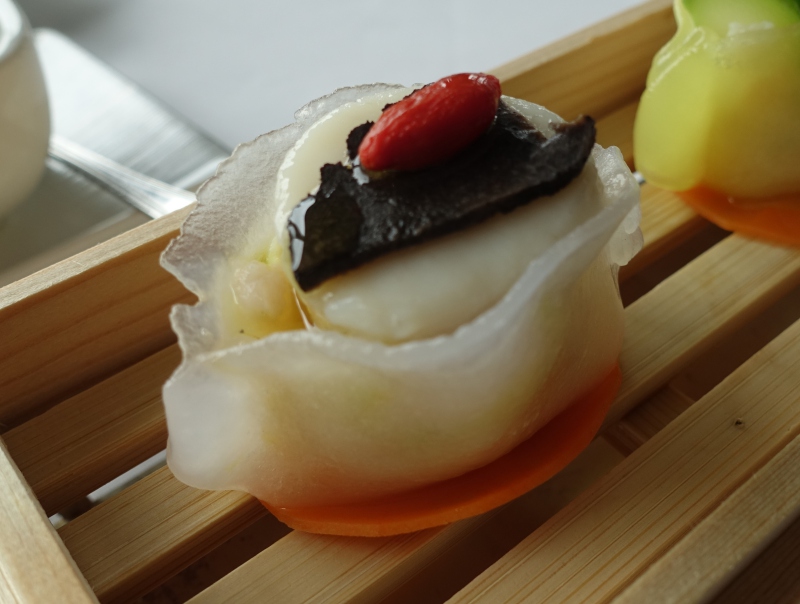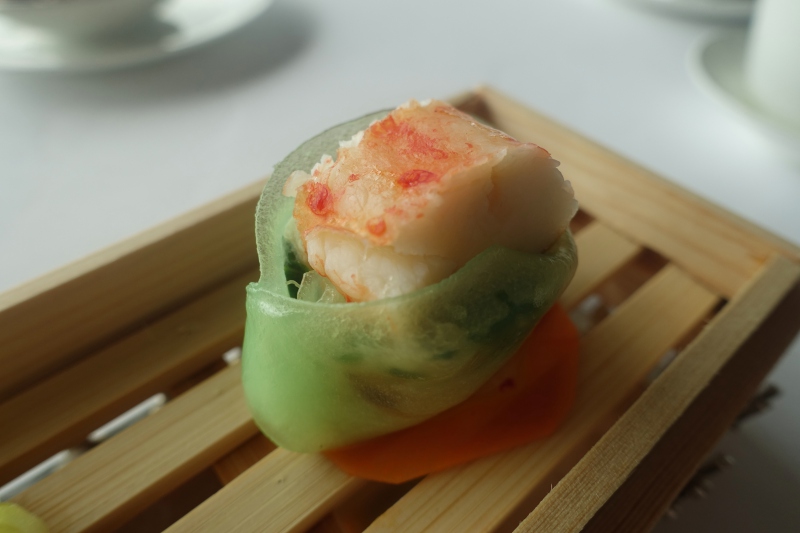 Next I sampled the Baked Roasted Duck and Taro Buns, which were fantastic. I always wish it was possible to get these kind of amazing baked buns with the crunchy top in NYC, but I've resigned myself to only enjoying them in Hong Kong. And Yan Toh Heen's version, with roast duck and taro, are superlative and a must try, with the perfect ratio of filling to bun (usually there's far too little filling for the bun).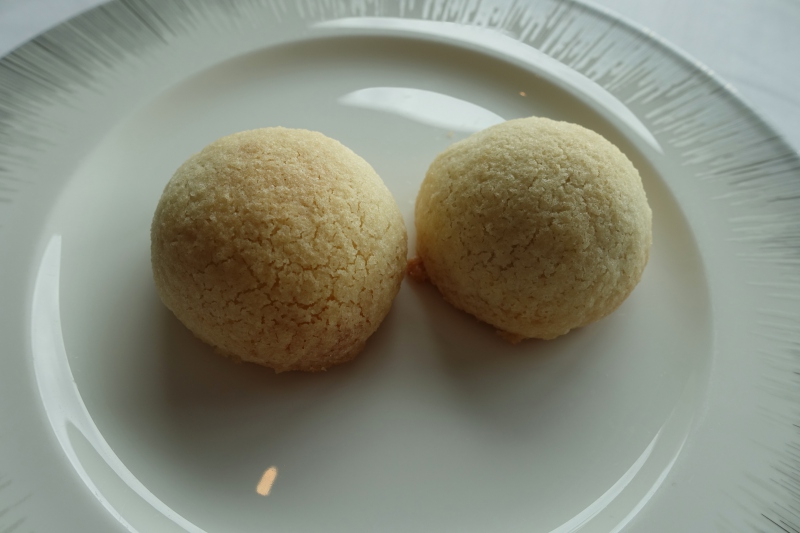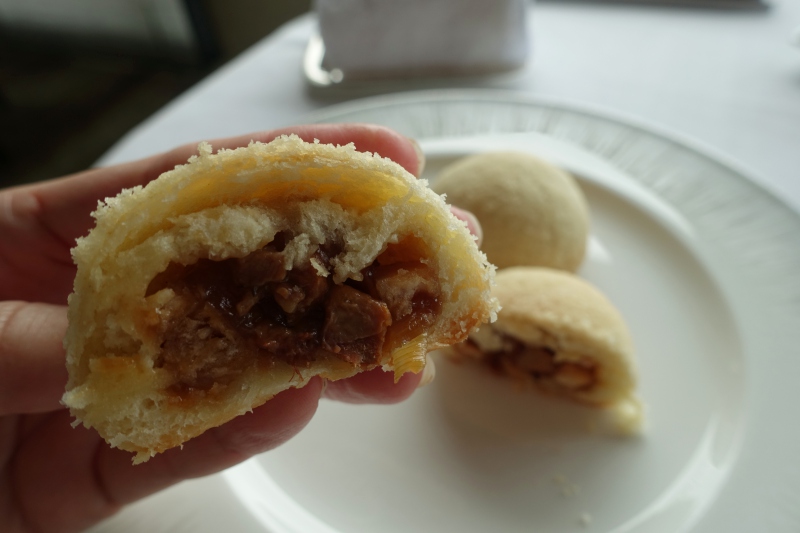 The other highlight of the meal was the Golden Stuffed Crab Shell, where the crab meat is lightly seasoned and put back into the crab shell before being deep fried. The exterior was uniformly golden and crispy, with moist and tender crab meat just beneath the crunchy crust. If you enjoy crab, this is a must order, even at the $30 per piece price.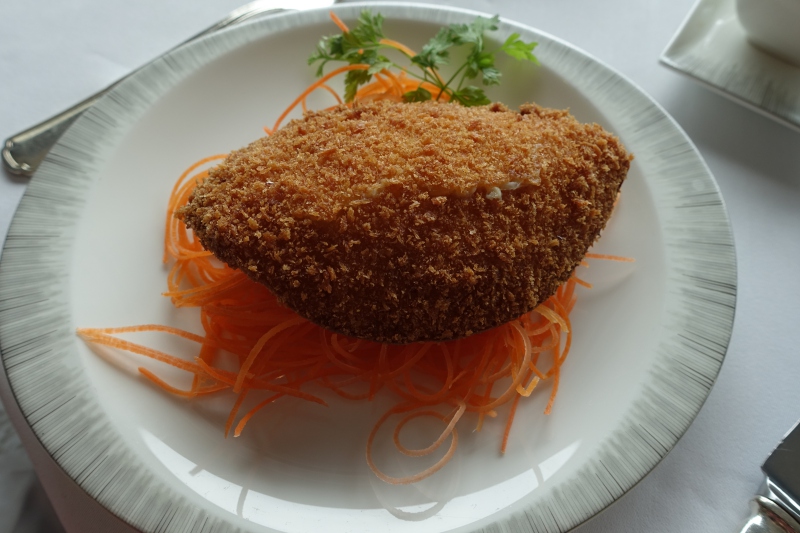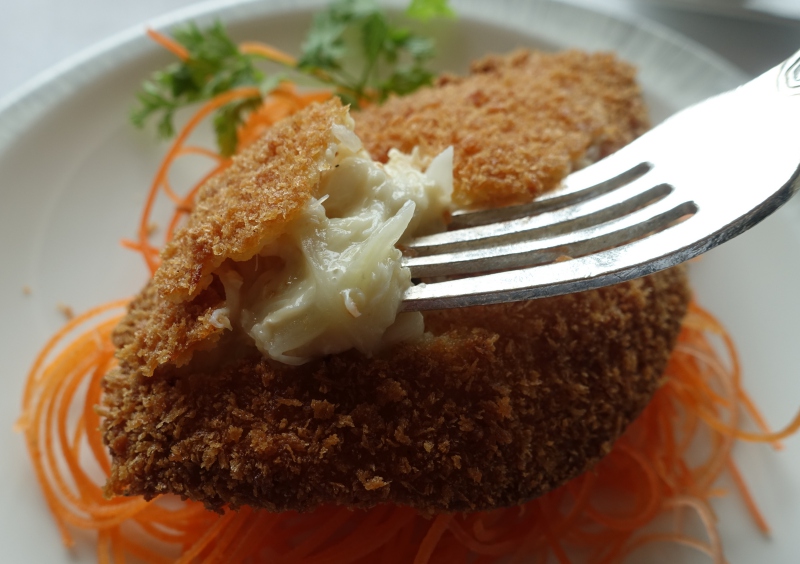 The Verdict
While I do wish Yan Toh Heen were a bit easier to get to via Airport Express train (the InterContinental Hong Kong isn't even one of the shuttle stops served from Kowloon Station, as are a number of other hotels) the journey is worth it, for a superb dim sum lunch. Keep in mind that dim sum is only served at lunch, and lunch is served 12noon – 2:30pm Monday to Saturday, and 11:30am – 3pm Sunday and public holidays.
Must orders include the Baked Roast Duck and Taro Buns and Golden Stuffed Crab Shell, and clients have also enjoyed the Wok-Fried Lobster with Crabmeat Roe and Fresh Milk. Service was also the best I've enjoyed at any dim sum lunch, in Hong Kong or elsewhere. From the moment I was greeted, to pro-actively bringing me some magazines to read (a nice touch, as I was dining solo) to helping with recommendations, keeping my water and tea topped up, service was intuitive, genuine, and always there when I needed it, but never obtrusive. The exceptional service makes Yan Toh Heen the perfect place for either a special occasion celebratory lunch, or a business lunch where excellent service is imperative.
If you've had a dim sum lunch at Yan Toh Heen, what was your experience?
Related Posts
Review: Lung King Heen at Four Seasons Hong Kong
Tin Lung Heen Hong Kong Dim Sum Review
Tim Ho Wan Hong Kong Dim Sum Review
Review: Cathay Pacific 777 First Class
Disclosure: I paid for my own meal at Yan Toh Heen. The views expressed in this post are my own.
Need Award Booking Help? Our fee is as low as $75 per ticket if you book your hotel through us.
If you enjoyed this, join 200,000+ readers: please follow TravelSort on Twitter or like us on Facebook to be alerted to new posts.
Become a TravelSort Client and Book your London Luxury Hotel with Virtuoso or Preferred Partner Benefits!