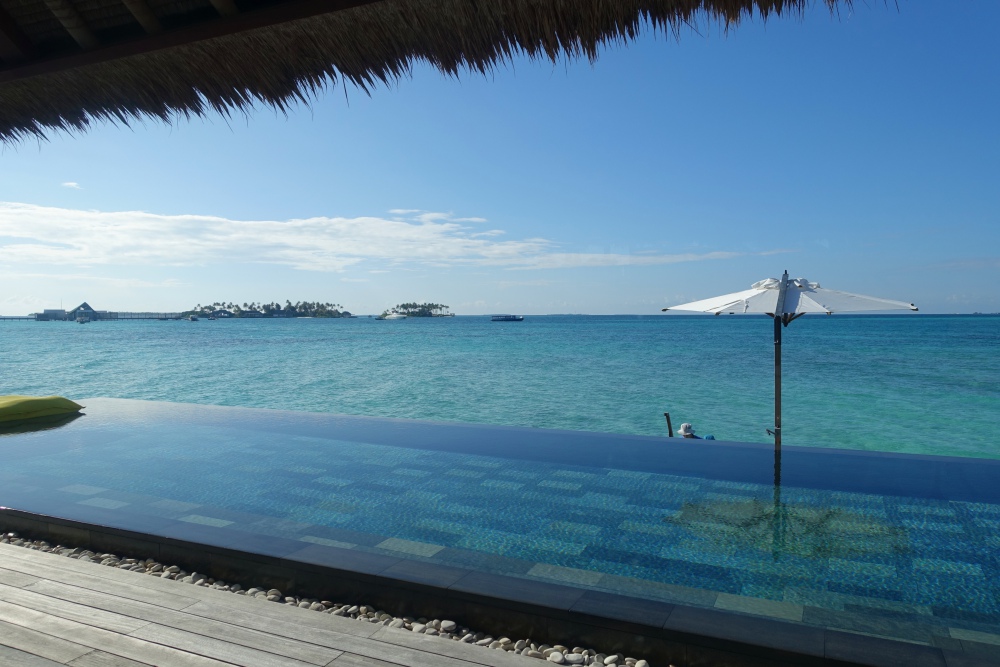 I'll admit that if resorts market their style, I immediately start suspecting that style will trump substance. Perhaps this is from a few bad experiences with stylish boutique hotels where everything seemed designed for a photo shoot but not for practical use or for guest comfort.
But I'm happy to report that the current resort we've just arrived at is finally a case where style and substance are both present in spades. We're floored, in a good way, and I've seen and stayed at a number of luxurious hotels and resorts around the world.
Upon arrival, you're welcomed and whisked off to your villa by your butler, who in our case is a lovely, charming and very efficient young woman.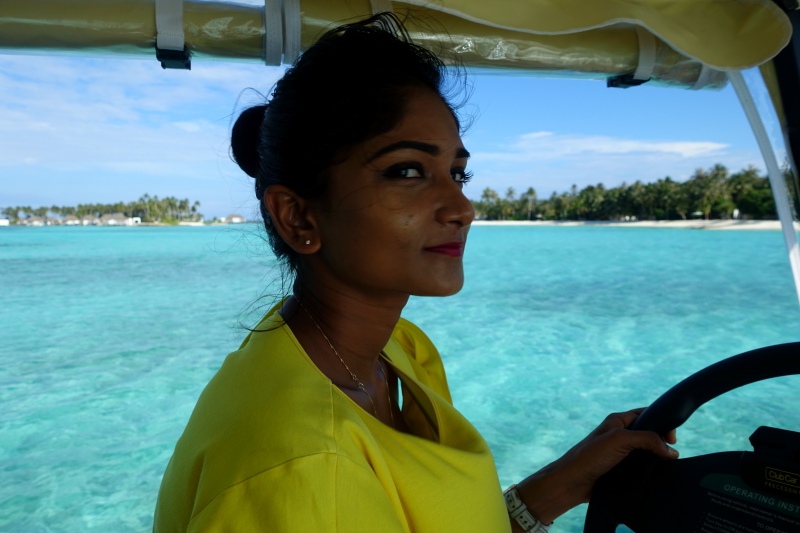 On entering the villa, we couldn't believe the amount of personal space and the elegant, modern style as well as the quality of the finishings. Everything, from the lights, shades, temperature, do not disturb button, etc. was controllable by iPad, but there were also manual controls, which we appreciated.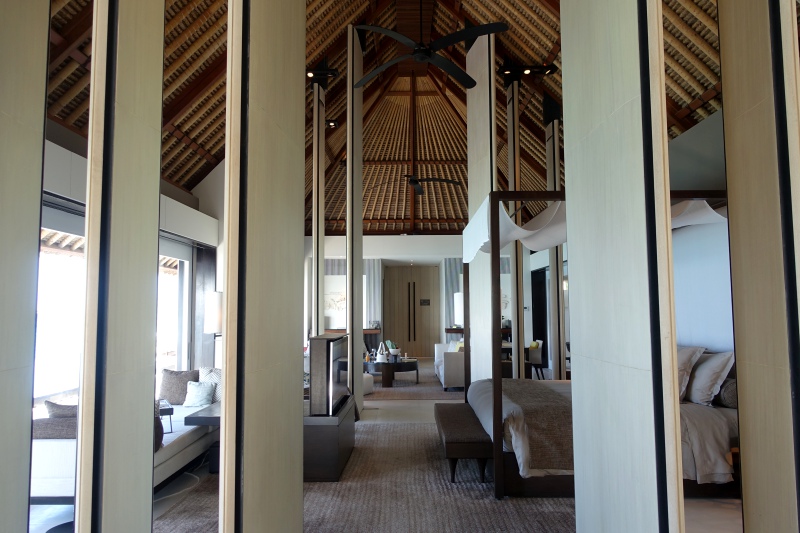 We also (and particularly our ever hungry son) appreciated the abundance of lovely welcome amenities: champagne, fresh cut fruit, and an array of freshly made French macarons: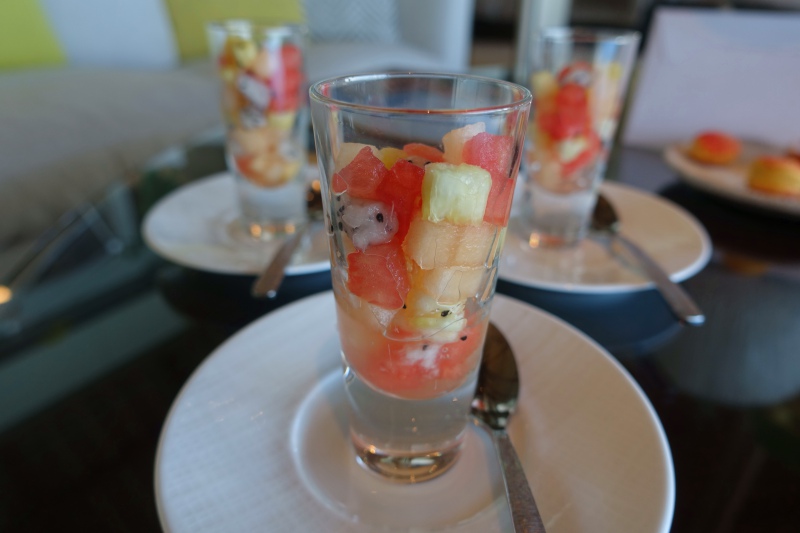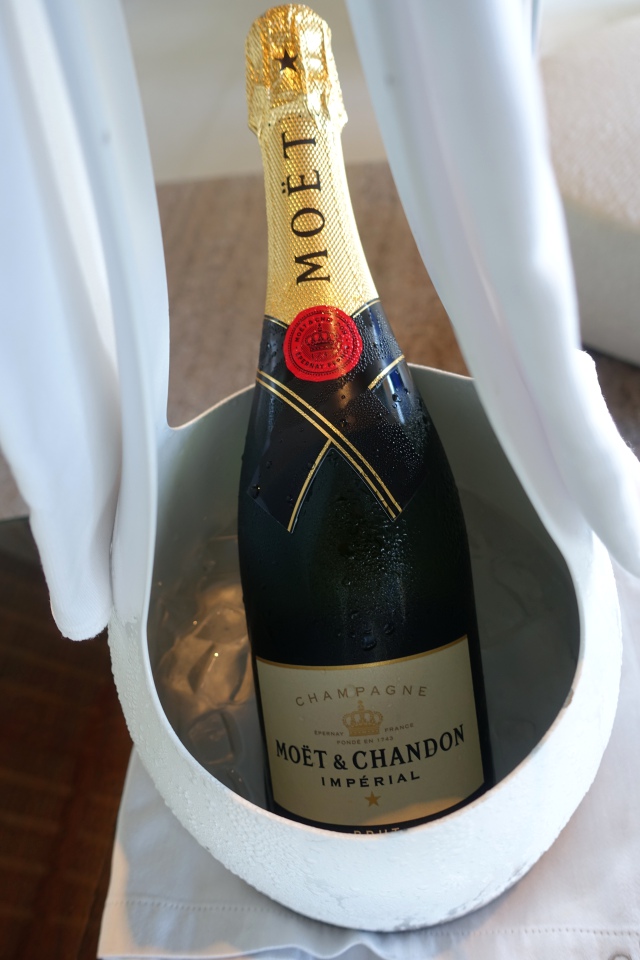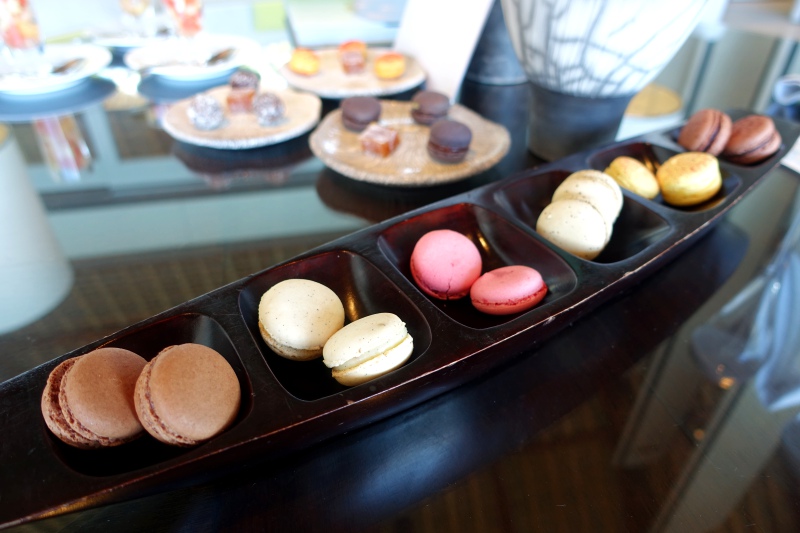 Naturally your eye is constantly drawn to the spectacular view outside, of your private infinity pool that blends seamlessly into the blue ocean: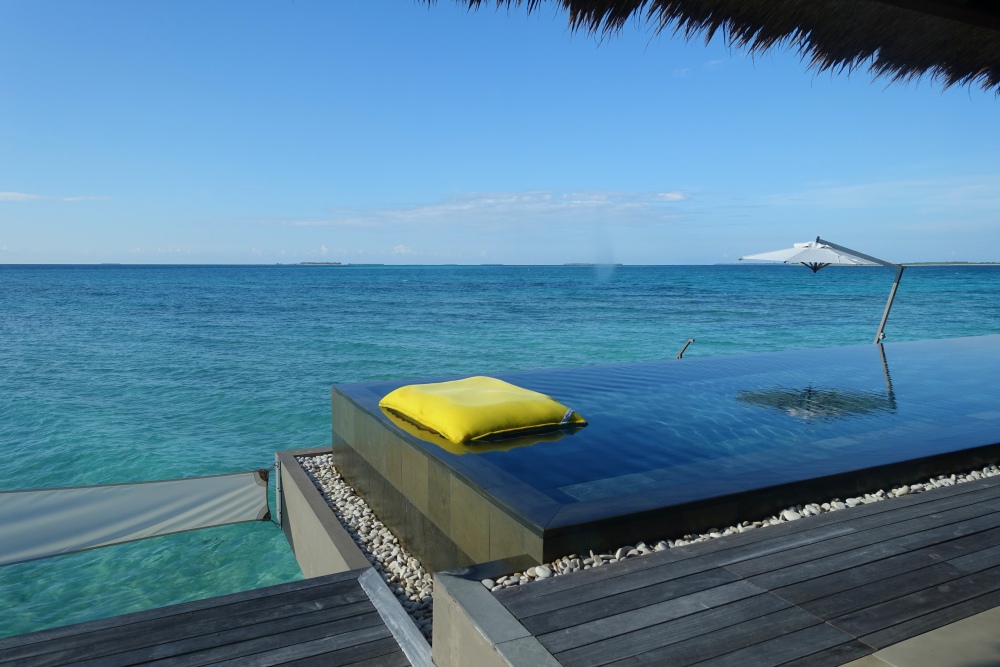 There's a couple's rain shower, dual vanities, and a soaking tub: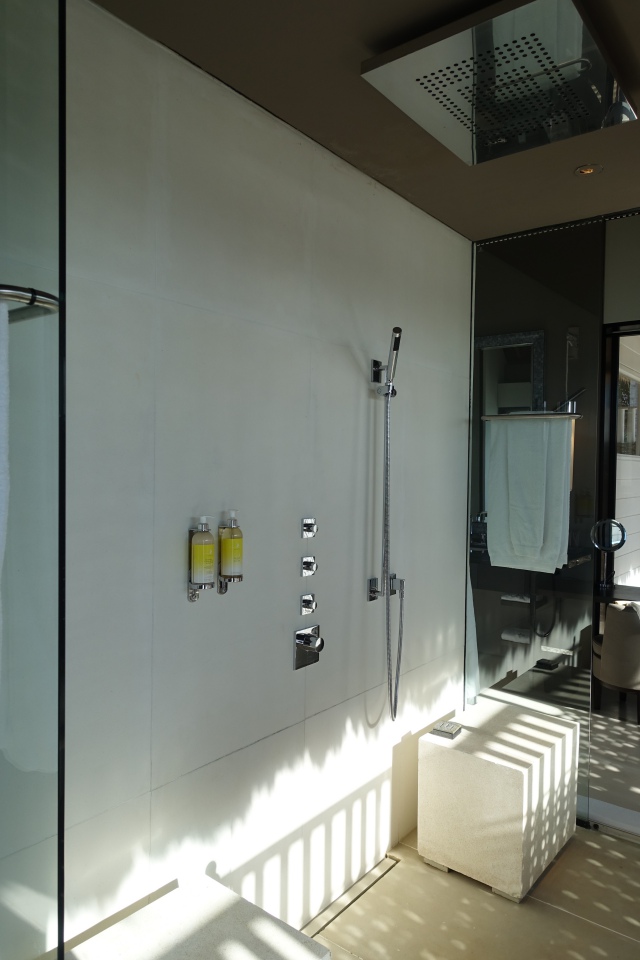 We were advised that our traveling clothes would be laundered complimentary (wonderful–why don't more hotels and resorts offer this?)
And we splurged on dinner at the resort's signature restaurant, which is absolutely Michelin quality–it really should have at least 2 Michelin stars. It was creative, but without being overly fussy. Each of the 13 courses on the tasting menu was deeply satisfying, and our dinner was definitely among the top 3 meals I've ever eaten in my life. Even were this resort not in such an amazingly beautiful location, I'd want to come back just for the food, it was that good.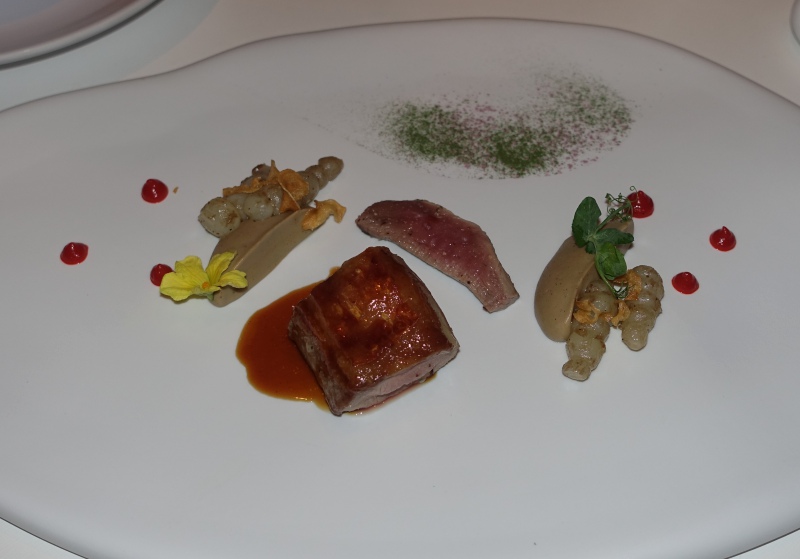 So tell me…can you guess the resort?
Related Posts
A Hidden Secret: Can You Guess the Resort?
One of the Pacific's Best Hidden Secrets: Guess the Place
One of Europe's Best Hidden Secrets: Guess the Place
Need Award Booking Help? Our fee is as low as $75 per ticket if you book your hotel through us.
If you enjoyed this, join 200,000+ readers: please follow TravelSort on Twitter or like us on Facebook to be alerted to new posts.
Become a TravelSort Client and Book Your Luxury Resort with Virtuoso or Preferred Partner Amenities!