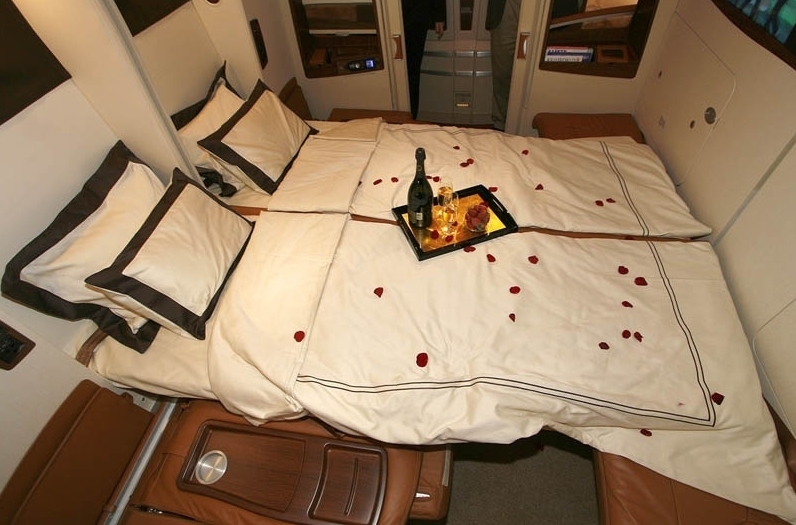 Which travel credit card should you get for a great signup bonus and spend bonuses? TravelSort Reader William writes: "My wife and I have two Capital One credit cards that give us 1.2 miles per dollar purchase. Next week we will put a one time purchase of approx. $7000 on a credit card. We want to get a new card with a good up front bonus and good miles per dollar spent but Capital One will not let us sign up for another better card. Please recommend a better card for this purchase."
While I don't know William and his wife's travel preferences, since he's writing to me at TravelSort rather than to another personal finance blog writer, I'm going to assume that he and his wife do value travel rewards cards at some level, and not just cash back credit cards. I'll first go through some of the better current signup bonus offers, then some of the better cards that reward high spend, before making a short list of credit cards I'd recommend for them.
Travel Credit Cards with Great Signup Bonuses
1. High Targeted 75K-100K AMEX Signup Bonus Offers
The highest signup bonuses tend to be targeted AMEX signup bonus offers, for example the 75K AMEX Business Gold Rewards and 75K AMEX Business Platinum Bonus Offers, the 100K AMEX Business Platinum Bonus Offer and the 150K AMEX Business Platinum Bonus Offer.
AMEX tends to target new card members who either have never had an AMEX card or are a lapsed AMEX card member for these offers, although sometimes holders of an existing AMEX Platinum receive a good targeted signup bonus for an AMEX business card.
2. Variety of 50K Offers
A number of travel rewards credit cards offer 50,000 bonus miles or points:
50K US Air MasterCard
50K Citi AAdvantage Platinum Select
50K CitiBusiness AAdvantage
50K Ink Plus Small Business Card
50K British Airways Visa
Travel Credit Cards with Great Category or Threshold Spend Bonuses
William notes that he and his wife are looking not only for a credit card with a high signup bonus, but also one that rewards high spend. This could either be via a category bonus, with extra points for certain types of purchases, or one that confers additional bonus points or benefits after meeting certain spend thresholds.
Category Bonuses
Ink Plus: 5X for office supply store spend (including merchant gift cards such as Amazon, Whole Foods, Home Depot, Gap, etc.), cell phone, cable, Internet; and 2X for gas stations and hotel spend when booked directly with the hotel (or via TravelSort or travel advisor who makes Virtuoso or preferred partner reservations with the hotel)
AMEX Premier Rewards Gold: 3X for flights booked directly with airlines; 2X for U.S. gas stations and U.S. supermarkets
AMEX Business Gold Rewards Card: 3X for your choice of 1) airfare booked directly with airlines; 2) U.S. advertising using select media; 3) gas stations; 4) shipping; or 5) U.S. computer hardware, software and cloud computing from select providers; 2X for remaining 4 categories
Chase Sapphire Preferred: 2X for travel and dining spend
Credit Cards with Annual Spend Threshold Bonuses
British Airways Visa: Travel Together Companion Voucher after spending $30,000 on the card in a calendar year
Citi Hilton HHonors Reserve: Free Weekend Night Certificate after spending $10,000 on the card in a calendar year
United MileagePlus Explorer: 10,000 bonus MileagePlus miles after spending $25,000 on the card in a calendar year
Fairmont Visa: Free night certificate after spending $12,000 on the card in a calendar year
Other Considerations
Here are some other aspects for William and his wife to consider as they decide on a card:
Will it be possible to get the card in time for the spend, for example by expediting the card? Or can the $7000 spend be delayed until the card arrives?
Does the $7000 spend qualify for a category bonus? For example, if it's airfare, the AMEX Premier Rewards Gold card is a logical choice. If it's at a home improvement store, getting an Ink Plus to buy gift cards at an office supply store could quintuple the points to 35,000, in addition to the signup bonus.
Is this the last chance to get the card? For example, the 50K US Airways Mastercard is going away soon, possibly within just a few days, so even though it may not be the right one to put the $7000 spend on, it could be the perfect card to pick up along as part of 2-4 new card applications.
The Verdict
Ultimately, William and his wife will need to decide which credit card or combination of credit cards makes the most sense given their travel preferences. I know that if I had to pick just one card and I wasn't already targeted for a high AMEX signup bonus, I'd pick the Ink Plus card, for its 50K bonus, multiple 5X categories and the flexibility of Ultimate Rewards points, which can be transferred to Singapore KrisFlyer and Korean Skypass (my two favorite redemptions), as well as United MileagePlus, British Airways Avios, Hyatt Gold Passport, and other travel partners.
On the other hand, if William and his wife want to take advantage of the great AAdvantage award chart before it most likely gets devalued or "Parkerized" later this year, I'd make sure to apply for the 50K US Airways MasterCard before that goes away, although also apply for the 50K Citi AAdvantage Platinum Select (if they don't already have the card) to be able to put the $7K spend on that card and earn over 100K AAdvantage miles. Or if they can delay the $7K spend, apply for the CitiBusiness AAdvantage card about 8 days after the Citi AAdvantage Platinum Select so as to be able to split the purchase between the two cards and earn a total of 150,000 AAdvantage miles from the three cards. For ongoing spend, William and his wife might want to use one of the AMEX cards, the Ink Plus or the Sapphire Preferred, depending on which categories their spend is in, since category bonuses tend to provide better overall value than the annual threshold bonus credit cards, in my view.
Which cards do you think offer the best combination of high signup bonuses and great return on spend?
Related Posts
Best Travel Credit Cards for Signup Bonuses and Everyday Spend
Will Chase, AMEX, Citi Claw Back Credit Card Signup Bonus Miles or Points?
5X for Restaurants and Dining with Chase Freedom Q2 2015 Bonus
AAdvantage and Dividend Miles Merging in April and FAQ
Need Award Booking Help? Our fee is as low as $75 per ticket if you book your hotel through us.
If you enjoyed this, join 150,000+ readers: please follow TravelSort on Twitter or like us on Facebook to be alerted to new posts.
Become a TravelSort Client and Book Your Hotel with Virtuoso or Four Seasons Preferred VIP Amenities!