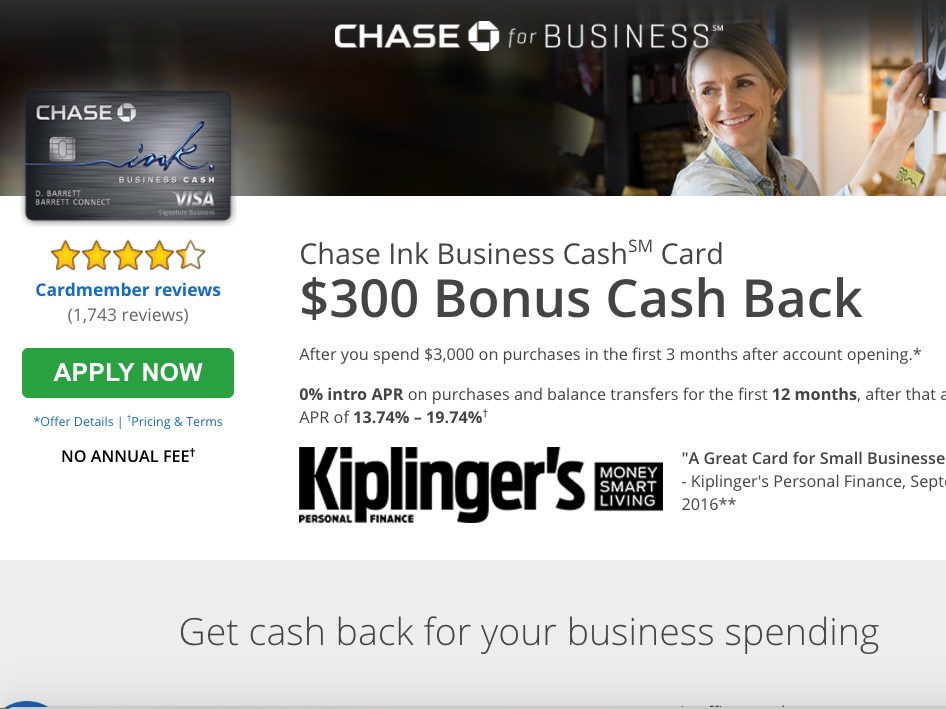 Which Chase credit cards should you downgrade to with no annual fees? TravelSort reader Eri writes:
"Your recent post with regards to rethinking keeping the AMEX Business Platinum made me wonder what would be better options for Chase Ultimate Rewards point users for downgrading cards with annual fees. I opened the Chase Sapphire Reserve then Ink Plus Business Card last year. For the Chase Sapphire Reserve, I do not have any authorized users but my husband is an authorized user for the Ink Plus.
I am thinking of downgrading the Ink Plus to Ink Cash for no annual fee ($95 saving) before the annual fee is due and adding him as an authorized user to my Reserve card for $75, so he could also have his own Priority Pass membership, plus saving $25 from annual fee differences. We use the Ink Plus 5x bonus at office supply stores and for our cable/internet bill, but Ink Cash's $25,000 max 5X bonus will be plenty for our typical spending for our small business. Keeping him as an authorized user is beneficial for us when we need to transfer Ultimate Rewards points directly into his airline mileage accounts.
Do you think downgrading Ink plus to Ink Cash is a good idea? Also I would like to downgrade our United Explorer Cards to non fee United Card sometime in near future. I've had my United Explorer Cards for almost 9 years and no longer see much benefit to continuing to pay $95 each year. What would be the recommended time frames for downgrading two Chase cards? I have never opened / closed credit cards for the purpose of miles or points before, so I would like to know the general rules, so I would not have issues keeping my Ultimate Rewards points. I truly appreciate your opinion in this matter."
Downgrade Ink Plus to Ink Cash?
The Ink Plus remains one of my most used credit cards, due to the 5X category for internet, phone, and cable purchases, plus 5X for office supply store purchases, including gift cards such as those for Amazon and Whole Foods. If you have significant Amazon or Whole Foods spend as we do, that 5X is invaluable.
That said, the Ink Cash card is just as good if you don't exceed $25,000 in spend (the Ink Plus provides the 5X bonus for a maximum of $50,000 spend per year). And while the Ink Cash is marketed as a cash back card, the points earned with it can be transferred out to Ultimate Rewards partners such as Singapore KrisFlyer, Korean Air SkyPass, Air France Flying Blue, United MileagePlus, British Airways Avios, etc. as long as you have a Chase card linked to Ultimate Rewards, such as a Chase Sapphire Reserve or Chase Sapphire Preferred.
Hence, Eri's thought about saving the $95 annual fee for the Ink Plus by downgrading to the Ink Cash makes perfect sense, as long as she's fine with giving up the 30,000 point signup bonus ($300 cash back) that would accompany the Ink Cash if she applied for it as a new card.
Add Spouse as Authorized User to Chase Sapphire Reserve or Apply for His Own Card?
Eri also mentions that she wants to add her husband as an authorized user to her Chase Sapphire Reserve, so that he can have his own Priority Pass lounge access. This is handy if he travels separately sometimes, so that he can enter Priority Pass lounges on his own using his own Priority Pass card. And if he frequently pays for travel and dining on his own, it makes sense to leverage the Chase Sapphire Reserve's 3X.
But what about getting him his own card, so that he can collect the signup bonus? This was especially a no-brainer when the card's signup bonus was 100,000 points, but how about now that the signup bonus is 50,000 points? Assuming you value each Ultimate Rewards point at 2 cents each, that's a $1000 signup bonus for which you pay an effective $150 ($450 annual fee minus the $300 travel credit) the first calendar year. But let's say you keep the card just one year and cancel before the second annual fee hits. In that case, you've actually made $150 in addition to the 50,000 bonus points. So it's worth considering whether a spouse should at least get his/her own Chase Sapphire Reserve card for the first year, before becoming an authorized user on your Chase Sapphire Reserve, due to the way ~$1150 can be made on the card that first year, even with the 50K bonus.
Also note that it's possible to transfer a spouse's Ultimate Rewards points to your Ultimate Rewards account, with the "Combine points" feature. Note that this can only be used with one household member.
Downgrade United MileagePlus Explorer to No Fee Card?
The Chase Sapphire Reserve is a better card to earn United miles with, by virtue of its 3X on all travel and dining, and the ability to transfer Ultimate Rewards points to United MileagePlus miles 1:1. So the main advantages of the United MileagePlus Explorer card are its initial 50K miles signup bonus, first free checked bag, priority boarding, and 2 complimentary United Club passes each membership year.
On an ongoing basis, unless you regularly fly United and check bags, it may not be worth paying the annual fee, so it makes sense that Eri's thinking of downgrading to a no annual fee card. While not offered for new sign ups, Chase has been willing to downgrade United MileagePlus Explorer cardholders to a no annual fee MileagePlus card in the past, so I expect this option is still available. The no annual fee MileagePlus card only earns 1 United mile per $2 spent, so it's a card for the sock drawer, not for spend.
The main reason to downgrade rather than simply cancel the card is for the sake of your average age of accounts, which are used to calculate your credit score. In general, you want to have some no annual fee cards that you keep forever, to help increase your average age of accounts and mitigate against the cards you keep just for a year or so for the signup bonus.
Keep in Mind That Being Added as an Authorized User Counts Against Chase 5/24
The Chase 5/24 rule limits the number of Chase credit cards most users can get. If you've opened 5 new credit accounts of any kind (not just Chase), including authorized user accounts, you won't be able to be approved for a new Chase credit card unless you have a pre-approval. For that reason, if Eri and her husband are seeking to maximize their signup bonuses in the future, her husband may want to go the route of applying for his own Chase Sapphire Reserve and his own Ink Business Preferred, assuming he is eligible given Chase 5/24.
What's your Chase card strategy when it comes to downgrading cards to no annual fee versions?
Recommended Posts
Our 2017 Miles and Points Progress
Which Travel Credit Cards I'm Using Most and Why
Redeem Korean Air SkyPass Miles Online for Partner Awards (But Not Emirates)
Activate Chase Freedom 5X for Grocery Stores and Drugstores, Q2 2017
Need Award Booking Help? Our fee is as low as $75 per ticket if you book your hotel through us.
If you enjoyed this, join 200,000+ readers: please follow TravelSort on Twitter or like us on Facebook to be alerted to new posts.
Become a TravelSort Client and Book Your Hotel with Virtuoso or Four Seasons Preferred Partner Benefits!