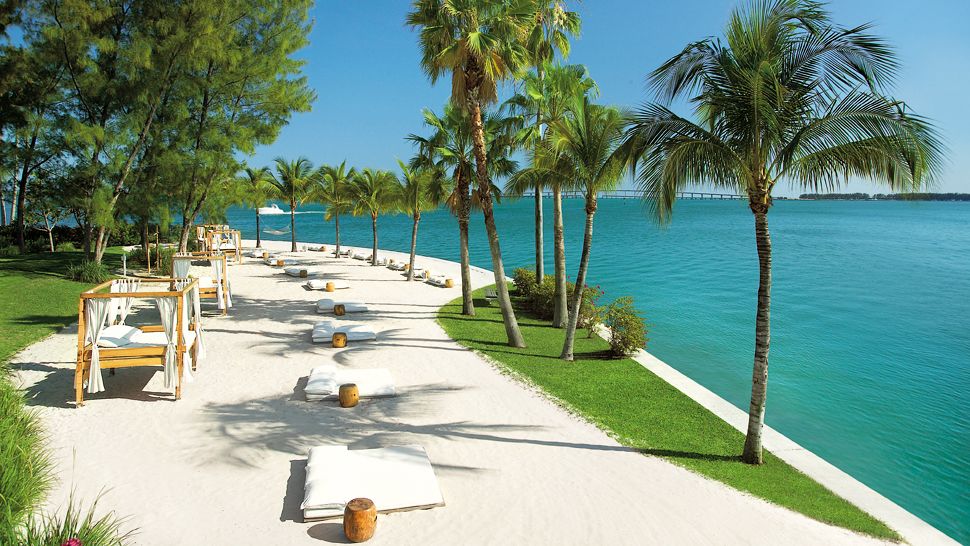 Miami held no particular attraction for me when I was growing up in Hawaii. But now that I'm here in NYC, where now that it's winter, it gets dark at 4:30pm, even Miami's hour of extra daylight and balmier temperature start to sound pretty nice–especially as it's only a 2.5 hour flight there, and not 4 hours to Cancun or 11 hours to Hawaii (although if you are going to Cancun, check out our Best Cancun Luxury Hotels, and for Hawaii, our Top 5-Star Honolulu Hotels and our Best Maui Luxury Hotels). I also always enjoy sampling great Cuban food and stone crabs in Miami, and loved walking around the Italianate gardens of Vizcaya. Plus, not only does the air feel cleaner there, especially when compared to NYC–it is cleaner, and was even championed by Forbes in 2008 as "America's Cleanest City." And while I'm personally not one for sunbathing, wild parties or ritzy shopping, if you do want to indulge in any or all of these, South Beach has that in spades.
Of course, plenty of other folks have the same thoughts about ditching cold climes for Miami, so expect fairly high rates for Miami luxury hotels January-April. For the lowest rates, head to Miami in July-September, and expect shoulder season rates October-December and May-June. Also keep in mind that you'll get far more for your money in downtown Miami than in South Beach–you'll pay a premium to be close to all the SoBe nightlife and shopping. But once you've decided to visit, where should you stay? Glad you asked! Here are our top picks for luxury and boutique hotels in Miami:
I well remember the time I stayed here for a conference I had helped put together, and being impressed by the spacious guest room and bathroom, chocolates at turndown (love this so much more than bottled water!), welcome tea, and relaxing massage. I almost fell asleep (although that was surely also the product of too many late nights leading up to the event). Now, the Mandarin is on Bricknell Key and somewhat isolated; it's perfect if you want a romantic escape and to get away from it all, but may be a bit inconvenient if you want to take advantage of SoBe's nightlife. On the other hand, Little Cuba is pretty close, so that would make a good lunch or dinner excursion. And while the last time I ran competitively was in 6th grade, if you are a runner the island is a good place for your morning or evening run. Note that the private beach here is really just for sunbathing (there are also private cabanas you can rent for relaxing or to even have an outdoor massage) and there's no water entry.
Become a TravelSort Client to Book with These Virtuoso Benefits:
Upgrade on arrival, subject to availability
Continental breakfast daily for two in-room guests
$100 spa services credit for use during stay
Complimentary Wi-Fi
Early check-in / late check-out subject to availability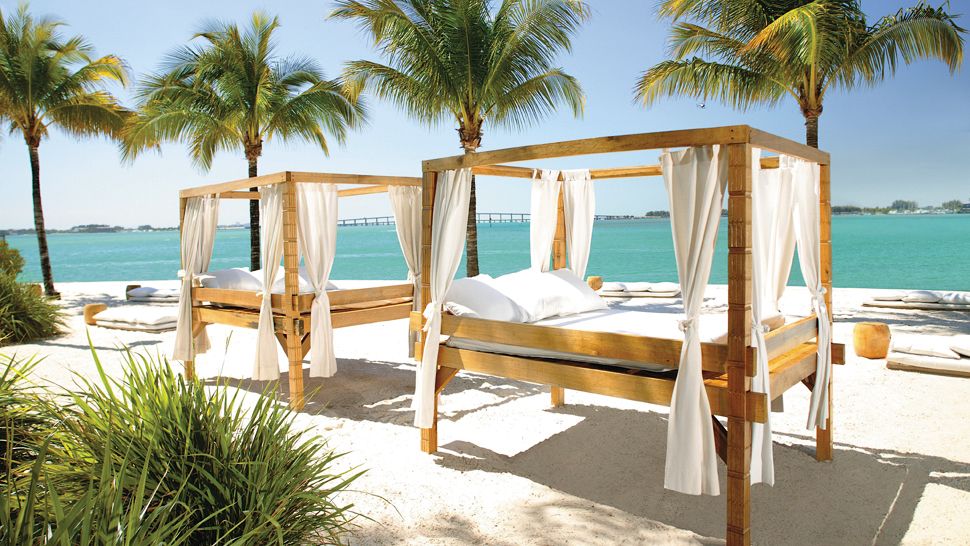 A Kimpton boutique hotel, EPIC is downtown, not in South Beach, but makes up for it with beautiful, modern, large rooms (standard size is 475 square feet–try getting that in a standard room in South Beach!) and stunning views from Water View Rooms and Suites. All rooms have private balconies from which to enjoy these views, comfy beds with Frette sheets, and evening turndown service. We also love the two rooftop pools on the 16th floor, with excellent poolside service and yummy eats from the comfort of your lounger. And if you feel like splurging, rent a poolside cabana or treat yourself to a massage in the adjacent Exhale Spa, which also has a Turkish hammam steam room.
Other standard Kimpton perks include complimentary WiFi (just sign up for Kimpton's free InTouch loyalty program), nightly hosted wine hour, and pets stay free, no size or height restriction. They've even taken into account tall allergy sufferers such as my husband, with pet-free floors and 13 special rooms for tall guests (extra long beds and showers with higher showerheads). Staff in general are incredibly helpful and friendly, and definitely none of the attitude you may encounter in some SoBe hotels. As I noted above, book July-September for the lowest rates.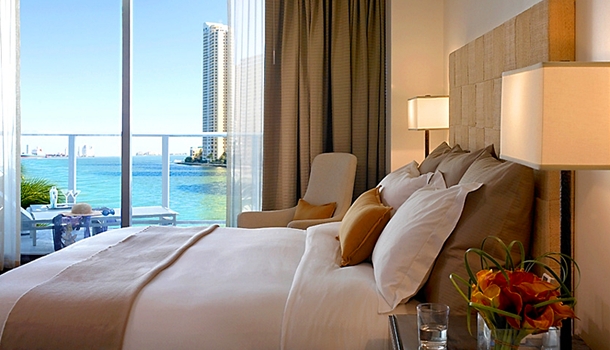 3. Hotel Beaux Arts Miami
Hotel Beaux Arts Miami is actually under Marriott's brand umbrella, and is Marriott's luxury boutique answer to Hyatt's Andaz, also aiming at an upscale customer who is more private and discreet than flashy. As such, if you're planning on using points, prepare to burn quite a few: it's a Marriott Category 7 hotel.
While we rank EPIC higher for value, since it's about half the price of Hotel Beaux Arts Miami in low season, price aside we love plenty about Hotel Beaux Arts: only 50 rooms and suites, incredible views from just about every room and suite, Bang and Olufson TVs and stereo systems, in-room illy Espresso machines, and an iPad in each guest room or suite. Plus, you're welcome with a complimentary cocktail–very civilized!
While Daniel Boulud has an outpost here, DB Bistro Moderne, I would actually head to hip and happening Zuma for Asian fusion. Yes, it's a chain, with other Zumas in London, Hong Kong, etc., but after some kurobuta pork belly with yuzu mustard miso, roasted lobster with shiso-ponzu butter and mushroom rice hotpot you won't care. Cocktails are sublime as well. Ironically, Zuma is located in the EPIC, but it's just a short walk away.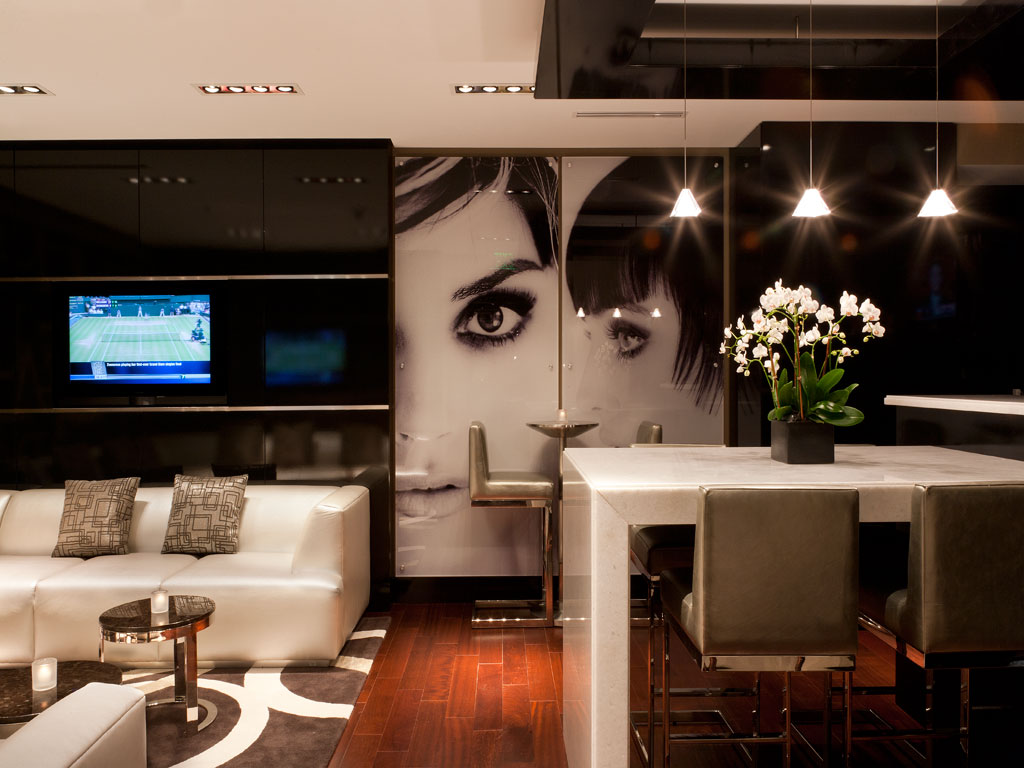 I know what you're probably thinking: two downtown hotels? One hotel with a beach but no water entry? What is this?! Ok, so being from Hawaii, the beach is typically dead last on why I go somewhere–not to be snobbish, but most any beach I've been to simply does *not* measure up to my favorite beaches in Hawaii. But here we go with a true South Beach hotel: Loews Miami Beach, on one of the nicest white sand stretches of Miami Beach that you could ask for. Now, it is a public beach, so you'll have to pay a little to rent some loungers right on the beach, but if you came for the beach, it's worth it. There's also a nice freeform pool, but frankly it gets pretty crowded in the high season (there are, after all, over 700 rooms and suites in this hotel) so don't come here looking for an intimate boutique experience or seclusion. That said, given its size, Loews does well, with usually good poolside service, helpful concierges, and prompt attention should you have any kind of issue with one of the rooms. The St. Moritz building is historical, Art Deco, and some guests complain of thin room walls, so you might prefer the Tower for its more modern feel. Superior and Deluxe rooms don't have ocean views or balconies, so you'll need to spring for a Premium or Grand Room if that's important to you.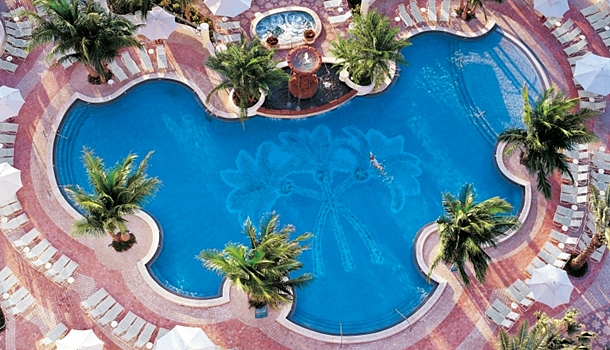 Related Posts in Our Best Luxury and Boutique Hotels Series:
Best Boutique Hotels in Seattle
Best Luxury Hotels in Vancouver
Best Luxury Boutique Hotels in Paris
Luxury for Less: The Top 5-Star Honolulu Hotels
Where to Stay in Maui-The Best Luxury Hotels
The Best New York Hotels with Pools
Best Luxury Hotels in Washington, DC
Las Vegas Hotels with the Best Views
Best Luxury Hotels in Hong Kong
Best Luxury Hotels in Singapore
Need Award Booking Help? Our fee is as low as $75 per ticket if you book your hotel through us.
If you enjoyed this, join 100,000+ readers: please follow TravelSort on Twitter or like us on Facebook to be alerted to new posts.
Become a TravelSort Client and Book Your Hotel with Virtuoso or Four Seasons Preferred VIP Amenities!