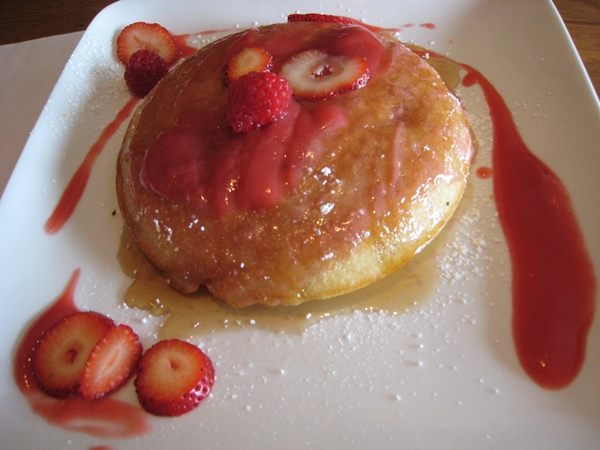 What could be better than a leisurely weekend brunch? Here are some of our favorite New York City brunch spots, along with recommendations for what to order, prices, reservation info and more:
Norma's (Midtown)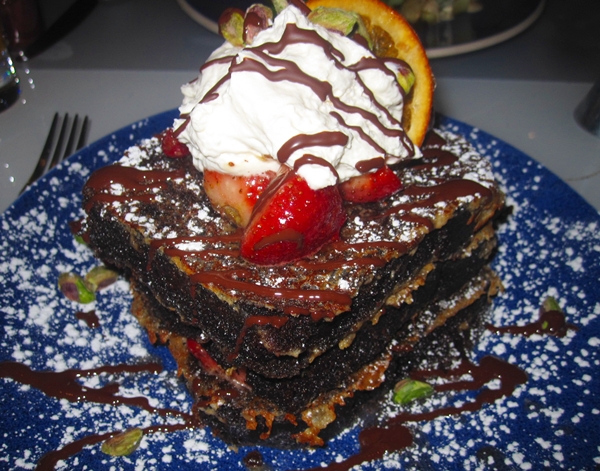 What we love: If brunch and breakfast foods are your favorites and you have a hearty appetite, Norma's is a must. It has a huge variety of pancakes, French toast, egg benedict, and omelet dishes that can easily serve as your one meal of the day.
What to order: Scrambled Eggs and Bacon Breakfast Quesadilla, Chocolate Decadence French Toast
What to know: Open 7am-3pm Monday-Friday and 7:30am-3pm Saturday and Sunday. Expensive (most entrees are $20-23, cappuccino is $7). You will be offered fresh squeezed orange juice—know that it is $9 and not complimentary. Norma's usually participates in NYC's Restaurant Week, so that's a good time to try it if you can go for a weekday lunch. The restaurant is popular and gets quite busy with a mixture of hotel guests and local couples and families; don't expect a quiet romantic brunch.
Reservations: Make them far in advance for weekend brunch; most weekdays you'll be able to walk in.
Fulton (UES)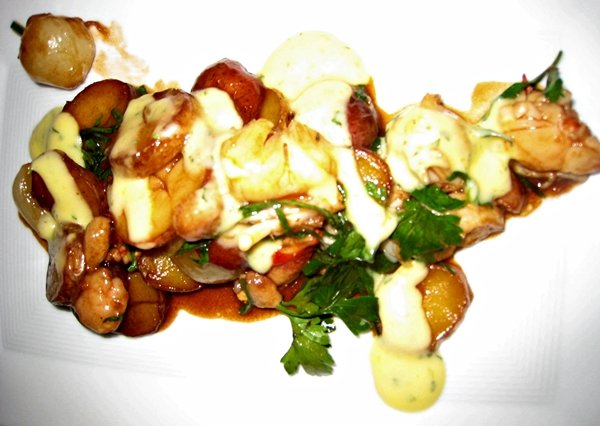 What we love: In the culinary wasteland that is New York's Upper East Side, Fulton is easily one of your best bets for a nice, even romantic brunch. The restaurant is owned by Citarella, an upscale grocer known for its fresh seafood, so lobster and seafood offerings are especially strong. Although the menu isn't huge, it's executed well, service is friendly and professional, and it's usually easy to walk in, especially if you get there by 12 noon. Complimentary bread and pastry basket includes delicious warm mini croissant, chocolate croissant, and muffins.
What to order: Lobster Hash (a side dish, but makes a great entrée), Lobster Benedict, Fulton Burger, Burger, Bacon
What to know: Brunch is only served on Sundays, 10:30am-4pm. Pancakes are very simple and not worth ordering. Entrees are $12-20, a Mimosa or Bloody Mary will run you $12. The peaceful atmosphere is great for couples, but families are also made to feel welcome. Ask for a table outside if the weather's nice, or if it's too hot, request the corner booth table by the window.
Reservations: Usually not needed if you arrive by 12 noon, but can be made via OpenTable.
Telepan (UWS)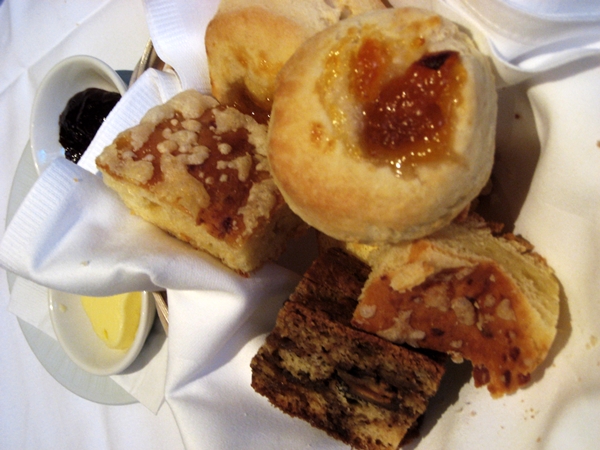 What we love: This upscale market-driven restaurant has one of the best bread and pastry baskets in the city, which starts off a 2-course prix fixe. While pricey, Telepan is perfect for a splurge or when treating visitors who want a more elegant, peaceful setting than, say, Norma's.
What to order: House Smoked Brook Trout on Blini or Apple Sausage with Poached Egg as appetizer, Pan-Roasted Trout, Burger or Hanger Steak ($5 supp.) as entrée.
What to know: Brunch is served 11am-2:30pm Saturday, and 11am-3pm Sunday and is $28 for the two-course prix fixe (no a la carte menu). Unfortunately, orange juice is not fresh squeezed. Sweet dishes such as the Pancake Souffle are decent, but you'll probably want something savory to counterbalance the basket of pastries and coffee cake.
Reservations: Usually not needed if you arrive by 12 noon, but can be made via OpenTable.
Traif (Brooklyn)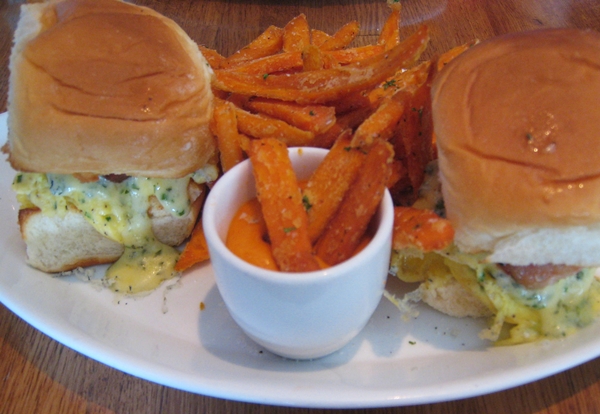 What we love: You'll feel like a savvy local sauntering over to Traif, set on a rather ugly block of Williamsburg. Thankfully the inside is welcoming and the food is fantastic, especially for the price.
What to order: Baked Pancake (fruit changes seasonally), Bacon-Egg-Cheese Sliders with Sweet Potato Fries and Smoked Paprika Aioli, Bacon Doughnuts
What to know: Brunch is served 11:30am-3:30pm Saturday and Sunday. Get there early so that you can score one of the four tables on the outside patio overlooking the garden.
Reservations: No reservations for brunch—get there early.
Prune (LES)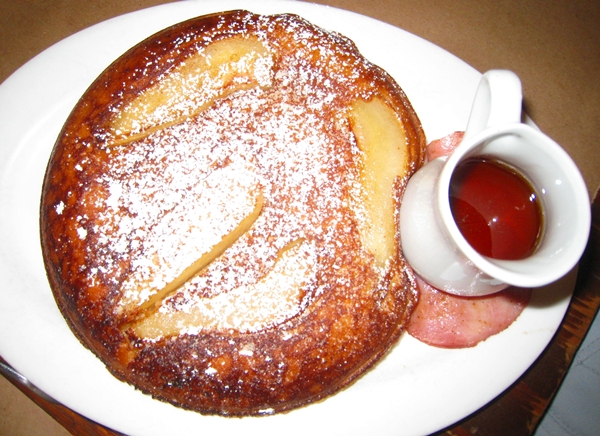 What we love: So far, the best baked pancake in Manhattan that we've found, and some of the best merveilles as well.
What to order: Dutch Style Pancake, Spaghetti A La Carbonara, Merveilles
What to know: Brunch is served 10am-3:30pm Saturday and Sunday. Prune is very small, tables are tightly packed, and it can get quite lively and loud between conversations and the music. Not a good place if you're claustrophobic or would like a more peaceful environment. If there are two of you and you're waiting in line, have one of you grab some excellent coffe from Bluebird Coffee Shop just down the street.
Reservations: No reservations for brunch—get there early.
Check out and apply for the Best Travel Credit Cards.
If you enjoyed this, please follow TravelSort on Twitter or like us on Facebook to be alerted to new posts.
Become a Member to find your perfect luxury or boutique hotel at up to 50% off: TravelSort Hotels