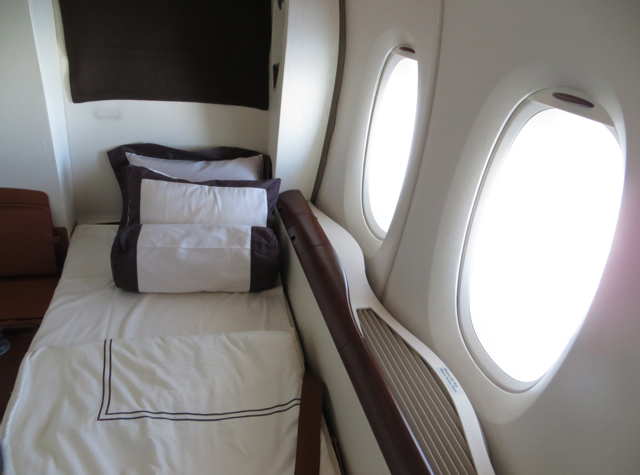 When do Credit Card Signup Bonus Points Post, and Can They be Expedited? TravelSort reader Peter writes "I recently was approved for the 75K Mercedes-Benz AMEX Platinum and the 55K Chase Sapphire Preferred on your Best Travel Credit Cards page, and would like to know when the Membership Rewards points from the AMEX Platinum and the Ultimate Rewards points from the Sapphire Preferred will post. Is there a way to expedite the bonus points? I need the Membership Rewards and Ultimate Rewards points for a Singapore Suites award."
This question comes up from time to time with readers and TravelSort Clients, yet somehow I've never written on it, so hopefully Peter's question and this post will be helpful.
American Express
American Express Membership Rewards signup bonuses from the AMEX Platinum, AMEX Gold and AMEX EveryDay cards typically post after you've met the minimum spend required to receive the bonus, paid your bill in full, and your statement has closed, and can be a full month after you've met minimum spend when you are well into your second statement. Sometimes AMEX signup bonus points do post to your account earlier–some clients have reported receiving their bonus points just a few days after completing minimum spend and paying off their bill, even before their statement closing date.
For certain other AMEX cards, such as the SPG AMEX, I noticed that my 35,000 Starpoints bonus posted the same day I met the minimum spend requirement.
Expediting AMEX Membership Rewards Points
Naturally you'll want to complete your minimum spend requirement and also pay it off in full as soon as possible. Once you've paid, call AMEX Membership Rewards using the number on the back of your card and ask if your points can be posted, since you've met the minimum spend requirement and also paid off your entire bill.
Chances are, the first agent (or two or more) you speak with will deny you and tell you that bonus points cannot be expedited. Remain polite, not demanding, and be persistent. It used to be that chat was one of the best options was the live chat function, where you could ask to be transferred to a Membership Rewards Chat agent, which gave the best chance of getting an agent who would agree to help you expedite points. Unfortunately at the moment I don't see the Live Chat function when I log into any of my AMEX accounts, but hopefully this is a temporary glitch and the chat function is still normally available.
Another question I still occasionally get is whether you can do an AMEX Membership Rewards Points Advance. Unfortunately no, this feature is no longer available–see AMEX Membership Rewards Points Advance Ends June 30, 2013
Chase
If you've been approved for a Chase Ultimate Rewards card such as the Sapphire Preferred or Ink Plus, generally the bonus Ultimate Rewards points post after your statement closing date if you met your minimum spend requirement over 10 days prior to your statement closing date. Unfortunately, if you meet your minimum spend requirement in the week to 10 days before your statement closing date, you may not receive your bonus points until after the closing date of the next billing cycle.
For this reason, you want to meet your minimum spend requirement early in your first billing cycle and pay your full balance, if your goal is to expedite your Ultimate Rewards points posting. You also want to be careful about moving up your statement closing date: usually changing the closing date only changes the *next* statement closing date and not your current billing cycle, and even if you are somehow able to change your first billing cycle, you want to ensure you're not meeting minimum spend 10 or fewer days before statement close date. So far, I've not heard of bonus points being able to be expedited so as to post mid-cycle, but if you were able to do this, please share in the comments.
What's your experience with when your AMEX Membership Rewards and Chase Ultimate Rewards credit card signup bonuses have posted, and if you were able to expedite points posting to your account, what did you do?
Related Posts
Our 2016 Miles and Points Progress
75K Mercedes Benz Platinum AMEX Bonus Offer for $3K Minimum Spend
Which New Travel Credit Cards for Honeymoon Expenses?
Need Award Booking Help? Our fee is as low as $75 per ticket if you book your hotel or cruise through us.
If you enjoyed this, join 200,000+ readers: please follow TravelSort on Twitter or like us on Facebook to be alerted to new posts.
Become a TravelSort Client and Book 5-Star Hotels with Virtuoso or Four Seasons Preferred Partner Amenities!