This past Friday Continental and United officially merged to form the world's largest airline, taking the number one spot from Delta. What does this mean for you? Well, in the immediate future, probably not a whole lot. The airlines will initially continue to operate separately, and probably formally merge operations sometime late next year. But this has several implications for flyers, whether you're a frequent flyer or not.
First of all, generally speaking, industry consolidation is bad for the consumer. We've seen a bunch of mergers in the past couple of years, be it Delta and Northwest, Frontier and Midwest, now United or Continental, or soon Air Tran and Southwest, not to mention several airlines have folded. This has had a clear impact on prices, as they've gone up substantially over the past year. Not only that, but in addition to mergers, almost all airlines have had capacity cuts, which further reduce supply. So as a consumer, I'm generally not excited about any consolidation which reduces competition.
If you work for one of the airlines, you likely have strong feelings. For the most part, United employees are excited about the merger. Glenn Tilton, United's former CEO, wasn't a very well liked guy, and that's putting it mildly. So employees are happy to be under new leadership. At the same time, Continental employees for the most part aren't quite as excited to be merging with one of the most notorious airlines when it comes to service and labor relations.
If you're not a very frequent flyer, this will probably simplify your travels. You'll have more direct routings to more cities, and of equal importance, you'll likely be able to merge your mileage accounts sometime next year, or at the very lest move miles freely between accounts. At the same time, it's worth noting that Continental's miles don't expire, while United's have an 18 month expiration policy, so I think it's safe to assume they'll go with United's policy in this case. So if you have Continental miles but don't earn them or use them that often, be sure to have at least some activity every 18 months, even if it's only donating 1,000 miles to charity or ordering magazines for a few thousand miles, which will reset the expiration date.
Then there are the frequent flyers, and I think you'll find that for both airlines, the loyal "base" customers aren't overwhelmingly excited about the merger. I think Continental and United are great airlines individually, but they have radically different business models. United treats their elite customers very well in almost every way, while they don't take very good care of the average customer. For better or for worse, I'm always amazed by the attitude change I experience at United counters as soon as they see that I have 1K status with them (their top tier). United prices their first class outrageously high, to the point that almost no one pays for it. So if you're an elite member, you're typically going to get a lot more than you pay for, usually in the form of domestic and international upgrades.
Then there's Continental. They have a great first class product, though they price it quite reasonably and offer their elite members on full fare tickets instant upgrades to first class. So upgrades on Continental are substantially more difficult if you're a cheapo flyer like me. On Continental you typically get what you pay for, though not consistently more, like you do at United if you're an elite member. This will leave a lot of United elites unhappy.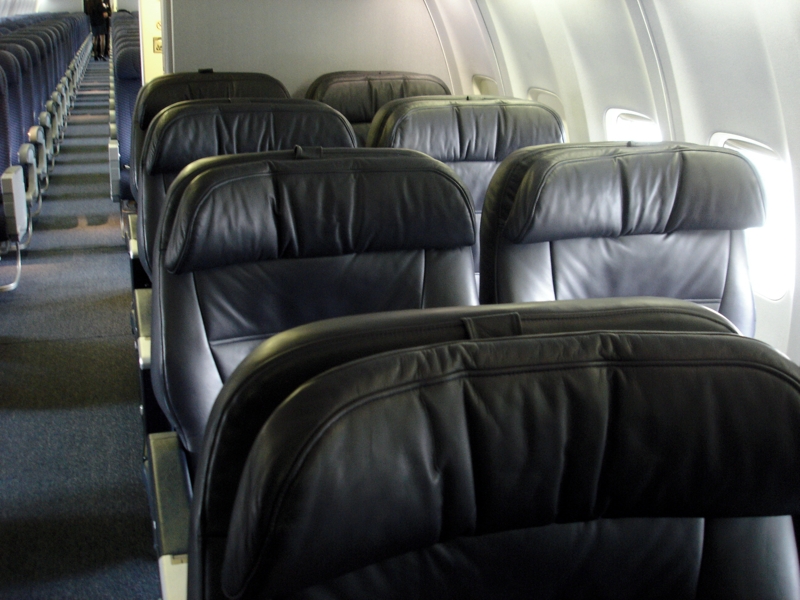 But the real challenge will come in the form of merging the airlines' frequent flyer programs and in particular elite tiers. Continental has three published elite tiers, Silver (25,000 miles/year), Gold (50,000 miles/year), and Platinum (75,000 miles/year), while United's tiers are Premier (25,000 miles/year), Premier Executive (50,000 miles/year), and 1K (100,000 miles/year).
The first logical question, based on that, is what they will do about their top tier. There's a 25,000 mile/year difference between top tier status at the two airlines, so which model will they adopt? Or will they adopt both tiers, and have four tiers? Or maybe they will mix it up and have the 75,000 mile/year tier, and then add a tier at 125,000 miles/year, much like Delta did when they merged programs with Northwest? As you can see, there are lots of questions and not very many answers yet.
But that's only one of the many questions being asked. Another challenge, in which I have a pretty big stake, is what they will do with their "million miler" program. After a million flown miles, United offers Premier Executive status (middle tier) for life, while Continental offers Silver status (lowest tier) for life, for the member and a companion. Certainly it'll be tough to manage customer expectations in this case, as you can't downgrade an existing lifetime Premier Executive to a lower tier, and you also can't take away status from a spouse or friend. My prediction is that they'll grandfather in the current million milers with their benefits, but then adopt Continental's system. But that's just rampant speculation on my part.
In a way I'm scared, since I have all my eggs in the United basket. I'm coming up on million miler status, and I'd hate to lose out on benefits by only a few months. Along the same lines, I'm looking forward to the added route network Continental brings, as the two route networks complement each other nicely. And in the interim, I'll start to enjoy upgrades on Continental, while Continental elites will enjoy upgrades on United and Economy Plus seating. What the new elite program will look like is anyone's guess.
And we're still not even scratching the surface of the challenges the new airline faces. What will happen to Economy Plus? Will they eliminate it, or will Continental adopt it? I'm guessing they'll adopt it, because United has not only generated an incredible amount of loyalty because of the product, but has apparently made some substantial revenue from upsells as well. Also, what about their international products? United offers three cabins of service on all longhaul international flights, while Continental only has coach and business class (and not first class). I'm guessing they'll go with a mixed fleet, and keep first class on the planes that have it as of now, deploying it on the more lucrative routes.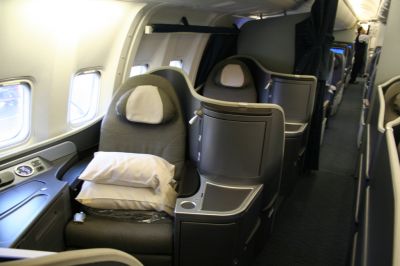 The last thing worth mentioning is that as customers, we don't have to take changes in stride. If the new mileage program doesn't look good, there are any of a (continuously decreasing) number of airlines that will match your elite status. And the opposite is also true. If the new benefits are great, Continental currently has a "status match" program in place, through which they will match your equivalent tier status, should you want to consider switching some business to the new United.
If you're not strongly tied to any frequent flyer program currently, you may be wondering whether you should join United or Continental's, or whether another frequent flier program is likely to make more sense. Stay tuned–I'll be discussing this topic next week.
If you enjoyed this, please follow TravelSort on Twitter, like us on Facebook or become a Member to be alerted to new posts.