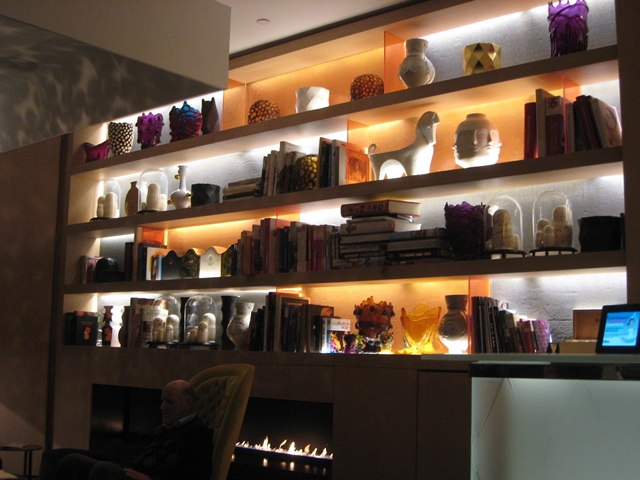 This W St. Petersburg hotel review is part of a trip report including First Class and Business Class to Moscow on Lufthansa, with reviews of luxury hotels and dining in Moscow and St. Petersburg, Russia.
For the prior posts, see:
Lufthansa First Class Award Booked 15 days in Advance
Lufthansa New First Class Review
Review: Lufthansa First Class Lounge in Munich
3-Year Russian Visa Application Requirements and Tips
Radisson Royal Moscow Hotel Review
8 Things to Eat in Moscow, Russia
Les Menus par Pierre Gagnaire at Lotte Moscow, Restaurant Review
Getting Around Moscow by Metro: Top 10 Tips
Sapsan Train Moscow to St. Petersburg Review and Booking Tips
The W St. Petersburg opened just last year, in 2011, and since many SPG members visiting Russia will want to stay here, I thought I'd review it. I booked my rate with Cash & Points, using 4800 Starpoints and $90, but note that Cash & Points rates are NOT available from mid-May through end of September, which are peak dates for St. Petersburg.
I arrived on the Sapsan from Moscow, and while it's possible to pre-book a taxi on board the Sapsan (at higher rates than you could negotiate in St. Petersburg) I opted to not take a taxi at all, and simply use the Metro since I was traveling light. After getting on Metro Line 1 at Ploschad Voasstania, you go two stops to Pushkinskaya and transfer to Line 5 (Zvenigorodskaya) and go 2 stops to Admiralteyskaya, then walk from their to the hotel, about 7 minutes. Note that the escalators are *very* long in St. Petersburg, due to the marshy area it was built in, but as with Moscow, St. Petersburg has some of the most beautiful subway stations in the world.
The W St. Petersburg is in a prime location if you want to see some of the traditional highlights of this former Russian capital. Just around the corner (and visibile from some rooms on high floors and from the Mixup Bar, is St. Issacs Cathedral, and the State Hermitage, the largest art museum in the world, is only a 5 minute walk away, as is the western end of Nevsky Prospect, St. Petersburg main street.
I was very glad as I turned right onto Voznesensky Propect that I was walking and not in a taxi, as the street was one massive traffic jam. Many Russian streets in both Moscow and St. Petersburg are fairly narrow, and both cities are choked by the traffic that now courses through them, since in Soviet times many people did not have cars.
I entered the sleek lobby, where the living room is on your left, and proceeded to reception, which is just across from the elevators. The staff were young and friendly, and practically gushed when I said I was from New York. They checked me in, proactively asked me what I'd like as my SPG Gold amenity (I chose complimentary Internet access) and then one of the bellman led me to my room. Here's the entry hallway: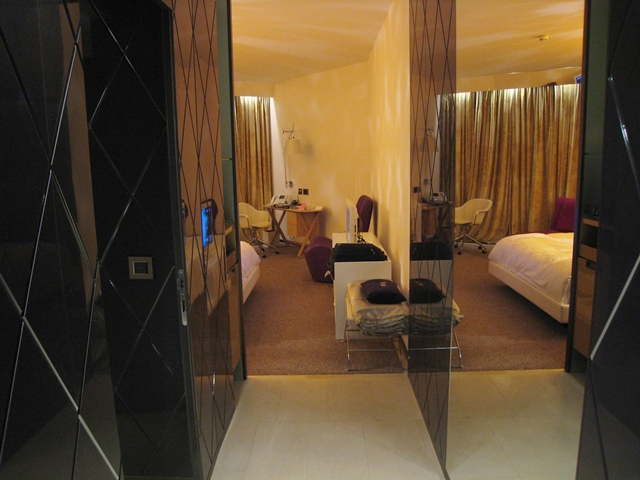 It was a Wonderful Room facing the internal courtyard, and I was worried that it would be incredibly small, as some reviews had described enty-level rooms as being, but to the contrary, I found it plenty spacious enough, even if I'd been traveling with my husband, although this trip I was solo. The King W bed does take center stage, but appropriately so, since it's very comfortable: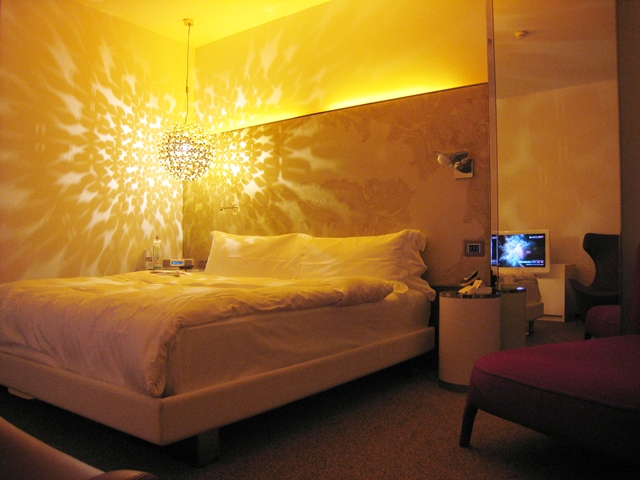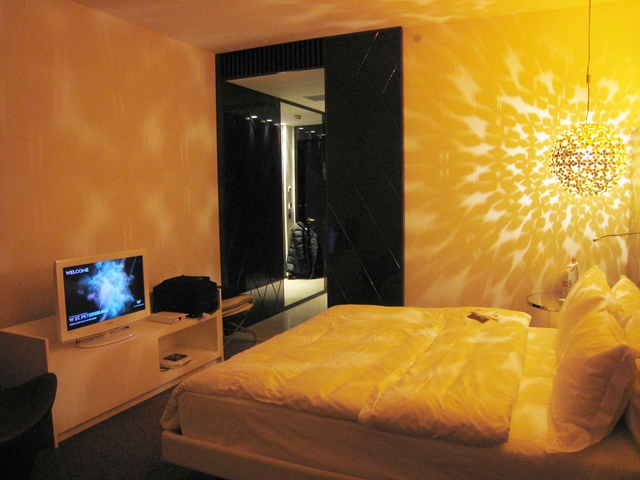 The decorative lamp seems to be a favorite of Russian hotels, since I saw similar types of lamps at the Lotte hotel's Mandara Spa as well.
The bathroom features a huge rain shower–great for adults, although not so good if you're traveling with young kids, who tend to prefer baths. Shampoo, conditioner and bath gel were all from Bliss Spa: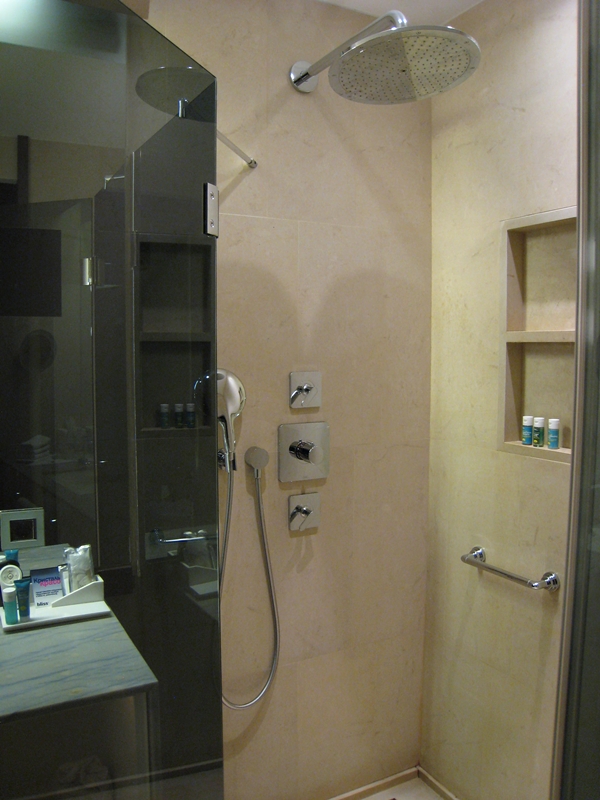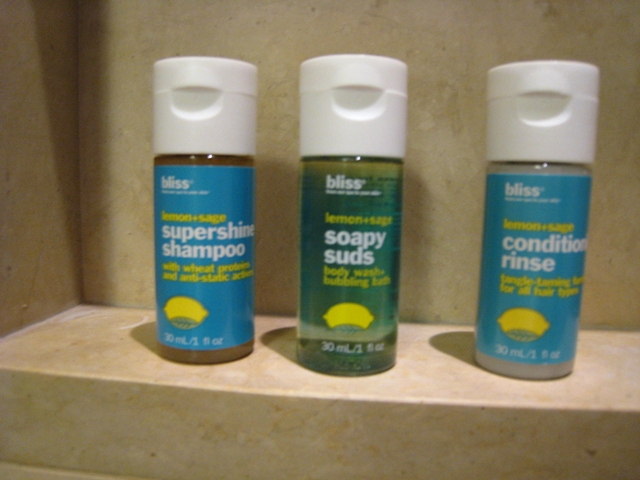 The bathroom offered a TV built into the mirror (see upper right in the photo below) and Bliss products, including soap and body butter moisturizer on the counter and shampoo, etc. in the shower. Unlike for some folks, Bliss isn't one of my favorite bath products, but the body moisturizer did come in handy as it's so dry in Russia in winter: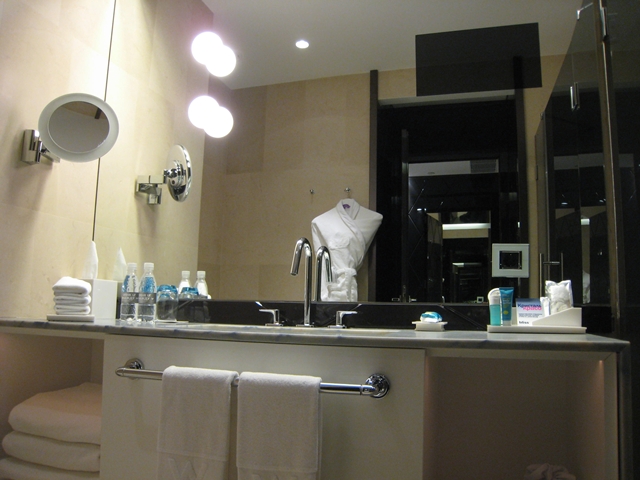 There were also a couple of plush bathrobes, with slippers tucked in the pocket: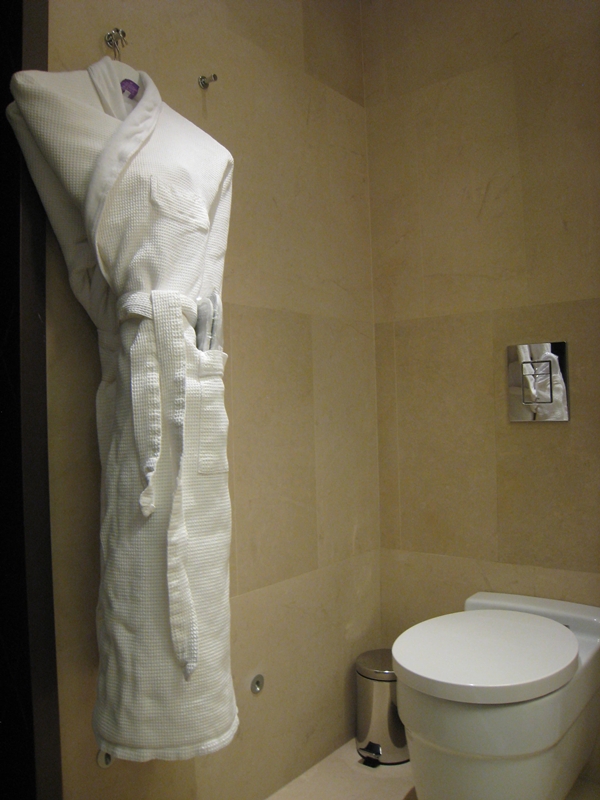 There was a nice SPG welcome amenity of little almond and chocolate cakes and a personalized welcome note from Gaia Khachikyan, the SPG Insider. There was also extra bottled water as an SPG amenity, which I appreciated, since you should not drink tap water in Russia.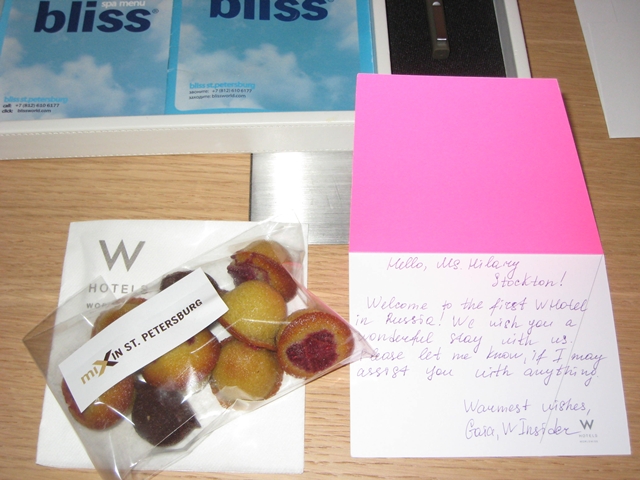 I also appreciated the complimentary in-room Nespresso machine and coffee pods–perfect to go with the rich little welcome cakes: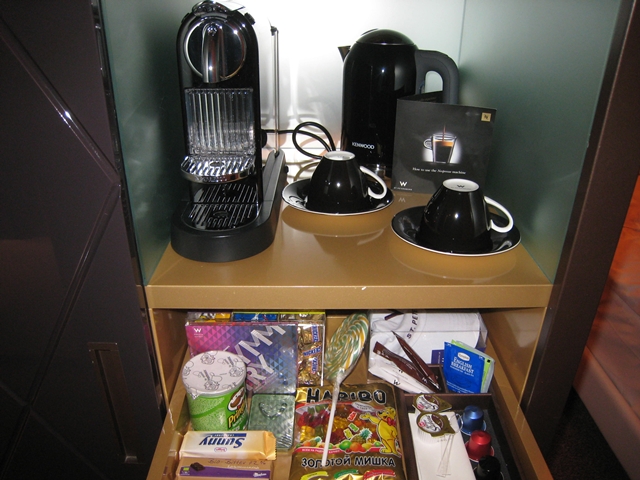 I had dinner at Mix, and will post a separate review of it soon. While I didn't spend time in it, the MiXup Bar has a nice view of St. Issacs Cathedral from its top floor location: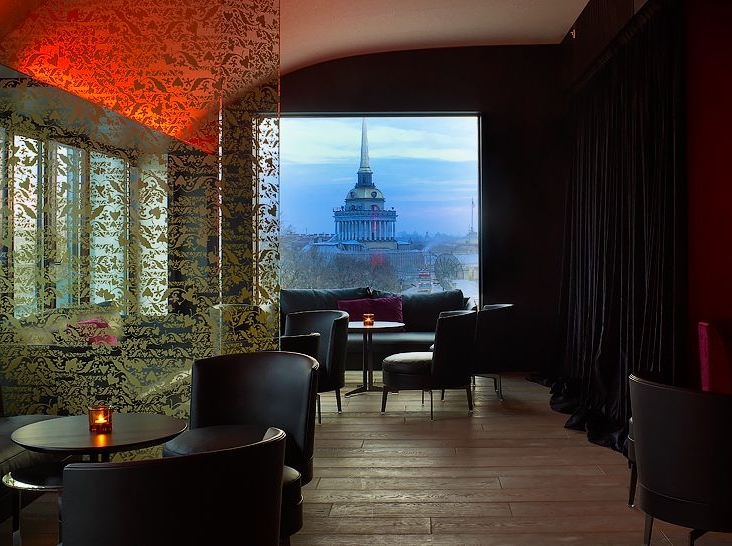 The following day I requested a late checkout (SPG Gold members are guaranteed a 4pm late checkout) and also asked if I could use the shower at WET, since I had a night train back to Moscow. The front desk associate was very obliging, and waived the usual fee, thanks to SPG status. WET is nice enough, but the pool is quite small: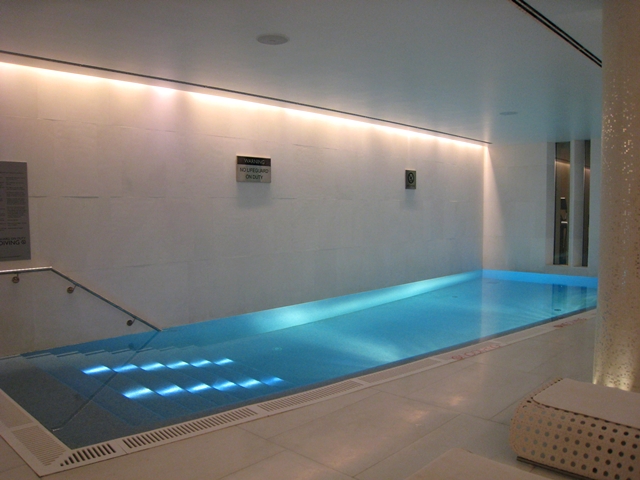 And the jacuzzi, at least when I tried it, was just barely warm. In all three hotels in Russia, the jacuzzi wasn't hot, so maybe it's a Russian thing. The sauna, on the other hand, was plenty hot!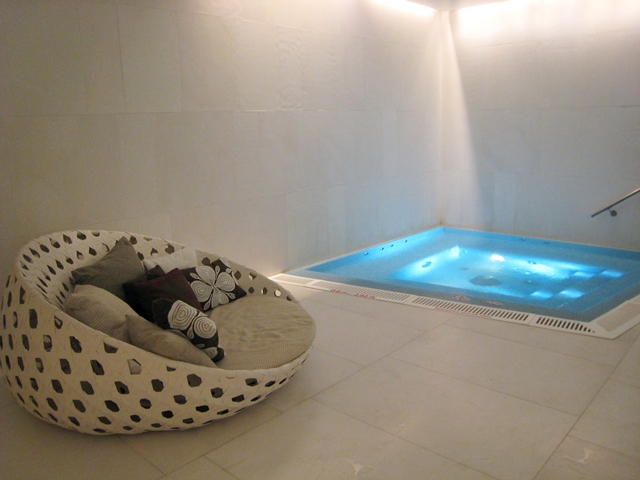 The Verdict: I enjoyed my stay more than I expected to, perhaps because this is a new W, so everything is still very fresh looking, and associates are friendly. It wouldn't be my first choice for a family stay, although at least the Wonderful Room I was in would accommodate two adults and a child, but it's perfect for business travel and couples. Don't expect the kind of luxury you'll be able to get in a few months' time at the Four Seasons St. Petersburg Lion Palace, which is opening right across the street, but it's hard to go wrong for 4800 SPG points and $90 + tax per night, keeping in mind that this isn't available during peak season. Don't forget that when you pay the cash part of your bill, don't use your AMEX SPG card unless you're willing to pay foreign transaction fees; use your Sapphire Preferred for 2.14X points, or your Ink Bold or Ink Plus for 2X points, with no foreign transaction fees.
If you've been to the W St. Petersburg, what was your impression?
Related Posts
Top 5-Star Luxury Hotels in St. Petersburg
A Romantic Trip to St. Petersburg, Venice of the North
W New York Downtown Hotel Review
St. Petersburg, Russia with Kids
Sapsan Train Moscow to St. Petersburg Review and Booking Tips
Check out and apply for the Best Travel Credit Cards.
If you enjoyed this, please follow TravelSort on Twitter or like us on Facebook to be alerted to new posts.
Become a Member to find your perfect luxury or boutique hotel at up to 50% off: TravelSort Hotels