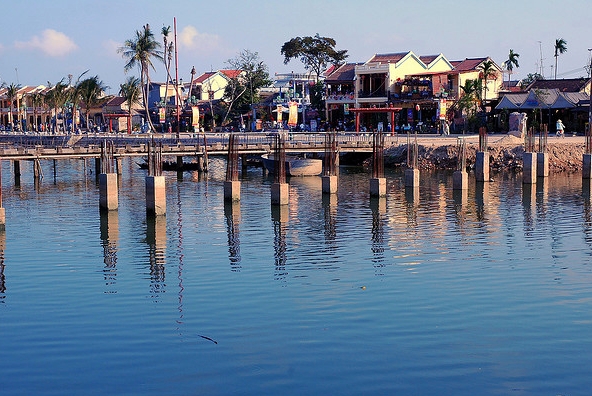 Why Go

Hoi An is a charming Vietnamese town of beautifully quaint streets, interesting historical sites, and intimate restaurants full of delectable local dishes. You can even take a fun market tour and learn to cook traditional Vietnamese specialties yourself from several of the best local restaurants and cooking schools.
Located along the Thu Bon River, Hoi An has been an important Asian port city for hundreds of years. In addition to Hoi An's proximity to the Thu Bon, its convenient location in central Vietnam helped the city flourish as the country's most important trading post from the 16th to the 18th centuries. The growing wealth of this town, as well as its convenient location, caught the attention of foreign traders, especially from China and Japan. Many of these foreigners settled in Hoi An and established lucrative trading businesses in this port city. Accordingly, Hoi An is full of Chinese and Japanese influences that can still be seen today during a stroll through this beautiful town, including many traditional houses and the Japanese Covered Bridge.
In addition to food and strolling the town, another big attraction in Hoi An is definitely the shopping. This small town is the top shopping destination in Vietnam and probably one of the best places in the entire world to find fashionable clothes for cheap prices. Hoi An, located in Central Vietnam, is home to dozens of fabric stores whose owners will make you a custom-fitted wardrobe in less than a day and for inexplicably low prices. Thus, a 2-3 day stop in Hoi An is a must on any trip to Southeast Asia, but just be sure to leave a little extra room in your luggage so you can take all these new goodies home.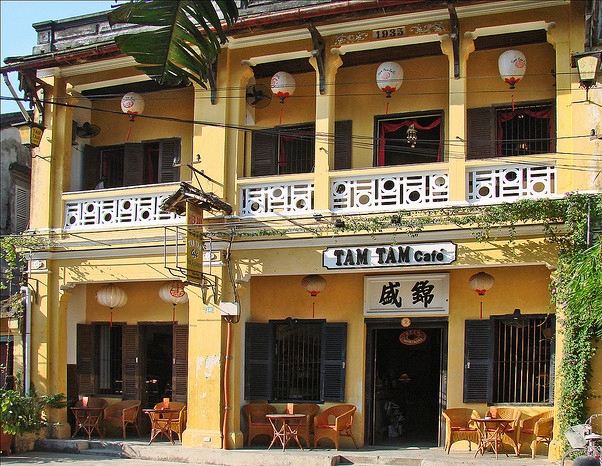 Inside Tips
Hoi An does not have its own train station or airport, but you can still easily get to this historic city through Danang. Danang has both a train station and an airport and is located thirty minutes from Hoi An. A taxi between Danang and Hoi An will cost about $15 USD. A number of hotel vans leave Hoi An throughout the day and your hotel clerk can reserve a seat for you on one of these for $5 USD.
The weather can be brutally hot and humid in Hoi An during the summer, with a high of 91. The daily high in the winter is usually around 68 degrees, while the average low during this time is about 20 degrees. Additionally, you should be aware that the town's proximity to a river means that it is highly susceptible to flooding during the rainy season of October-November.
Since Hoi An is a very walkable city and motorized transport is restricted in some historic areas, be sure to bring comfortable shoes. However, the old city can also get a bit dusty, as well as muddy around the river, and so be sure to leave any of your priceless attire at home. There are also a few beaches nearby and so you may want to pack a swimsuit if visiting during the warmer months of the year.
If you plan on doing some serious shopping while in Hoi An, the most important thing you can bring is cash. All the fabric stores accept debit and credit cards, but they will charge an additional 3% to use these convenient forms of payment (in addition to the extra international fees your bank or credit card company already charges.) Thus, you can save tons of money if you pay in Vietnamese Dong or American dollars.
Also, if you plan to do some shopping, be sure to leave extra room in your suitcase or you can even buy a new bag at one of the cheap stores in town. It can be a bit expensive to mail your new fashion purchases home and you may have to wait a few months to receive these beautiful goods. Airmailing a handful of suits will take 2-3 weeks and it will easily cost more than $100. Shipping these same clothes will cost about $60, but you'll have to wait 2-3 months for your new purchases to arrive. Thus, packing your new clothes in your own bags will save you considerable money, time, and hassle.
The best way to get around Hoi An is by putting your own feet to the pavement and walking around this charming old town. Hoi An is incredibly small and you can get from one side to the other in about fifteen minutes. Most of the hotels are located about five to ten minutes from the busy areas around Le Loi Street.
Vietnam is a very safe country to visit and even petty theft is incredibly rare in the major Vietnamese cities. Thus, there is absolutely no problem with crime in the quaint little town of Hoi An. All the same, however, you should try to travel in groups and stick to well-lit areas at night.
Compared to some of the bustling Vietnamese cities, the nightlife in Hoi An is a bit dead and the streets can be deserted in the evenings. However, there is always some activity along Le Loi Street.
Unfortunately, as in Hanoi or Ho Chi Minh City, male travelers should be aware that they will likely encounter motorbike drivers offering drugs and prostitutes. However, they will leave you alone after a firm "no" and a wave of the hand. You can also find a number of pharmacies along Le Loi Street to buy any necessary medicines or supplies.
Where to stay
Hoi An is such a small town that all of the main attractions are always within a 5-10 minute walk of any hotel in town. Although most of the top stores, restaurants, and landmarks are located along Le Loi Street, there are very few hotels in this area. In fact, most of the hotels are clustered in the eastern and western parts of the city, along Pham Thai and Nhi Trung streets, respectively. The most popular expensive option in town is the new Life Resort Hoi An, where a double room costs about $160 a night.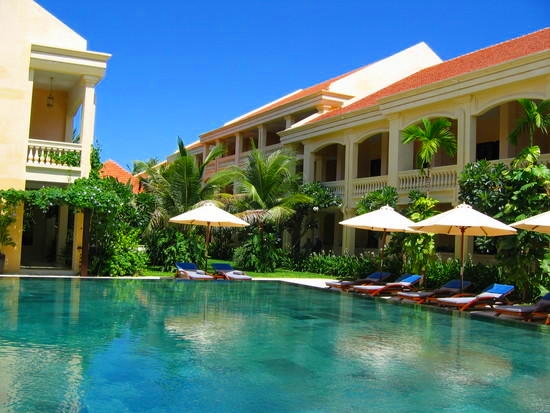 Moderate options, such as the Ha An Hotel, will set you back $60 a night.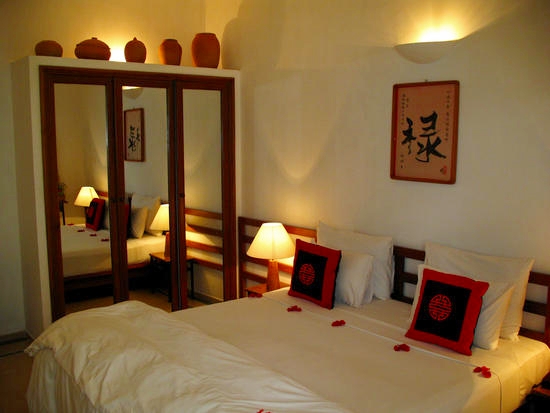 For cost-conscious travelers, without question, Phuoc An Hotel is an absolute gem. Tucked away in a narrow side street, this is a budget hotel ($30/night) that offers mid-range value. You're only a few blocks away from the many wonderful sites in this town and the breakfast is free. Meanwhile, there are a number of hostels in town where a private room will only cost about $20 a night. There are also some expensive resorts just outside of town, where the average room will cost about $150 a night, but you will need to find transport to Hoi An.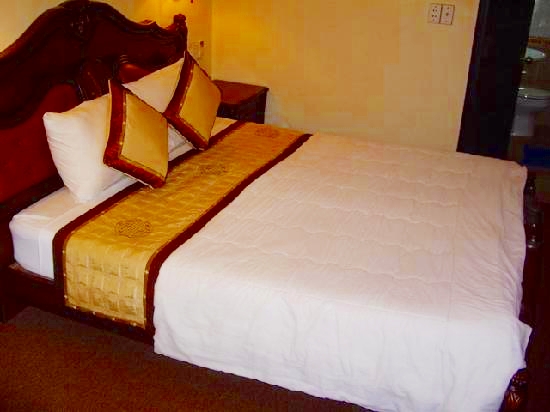 What to eat
Hoi An is famous for its many culinary wonders. The restaurants in town serve the usual Vietnamese fare, but also many local dishes that are unique to Hoi An. These include large won tons and cao lau, which is a tasty dish of rice noodles, sautéed vegetables, and croutons. You'll find dozens of restaurants crowded along Le Loi and the surrounding streets and a quick stroll through Hoi An will provide you with many incredible dining options. There are also many charming little eateries along the river and you'll have plenty of hostesses trying to persuade you to come inside as you walk down Bach Dang Street.
One of the "can't miss" restaurants in town is Brother's Café, where you'll find both amazing food and a beautiful setting. This is one of the most expensive restaurants in town, but you can still eat a feast for only $15 USD.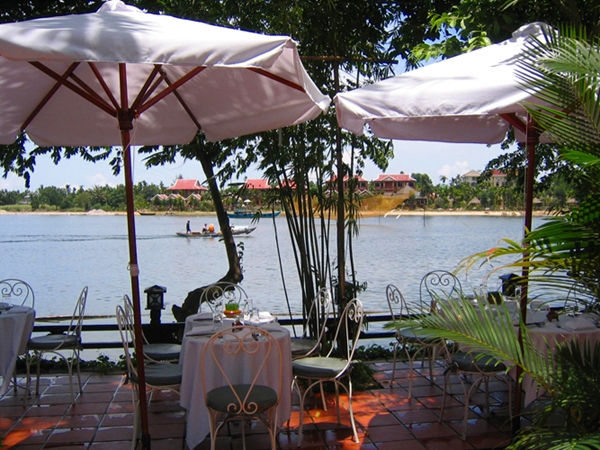 Other popular options, with even cheaper prices, are the Tam-Tam Café and the MangoRooms. For a fun, lively, and cheap experience, you should check out the row of tables near the local market on Bach Dang Street. Here you will find about twenty-five lengthy tables set up and each one is owned by a different family serving wonderful Hoi An dishes. The prices are dirt-cheap and with the constant barking of orders and clanging of pots, it is quite a lively atmosphere that shouldn't be missed.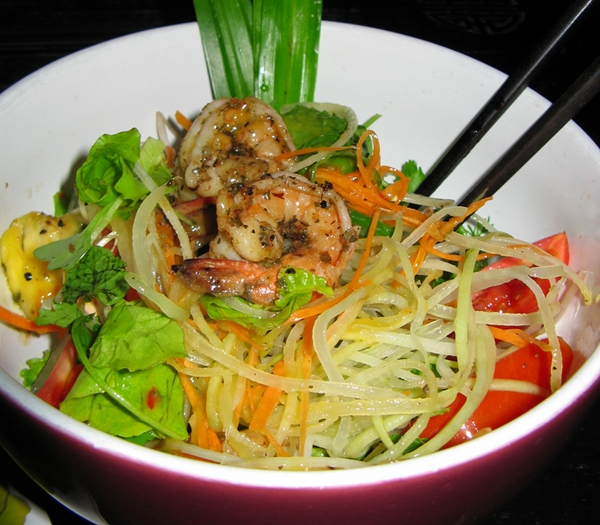 What to do
The main attraction in Hoi An is a stroll through the town's charming and winding streets. Hoi An is full of beautiful old houses, stores, and restaurants, many of which are decorated with brilliant colors and ornate details. If possible, try to schedule a trip to Hoi An during a full moon and you'll find beautiful lanterns covering the entire town.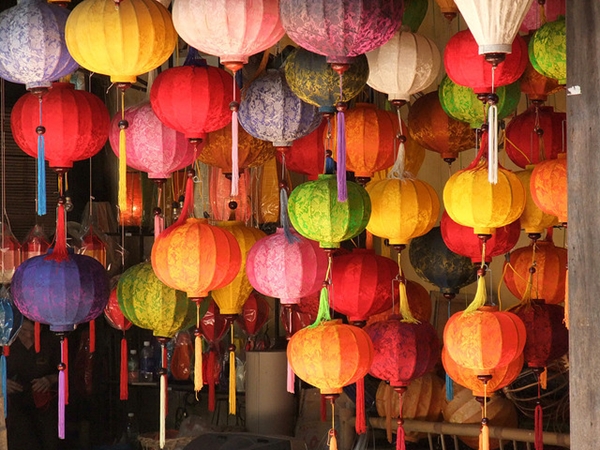 The other main attractions in town are all the fabric stores in the heart of Hoi An. You can walk inside, pick out some fabrics and styles you like, get measured, and the next day or even within a few hours, you'll have some new custom-made clothes waiting for you. Although all these stores will offer much lower prices than you'll find in the West, there are even cheaper options in the local markets along Bach Dang Street. For example, a beautiful new suit may cost around $100 in one of the nicer fabric stores, but the same suit will only set you back about $70 if you go to the market.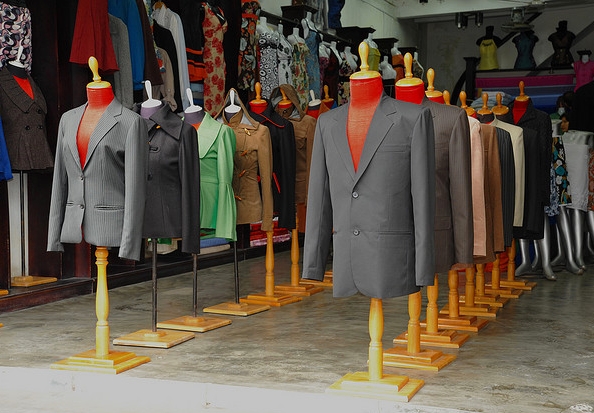 Don't forget to also browse the colorful food market, full of fresh fruits, vegetables and fragrant Vietnamese herbs such as lemongrass, Vietnamese basil, mint, and chilis. If you take a cooking class, many of these include a trip to the market as well.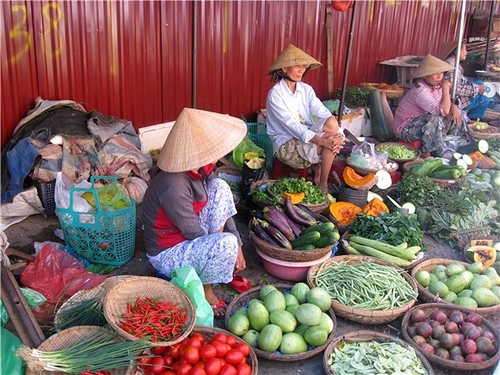 There are also a number of fascinating historical sites in Hoi An that are certainly worth a visit. These include a number of historical houses, where some of the Vietnamese elite lived during the past few hundred years. These houses are beautifully decorated and full of interesting artwork and religious shrines. The most popular of these historical houses is the Tran Family Home.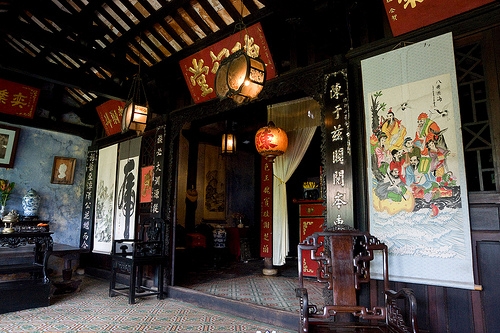 Other "must-see" sites in Hoi An are the Cantonese and Fukien Assembly Halls and the charming Japanese Covered Bridge.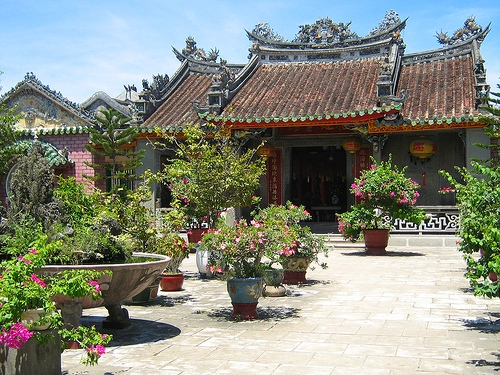 Although Hoi An is a small town, there are a number of interesting museums that certainly warrant a quick visit. Even better, all of these museums are free. These include the Museum of History and Culture and the Sa Huynh Culture Museum. You can easily get a good taste of Vietnamese history and culture from just spending a few minutes in either of these museums. However, the best museum in Hoi An is definitely the Museum of Trade Ceramics (80 Tran Phu St.). This museum wonderfully explains Hoi An's growth from a small river town to a bustling trade center. Again, this museum is small so it won't take up too much of your time, and it costs absolutely nothing.
If you enjoy Vietnamese cuisine and are interested in learning how to prepare it yourself, a cooking class is a fun half day activity. One good option is Red Bridge Restaurant and Cooking School, which offers classes that include a guided tour of Hoi An's colorful central market, a boat trip on the Hoi An River, cooking class, and lunch. Other possibilities are cooking classes from some of the restaurants mentioned above, such as Brother's Cafe and Tam Tam Cafe.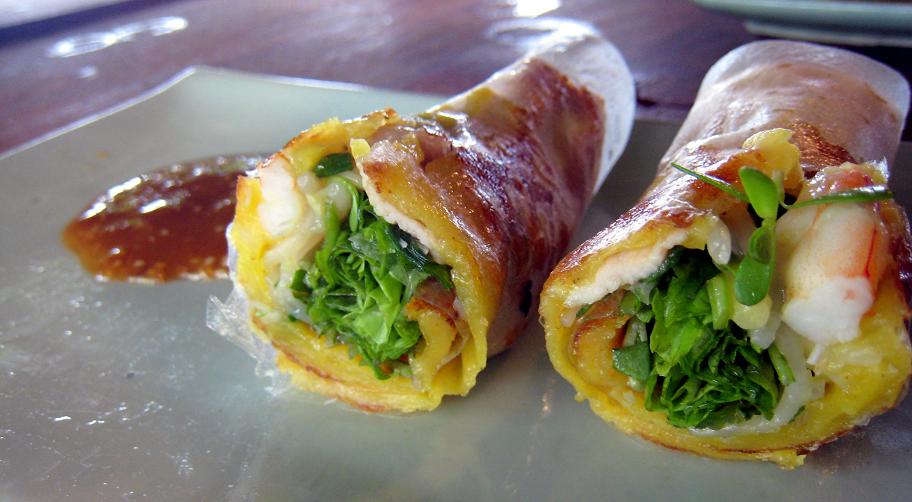 Related Posts
Sofitel Legend Metropole Hanoi Review
Getting to Know Hanoi, Vietnam's Capital City
20 Best Cities in the World for Foodies
Need Award Booking Help? Our fee is as low as $75 per ticket if you book your hotel through us.
If you enjoyed this, join 200,000+ readers: please follow TravelSort on Twitter or like us on Facebook to be alerted to new posts.
Become a TravelSort Client and Book Sofitel Legend Metropole Hanoi with Virtuoso Perks!
Photos: Andrew McCormick, etoile, dalbera, Life Resort, Ha An Hotel, Phuoc An Hotel, midorisyu, emilio labrador