This post and photos of Vancouver Aquarium in Stanley Park is part of a Vancouver and Seattle trip report including Cathay Pacific First Class to Vancouver, plus reviews of luxury hotels, food, and family friendly things to do in Vancouver and Seattle. Prior posts include:
Cathay Pacific First Class NYC to Vancouver
Four Seasons Vancouver Hotel Review
Bishop's Vancouver Restaurant Review
Stanley Park Miniature Train: Vancouver with Kids
YEW Vancouver Restaurant Review
Four Seasons Seattle Hotel Review
Chihuly Garden and Glass: Must-See in Seattle
Toulouse Petit Seattle Restaurant Review
Theo Chocolate Factory Tour in Seattle, Washington
Usually I avoid aquariums and zoos–I often find them too sad, with not enough space for the animals, plus they tend to be overcrowded with human visitors as well. But after enjoying the Stanley Park Miniature Train Ride and playing catch on the grassy lawns in Stanley Park, we came across a sign for the Vancouver Aquarium promoting its shark and rays exhibit. It was a bit scary but also intriguing to the munchkin: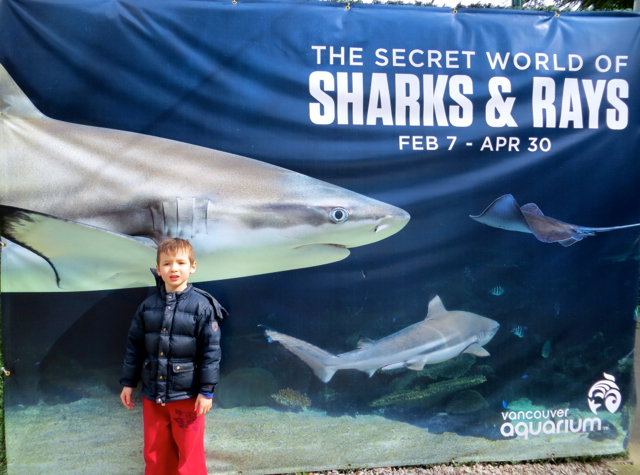 The entrance fee, at nearly $40 for one adult and one child, was a bit more than I expected, but at the same time it was reassuring since a large aquarium certainly isn't cheap to maintain. When we arrived at about 2:30pm there was was no line to buy tickets, and a very short line to enter. There was the usual photo taken to be put against a wild marine life backdrop which you could buy if you wanted to later, but of course no obligation.
We entered, and the very first exhibit that grabbed the munchkin's attention was the jellyfish, beautifully illuminated: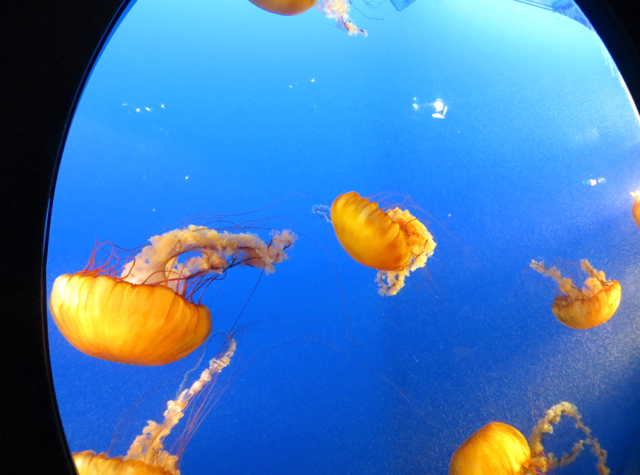 We then made our way to the shark and ray exhibit. On the way, we passed some gorgeous aquariums of tropical fish. Since the munchkin hasn't learned how to snorkel yet, it was great to show him what was in store: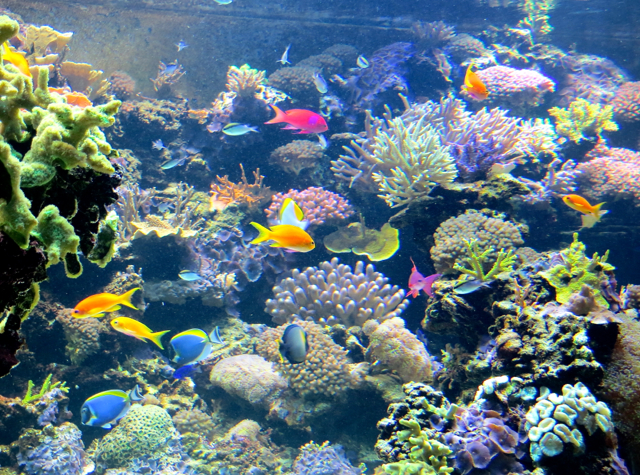 Initially we tried to listen in to the presentation on sharks and rays, given periodically throughout the day with a presenter and a scuba diver inside the tank. It was so crowded however, that we gave up on it for the presentation itself, although it was engaging and as interactive as it can be when there's a crowd of 100+ kids and adults. Instead, we came back later when it was possible for the munchkin to get close to the tank and see the sharks and rays: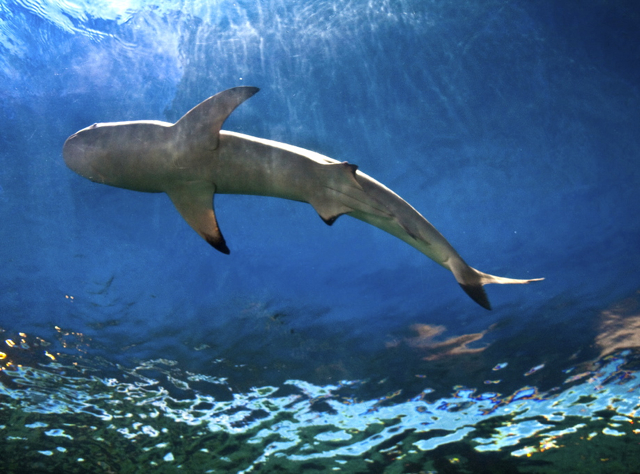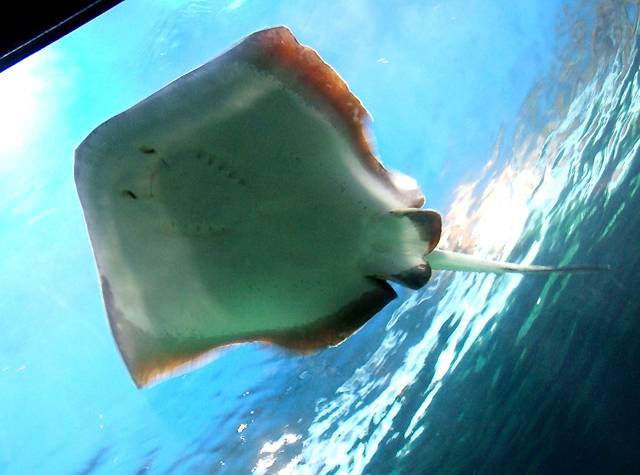 There was a neat kid-size space by other tank that munchkin loved sitting in, just gazing at the fish and even a turtle that swam by: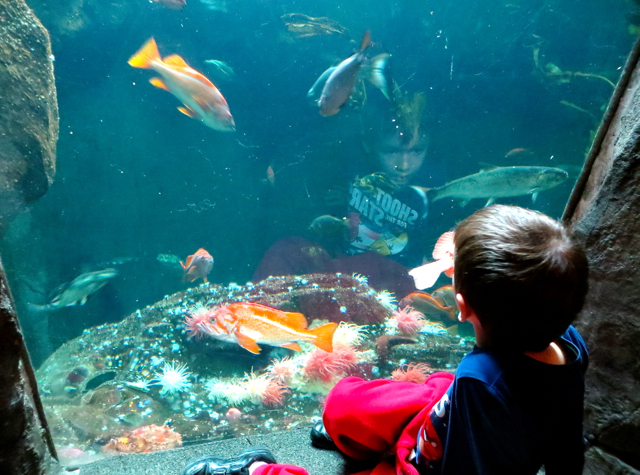 And since our visit coincided with a dolphin show, we were treated to that. While I've seen similar such shows before at Sea Life Park in Hawaii, this one was more informative. The Vancouver Aquarium, which opened in 1956 (but was significantly expanded 1967) has been instrumental in marine animal research and conservation, and its Marine Mammal Rescue program helps about 100 marine mammals a year.
Visitors were lined up around the dolphin show pool well beforethe show, so I'd advise getting there early to assure that your kids will have a good vantage point from which to see the show. We got there after all the best spots were taken, but were lucky that a family allowed the munchkin to stand in front of one of their adults, so he could see.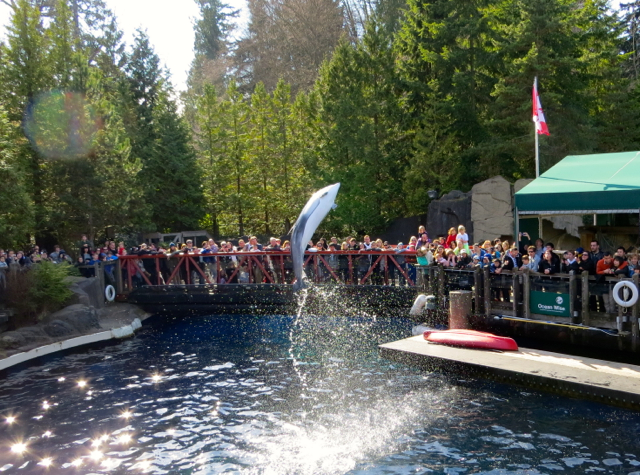 Before we had to leave we also got to see a group of sociable penguins: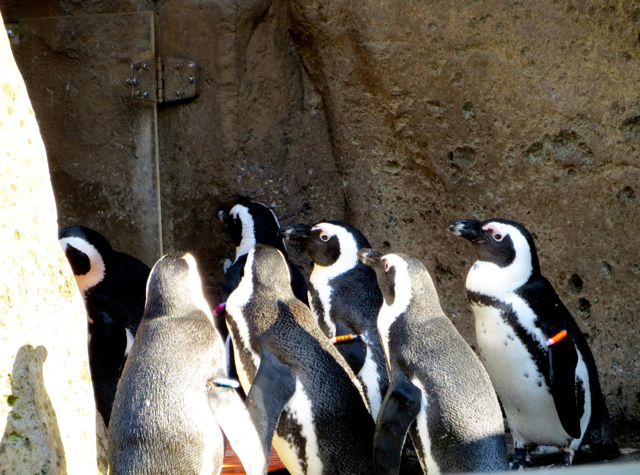 And most memorably, we got some glimpses of the magnificent beluga whales. We didn't have time to stay for the show, but still felt fortunate to be able to view these beautiful and gregarious creatures. Apparently some have even been able to mimic the tone and pattern of human speech.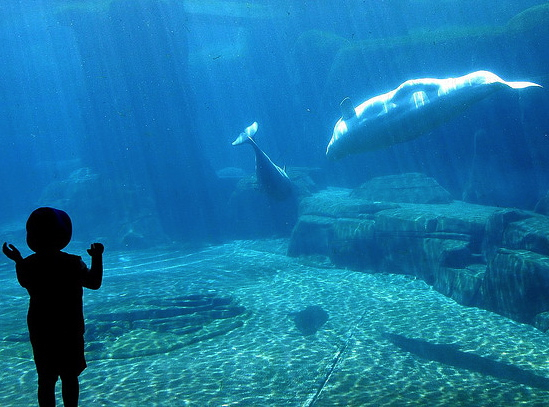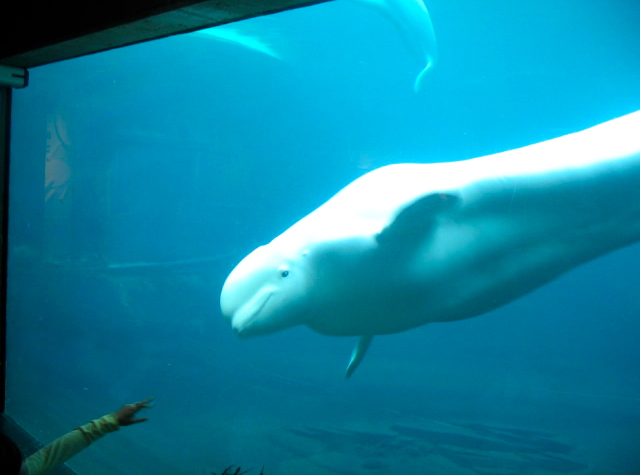 The Verdict: The Vancouver Aquarium is well worth a visit if anyone in your family enjoys marine life. Yes, it's pretty crowded, but there are enough exhibits that your kids and you can still get a good look if you avoid the timed presentations. That said, the dolphin show was well worth attending (get there early for a good viewing spot) and the beluga whale presentation seemed as though it would be very worth staying for as well, although we didn't have time for it. Since admission isn't cheap and there's so much to see, plan on spending a a couple hours.
Have you been to the Vancouver Aquarium?
Related Posts
Photo credit: Hilary Stockton, Travis S., debojit_dhar, JoshNV, ubermoogle2006