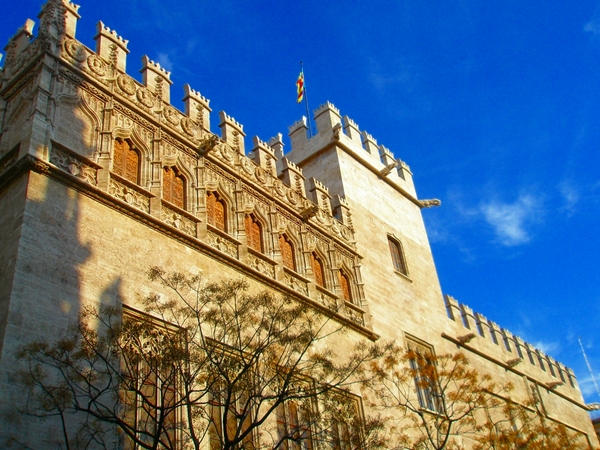 Why Go
Valencia, the third largest city in Spain, has enjoyed a boost in tourism since the inauguration of the impressive museum complex named Ciudad de las Artes y las Ciencias (The City of Arts and Sciences) in 1998. Additionally, during that same decade this former industrial area decided to restore its major landmarks including the medieval towers of the old town (Serrano and Quart). This valiant effort paid has paid off in spades as this cosmopolitan metropolis received the honorable distinction of being the first European city to host the prestigious yacht race, the America's Cup. Historically, Valencia has even managed to get the attention of UNESCO, who has declared the lovely 15th century Lonja de la Seda (Silk Exchange building) a World Heritage site since 1996. A visit here can offer travelers a unique experience in terms of culture and relaxation in a wonderful Mediterranean climate.
Besides to the cultural offerings found at this inviting destination, visitors seeking exceptional gastronomical options will not be disappointed. The world famous saffron rice dish paella originated in Valencia as well as the almond dessert treat turron. Valencian cuisine includes fresh local seafood, assorted meats, and vegetables, creatively combined with regional spices and oils. Food lovers will surely delight in the gourmet options available, perfectly complementing the fascinating landmarks that they will come across.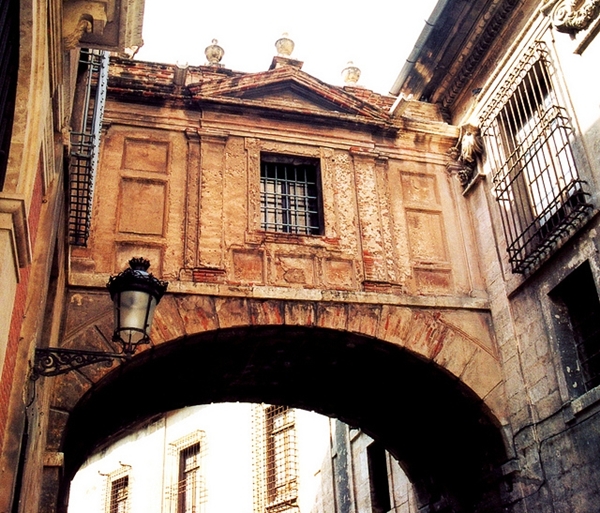 Insider Tips
Valencia offers fairly mild temperatures all year round. This being said, for optimal weather, make plans to visit from March to June.
A great time to come to Valencia would be during the week long "Las Fallas" festival in March. Locals celebrate this whimsical event by parading elaborate floats in the streets, wearing colorful costumes and setting off fireworks.
In Spain, American standard queen and king size beds are usually only available in deluxe rooms or larger accommodations so if this is an issue for you, book ahead for the best price options.
International flights arrive to Valencia Manises Airport. As the airport is only 8km from the city center, the two best ways to travel are by bus (a forty-five minute trip will only cost 0.90 cents) or by taxi, conveniently found right outside the terminal, will get you into town in only 15 minutes at a reasonable cost of 12-15 euros.
The city center features most of the interesting attractions so unless you are visiting to enjoy some "fun in the sun", then it is best to stay in and around this area. This being said, the beach and the fair grounds are only a short distance away by metro.
There is an impressive selection of paellas as well as other local dishes available in Valencia, be adventurous and try as many as you can!
Where to Stay
For an opulent experience in Valencia, book a room at the luxurious 5-star Westin Valencia, located right in the heart of the city. All of the rooms are lavish and tastefully decorated with one even featuring a private terrace jacuzzi. Dine in one of the two excellent gourmet restaurants or enjoy a snack in the impressive Mediterranean gardens. Depending on the time of the year, deluxe rooms at this fabulous hotel offer a starting price of 245 euros per night. For SPG Members, the hotel is Cateogry 4, so just 10,000 points for a free night.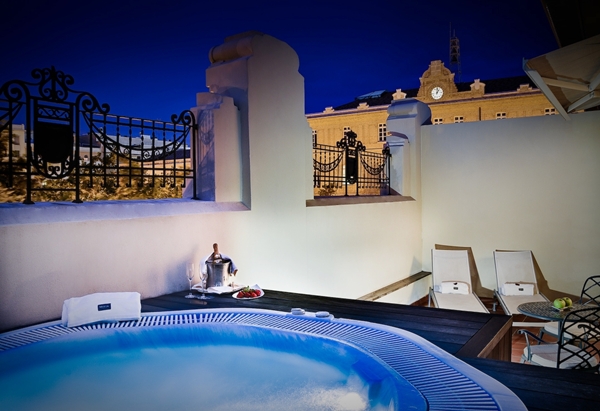 A great choice in terms of location and price is the 4-star Hotel Zenit. Guests at this comfortable hotel enjoy clean, modern rooms and an inviting professional staff. Perhaps the best feature of this place is its convenient proximity to the center, as well as to the main train station and metro lines. One can get to any of the attractions, the beach or to the airport in a matter of minutes. Furthermore, prices per night start at a very reasonable 95 euros per night.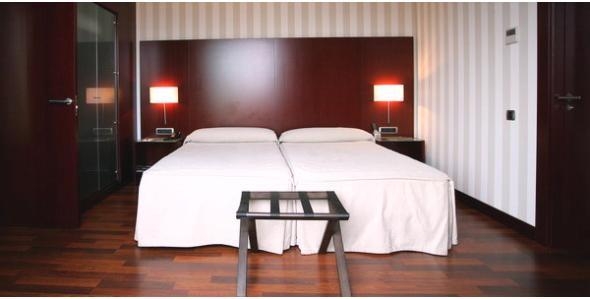 An interesting option for those travelers who are on a budget would be the Rooms Deluxe Hostel, situated close to the Arts and Sciences Complex. Each of the 28 rooms featured in this quirky little hostel is uniquely decorated by local artists. As one can imagine, there are few added frills included in a stay in this type of establishment, but with a fully equipped kitchen and free Wi-Fi at your disposal, one could easily manage it for a few days. Prices per night begin at 75 euros.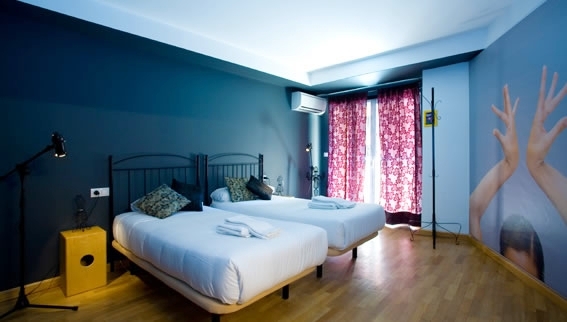 What to Eat
Many people travel to Valencia just to try the amazing paella dishes, and they are seldom disappointed with what they find. Outside of the traditional-style preparations (which can include seafood, meat, or both) there are a number of other varieties to try. Some delectable options include arroz negro (black rice) which is made from squid ink, arroz al forno (rice in the oven) which is baked to perfection with sausages and potatoes, and arroz con costra (rice with a crust) another baked specialty, this time completely covered by an egg "crust". Locals (Valencianos) tend to eat their traditional dishes at home, but many families still like to venture out on Sunday evenings to their favorite paella venues.
A notable place to try some of these delicious regional dishes would be Restaurante La Pepica , a 19th century establishment by the seaside shore that still offers excellent service at reasonable prices. There are a number of restaurants along the shore that are also of good value but this one also boasts the distinction of being a favorite haunt of the famed American writer, Ernest Hemingway! A paella meal for two including appetizers and some wine is approximately 60 euros.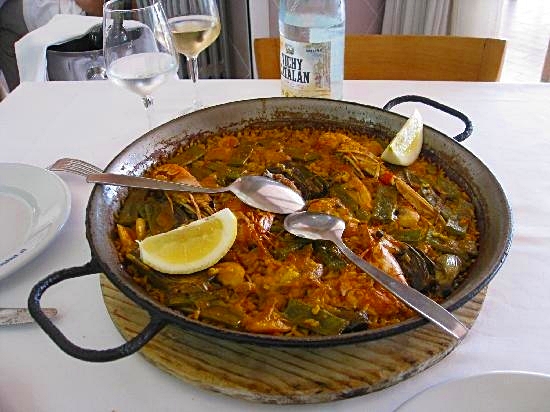 A definite "must" for food lovers, is a visit to historic Mercado Central (central market), a fantastic place to sample some of Valencia's more interesting delicacies. Situated opposite the exquisite La Lonja, this bustling marketplace is one of the oldest operational food markets in Europe, despite the fact that the building that currently houses it was built in the 20th century. What it lacks in history, the market more than makes up for it with its dazzling display of colors and mosaics and even features a stunning dome ceiling with fruit motifs. Spend a few hours browsing through the assortment of fresh fruit, cheeses, meats, desserts and spices available. If you are up for it, most vendors will even give you small samples to try or prepare packages for you to take out and enjoy as a picnic.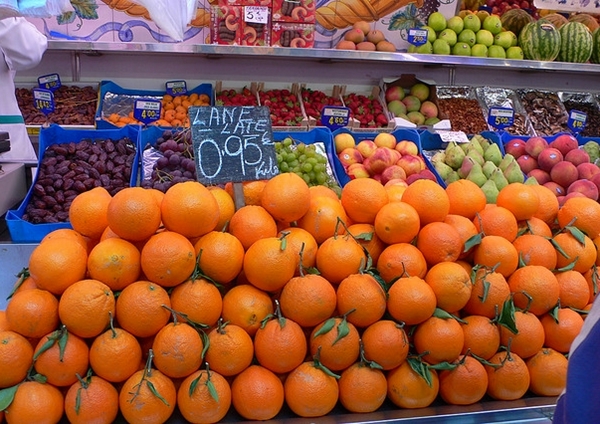 Wine lovers will delight in La Cepa Vieja, a contemporary restaurant featuring inventive Mediterranean cuisine expertly paired with wine. Consumers can enjoy a four course meal with their corresponding wine selections for a reasonably low 50 euros. Apart from their tasty menu selections, try a Spanish wine tasting from over 100 possible choices of select local wines or even a complete wine course on the premises.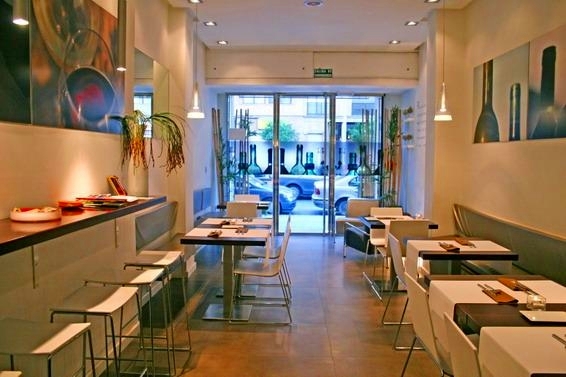 Serious foodies will surely adore the magnificent Ca'Sento restaurant. Led by the talented chef Raul Alexandre, this minimalist establishment of only nine tables offers the best of both worlds; traditional regional dishes as well as creative Mediterranean fusion concoctions. Try the scrumptious arroz a la plancha con sepia (grilled rice with cuttlefish) paired with one of the over 30 cava (Spain's answer to champagne) selections available on the menu. Or if you are willing to go all out, then you must sample the mouth-watering 10 course tasting menu, heavily based on the fresh catch of the day, regional meats, and accompanying seasonal vegetables. This truly unforgettable dining experience is so satisfying that you might not even mind the hefty price; about 350 euros for two guests.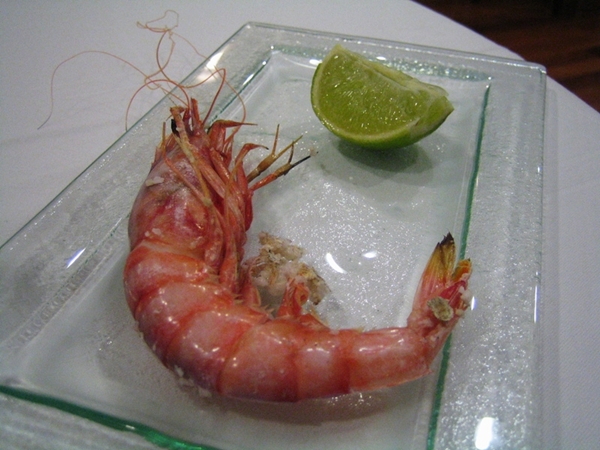 What to See and Do
If you can't get enough of all of the great cuisine that you're tasting, then why not learn to prepare it yourself in order to continue to enjoy it back home? A Taste of Spain is a wonderful culinary based tour company that is run by dedicated and passionate food specialists from all around Spain. In Valencia, you can learn the secrets of preparing paella perfectly as well as the opportunity to try other local specialties such as esgarraet (a salad prepared with peppers and cod). This entertaining hands-on course is held at a private cooking school in the center of town with skillful instructors that studied at the famed Cordon Bleu in Paris. It includes the preparation of a three course meal, a fully detailed recipe folder, and concludes with a sampling of your cooking paired with wine. The price for this elaborate activity is 185 euros per person for a group of six participants, but private classes can be arranged for groups of as little as 2 participants.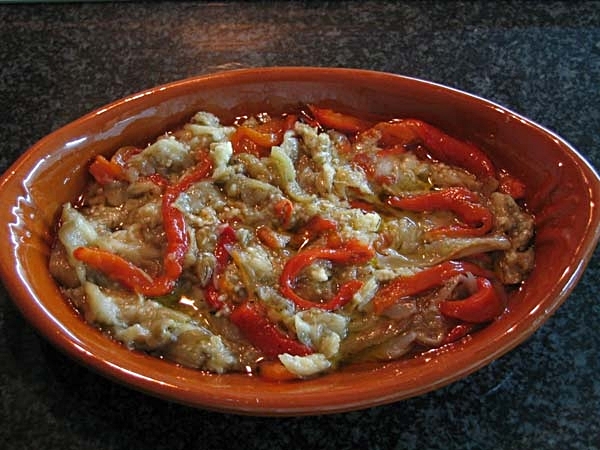 After spending some time in the mercado central, walk across the street and be dazzled by the picture-perfect Lonja de la Seda. This former silk 15th century merchant's meeting hall features breathtaking architecture, quirky twisted columns and a peaceful orange tree-lined garden, absolutely free of charge! If you crave more culture, casually stroll around the medieval old town and visit the 12th century Valencia Cathedral (otherwise known as Iglesia Catedral-Basílica Metropolitana de la Asunción de Nuestra Señora de Valencia) a gothic style church that is said to house the notorious Holy Grail. Take a moment to sit at one of the many little cafés in the area and watch the dramatic display of bats flying by at sunset.

Take a full day to explore the incredible City of Arts and Science Complex, designed by the world-famous architect Santiago Calatrava, which features some astounding displays, museums, parks, architecture, planetarium and even an Imax theatre. Make sure to be there in the evening for it is nothing short of spectacular when it is all lit up. And as the sun goes down and you have had your fill of the cultural touring for the day, Valencia prepares to seduce your culinary palette once more with its remarkable array of gourmet fare.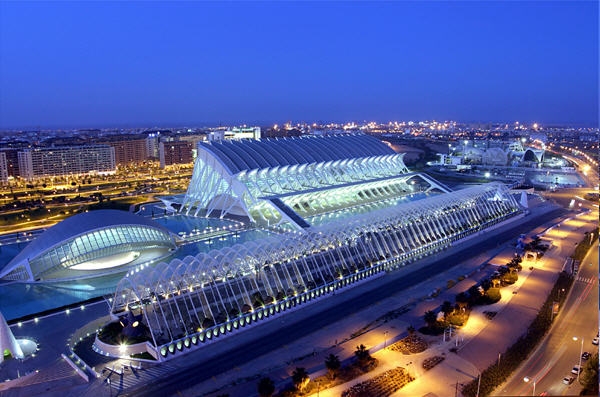 Check out and apply for the Best Travel Credit Cards.
If you enjoyed this, please follow TravelSort on Twitter or like us on Facebook to be alerted to new posts.
Become a Member to find your perfect luxury or boutique hotel at up to 50% off: TravelSort Hotels
Photos: Hanne Orla, Heather Cowper, Peter Gutierrez, Raul Pereyra