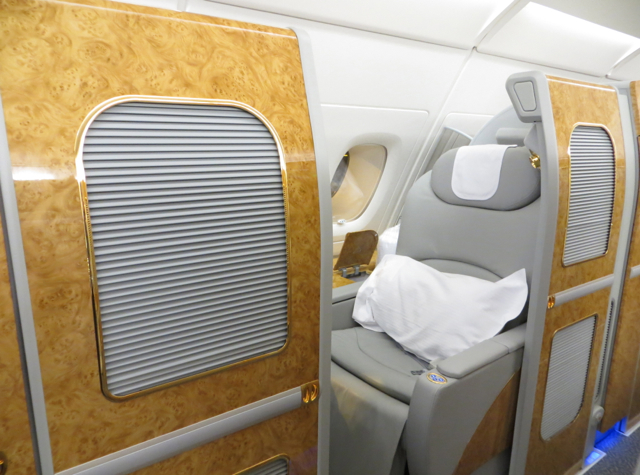 The U.S. Department of Homeland Security is banning laptops and tablets in carry-ons on nonstop flights to the U.S. from the following Middle Eastern airports, including the hubs of Emirates, Etihad, Qatar, Royal Jordanian, Turkish Airlines, and Saudia:
Abu Dhabi
Amman
Cairo
Casablanca
Doha
Dubai
Istanbul
Jeddah
Kuwait City
Riyadh
The
DHS statement
cited intelligence indicating that "
terrorist groups continue to target commercial aviation and are aggressively pursuing innovative methods to undertake their attacks, to include smuggling explosive devices in various consumer items."
Laptops, tablets, e-readers, cameras, portable DVD players, electronic game units larger than a smartphone, travel printers, and all other electronic devices larger than a phone (except for necessary medical devices, after they have been screened) will need to be checked as luggage.
FAQ
When Does the Ban Go Into Effect?
Airlines have 96 hours to comply, after being notified 8am EDT Tuesday March 21. That gives them 4 days, until 8am EDT Saturday March 26, but presumably most airlines will start enforcing the ban earlier than that. So if you're on a flight today or soon from any of the above mentioned 10 airports, assume that your laptop or other electronic device larger than a cell phone will have to be in your checked luggage.
What If I'm Connecting Through Dubai, Abu Dhabi, or Another of the 10 Airports?
If you're connecting through one of those airports, assume you'll need to check your laptop or other large electronic device at your originating airport.
I'm Flying Emirates But Haven't Been Informed That I'll Need to Check My Laptop…
Emirates has only just been informed, and generally emails to passengers are staggered, so you may not have received any communication. You should still assume the ban will be in place if you're flying soon on a flight from Dubai or any of the other 9 airports to the U.S.
Does The New Electronic Device Rules Affect Flights Departing the United States?
No–it only affects select nonstop flights departing the 10 above airports and bound for the U.S.
Why Now? What Has Changed?
Per the Department of Homeland Security: "
The US Government is concerned about terrorists' continuing interest in targeting commercial aviation, including transportation hubs over the past two years, as evidenced by the 2015 airliner downing in Egypt, the 2016 attempted airliner downing in Somalia, and the 2016 armed attacks against airports in Brussels and Istanbul. Evaluated intelligence indicates that terrorist groups continue to target commercial aviation, to include smuggling explosive devices in various consumer items."
So Given the European Attacks, Why Are Only Middle Eastern Airports Targeted for This Ban?
Good question. After all, there are homegrown terrorists now in Europe, the U.S. and other non-Middle Eastern countries.
If the Point of the Ban is to Prevent Laptops Being Used as Bombs, How Does Carrying Them as Checked Baggage Help? And Isn't There an Increased Risk of Fire in the Hold if All These Computers with Lithium Batteries are Checked? Or if the Issue is Using Computers to Hack Systems, Many Cell Phone are Now as Capable as Computers, so Why Are Phone Still Allowed?
Also good questions, and the same issues have been raised by other critics of this ban. Anyone working at the Department of Homeland Security care to answer?
Will this ban affect any of your upcoming or planned travel?
Recommended Posts