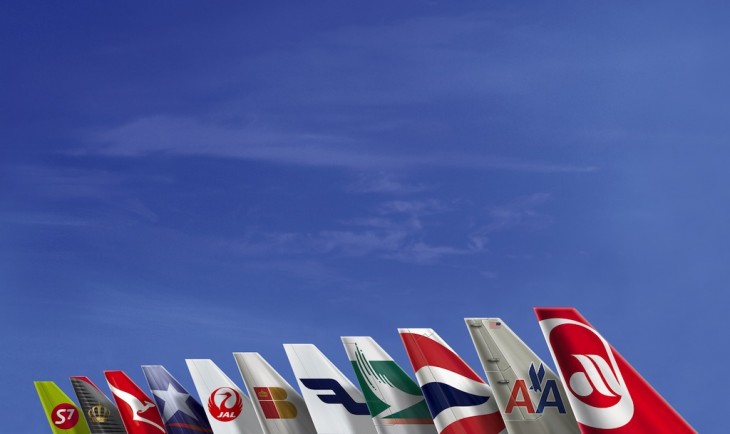 US Airways will "leave Star Alliance and have joined the Oneworld Alliance by the start of 2014, according to Scott Kirby, President of US Airways, who made the announcement as part of the second quarter earnings call.
What does that mean for travelers?
For Star Alliance Awards, US Airways Dividend Miles Must Be Redeemed in 2013
Specifically, you'll need to redeem US Airways Dividend Miles for Star Alliance awards before, of course, US Airways leaves Star Alliance, although we don't yet know the date that will happen. So given current information, scratch any plans of trying to book holiday 2014 travel on a Star Alliance partner using US Airways miles.
No Changes to 2014 Star Alliance Awards Booked with US Airways Miles
Even though you can book Star Alliance awards with US Airways miles until US Airways leaves Star Alliance, don't forget that, should you need to make any changes to the award after US Airways has already left Star Alliance, you won't be able to–your only option will be to cancel and redeposit miles, because US Airways will already be part of Oneworld. So be ready to either fly as ticketed or cancel and redeposit the award.
Paid Travel Must Credit to American or a Oneworld Partner Once US Airways Leaves Star Alliance
We don't yet know the specific date later this year that US Airways will leave the Star Alliance, but once it does, if you have paid travel, you'll only be able to credit the miles to American or a Oneworld partner. You won't, for example, be able to credit to Miles & More or United.
Limited Window for Using US Airways Miles for AAdvantage Award Bookings and Vice Versa
During the United/Continental merger and in other previous mergers there's been a window of time when it was possible to move miles back and forth between the airlines, and book using one airline's award chart and routing rules with the other airline's miles. This "best of both worlds" scenario is likely to be very brief with the US Airways and American merger, given that the timeline is compressed and US Airways will be seeking to exit Star Alliance and join Oneworld as quickly as possible.
That said, after US Airways is part of Oneworld, it should be possible to move US Airways miles to American, so that you can, for example, use US Airways to book non-Oneworld AAdvantage partners such as Etihad, even before the airlines finally get a single operating certificate (which could take another year or so after US Airways joins Oneworld).
Still Time to Apply for the Barclays US Airways Card to Earn AAdvantage Miles
There are still several months left to apply for the Barclays US Airways credit card. While there's no question the best deal right now is applying for 2 Citi AAdvantage Visas spaced 8 or so days apart for 100K AA miles, you then need to wait ~65 days before you can apply for another Citi card, so if you want to maximize earning (or replenishing) your AAdvantage miles, the US Airways card can help, before it goes away in conjunction with the merger. There are two options, a 35K offer without a clear landing page and a 30K offer with a clear landing page:
US Airways MasterCard – 35,000 US Airways miles after first use (No landing page)
30,000 US Airways MasterCard (my referral link, landing page clearly specifies the bonus)
If you have US Airways miles, do you plan to burn them on Star Alliance partners or save them for AAdvantage awards?
Related Posts
American and US Airways Merger News
Emergency Award Flight Change? Hope You Didn't Book with US Airways Miles
American AAdvantage Oneworld Explorer Award Chart and Rules
Need Award Booking Help? Our fee is as low as $75 per ticket if you book your hotel through us.
If you enjoyed this, join 90,000+ readers: please follow TravelSort on Twitter or like us on Facebook to be alerted to new posts.
Become a TravelSort Client and Book Your Hotel with Virtuoso or Four Seasons Preferred VIP Amenities!