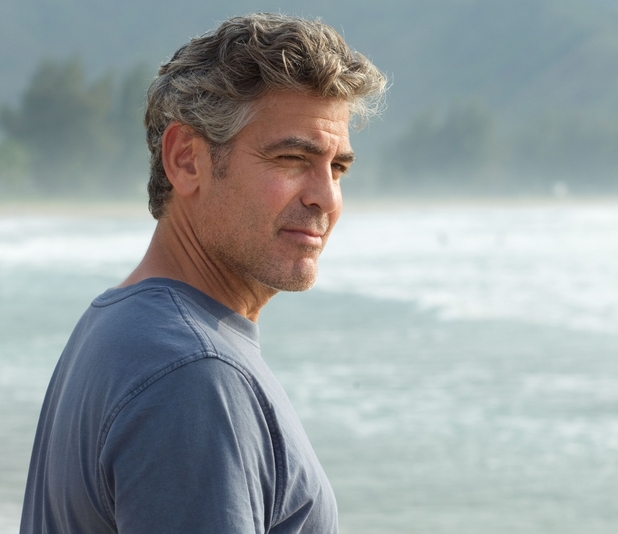 I never in a million years would have thought I'd have any occasion to mention George Clooney on this blog, but strange things happen. My cousin, who still lives in Hawaii and knows Kaui Hart Hemmings, got to meet Clooney while he was shooting a scene for The Descendants at The Outrigger Canoe Club, and managed to wrangle a brief interview for me with him.
TravelSort: What was it like playing Matt King in The Descendants? Was it easy, or one of your harder roles?
Clooney: It was definitely one of the more challenging roles–not because I played a father, since I've done that before in One Fine Day and Syriana–but in The Descendants it was a much more emotional role. Relatively early in the film he has to grapple with the fact that his wife won't come out of her coma, and with trying to reconnect with his two daughters. It's kind of a coming of age film, although it's at least as much about this 50 year old man's coming of age as his daughters'.
TravelSort: What about Hawaii itself, which is said to be a character in its own right in the film?
Clooney: How can you not love shooting in Hawaii? I mean, I'm from Kentucky, and even though of course I'm lucky enough to travel all over the world for roles and spend a good deal of the year at my villa in Italy, Hawaii is still paradise. Well, except for the fact that people can't seem to be persuaded to drive over 45 miles an hour! But seriously, while I didn't spend as long there as Alexander [Payne], who actually rented a place in Manoa and scouted out a lot of the locations with Kaui [Hart Hemmings] it was still an incredible experience, both being there and working with Shailene [Woodley], Amara [Miller] and the rest of the great cast. Oh, and I discovered I don't hate all children.
TravelSort: So do you plan to have any yourself?
Clooney: No idea! [laughs]
TravelSort: Let's talk about "Up in the Air" which is a favorite film for many of our readers, who are avid miles and points collectors. You seemed very comfortable in the role of Ryan Bingham…
Clooney: Hopefully you're not implying I'm great at firing people?
TravelSort: Well, I was more thinking of his restless pursuit of miles, elite status and living the good life, hooking up with a beautiful woman…
Clooney: Go on.
TravelSort: …then ultimately realizing how alone and hollow the game is, without someone to share it. That said, I guess as a celebrity you don't have to worry about being alone. Or, for that matter, scrounging around for miles and points.
Clooney: True, although what exactly do your readers do? All they all frequent fliers?
TravelSort: No–actually many of them collect hundreds of thousands of miles and points without flying at all, through credit card bonuses from the Best Travel Credit Cards. That enables them to fly first and business class for just the cost of taxes.
Clooney: You're kidding, right?
TravelSort: Actually no. In fact, my family and I are flying Cathay Pacific first class to Bali later this year thanks to 100,000 signup bonuses on the British Airways Visa. We've also been able to get $100 off meals at Michelin star restaurants with the British Airways Visa.
Clooney: So where can I get this card? Sounds like a pretty good deal.
TravelSort: You should also check out TravelSort Hotels–we help TravelSort Clients find their perfect luxury or boutique hotel with complimentary upgrades, breakfast, spa credits and more. We even offer one of the hotels you stayed in while filming Oceans Twelve in Rome…
Clooney: Hotel de Russie? Where I appeared at Brad Pitt's window and got the crowd to chant "George, George" all night?
TravelSort: Yep, that one.
Clooney: Sounds pretty good–do you offer suites as well? How many can you fit in there? Could be nice for a getaway with my girlfriends…
TravelSort: Girlfriends? You have more than one?!
Clooney: And maybe I could have each of them apply for some of those credit cards, for the miles and points…
Need Award Booking Help? Our fee is as low as $75 per ticket if you book your hotel through us.
If you enjoyed this, join 90,000+ readers: please follow TravelSort on Twitter or like us on Facebook to be alerted to new posts.
Become a TravelSort Client and Book Your Hotel with Virtuoso or Four Seasons Preferred VIP Amenities!
*Happy April Fools Day!