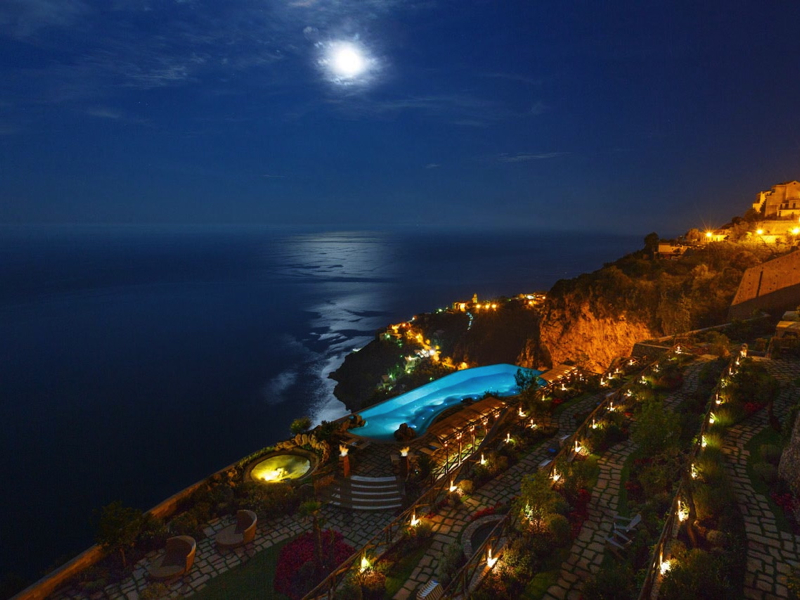 What's a travel rewards credit card strategy for a Mediterranean Dream Trip?
A West Coast based TravelSort reader writes "My vacation dream? My boyfriend and I would like to go to the Mediterranean…my current miles are split between Southwest and Delta. This will help with some upcoming [domestic] travel next year, but I have no idea what I should be considering for travel to the Mediterranean.
Last year I applied for and was approved for a Chase Southwest Rapid Rewards Visa & Chase Sapphire Visa. I applied on the same day and I cancelled both cards merely days before the annual fee was due (cancelling each card was a few days apart). After reading your post "When to Cancel a Credit Card or Pay the Annual Fee?" I'm not so sure this was the right decision. I didn't look into whether there was value in keeping the card. If in the end it wasn't in my best interest to keep both cards, what would you suggest as the best way to cancel both cards, and considering they are both from Chase?
Now that I've cancelled the 2 Chase cards, I recently got an American Express Delta card (50K signup bonus + $50 statement credit). I'd like to get 1-2 more cards. Should I avoid any Chase cards given I recently closed the two? If so, how long should I wait before applying again with Chase? Given what I've shared about myself, do you have a suggestion for what 1 or 2 cards I should apply for next?"
Deciding When to Cancel a Credit Card
Before cancelling a credit card, I do recommend:
Figuring out the value of the card to you, based on the benefits it provides and the ongoing miles or points you expect to earn, if any, from annual use

Checking whether there is a retention bonus offer for you to keep the card

Whether it makes sense to downgrade to a no annual fee card, in order to keep the credit line. This is especially relevant if you don't have any other cards with the issuer to consolidate your credit line with, so closing out the card would wipe away that credit line.
When to Apply Again for More Credit Cards?
Generally, I prefer to apply and get approved first for new cards from a given issuer, before cancelling cards from that issuer. You can offer to move some of your existing credit lines with the issuer to help get approved for new cards (except for Citi) and can demonstrate an ongoing relationship with the bank.
While there are certainly plenty of folks that aggressively churn credit cards every 3 months to try to maximize bonuses, I recommend making this a marathon and not a sprint, and applying for 2-3 high value travel rewards credit cards every 4-6 months. That's still 4-9 cards each year, which is plenty for most people, especially if their spouse or travel partner is also applying for cards.
Getting to Europe from the U.S. West Coast
This reader is in the Pacific Northwest, so would most likely be flying from Seattle (SEA). The main nonstop options are British Airways First Class or Business Class to London, or Lufthansa New Business Class to Frankfurt. Other options include connecting through another West Coast or East Coast gateway city in order to fly Singapore Suites on the A380, Singapore Business Class, SWISS Business Class, Iberia Business Class, Air Berlin Business Class, Turkish Airlines Business Class, Air France Business Class, U.S. carriers (AA, United, Delta), etc. to Europe.
Which Travel Credit Cards for Award Travel to Europe from the West Coast
Since for this reader, Seattle would be the most convenient airport, I would recommend focusing on British Airways Avios or frequent flyer miles and points that can be transferred to Avios–unless the reader is unwilling to pay the hefty fuel surcharges that accompany British Airways Avios awards, and would prefer a less convenient routing that includes a stopover, rather than pay fuel surcharges on tickets. For example, Air Berlin Business Class to Berlin or Dusseldorf could be an option, avoiding fuel surcharges, but would have to be flown from an Air Berlin gateway such as LA (seasonal), Chicago, or JFK (forget Miami, given this reader's base on the West Coast).
Earning British Airways Avios
British Airways Visa: The current British Airways Visa offer is 50,000 Avios after $2000 minimum spend within the first 3 months (see Best Travel Credit Cards for link and more details). 50,000 Avios is enough for a one way business class ticket from the West Coast to London, and if the reader earns a companion ticket by spending $30,000 within the calendar year, it would be possible to book two business class roundtrip tickets for 100,000 Avios + the taxes and fees on both tickets.
Transferable Points Cards: Other good ways to earn Avios are by getting credit cards with points that transfer to Avios. In terms of bonus offers, the 70K Ink Plus offer is hard to beat, although this reader indicated she doesn't own a business, so may not be comfortable applying for a small business card. Note, though, that if you're a landlord, offer consulting services, or sell things on Amazon or eBay these are businesses that could qualify you for a small business card. And you don't need an EIN to apply; you can apply as a sole proprietor, using your SSN. AMEX Membership Rewards points also transfer to British Airways Avios, and there are sometimes transfer bonuses offer. I would only apply for an AMEX Membership Rewards card, however, if you're targeted for a great signup bonus, preferably 100,000 or 150,000 points. See 150K AMEX Business Platinum Bonus Offer (Targeted)
Barclay Arrival Plus for Taxes and Fuel Surcharges: A good way to refund $460 of the taxes and fees is to get approved for a Barclaycard Arrival Plus™ World Elite MasterCard® which offers 40,000 miles as a signup bonus after $3000 spend. You can redeem those 46,000 miles (40K bonus + 6K from $3000 spend) for $460 in travel statement credits, in this case by using it to pay for the taxes and fees on the British Airways award tickets, and earn back 4600 miles ($46) as a 10% miles rebate.
Mediterranean Dream Hotels
While getting there in business or first class is nice, it's frankly hard to get excited about the transatlantic flight products, unless, say, you're flying Singapore Suites, which is only offered on the short JFK-Frankfurt route. Business class and even first class flights to Europe, with the exception of Singapore Suites, just don't compare favorably to the best first class products to Asia.
What's more exciting are the best Mediterranean luxury hotels and resorts, which are worth saving up for. Using miles and points to get to Europe allows many of my clients to upgrade their stays to dream resorts, of which these are some of their favorites:
Amanzoe
Amanzoe offers one of the most strikingly designed resorts in the Mediterranean, by quintessential Aman architect Ed Tuttle Its Grecian columns recall an ancient Acropolis, yet its spacious and high ceilinged free standing Pavilions and Villas offer modern conveniences, and each has its own private swimming pool. Surrounded by undulating olive groves and overlooking the turquoise waters of the Aegean Sea, Amanzoe is just a 10-minute drive from the town of Porto Heli. Comprising 38 suites and a number of Aman Villas, the resort offers panoramic views of the Peloponnese countryside and coastline, a private Beach Club in a picturesque bay and an extensive Aman Spa.
Daily full breakfast, for up to two in room guests, served in restaurant

Upgrade on arrival, subject to availability

One complimentary a la carte lunch for 2, once during stay

Early check-in/late check-out, subject to availability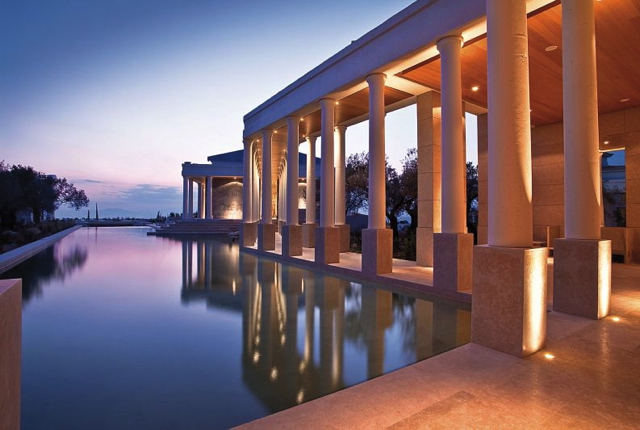 With just 20 rooms and suites, this former 17th century convent is now an exquisite luxury boutique hotel with tiered gardens and an infinity pool with dramatic sea views, perched on the cliffs of Conca dei Marini, 10 minutes from Amalfi and 25 minutes from Positano. Don't miss the lavish spa, with its Thermal Suite including aromatic steam room, natural rock sauna, tepidarium lounge, vaulted hydrotherapy pool and ice fountain, and massages and body treatments incorporating locally grown herbs and medicinals. Dining is also a delight, featuring fresh local seafood, Pastificio dei Campi Gragnano pasta, and organic herbs and vegetables grown in Monastero Santa Rosa's own garden.
TravelSort Clients may book Monastero Santa Rosa with these Virtuoso benefits:
Daily full breakfast, for up to two in room guests

Upgrade on arrival, subject to availability

Welcome cocktail

$100 USD Food & Beverage credit, to be utilized during stay

Early check-in/late check-out, subject to availability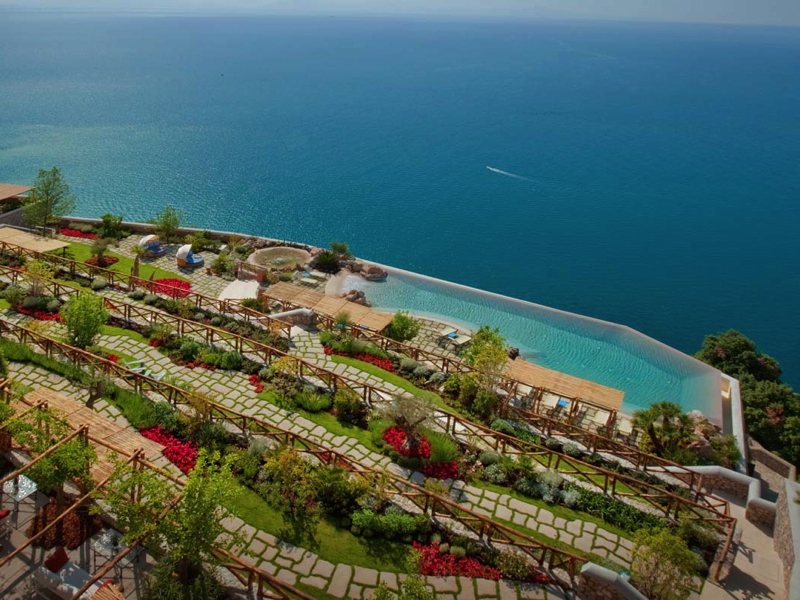 Amanruya
Its very name means "peaceful dream," and Amanruya offers exactly that. The perfect retreat after active sightseeing in Istanbul or elsewhere in the Mediterranean, Amanruya is located in a quiet valley on the Bodrum Peninsula overlooking the Aegean Sea. Relax either in your Pool Terrace Cottage, which is something of an understatement for an airy and spacious villa with high ceilings, rain showers, underfloor heating and fireplace for cooler months, lovely garden with daybed, and private marble pool, or let a buggy whisk you away to the private Beach Club.
Active pursuits include water sports at the beach, hiking or mountain biking on trails through forests and olive groves, wandering through quaint villages, or exploring the plethora of ancient ruins in the vicinity. The centuries-old cities of Ephesus, Didyma, Miletus and Priene are all within reach and the vibrant town of Bodrum lies just south of the resort. Within the grounds of Amanruya, guests can dine in a variety of locations, enjoying traditional Turkish foods, continental fare and Asian-inspired dishes – all made with the freshest seasonal produce.
TravelSort Clients may book Amanruya with these Virtuoso benefits:
Upgrade on arrival, subject to availability

Continental breakfast daily, for up to two in room guests

Complimentary a la carte lunch for 2 persons, once during stay

Early check-in/late check-out, subject to availability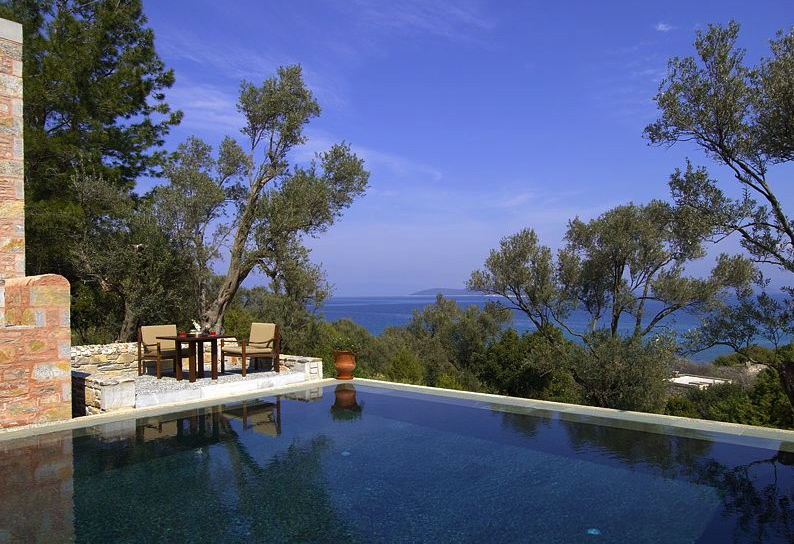 Have you enjoyed a Mediterranean dream vacation?
Related Posts