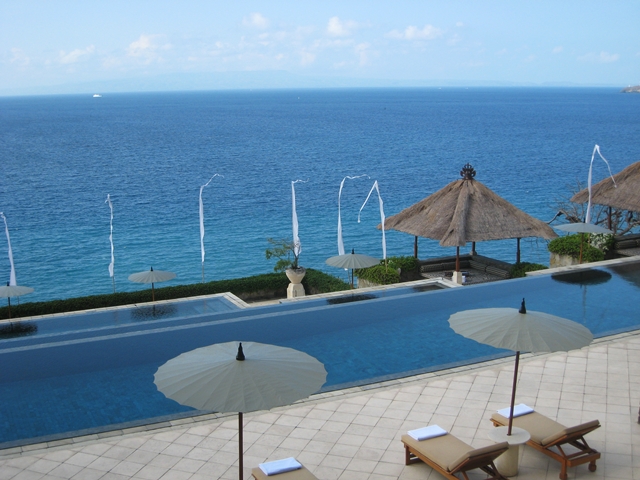 Trading Up and Trading Down were common themes in strategy consulting when I worked at The Boston Consulting Group. But it also aptly describes what you can do to better afford luxury travel, if it's something you enjoy.
So what exactly is trading up and trading down? As trading up implies, it refers to spending more in select product or service categories that a person views as providing greater functional, technical, health or emotional benefits.
A few years back when we surveyed consumers in both developed and developing countries, the types of products people in the U.S. and Europe tended to trade up included travel and vactions, personal computers/tablets and their home or apartment. It differed in emerging markets, such as Russia and China–having lived in Russia, I wasn't at all surprised that among the top trading up categories there were shoes, personal clothing, dentistry and teeth whitening, fragrances, and hair care products. Members of an emerging middle class can't always enjoy travel right away, so personal care and fashion items become a way of satisfying an emotional need to feel pampered and convey status.
Trading down categories likewise varied across countries. In the U.S., top trading down categories were postal and shipping services, canned foods, mobile phone contracts, household cleaners, and paper products. In China and Russia, the top trading down categories were food and drink related, with the exception of Russia's top trading down category of fashion accessories.
But back to luxury travel. It's always interesting to me when people I know express a desire to travel the way we do, yet end up buying costly economy class tickets at the last minute and staying at mediocre 4-star hotels. Some of them have annual incomes far greater than ours, expensive cars, and eat out more than we do. Here are my tips for where it's worth trading down, in order to trade up to far more luxurious and memorable travel:
Trade Down
1. Mortgage or Refinancing
In an expensive city such as NYC, San Francisco, LA, etc., a mortgage is likely to consume the bulk of even many affluent households' assets. So it's worth getting the absolute best deal possible. How do you do that? Be sure to shop around, and if you're trying to secure a low rate while rates are in flux, consider even getting a second appraisal from another lender if you can then lock in a lower rate. Also see if the rate can be lowered if you do direct deposit with the bank and/or keep a certain amount of money in a bank account. Finally, don't jeopardize getting the lowest possible rate by applying for a slew of credit cards in the months prior to taking out a mortgage. I'd recommend not applying for credit cards for ~1 year prior to seeking a mortgage or refinancing. Also see Mortgage, Credit Score and Credit Card Churning.
You may even opt to trade down a bit in terms of the home or apartment itself. I see this quite a bit actually in NYC, among those who are priced out of the private schools, which run $35,000 or so a year and want to send their child to one of the better public schools that are, of course, located in insanely expensive neighborhoods.
2. Car / Gas / Local Transportation
Perhaps it's just me, but I can't fathom paying tens of thousands of dollars for something that depreciates so rapidly. I realize not everyone can do away with a car entirely, as we're able to, living in NYC, but unless driving an amazing car is the thing that makes you happiest on a sustained basis, I'd cut expenses here so that you can enjoy more memorable and luxurious travel.
3. Electronic / Entertainment System Overkill
I can understand why in developing countries the latest tablet, mobile phone or other electronic gadget remains a key status symbol, but, similar to the car example above, unless you derive enormous pleasure and sense of identity from owning a particular device, why not just choose based on pragmatism: what gives you the most work productivity, or in the case of home entertainment, allows you to easily do and watch what you want to with sufficient clarity that it's enjoyable? If you don't use 70% of the extra "features" there's no real reason to pay for them.
4. Unmemorable Dining / Prepared Foods
Many folks could save a great deal (not to mention lose weight) by cutting down on the fast food, snacks and prepared convenience foods they eat. It may be a daily habit to get that espresso drink and pastry or to order delivery, but chances are the food is neither great quality nor memorable, and a few of these could add up to a fantastic special occasion dinner while traveling. Decide what you truly want.
Trade Up
1. Health: Fitness, Organic Food, Sun Protection, Doctors, Time with Loved Ones
This comes even before travel, since you have to take care of your health if you're going to be able to enjoy travel for many years to come. I recommend that you invest in whatever will keep you at a high fitness level (whether a great pair of running shoes or a gym membership); organic food, mostly fresh that you prepare yourself; great sun protection; and top quality medical care, since doctors definitely are not all created equal. Don't neglect time with time with loved ones, since the quality of our relationships also significantly impacts our overall happiness and health.
2. International Premium Class Flights
Fortunately, for this category, you can use miles and points for even premium class flights such as Cathay Pacific First Class, Singapore First Class, Lufthansa First Class, and many others. Not sure how to start? Check out our Beginner's Guide to Miles and Points, and if time is short, you can pay for our Award Booking Service.
3. True Luxury Hotels and Experiences: Aman Resorts, Four Seasons, Mandarin Oriental, Park Hyatt
Unlike with flights, the very top 5-star hotels and resort experiences are not available with miles and points. Places such as Amankila, the Four Seasons Paris, or a Galapagos Cruise with Lindblad Expeditions. And some of the hotels that are nearly in this category, such as the St. Regis or top tier Ritz-Carltons, are only available at very expensive point levels.
This is a big part of why we do use miles and points for premium class flights and do some trading down in other categories–we want to enjoy the very best travel experiences, and not just be limited to a particular hotel group or to properties that one can redeem points for. As I mentioned in What Drives Customer Loyalty in the Travel Industry, one of the biggest differentiators at the top is service, and this can really make or break your travel experience.
Want to experience the very best hotels and resorts? Become a TravelSort Client and we'll help find your perfect 5-star hotel or resort with VIP benefits, such as Virtuoso amenities, Four Seasons Preferred Partner benefits, and more.
4. Memorable Dining
To me, part of the joy of travel is experiencing the culture and also the local cuisine. I like to trade down for some meals, exploring local farmers' markets, cheese shops and bakeries to assemble a picnic if the weather is nice, but I also like to be able to trade up to some splurge-worthy Michelin star dining as well. I'll gladly have plenty of homemade salads and simple meals at home in order to be able to have a sufficient dining budget when we travel, as well as for a few NYC fine dining restaurants as well.
What do you trade up and trade down in to maximize your travel experiences?
Related Posts
How to Become a TravelSort Client
Top 20 Luxury Honeymoon Destinations
Best Luxury Hotels Around the World
What Drives Customer Loyalty in the Travel Industry
Need Award Booking Help? Our fee is as low as $75 per ticket if you book your hotel through us.
If you enjoyed this, join 90,000+ readers: please follow TravelSort on Twitter or like us on Facebook to be alerted to new posts.
Become a TravelSort Client and Book Your Hotel with Virtuoso or Four Seasons Preferred VIP Amenities!