Almost all my vacations involve scuba diving, and immersing myself in the incredible underwater world with vibrant corals, beautiful tropical fish, and larger marine life such as turtles, rays, and sharks. Here are my current top 10 dive spots that are well-worth the trek to get there:
Wakatobi, Indonesia
This extremely remote marine park features the highest coral reef biodiversity in the world. Home to fascinating species such as the pygmy seahorse,.undocumented species are still being discovered here! In addition, the area boasts luxury dive resorts, gourmet food, and a conservation program including sustainable eco-tourism.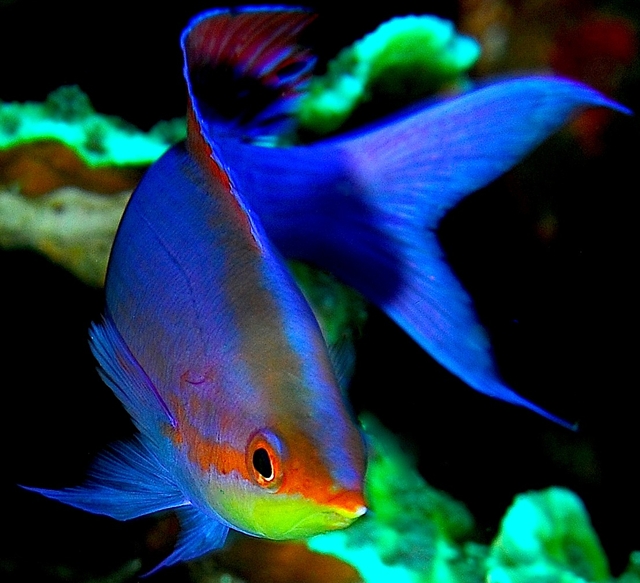 Belize
With its 185 mile long barrier reef — part of the second longest coral reef system in the world (560 mile long Mesoamerican Barrier Reef System) and the longest barrier reef in the northern hemisphere — Belize offers no shortage of amazing diving. For example, the Great Blue Hole, a nearly perfect circular hole 1,000 feet in diameter and 412 feet deep that was formed when a cave collapsed, was made famous by Jacques Cousteau for its sheer walls and stalagtites. Belize is one of the most diverse ecosystems in the world – a large part of the reef is protected.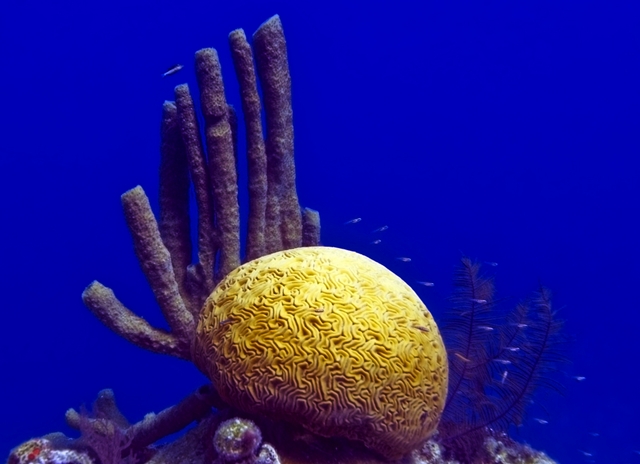 Fiji
Consisting of a group of 330 islands; Fiji presents a dramatic variety of diving opportunities. Known as the "soft coral capital of the world," here you will find an amazing diversity of life: nearly 400 coral species, 9 species of mangrove, 1200 recorded fish species, pelagics, and 5 species of turtles. With excellent visibility and very warm water, diving among Fiji's shipwrecks and underwater caves is a sheer pleasure.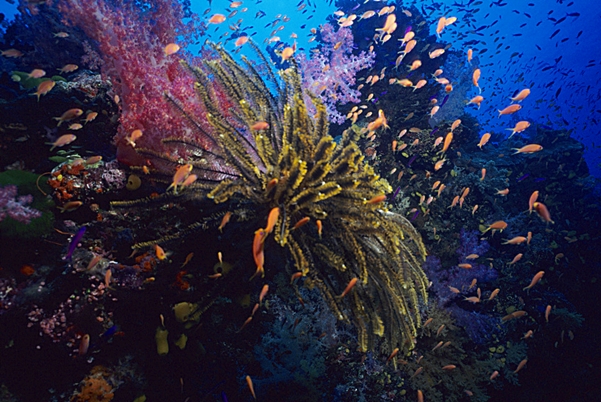 Galapagos
Located directly on the equator, here the cold water currents from Antarctica and the warm waters of the tropics converge to create an ideal environment where cold and worm water species coexist. The second largest marine reserve in the world, the Galapagos offers a huge concentration of large animals/pelagics: whale sharks, dolphins, giant manta rays, sea lions, rays, eels, sea turtles, and schools of hammerhead sharks. With its 500 species of fish and equatorial penguins, the diving here is more advanced because of colder water, strong currents, and lower visibility.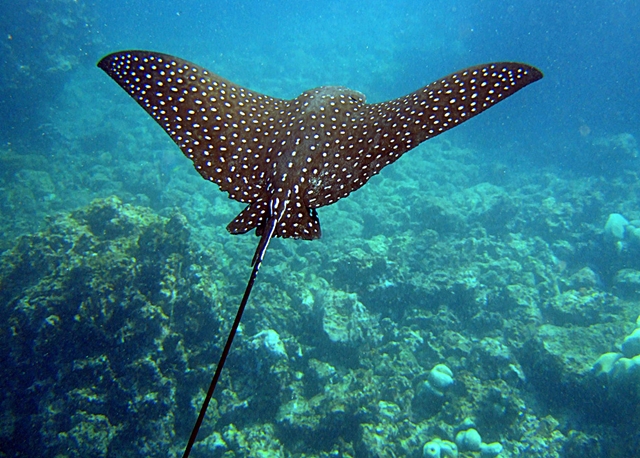 Fernando de Noronha, Brazil
A remote island with beautiful waterfalls and unspoiled beaches, Fernando de Noronha is also a marine preserve. Diving here offers a unique variety of pleasures: shipwrecks, caverns, volcanic rock and coral formations, wild spinner dolphins, turtles, and 14 species of sharks.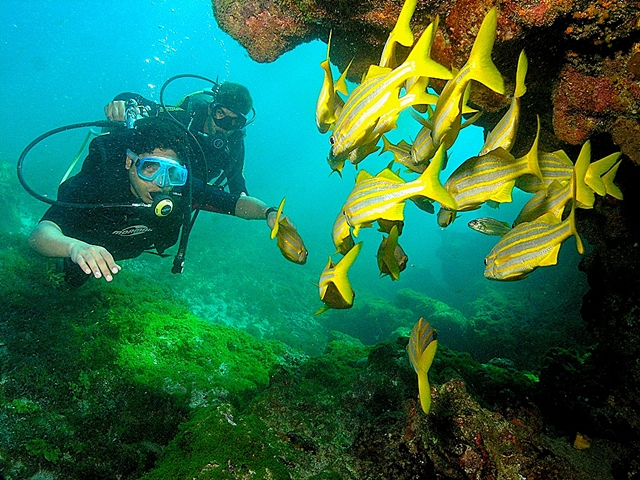 Cozumel, Mexico
A protected marine park, Cozumel offers dramatic walls of coral, steep drop-offs, huge canyons and pinnacles, swim-throughs, and a huge variety of sea life. With its excellent visibility (often 125 feet), Cozumel is a wonderful place for drift diving — allowing the current to carry you by the reefs. Cozumel offers one of the best diving experiences at bargain prices.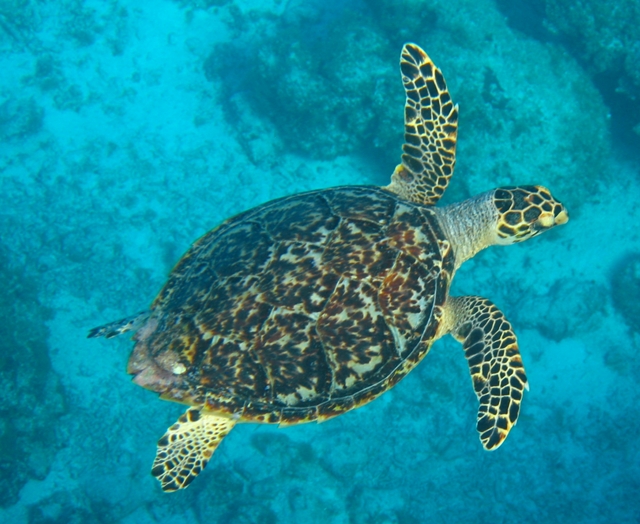 Dominica
The pristine reefs surrounding Dominica are extraordinarily beautiful, and are well known for small, unusual and hard-to-find critters like seahorses, frogfish, batfish and shrimp, Make sure to check out the volcanic vents. Also, there is whale-watching all year round, and if you have any free time topside, you should visit Dominica itself — a volcanic island with unspoiled rainforest, volcanic hot springs, and waterfalls — an island unspoiled by tourism.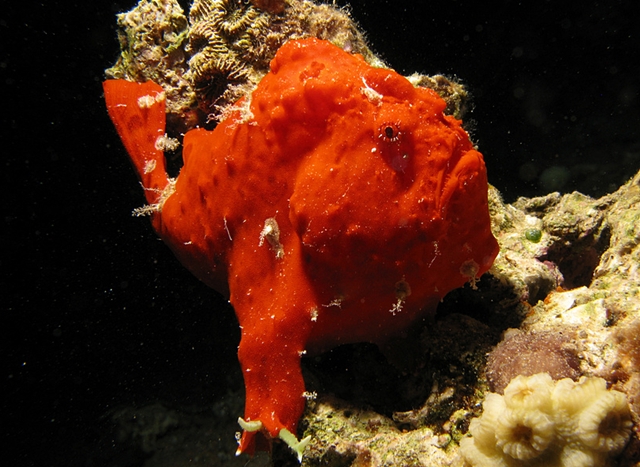 Chuuk, Micronesia
A vast, shallow lagoon ringed by 140 miles of outer reef, Chuuk is known for its deep diving and shipwrecks. Chuuk comprises one of the four islands of the Federated States of Micronesia, also including Yap, Kosrae and Pohnpei. There are a large number of WWII wrecks – at least 60 Japanese vessels were sunk in 1944 by US aircraft in this area – that have since been transformed into breathtaking shipreefs.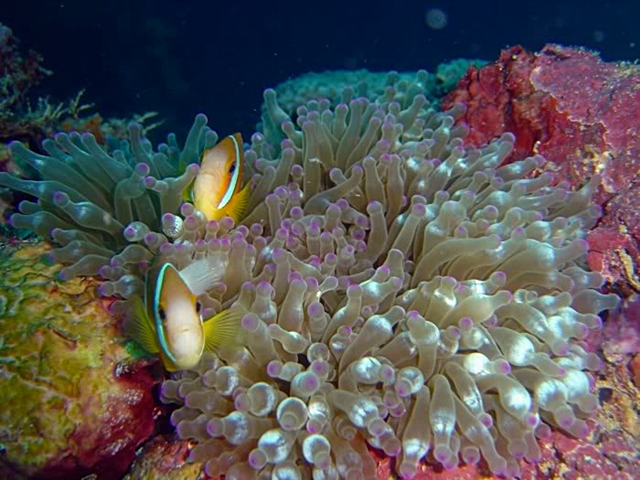 Yap, Micronesia
Known as "manta ray heaven," Yap is an island in the Caroline Islands of the Western Pacific Ocean. This unspoiled reef system is home to schools of tuna and dolphin, reef sharks, tropical fish, and mandarin fish.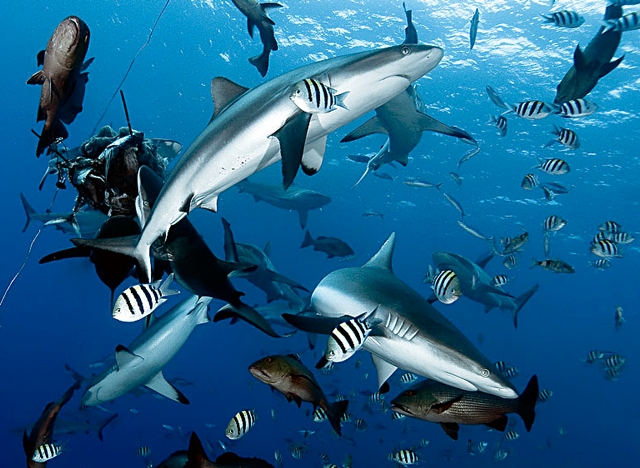 Papua New Guinea
With its warm, crystal clear waters, soft and hard corals, unusual sea life, dramatic drop offs, brightly colored reef fish, sharks, dolphins, and shiwrecks, diving in this remote location is worth the trip. The reefs here lie within the Ring of Fire (said to have the most species of marine life in the world). Here you will find a wonderful array of sealife, from big creatures (even an occasional Orca) to small critters like nudibranchs and pygmy seahorses.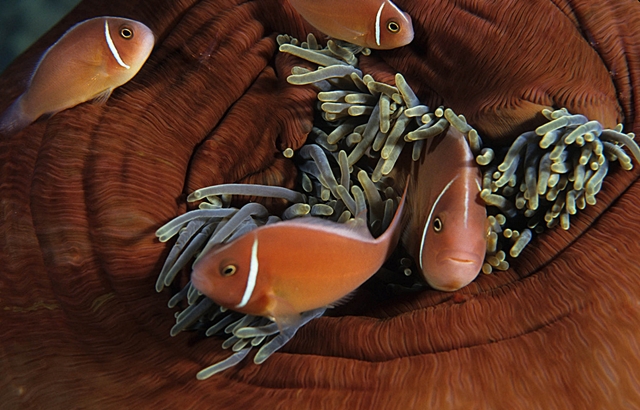 Related Posts
Where to Go Snorkeling and Diving in Bali
Diving and Snorkeling at Nusa Penida and Nusa Lembongan near Bali
Spectacular Scuba Diving, Snorkeling and Hiking in Dahab and Sinai
Beaches, Diving and Hot Springs in Nha Trang, Vietnam
Need Award Booking Help? Our fee is as low as $75 per ticket if you book your hotel through us.
If you enjoyed this, please follow TravelSort on Twitter or like us on Facebook to be alerted to new posts.
Become a Member to find your perfect luxury or boutique hotel at up to 50% off: TravelSort Hotels
Photos: JennyHuang, jayhem, petersbar, lowjumpingfrog, Tadeu Pereira, Omakakji, prilfish, David Burdick