For the best travel movies, everyone has their own list. Sure, there are many great films set in foreign countries or that include a road trip of some kind, but instead, I'd like to share my highly idiosyncratic list of my favorite films about air travel. I have avoided films that are too obvious or merely set in planes (Airplane!, Snakes on a Plane, etc.) and instead focused on those that in my mind comprehend some unique or interesting aspect of travel by air. So here they are:
Up in the Air
Who could better portray the fading glamour of the bachelor road warrior than George Clooney? In this film, Clooney flies around the world firing people at companies that are downsizing, tries to console them with his life philosophy of travelling through life with minimal possessions or commitments, and has no other goal in life than amassing ten million frequent flyer miles. He crosses paths with Alex (the stunning Vera Farmiga), they bond over their mutual disdain of the settled life, and begin a casual affair of one-night stands in various airport hotels. Of course, the film begins to strain credulity when Clooney changes paths and decides he wants to commit to just one woman (!), but overall this is a very satisfying comedy/drama about the bleakness of a life with no attachments.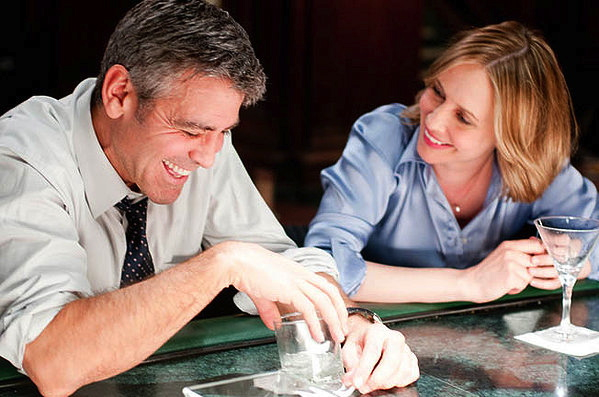 The Terminal
Talk about airport hell. Most of us hate having to spend more than a few hours waiting in an airport. In this Stephen Spielberg film, Tom Hanks has to spend nine months in an airport due to a visa mishap. More amazingly, the film is based on the true story of Iranian man Mehran Karimi Nasseri who lived for seventeen years in the Charles de Gaulle Airport, unable to leave because his refugee papers were stolen. The film lovingly portrays various characters one might encounter in an airport terminal, and certainly will resonate with those of us who have at some point been ensnared in airport bureaucracies.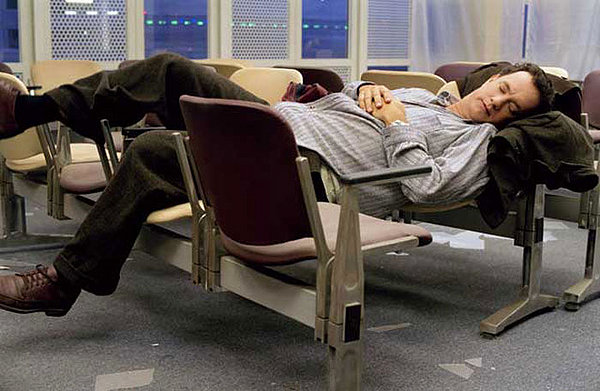 Punch Drunk Love
In Punch Drunk Love, the passion of one man (played by Adam Sandler) for obtaining frequent flyer miles is a central element and crucial plot point. Based on the true story of David Phillips who bought 12,150 cans of pudding for $3,140 and thereby was able to earn 1,253,000 frequent flyer miles, this Paul Thomas Anderson film is a very dark, very funny comedy. In the film, Adam Sandler's emotionally-stunted character falls in love with a young woman (played by Emily Watson), pursues her to Hawaii, and ultimately finds true love and romance by pledging to use his frequent flyer miles to accompany her on all her future trips. His dedication and persistence at racking up the points is inspiring.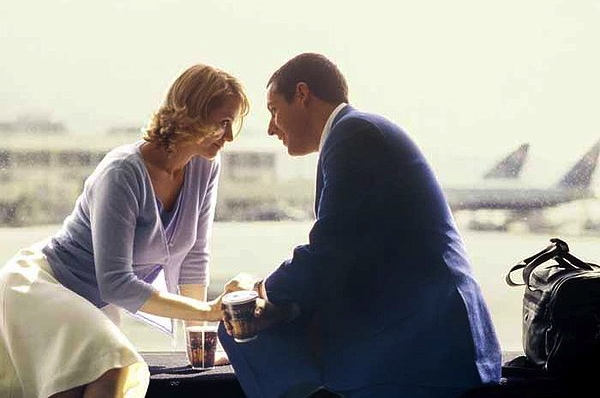 Catch Me if You Can
Another Stephen Spielberg film based on a true story, this film follows the astounding life of Paul Abagnale (played by Leonardo diCaprio), who at the age of 18 began his life as a con man, successfully impersonating a doctor, a lawyer, and even a Pan Am pilot. Tom Hanks plays the FBI detective pursuing the teenager around the world, and who ultimately tracks him down. The film beautifully captures the freedom and escape of travel, including the sense of starting new lives and new adventures.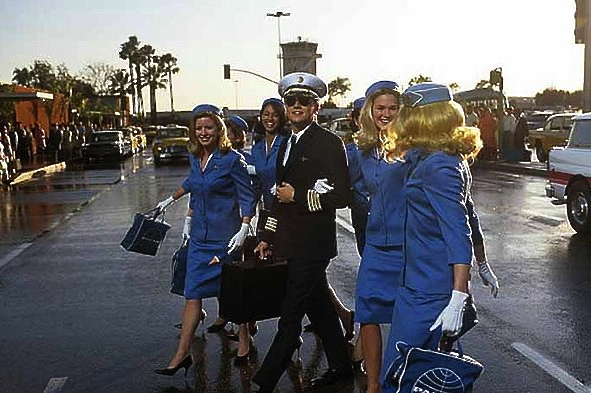 The Langoliers
Based on the Stephen King novel, this made-for-tv film will certainly not be confused with high art cinema, but I put it on my list because it astutely focuses on an eerie aspect of modern life that is unique to air travel. Many of us now take for granted that we can step on a plane and only hours later arrive on the other side of the world. We also take for granted that as we fly, the time of day is changing much faster or slower than is usual. We can, in fact, fly to tomorrow or yesterday. All of this is really, really weird, and leave it to Stephen King to figure out how to dramatize this in the most disturbing manner possible. I won't bother to describe all the ultimately cheesy special effects and airport monsters that devour all corporeal substance, but I highly recommend watching the first half of the film. The plot begins with a group of travellers on a plane flying a red-eye from LA to Boston. Several of them fall asleep. When they awake, they notice with growing alarm that most of the passengers and the entire crew have vanished from the plane, which is now flying on autopilot. They also look out the window and are unable to see any lights whatsoever below them. Things get much, much stranger from there, but nothing else I have ever seen or read so accurately captures the inherent uncanniness of air travel, and the vague sense that once you have left the world behind, you may never be able to return.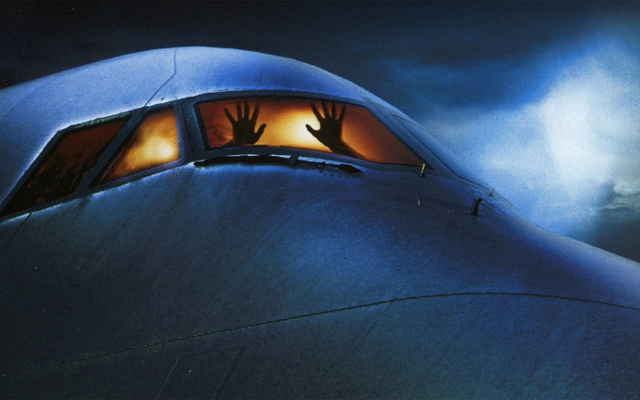 What are your favorite air travel movies?
Related Posts
Earn 1 Million Miles and Points in a Year Without Flying
TravelSort Interview with George Clooney
The Best Airport Amenities and Where to Find Them
Need Award Booking Help? Our fee is as low as $75 per ticket if you book your hotel through us.
If you enjoyed this, join 90,000+ readers: please follow TravelSort on Twitter or like us on Facebook to be alerted to new posts.
Become a TravelSort Client and Book Your Hotel with Virtuoso or Four Seasons Preferred VIP Amenities!