Let's face it, the ultimate reward is a "round the world trip." When you tell your friends or colleagues you're taking a trip to Asia, they probably think it's cool, while if you tell them you're taking a trip around the world, they'll think it's even cooler. At the very least, the novelty of a "round the world" trip takes a while to wear off, and the trip itself can be an amazing honeymoon or sabbatical.
In the past I've discussed how to maximize the value of award tickets using quick stopovers and open jaws, though I haven't specifically discussed how to get the most destination "bang for the buck" for your miles when you want to spend more than 24 hours in multiple cities.
In other words, if you want to visit multiple destinations on a single trip, how do you do so as inexpensively as possible using miles? I have to admit, these aren't methods I take advantage of all that much, since I'm a pretty quick traveler. While I often visit multiple destinations on a single trip, it's typically not more than a day or two at each destination, and most airlines will allow a stopover of under 24 hours for free. I realize, however, that there are people that actually want to take a trip spanning several weeks to multiple destinations, so let's talk about the best ways to book one of those awards. Keep in mind that for all the awards below, a stopover can be for any length of time as long as it's within the ticket validity period.
A couple of years ago American introduced one-way awards, and in the process eliminated stopovers on their partner awards. This means that using their partner award chart, you're not allowed any stopovers, with the exception of at American Airlines hubs. As a result they typically suggest booking one-way tickets. For example, if you lived in New York and wanted to visit Hong Kong and Kuala Lumpur, you would be stuck booking an award from New York to Hong Kong, an award from Hong Kong to Kuala Lumpur, and an award from Kuala Lumpur back home. It's not the end of the world, though certainly American's old system was much more beneficial to someone desiring that kind of a ticket. In the past that first class award would have cost 135,000 miles, while it would now cost you 167,500 miles.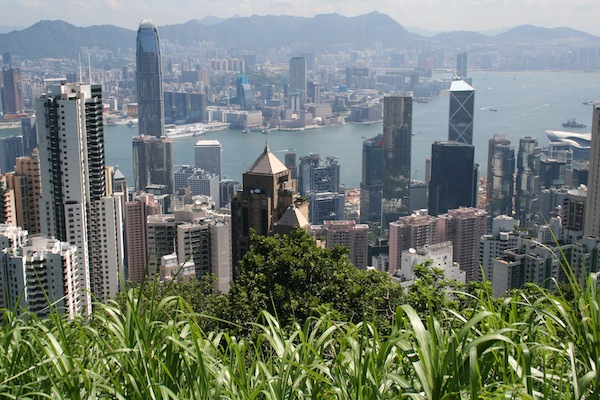 What a lot of people don't realize is that American also offers OneWorld awards, as they call them, which is their distance based award chart. Through this type of an award you can fly a maximum of 16 segments, and are allowed as many stopovers as you can fit into the itinerary, plus an open jaw (meaning you fly into one city and out of another). The surprising thing is, the cost is very reasonable, sometimes even cheaper than a roundtrip ticket between regions on an all partner award, which allows no stopovers.
For example, say you're traveling from the US to Middle East. An all partner award (which allows no stopovers except at American hub cities) would cost you 135,000 miles roundtrip. Through a OneWorld award, however, you can fly up to 20,000 miles in business class for 130,000 miles, which covers just about any destination in the Middle East, not to mention you can stop in as many places as you want.
So for 5,000 fewer miles than you would pay just to go roundtrip from New York to Amman, you could take those same flights plus fly an additional 8,500 miles. That means you could add on a free side trip to Delhi, Tokyo, London, or just about any other city within that range.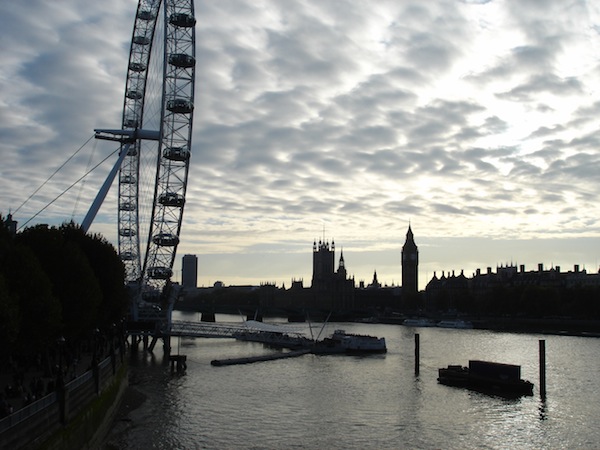 Beyond that, American's OneWorld awards open up a lot of possibilities for awards that are otherwise virtually impossible. For example, awards on Qantas are very tough to come by between the US and Australia in first and business class, so using a OneWorld award, you could fly to Hong Kong on Cathay Pacific and then from Hong Kong to Australia with Qantas or Cathay Pacific, all without paying much of a mileage premium. Here's the distance based OneWorld award chart.
On an interesting side note, the distance American calculated for OneWorld awards used to be based on the distance between the cities you actually had stopovers in, as opposed to the total miles traveled, up until a few years ago. That meant that one could book a OneWorld award between Toronto and New York, connecting in Hong Kong, and it would price out at the lowest distance level, given that the distance is under 1,500 miles. Some people took it even further, doing itineraries like New York to Los Angeles to Sydney to Hong Kong to London to Toronto, with continuous travel, which also priced in the "under 1,500 mile category," as a simple ticket between New York and Toronto. They quickly closed that loophole once people exploited it, though.
Anyway, back on topic. While American is the only US legacy airline that has a strict distance based award chart, there are always "traditional" round the world tickets. United, for example, charges 200,000 miles for a round the world ticket in economy class, 300,000 miles for a round the world ticket in business class, and 400,000 miles for a round the world ticket in first class. Rarely would that be a good value for a few reasons. For one, if you're truly trying to visit a lot of destinations, especially in first and business class, there are some routes there it's just very difficult to travel without breaking the rules, since you can only transit the same city so often. Second, award availability on some routes is just very difficult to come by, possibly "crippling" an entire round the world award, especially in first or business class.
So instead of just booking a round the world ticket, you could instead book an award to a destination of your choice, and include a stopover and open jaw, booking some cheap revenue tickets for some of the shorter routes in order to complete your trip. For example, United charges 125,000 miles for a business class award ticket from the US to Asia. Since you're allowed a stopover, you could have that be in a hub city in Europe, and then book cheap internal flights within Europe. Then when you get to Asia, you could fly into one city and out of another. So you could fly into Tokyo, for example, and out of Singapore, booking cheap regional flights separately making your way south. That would save you 175,000 miles over a round the world ticket.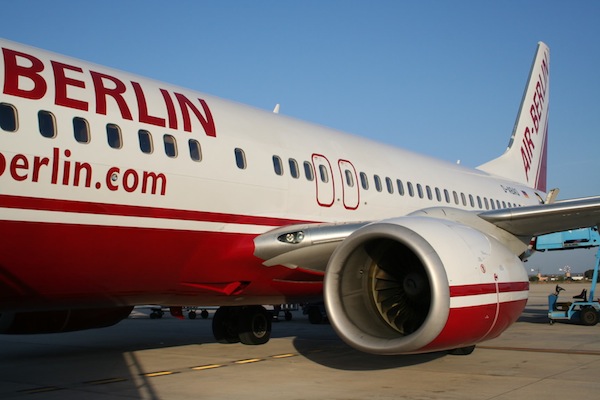 Therefore it's important to consider the stopover rules for the various airlines. Air Canada's Aeroplan, for example, allows two stopovers on awards between regions. So on an award from the US to Australia, you could have a stopover in Europe on the way out and Asia on the way back. Then just book cheap regional flights to complete the ticket, and you have a pretty fancy round the world ticket for only 100,000 miles in business class or 140,000 miles in first class (at least until they revise their award chart on July 15).
Even better than Aeroplan when it comes to stopovers is All Nippon Airways' Mileage Plan program, another transfer partner of American Express Membership Rewards and Starwood. They allow four stopovers on award tickets and have a distance based award chart, giving lots of flexibility. It's worth noting that they do impose fuel surcharges on award tickets, though given that they have a distance based award, can be great for intensive travel within a small region where airfare is usually high.
So if you're the type of traveler that wants lots of stopovers, you should be paying even more attention to your frequent flyer program of choice than the rest of us!
Airline or Alliance

Stopovers/Open Jaws Allowed

Aeroplan (Air Canada)

2 stopovers; or

1 stopover and 1 open jaw

All Nippon Airways (ANA)

Up to 4 stopovers

American

AA: 1 stopover at an AA hub; or

OneWorld award: As many stopovers as will fit in an itinerary (up to 16 segments) and 1 open jaw

Continental/United

1 stopover and 1 open jaw

Delta

1 stopover or 1 open jaw

US Airways

1 stopover or 1 open jaw at a Star Alliance hub
If you enjoyed this, please follow TravelSort on Twitter or become a Member to be alerted to new posts.