Australia and New Zealand are no doubt some of the toughest destinations for award tickets, and they require more advance planning and creativity than any other destination, in my experience.
With some flexibility and mileage diversity they're not impossible to get award tickets to, especially if you're planning sufficiently in advance. With that in mind I figured I'd share a few tricks from each alliance for securing award tickets to Australia and New Zealand.
Star Alliance
Air Canada
Air Canada flies nonstop from Vancouver to Sydney and has decent award space in their flat bed business class (they don't have a first class cabin). It's not good, though better than what United offers, which is the only other Star Alliance carrier flying nonstop between the mainland and Australia. They seem to release the most space 11 months out.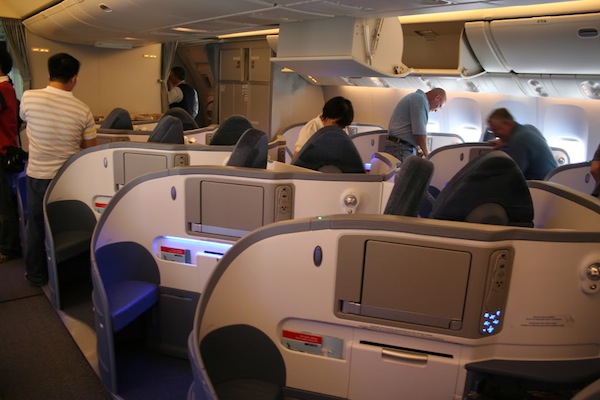 Air New Zealand
Air New Zealand used to be great about releasing business class award space far in advance, though not anymore. The one interesting thing about Air New Zealand is that they seem to consistently release award space around the 60 day mark, so it's one of the few airlines where award space to New Zealand is readily available just a couple of months before departure.
Furthermore, keep in mind that Air New Zealand flies to Los Angeles, San Francisco, Vancouver, and Honolulu. A lot of people overlook Vancouver when searching for award space, which often has decent availability. Many also don't even consider searching award space out of Honolulu, which is probably the route with the best award space. The only caveat is that the route is operated by a 767, so the business class product isn't quite as good (Air New Zealand doesn't have a first class product). Then again, connecting in Honolulu means you can have a stopover there, which isn't a bad place to kill a few days.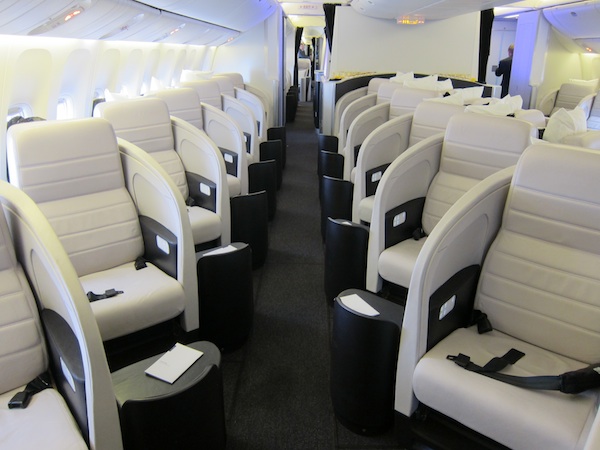 The last thing to keep in mind is that United, Continental, and US Airways will in many instances allow you to route from the US to Australia via Asia. Air New Zealand has excellent award space out of Osaka, Shanghai, and Tokyo to Auckland, so that might be the best option for finding award space to New Zealand in many instances.

Asiana
This is probably the best kept secret for award tickets to Australia. Asiana flies from Seoul to Sydney on a two class 777, and has excellent business class award space on it. When booking through Continental or US Airways it's legal to fly from Los Angeles to Sydney via Seoul, for example. You could have a stopover in one direction to break up the journey a bit. For the outbound trip from Los Angeles to Sydney the schedule works out great as there's only a two-hour connection in Seoul, while on the return an overnight is required. It's worth noting that if you have Continental or United miles, this is an instance in which you'll want to transfer United miles to Continental to book. Continental's systems auto-price this as a legal award, while many United agents will take issue with the routing. Also see other reasons you should book awards on Continental instead of United.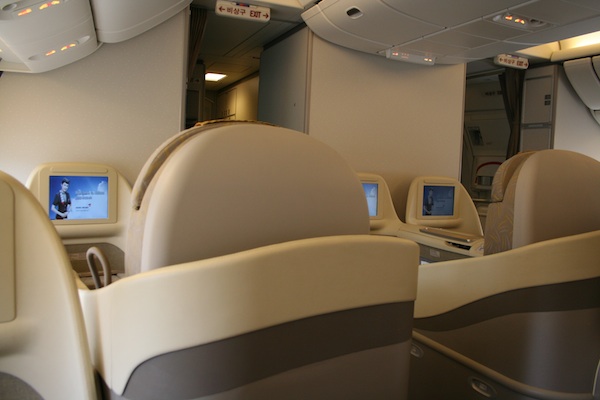 Thai Airways
Thai Airways flies from Los Angeles to Bangkok and also serves several destinations in Australia/New Zealand, including Auckland, Melbourne, Perth, and Sydney. Combined with their Los Angeles to Bangkok flight, this can be the best way to get from the West Coast to Australia/New Zealand, and should be legal through Continental and US Airways. Unfortunately business class award space isn't nearly as good as it used to be on the Los Angeles to Bangkok flight, though it's not awful either.
United
While United flies to Sydney out of both Los Angeles and San Francisco, their award space isn't very good, especially in business class. They'll occasionally release coach award seats and sometimes release one first class award seat, though if you're traveling in pairs they can almost be impossible.
OneWorld
Qantas
Despite Qantas, Australia's largest carrier, being in OneWorld, their award space is often abysmal.
They fly the Airbus 380 from Los Angeles to Sydney and Melbourne, and it's almost impossible to come across business class award space. That being said, they will occasionally release a couple of first class award seats 11 months out, so it pays to check right when the booking window opens, as this is hands down the best product to Australia.
If you're not lucky enough to snag those seats, you'll find that business class award space is a bit better on their Dallas to Sydney and Los Angeles to Brisbane routes. The route with the best business class award space on Qantas out of the US is definitely their Los Angeles to Auckland route, though, which has reasonable award space when booking far in advance. Unfortunately they don't offer a first class product on this flight, their Dallas to Sydney flight, and their Los Angeles to Brisbane flight.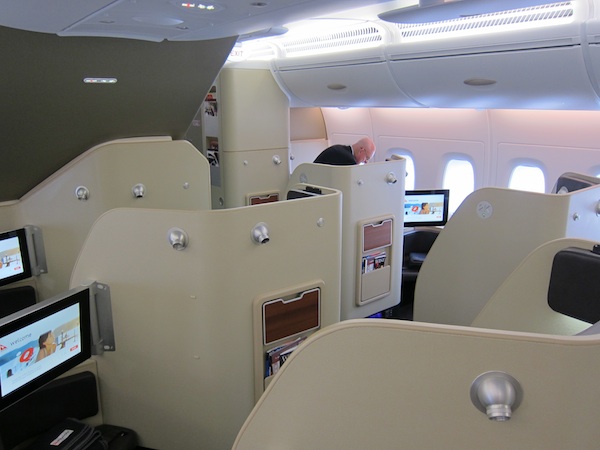 But if you're trying to snag a Qantas award out of the US, the key is really to book way in advance or be willing to wait until close to departure, often within a week.
Cathay Pacific
Going this route will cost you dearly, though it's often a fun way to travel. It would also be more comfortable than many of the other options described, since even in business class it would all be in seats that recline to fully flat instead of angled flat (see The Best International Business Class Seats for Sleeping). You could fly from the US to Asia on Cathay Pacific in first or business class, and then separately book an award ticket on Qantas from Asia to Australia.
American counts that as two award so it's a bit more expensive than going straight to Australia, though it can be a fun way to get a stopover in a city like Hong Kong or Singapore, while flying some great products and having access to better award availability. Qantas' award space between Singapore and Sydney/Melbourne is much better than between Los Angeles and Sydney/Melbourne in both first and business class, despite the fact that all the routes are operated by the Airbus 380.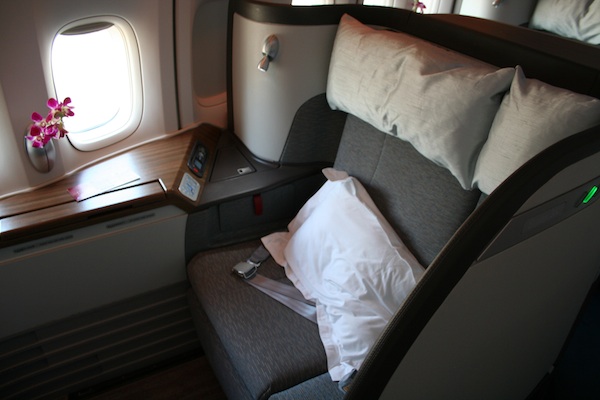 SkyTeam
Delta
Delta's "low" level business class award availability to Sydney is abysmal. The only reasonable chance at getting an award seat on Delta to Sydney is to book last minute, when they release many of the otherwise unsold seats into award inventory. Other than that, you can forget about it.
V Australia

While V Australia isn't in SkyTeam, they do partner with Delta, and are the best option for getting to Australia with Delta miles in business class (see The 10 Best Value Premium Cabin Award Tickets). While business class award space on them isn't nearly as good as it used to be, it's still better than much of the direct competition. They fly nonstop out of Los Angeles to Brisbane, Melbourne, and Sydney, with the best award space being on their Los Angeles to Brisbane route. The only thing worth keeping in mind is that Delta imposes fuel surcharges for V Australia award redemptions, so expect to pay $500-600 for a roundtrip award ticket.
I think that covers most of the basics for awards to Australia and New Zealand. The key to these awards is to book far in advance and be flexible with dates. Even as a pro you'll come out disappointed otherwise.
Related Posts
Best New Zealand Luxury Lodges
Milford Sound Flight and Cruise, New Zealand
Review: Matakauri Lodge, Queenstown, New Zealand
Etihad A380 First Class Apartment Award Space to Australia
The Best Airlines for Kids and Families
Need Award Booking Help? Our fee is as low as $75 per ticket if you book your hotel through us.
If you enjoyed this, join 200,000+ readers: please follow TravelSort on Twitter or  like us on Facebook to be alerted to new posts. 
Become a TravelSort Client and Book Your Hotel with Virtuoso or Four Seasons Preferred VIP Amenities!