Africa can be a very tough destination to get to on miles, given how far from the US it is and that there's very limited nonstop service from the US. As a result, an award ticket to South Africa often requires award availability for two longhaul flights to match up, which can be really tough to do. To keep things simple I'll leave some Northern Africa destinations, like Egypt and Morocco, out of this post (in terms of tips they align more closely with the Middle East, which I'll save for a future post). That's why I figured I'd offer some tips for the best airlines and products for getting to Africa, broken down by alliance:
Star Alliance
South African Airways Direct from New York and Washington
South African Airways is one of only two airlines flying direct between the US and South Africa. Delta also flies to Johannesburg out of Atlanta, though finding "low" level award space is virtually impossible. South African is fairly good about releasing award space, but the seats tend to go quickly, so be sure to book as close to 11 months out as possible, especially if you're traveling during their high season. The flight does have a fuel stop in Dakar, though to the best of my knowledge passengers can stay on the plane, so it's not too much of an inconvenience.
South African has an excellent fully flat business class product.
Ethiopian Airlines from Washington to Addis Ababa
Ethiopian Airlines recently joined the Star Alliance, which I believe was a very nice addition. They are based in Addis Ababa and fly to Washington Dulles, and have plenty of award space in both business class (which is angled flat) and coach. They operate the route with one of their new 777 aircraft, and the business class product actually seems to be decent. From there you can make easy connections to the rest of Africa.
Continental Airlines from Houston to Lagos
Continental flies to Lagos using one of their 777s that features fully flat beds, and there's a ton of award space. Now, perhaps Lagos isn't your top choice for an African vacation destination, though South African Airways has convenient connections from there to Johannesburg. I mention it because the amount of business class award space on this flight is unreal.
United Airlines from Washington to Accra
United's route to Accra is operated by one of their 767-300 aircraft featuring fully flat business and first class seats, and award space is plentiful in both cabins. There are convenient connections from Accra to Johannesburg on South African Airways.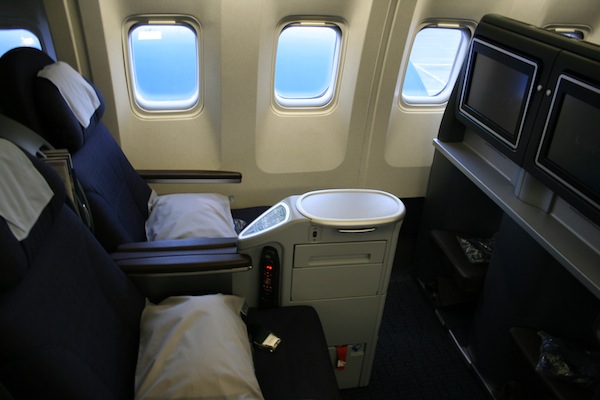 Turkish Airlines through Istanbul to Nairobi
Nairobi is a popular safari starting point, and unfortunately one of the tougher airports to get to on miles. That being said, Turkish has a nonstop flight from Istanbul to Nairobi that usually has plenty of award space, so if you can make your way to Istanbul you're set. This can be done a couple of ways. Either you can fly a Turkish flight nonstop from one of their North American gateways, including Washington, Chicago, Los Angeles, and New York. Alternatively, you can connect through Western Europe on Lufthansa, Austrian, Swiss, etc., and time permitting, even have a stopover there (which most airlines will allow for free).
OneWorld
British Airways through London to Africa
British Airways has plenty of service to Africa, including to Accra, Cape Town, Dar Es Salaam, Lagos, Nairobi, Johannesburg, and more. Award space is generally quite good, and they have an excellent fully flat first and business class product.
The major downside is that British Airways imposes fuel surcharges on award tickets, so if you're flying from the US to Africa via London, expect to pay over $1,000 in taxes and fuel surcharges, even if booking through American AAdvantage. It goes without saying that for most of us, the ticket doesn't feel like all that much of a "reward" at that point.
One trick to keep down the cost of the surcharges at least somewhat is to fly American as far as London, since fuel surcharges wouldn't be imposed for those segments.
Cathay Pacific through Hong Kong to Johannesburg
I mention this simply because OneWorld options to South Africa are very limited. Cathay Pacific is very good about releasing award space in first and business class, both from their North American gateways (Chicago, Los Angeles, New York, San Francisco, Toronto, and Vancouver) to Hong Kong, as well as from Hong Kong to Johannesburg.
The major downside is that American won't let you legally route this way unless you want to book it as two separate awards. So you'd be stuck paying for an award from the US to Asia, and then an award from Asia to South Africa. The one exception is when booking through Alaska Mileage Plan, which allows routings from the US to South Africa via Hong Kong on Cathy Pacific, which I also consider to be one of the 10 best value premium cabin award tickets.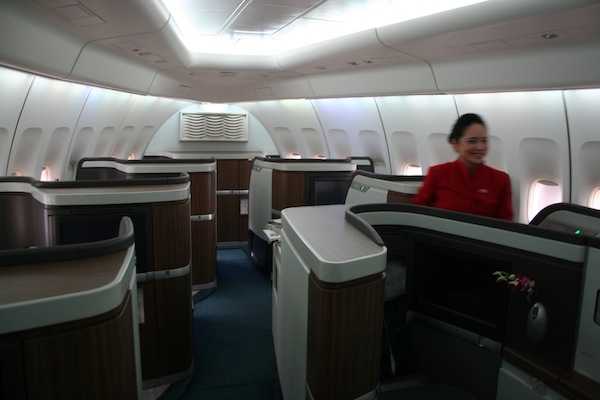 SkyTeam
Air France through Paris
Air France serves several destinations in Africa, including Cape Town, Johannesburg, and Lagos. They actually have fairly good award availability, though it's worth keeping in mind that their business class product is angled flat, meaning it's slightly less comfortable than most of the competition. Keep in mind that Air France flies the A380 to Johannesburg, so if you're flying out of Los Angeles, New York, or Washington, it's possible to fly all the way to Johannesburg on the A380.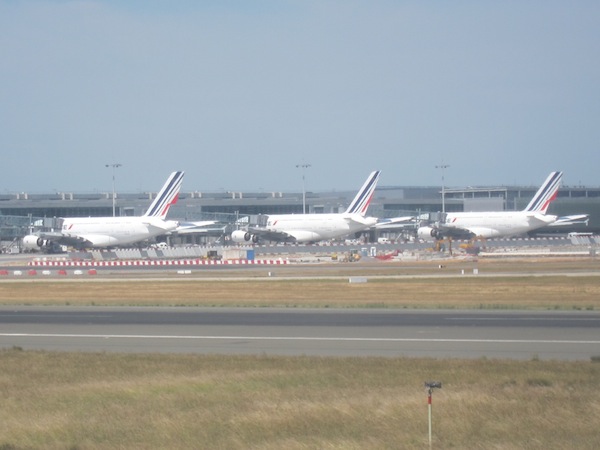 Most SkyTeam airlines will allow you a free stopover, so if you want you could even spend a few nights in Paris on either the outbound or return to split up the journey a bit.
Kenya Airways through London, Paris, or Amsterdam
If you're trying to get to Nairobi on SkyTeam, Kenya Airways is by far your best bet, as they're excellent about releasing award space. They fly to London, Paris, and Amsterdam in Europe, gateways that can easily be reached from the US on Delta, Air France, and KLM. That being said, they have recliner seats in business class, so the product isn't quite as comfortable as the competition.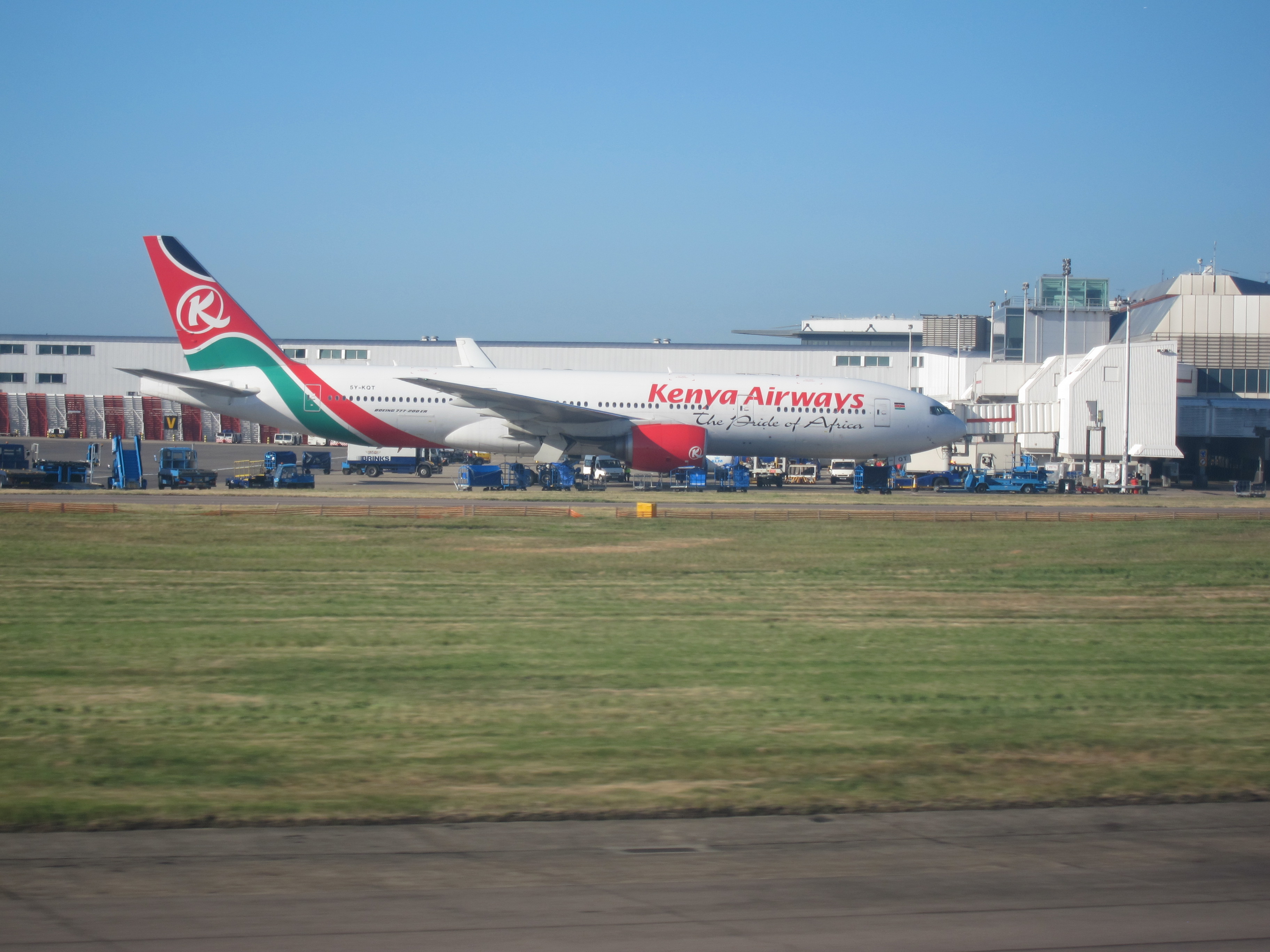 Kenya Airways award space can be searched through Air France's Flying Blue website, where you'll find there's a ton of award space on these airlines to Nairobi.
There you have it. While award availability trends are constantly changing, as of now the above are the best options for travel to Africa. Historically Lufthansa and Swiss were great about releasing award space to Johannesburg, though in the past several months award availability has really dried up on them. Update: Note that Lufthansa First Class can be booked with United miles only 15 days in advance or fewer. And Swiss no longer releases any first class award seats to partners; you would need to use Miles & More miles, for example from the 50,000 mile bonus for the Lufthansa Premier Miles & More Credit Card plus additional Miles & More miles.
Related Posts
Safari Adventure in Kruger National Park, South Africa
Best Fine Dining Restaurants in Cape Town, South Africa?
Galapagos Adventure: Stunning Wildlife, Fearless and Up Close
Tips for Booking Award Tickets to the Maldives
Need Award Booking Help? Our fee is as low as $75 per ticket if you book your hotel through us.
If you enjoyed this, join 90,000+ readers: please follow TravelSort on Twitter or  like us on Facebook to be alerted to new posts. 
Become a TravelSort Client and Book Your Hotel with Virtuoso or Four Seasons Preferred VIP Amenities!