I book award tickets for people every day, and you'd probably be surprised by the ones I have the most trouble with and enjoy doing the least. No, it's not the family of four that wants to travel to Asia. For that matter, it's not even the family of four that wants to travel to Europe during peak summer time. Instead, it's awards to Hawaii.
Hawaii is one of those interesting markets when it comes to airfare and awards on a few levels. For one, not all first class products to Hawaii are created anywhere near equal. Second, despite huge premiums for upgrading, the first class products to Hawaii are often no better than first class within the lower 48. Third, the airlines really like to protect award space to Hawaii during any sort of a peak time, making an award very difficult, and requiring us to get creative. Lastly, Hawaii flights don't follow regular award availability patterns.
Let's tackle each of the above topics individually. First of all, not all first class products to Hawaii are created equal. By that I mean that the quality of the first class product offered varies so greatly, even more so than the service difference between a US airline and an Asian airline when traveling to Asia.
United, for example, offers virtually "standard" domestic first class service to Hawaii. They operate domestically configured planes to Hawaii, meaning you just have normal domestic first class seats, even on a flight like Chicago to Honolulu, which is further than Chicago to London.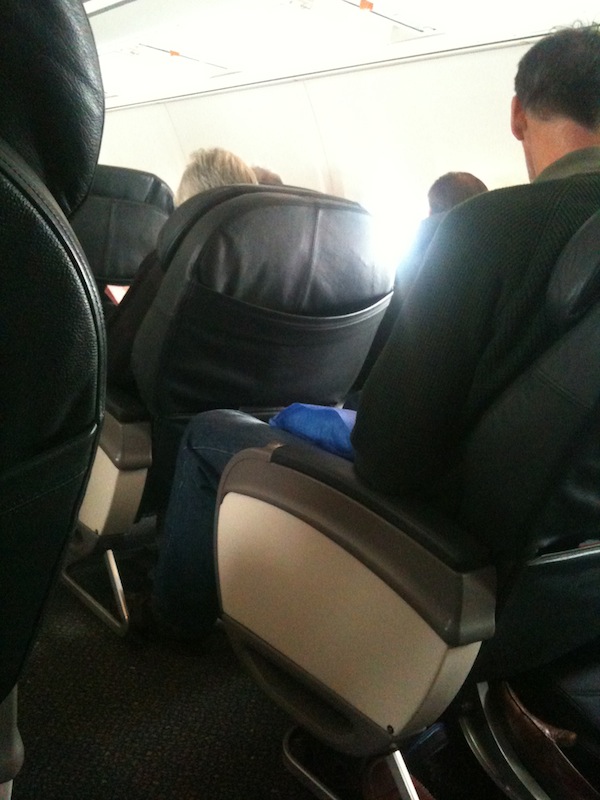 On the other end of the spectrum you have American, Continental, and Delta. It's important to keep track of the aircraft type that they operate on routes to Hawaii, given the drastic quality difference. For example, American flies internationally configured 767s out of both Chicago and Dallas to Hawaii, while most of the rest of their flights are on domestically configured aircraft. Continental offers internationally configured aircraft out of both Newark and Houston to Hawaii, while the rest of their flights are operated by domestically configured aircraft. Delta offers internationally configured aircraft from Atlanta to Hawaii, while the majority of their other flights are domestically configured. What that means is that if you select these carriers' internationally configured aircraft, you're not only getting a much more comfortable seat, but also better entertainment, enhanced catering, and hopefully better service.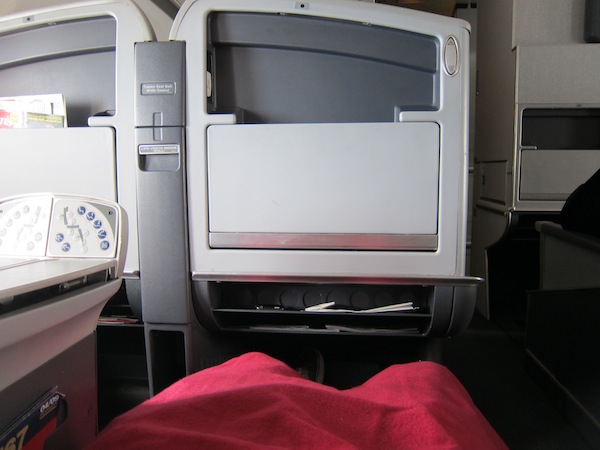 While this doesn't directly relate to awards, the point is simple – your experience on a United redeye from Honolulu to Chicago, featuring domestic first class seats, will be a world apart from an American redeye on the route, which will allow you to at least arrive fairly well rested in a slanted flat bed. Drawing from that, an upgrade or award is worth a whole lot more on American than on United for that route, given the difference in the product.
Now let's talk about how to actually get into first class on flights to Hawaii. It's shocking to me how much co-pays have gone up overall to Hawaii, especially in cases where the product isn't all that much better. It used to be that upgrading to first class to Hawaii wasn't much more expensive than upgrading any other domestic flight, but that's not the case anymore. Take United, for example. Upgrading a cheap ticket to Hawaii costs 27,500 miles each way, plus a $125 co-pay, which is incredibly expensive for just domestic first class. At the same time, they offer unlimited domestic upgrades for elite members, so this is a case where elite status can be incredibly valuable. For example, Los Angeles to Maui is one of the easiest upgrades in United's system, in my experience, and it's not unusual for all elites and their companions to clear upgrades, and for there to even be empty seats after that.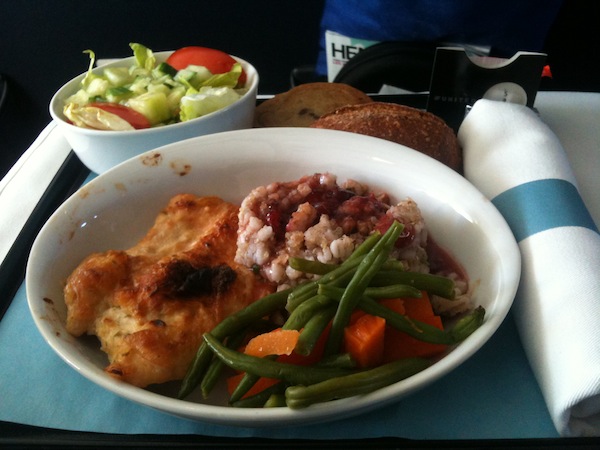 Most other airlines have even heftier co-pays and don't offer elites complimentary upgrades.
Anyway, instead of going through each airline's system, here are a few tips for maximizing awards to Hawaii:
If you want a good first class product, book 11 months out
On one hand this is a good suggestion for an award to just about anywhere, but it's especially true for Hawaii. The reason I say that is because in other markets it's common for airlines to release a lot of space close to departure, but I don't notice that as much to Hawaii. If you can plan your Hawaii vacations 11 months out and want the most comfortable product possible, book far in advance.
Want to get there with miles? Check out the Best Travel Credit Card Offers
Consider buying an upgrade day-of instead of booking first class
One request I often get from people is for business/first class award seats on the nonstop Continental flight from Newark to Honolulu. The fact is, it's one of the toughest flights to secure low level premium cabin award seats on, and elites don't get complimentary upgrades. First class often doesn't go out full, so my suggestion would be to book coach and then try to buy an upgrade day of departure. This is a 10 hour flight, and Continental sells upgrades for anywhere between $250 and $400, which is quite a good deal for a flight of that length. As you might expect, Tuesdays and Wednesdays will generally give you the best change of being able to buy-up, since those are the slower days for travel to Hawaii. The day before your flight just go to the airline's website and take a look if they're still selling first class seats. If they're selling quite a few, there's a good chance they'll be offering upgrades for cash. Many airlines have similar policies.
Look at revenue fares
For whatever reason, for most people Hawaii is the perfect destination for using miles. If they can get "free" tickets to Hawaii for their trip every other year, they're happy. While I always say "a good mileage redemption is one which makes you happy," don't by default only look at award tickets to Hawaii. There are often cheap revenue fares to Hawaii, sometimes even as low as $300 roundtrip from the west coast. If you can travel during the off-season you'll not only save on airfare, but also on hotels and avoid the crowds a bit.
Take advantage of stopovers and open jaws to lower the cost of award tickets to Hawaii

Back in March I wrote an article about maximizing the value of stopovers on award tickets. One method I described was that American lets you have stopovers at their North American gateways. So say you're booking a one-way business class award ticket from London to Chicago on American using 50,000 AAdvantage miles. You could add on a "free" segment from Chicago to Honolulu on American for months later at no additional cost. That takes care of your one-way ticket to Hawaii, so now you would only have to worry about the return. Going back to Europe anytime soon? If so, just book another award from the US to Europe, and add the segment from Honolulu to Chicago at no additional cost. So for 100,000 miles you're looking at a roundtrip first class ticket to Hawaii and a roundtrip business class ticket from Europe. Similarly, United allows two open jaws on roundtrip award tickets, so you could also build in a one way to Hawaii and it doesn't even have to be from an international gateway. It won't be entirely free, since unlike American, United has a separate award chart for Hawaii, but it's not many more miles than just the roundtrip.
Consider getting an Alaska Airlines credit card for the $99 companion certificate
Update: Unfortunately, as of 8/1/12, Alaska Airlines Companion Certificates are not valid for First Class
I think this is the best kept secret for reasonably priced first class airfare to Hawaii. Alaska Airline's Signature Visa credit card comes with a $99 companion certificate annually, which can be used for a companion on any kind of ticket, including first class fares. Alaska's first class fares to Hawaii are quite reasonable, often around $1,000, so for around $1,100 you could have two first class tickets to Hawaii (and both passengers even earn miles!). Given that first class awards to Hawaii are typically 75,000-80,000 miles per person, and assuming you value miles at around 1.5 cents each, you're saving quite a bit compared to the $1,200 per ticket "value" of a first class award ticket, assuming you can find availability (which is a big "if").
Anyway, those are a few of my best tips. While I'm usually able to find award tickets to Hawaii for clients, I'd say I'm able to convince more than half of them to go the route of getting the Alaska Airlines credit card so they can save their miles for their next adventure.
Update: After the British Airways award chart changes in November 2011, British Airways Avios can be a good deal for American Airlines coach awards to Hawaii: just 25,000 Avios and about $25 in fees per roundtrip ticket.
You can get up to 100,000 British Airways Avios (50,000 of them after your first purchase) if you're approved for the British Airways Visa during the annual promotion; the rest of the year, you can get 50,000 Avios as the sign-up bonus.
Use the Hawaiian Airlines 50% Off Companion Pass
If Hawaiian offers the most convenient route and you're willing to fly coach, consider getting the Hawaiian Airlines Card with 35,000 Bonus Miles + a one-time 50% off companion discount for roundtrip coach travel.
Airline

Strategy

Best first class award for a couple

[Update: new certificates issued 8/1/12 and later are only good for coach]

Alaska Airlines

Get the Alaska Airline's Signature Visa credit card: Annual $99 companion certificate

Best first class award if traveling from and back to Europe

American Airlines

Book a one-way first class award for 50K miles from Europe to an AA N. A. gateway, e.g. ORD, then use it as your stopover to add on a flight to HNL months later. Make a similar one-way award booking to return to Europe via ORD or other gateway city.

Most comfortable First Class award seats

American: 767-300, Business Class seats recline 180 degrees, seat width 18.5 in.

Delta: A330-300, First Class seats recline 176 degrees, seat width 20.5 in.

United: 767-400, Biz-First seats recline 156 degrees, seat width 21 in.

Or, fly United PS service to SFO, then find a 777-200 with First Class Suites

70K miles using British Airways AA partner redemption

Book award 11 months out; or

SkyMiles members can upgrade when purchasing package from Delta Vacations

Book award 11 months out; or book a flight less likely to be full (Tue/Wed travel ideal). Try to buy an upgrade the day of travel for $250-400

Best chance for free upgrade as a top-tier elite

United Airlines

Easiest routes to clear an upgrade:

LAX-OGG/HNL/KOA/LIH
Related Posts
Flat Bed Seats to Hawaii: United First Class NYC-HNL for 50,000 Miles
Best United Miles Bonus Offers Available Now
How to Book a Business Class Award Ticket to Hawaii
Maximizing the Value of Your Award Ticket with Stopovers and Open Jaws
How to Fly Hawaiian from NYC to Hawaii Using AAdvantage Miles
Need Award Booking Help? Our fee is as low as $75 per ticket if you book your hotel through us.
If you enjoyed this, join 100,000+ readers: please follow TravelSort on Twitter or like us on Facebook to be alerted to new posts.
Become a TravelSort Client and Book Your Hotel with Virtuoso or Four Seasons Preferred VIP Amenities!