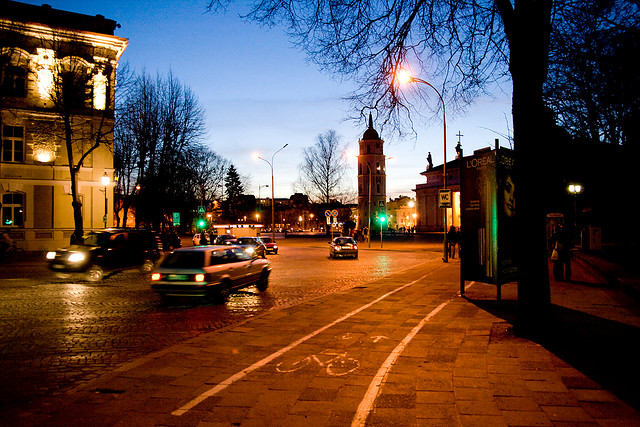 Why Go
Visit Vilnius, whose beauty inspires poetry–or at the very least, a smile. Famous Polish poet Czeslaw Milosz wrote about Vilnius: "Narrow cobbled streets and an abundance of baroque architecture, reminiscent of a beautiful Latin America city." I cannot disagree with him. It is truly a romantic city! And despite its small size and population of half a million, Vilnius is very cosmopolitan. The pretty and classic touches of the city coexist wonderfully with more contemporary leaps in design and cuisine. While Cathedral Square and the old town invite you to plunge into the endless webs of narrow streets, it's also possible to find a statue dedicated to the rock and roller Frank Zappa!
Vilnius is delightful any time of day, though especially with your special someone while gazing at the sunset. At dusk, walking beneath the lit street lamps along serene streets, you can practically imagine how on this very corner, underneath a flowering balcony, a fervent admirer once sang to his lady love. Only the contrast of modernity in the form of shop windows, cars, and offices returns you from the world of dreams and stories to the 21st century side of the city.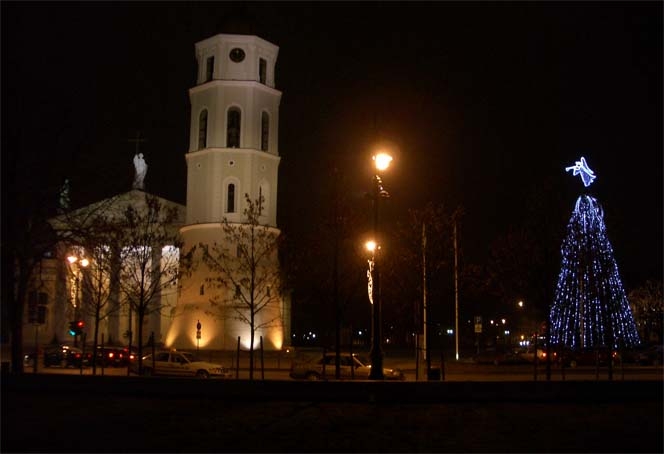 Insider Tips
Vilnius has good public transport. Tickets can be purchased at newsstands for 0,80 Lt, or slightly more from the driver. You'll need to validate your ticket as soon as you get on board. In addition to buses and trolleys, at any stop you can catch a taxi and get to the desired destination for 2Lt. Taxis in Vilnius are fairly inexpensive – 1km costs about 2Lt. It is better to call a taxi by phone than to try to flag one down on the road.
The national currency is the Lit. 1EUR ~ 3,50 Lt. The Litas is very sensitive to fluctuations in the Euro, so every day the rate may vary. You can withdraw cash using ATMs or exchange currency at banks and exchange offices. In restaurants, shops, hotels, and gas stations you can pay by credit card, but note that a percentage of the bill will be charged as a transaction fee.
In addition to Lithuanian, most locals speak Russian and many younger Lithuanians speak English, so you'll likely find someone whom you can ask for help with directions if you need to.
Tipping is appreciated;10% is typical.
In terms of souvenirs, amber and ceramics are among the most popular. Those who aren't sure where to shop should head to Dawn Warta and Pilies streets. Edible souvenirs include rye bread, cheese, liqueur, brandy and chocolates, which might also be nice to keep in one's hotel room, too!
Traditional Lithuanian cuisine tends toward hearty dishes of pork, potatoes with sour cream and pickled mushrooms, herring, smoked sausage, and beetroot. The most popular dish is are zeppelins, which are hearty and filling potato cakes.
Lots of cafes, restaurants, shops, and banks are located on Prospect Gedeminesa, in the center of Vilnius. The main pedestrian street in the old town is called Pilies, which is a perfect destination for a romantic stroll.
For shopping options, head to the entertainment center Akropolis on Ozo 25. This is perhaps the biggest shopping complex in the Baltic States. Here you'll find just about everything, including a pizzeria, an ice-skating rink, a cinema, a supermarket and (of course) plenty of shops! Open from 8am until 11pm, it's a perfect spot for some retail therapy.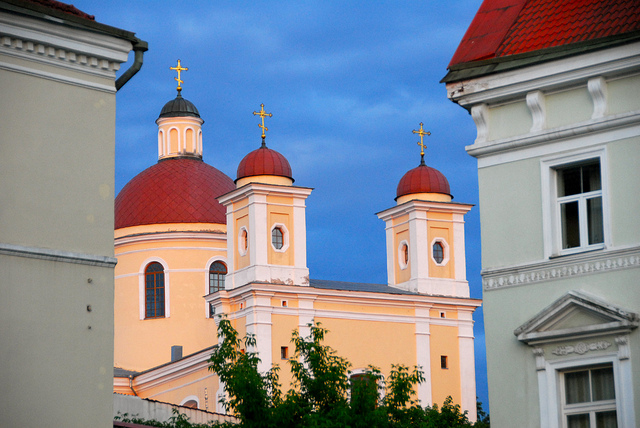 Where to Stay

For a perfect central location and a touch of class, the five-star Narutis Hotel is an excellent bet. Housed in a historical building that's just a few steps from some of the most engaging sites in the city, it's a perfect retreat from a day of exploration. Classic touches of the property have been lovingly preserved while more modern flourishes have been added, meaning travelers who stay here can find both a stylish place to go to sleep as well as one that is comfortable and inviting. For those who have felt stressed out by the flight, the on-site spa is a great way to relax and unwind together. The only thing lovebirds might want to keep in mind while staying here is that the breakfast is a bit average, and that it's better to go check out a cozy local café instead.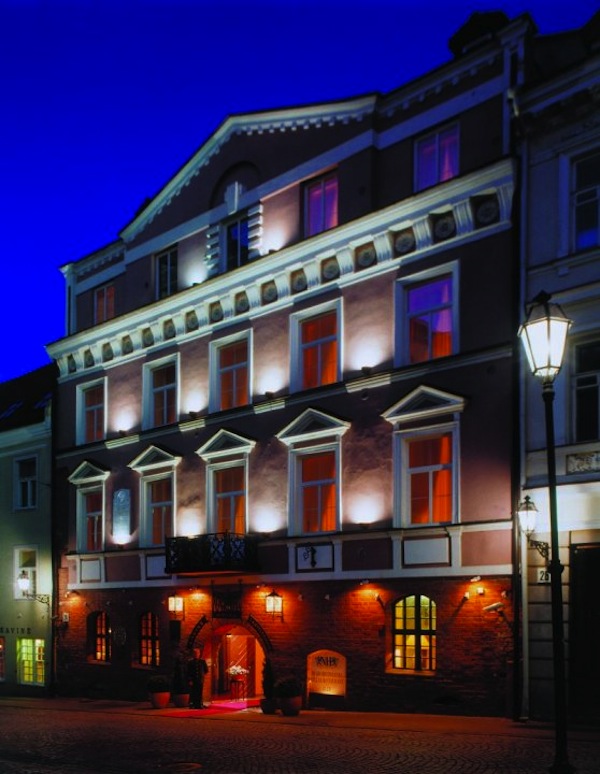 Of course, sometimes a romantic vacation is more about seclusion. Located 19 kilometers from Vilnius, Le Meridien is the perfect pick for couples who want to get away from the bustle of the city during their vacation. A huge and impressive outdoor area includes a pond, where you can go boating or just relax in the gazebo on the beach. During the warmer months, it's possible to take a dip in the swimming pool, and those who want to be pampered can arrange for a day at the sauna and spa center. Try a massage with aromatherapy oils, after which you'll sleep like a baby. Rooms here are very comfortable, with high ceilings, beautiful curtains, and a romantic balcony perfect for gazing over the lush greenery that makes up the resort. Those who are renting cars will find it's the perfect short drive from the main parts of the city, though the friendly staff at the front desk will also arrange for private transportation or a taxi. These luxury touches in a serene setting bring harmony and a sense of romance that will really wow couples.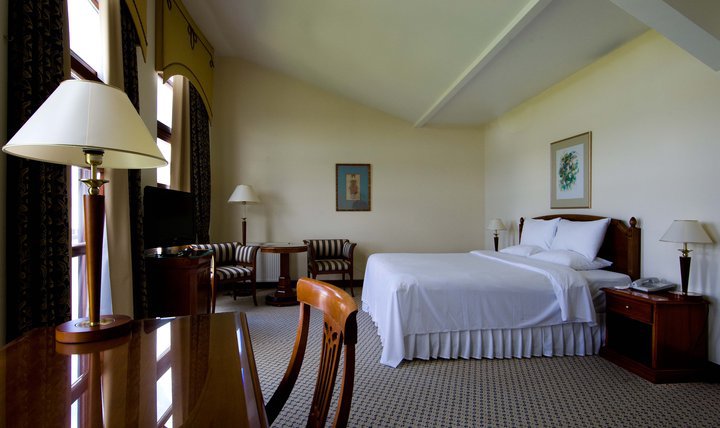 What to Eat
With no shortage of spots to choose for traditional Lithuanian cuisine, there's a reason that so many tend to flock to Lokys. Lovingly restored in the 1970s, this space has been the site of meals and gatherings for centuries, and the old-world flourishes are still very much alive and well, from the decor to the recipes for the entrees. There's nowhere quite as charming that serves up traditional dishes, and couples will likely fall in love all over again, thanks to the slow yet efficient pace of service and overall atmosphere.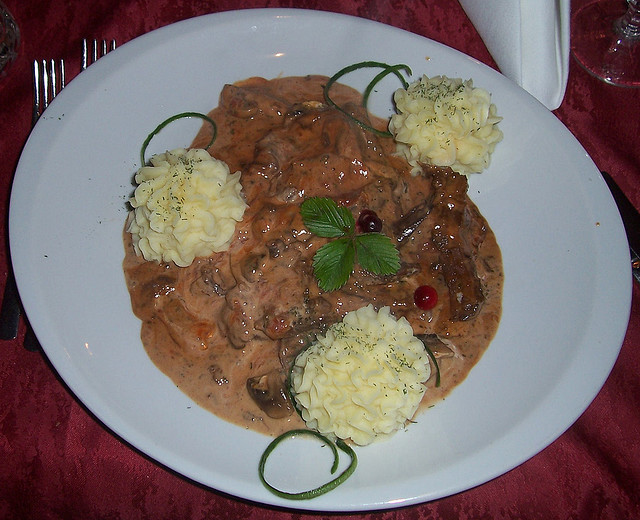 Of course, sometimes more traditional romantic cuisines will delight all the more. La Provence is a cozy restaurant in the old town where you can enjoy French and Mediterranean dishes. The menu here is certainly not cheap, and connoisseurs of French cuisine may not find it completely authentic, but to us it was worth it! We chose venison for our main course, served with millet porridge and a sweet sauce. I'm sometimes not a fan of these gourmet experiments, but it was great! The restaurant has a sommelier, who is happy to guide you in choosing the perfect wine for your meal.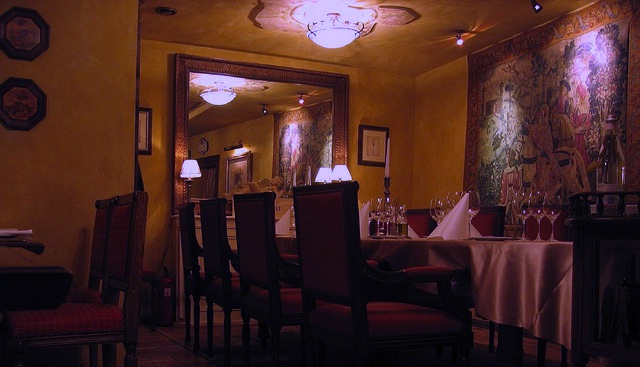 Another solid place to try traditional Lithuanian dishes in a cavernous environment is Zemaiciail. Nourishing zeppelins and potato pancakes with meat are one reason travelers and locals alike love it here, though a large selection of tasty beers doesn't hurt, either. This is not a cheap place, of course, but it is very nice. During the summer, they set up tables on a cozy patio. Listen to the chirping of birds and the pleasant background music for dinner, and immerse oneself in the wonders of Vilnius.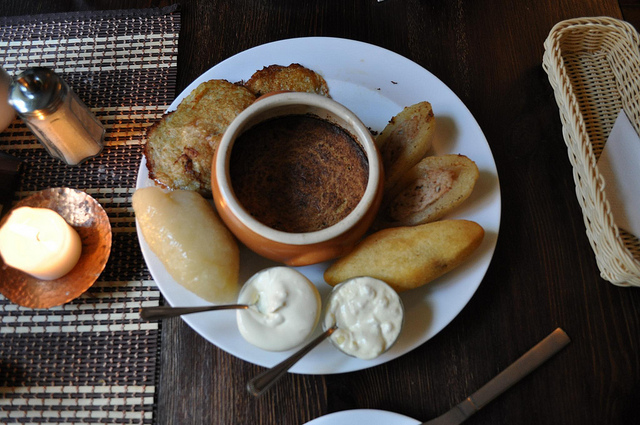 If you enjoy Spanish food, come to Tores. This goes double for those visiting during the warmer months, Tores is located on a hill, so its summer terrace offers beautiful views of the river, green trees, and the old town alike. The menu had a lot of delicious choices. We opted for the fish soup (12Lt), risotto with seafood for main (18Lt) and apple strudel for dessert (7Lt). For those visiting during the chillier months, it's also an excellent romantic spot for a dinner that will revive your spirits and have you ready for the colder weather.



What to See and Do
Ancient sites aren't tough to come by in Vilnius. The old baroque town located south of Cathedral Square is a web of narrow streets, with the main pedestrian street Pilies stretching across the entire old city. Walking around, you can see the Vilnius University and Presidential Palace, which was built 16 centuries ago. The palace was originally a house of a wealthy merchant. Also in the Old Town area are St. Anne's Church, an excellent example of fine Gothic architecture from the 16th century, and Bernardine Church.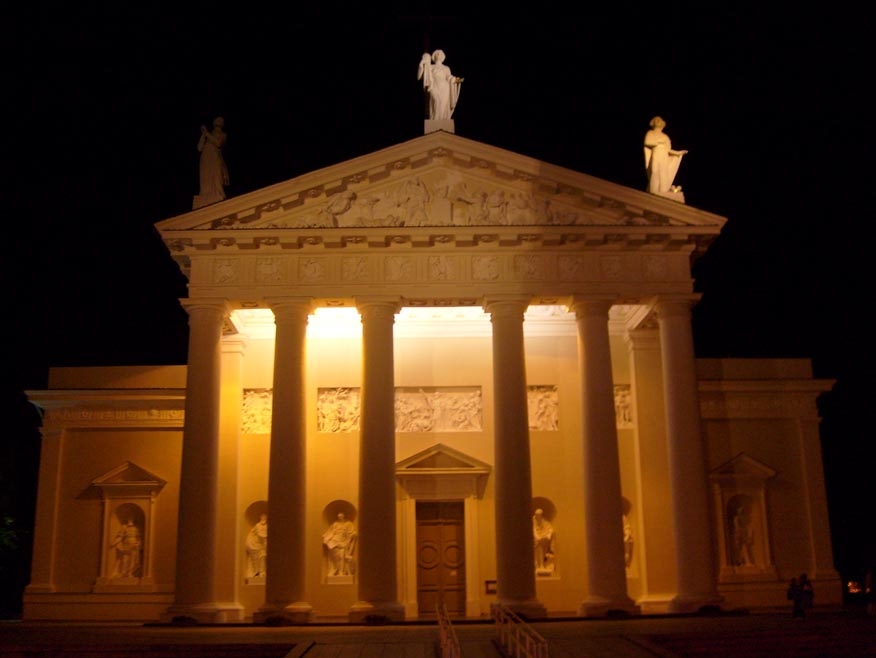 One street over, the bustle of Pilies smoothly turns into Didzioji Street, a perfect destination for couples who are also art lovers. One must-see attraction here is the Lithuanian Art Museum (you can get here for 5Lt). After passing the town hall, you will find the Contemporary Art Center, where you can enjoy a gallery of works of contemporary artists. Further towards the east of the Town Hall Square is the Church of St. Casimir, the dome which adorns the crown and cross. And at the end of the street lie the city gates, called "the gates of dawn," which themselves are worth a visit for a photo opportunity.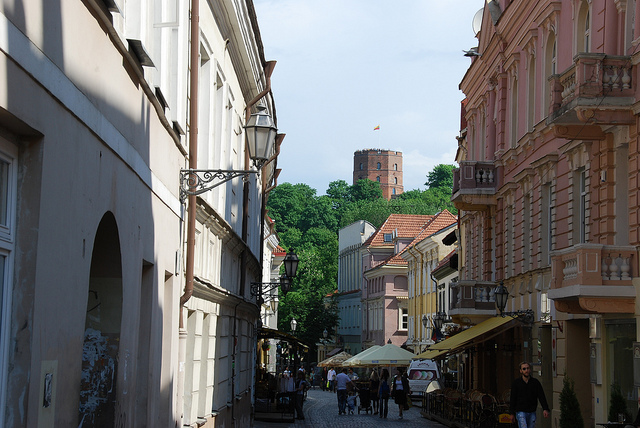 Many Jews once lived in Vilnius in the Jewish District, on the outskirts of the eastern part of the old city. At one time many synagogues were here, but the Second World War led to the mass extermination of Jews and the synagogues were destroyed. Today in Vilnius only one synagogue survives, on the street Pylimo 4, and further along the same street travelers will find the Jewish Museum. This is a very sad place, where you will learn about the horrific events of the war years and the fate of the Lithuanian Jews, but for those who care about history, it is a spot well worth visiting.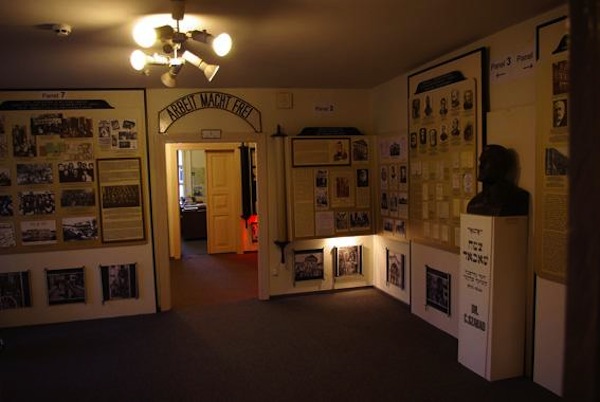 Located away from the hustle and bustle of the main part of the city, Café de Paris is a great spot to treat oneself to a coffee or snack. This cozy cafe has a very romantic energy, as it is a place where you can sit quietly and sweet talk that special someone without interruption. On Saturday nights, it gets a bit more lively, with musical performances by local and visiting musicians. On the day of my visit to the cafe, there was excellent jazz. The menu offers desserts and snacks at a variety of prices, and the friendly servers are happy to answer questions.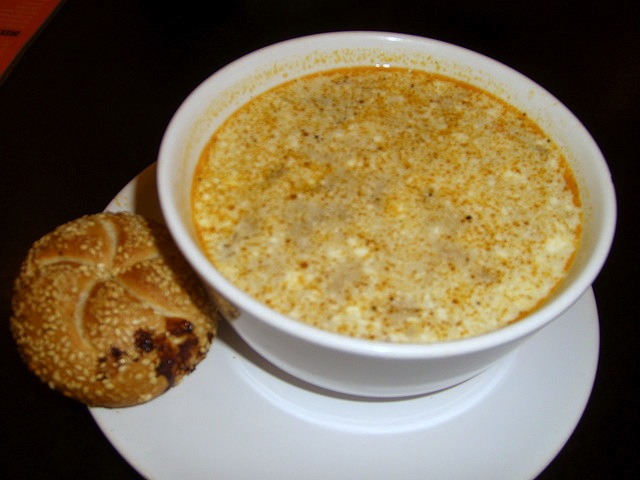 If you enjoyed this, please follow TravelSort on Twitter or become a Member to be alerted to new posts.
Photo Credit: UnorthodoxY, Naritus Hotel, Le Meridian, sidstamm, Antoine, FH Mira, Tomas Aleksiejunas