There's no question that airlines have been working hard to become more efficient lately. This is reflected in the increased profitability of most major US carriers over the past couple of quarters, as they've gone from losing hundreds of millions of dollars to finally being profitable once again. There are several areas they've improved in that have led to profitability, though most notably I would say capacity cuts have helped. There's no doubt that almost all airlines "unbundling" their services, all while not really lowering the cost of basic airfare, has helped quite a bit too.
But looking at the efficiency of airlines more globally, there's one thing that's clear – airlines are ditching international first class in favor of premium economy.
If you've read any of my columns here so far, you probably realize that I love international first class, though I definitely don't like to pay for it. Instead, I use miles for first class award tickets. Sadly, it appears as if the opportunities to use miles for first class are getting fewer and fewer, and that's a trend that will likely continue.
In the past virtually every airline offered a first class cabin on all longhaul, international flights. Back then, many business travelers, especially executives, could justify paying for it. Today, however, United is the only airline in the world that I can think of offering first class on all of their longhaul, international routes. Despite many airlines taking great pride in being premium carriers, like Singapore Airlines, Cathay Pacific, Emirates, etc., they have almost all removed first class cabins from some of their less lucrative longhaul routes. In fact, in a recent interview, Thai Airways' CEO even mentioned that Thai was losing money on their first class product, yet they had no plans to eliminate it. So there is definitely some "prestige" factor associated with keeping a first class product, though it's quickly becoming a cost that many airlines can't afford anymore.
The reason that first class is often not justifiable anymore goes way beyond budget cuts. In a way, the airlines have shot themselves in the foot. The fact is, the airlines have made their business class products so good, that the difference between business and first class is now minimal on leading airlines. Both feature flat beds, amazing entertainment, great food, and excellent service. If anything, a business traveler will arrive more well rested (and not in a food coma!) when flying business class.
But the cuts in recent years haven't just changed the landscape of international first class. For obvious reasons, many businesses can't justify business class fares anymore, especially for non-executives. With business class fares often in the five-digit range, it often makes sense to pay a tenth of the fare for coach and have an employee fly out a day earlier instead, to be able to recover from jetlag.
Airlines, in their own way, though, are countering this trend by offering a premium economy product, which not only offers substantially more space than economy, but also offers better service, entertainment, and food. It's much easier for business travelers to justify, and is ultimately quite comfortable. Airlines like Air New Zealand, British Airways, Qantas, and many more, offer a premium economy product. In looking at the prices for premium economy on Air New Zealand from Los Angeles to Auckland, for example, it's no surprise that the cabin is doing so well for them – a roundtrip ticket goes for $3,500USD, and often Premium Economy is the first cabin to sell out!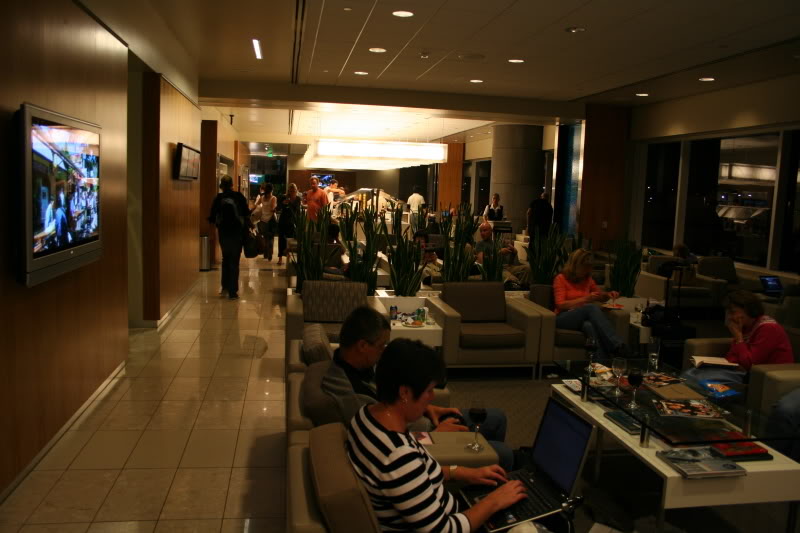 While on the surface premium economy sounds like a win-win, giving travelers more options, there are downsides to it as well. Almost all airlines only offer one cabin upgrades. That means for an airline that doesn't offer a premium economy product, you can upgrade from coach to business class. However, with premium economy gaining more traction, the airlines are essentially eliminating the possibility of upgrading from economy class to business class. Instead, one now needs to book a premium economy ticket to upgrade to business class, or at the most will get an upgrade to premium economy from economy class.
Adding premium economy and eliminating first class seem to go hand-and-hand. As airlines reconfigure aircraft to remove first class seats, it's an awfully convenient time to add a premium economy cabin. Unfortunately the elimination of first class seems to be the worst thing that could happen for those of us looking to redeem miles for premium cabins, even if only business class.
You see, airlines actually seem to fill premium economy and business class without offering many seats to award travelers. First class as of the past few years seems to be about a 50/50 split between people upgrading from business class and people on outright award tickets. Those upgrading from business class to first class would ultimately partly be making room for award passengers looking for business class, which isn't the case when there isn't a first class cabin. Ultimately, though, the elimination of first class is a huge hit for those on award tickets. Many airlines release first class award space frequently, since they don't plan on selling the seats, while they don't release a lot of business class award seats.
One example of this has been the San Francisco to Sydney market for Qantas. They used to fly an aircraft equipped with coach, premium economy, business class, and first class on the route. First class awards weren't too tough to get on this route. Now they just offer business and economy class, and sadly enough, so obviously first class isn't an option, though I don't remember the last time I've seen business class award availability either. As a matter of fact, not only did they eliminate first class, but they reduced the size of the business class cabin as well. Qantas isn't alone there either. Take Lufthansa, with their first class product, for example. On the Boeing 747 they offer 16 first class seats, yet on the Airbus 380, which has about 200 more seats, they only have eight first class seats. As a result they have decided not to release award space on their Airbus 380 flights.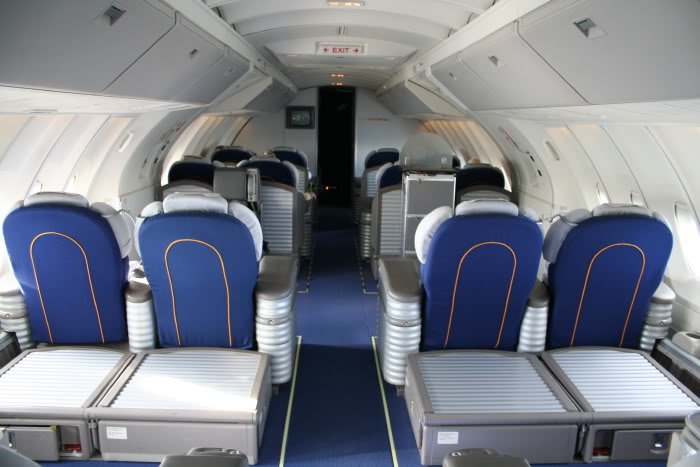 While I'm excited about the airlines (hopefully) becoming more profitable, there's no doubt that the implications of this trend aren't good for the consumer. There are rumors floating around that Delta will be the first US airline to offer a true premium economy product on some of their longhaul flights, so it will be interesting to see how this business model fares in the US. Ultimately this doesn't mean you should rush to book first class awards – first class will still be around for the next few years. But I'd be willing to bet that in 10 years time, the number of airlines offering a first class product will be only a fraction of what we see today, and the size of first class cabins will continue to shrink.