April 2012 Update: Please see our most recent picks at The Best Travel Credit Cards for Sign-Up Bonuses and Everyday Spend
One way to rack up a huge number of frequent flyer points on the cheap is through travel credit cards and their sign-up bonuses. Beyond that, putting your daily purchases on the right credit card is important in order to maximize the number of miles you earn as well. I've signed up for a few cards recently that I figured I'd talk about, and also have had a huge shift in which credit cards I'm using for my daily spend.
While I often spend money in order to reach the threshold for sign-up bonuses (many credit card sign-up bonuses require $1,000-$3,000 of spend in the first few months), there has been one huge change in my spending patterns – I haven't used my Starwood Preferred Guest American Express credit card in months. Literally.
Everyday Spend
Nov. 2011 Update: AMEX Membership Rewards has devalued, so the AMEX Premier Rewards Gold Card is worth it if you get a good bonus, and to put gas and grocery spend on, but not worth paying the $175 annual fee for when it comes time to renew. See American Express Membership Rewards Changes: Miles, Points and Spend Strategy and Why Membership Rewards is More or Less Dead to Me (For Now).
I never thought the day would come, but for me, the American Express Premier Rewards Gold Card, which I compared earlier in a Review of the American Express Platinum Credit Card is just too tempting for everyday spend. The card offers three points per dollar spent on airfare (which is huge, given that I spend a ton on air travel for myself, family, friends, and clients), two points per dollar spent on gas and groceries, and one point per dollar spent for everything else. Beyond that, the card offers 15,000 bonus Membership Rewards points when you spend $30,000 on the card in a year. Now, the card comes with an annual fee of $175, so over time it's probably most valuable to those that are big credit card spenders.
Ultimately I'd probably be best off with a handful of cards in my wallet and always picking the one that's most useful for that specific purchase (given that many cards offer huge rewards in select categories), though as an all around card the Premier Rewards Gold card has proven unbeatable. And to me it's just not worth the hassle of using a certain card for gas, a certain card for groceries, etc., since the Premier Rewards Gold Card is very good in almost every category when all is factored in.
As if the three points per dollar spent on airfare isn't great enough, Membership Rewards often has transfer bonuses to their partner programs. For example, they currently offer a 50% bonus for points transfers to British Airways Executive Club and Delta SkyMiles. In other words, for every dollar spent on airfare I'm earning 4.5 British Airways miles. I conservatively value British Airways miles at 1.5 cents each, so that's a return of at least 6.75 cents per dollar spent on airfare, or 4.5 cents per dollar spent on gas and groceries, not factoring in the 15,000 bonus points I earn every year for spending $30,000 on the card. A business class award from the US to South America through British Airways costs 80,000 miles. That means that for under $18,000 worth of air travel spent on the card, I'm earning a business class ticket to South America. That's unbeatable.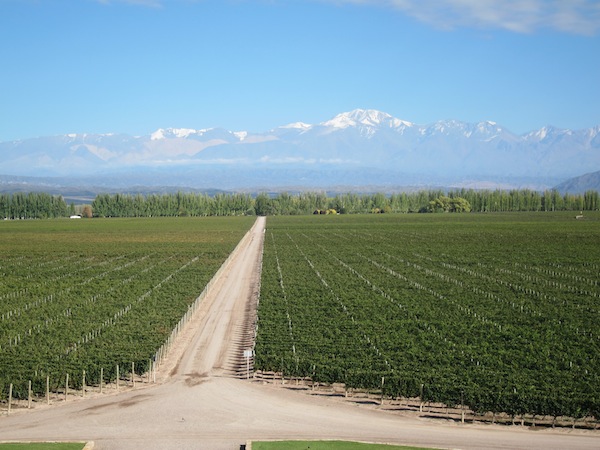 Now, that's based on air travel, but keep in mind bonuses rack up quickly in other categories too, especially with the 15,000 bonus points for $30,000 worth of spend.
I mentioned earlier that the Starwood American Express credit card is collecting dust in my wallet. That might surprise some, since Starwood points are probably the most valuable points currency out there. That's to say that one Starwood point is probably more valuable than one point/mile in just about any program, as it doesn't factor in how many points you can earn per dollar.
They can be redeemed for hotel stays, airline miles, and much more, all at an amazing rate. My main issue with Starwood points is that it takes 1-2 weeks for the points to be converted to miles when doing a transfer.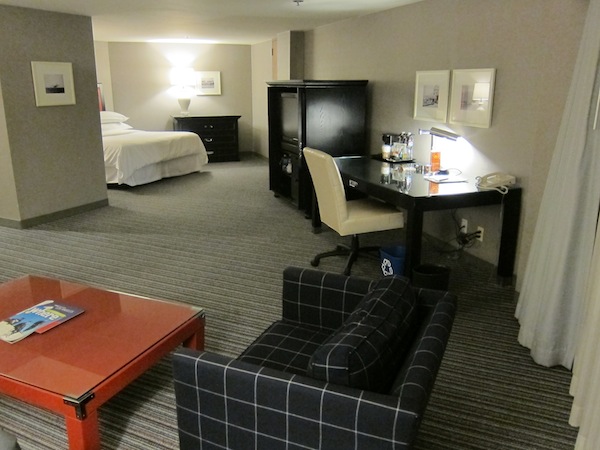 Award availability is more fluid than ever before, and airlines simply don't allow holds that long. Many airlines don't allow any sort of holds, while the most generous is American, which allows five day holds. Still, by the time points are transferred the availability will most likely be gone. For me the beauty of programs like Starwood and Membership Rewards is the ability to keep points in a program that has lots of transfer options, protecting me from inflation, limited award availability, etc. However, Starwood more or less forces me to transfer points to a program without a specific redemption in mind, which detracts greatly from the value of their points.
With Membership Rewards I only make the transfer when I see what I want. Did I find a 100,000 mile business class ticket to Europe on Delta? Great, I can hold the ticket and transfer the points instantly. Continental also allows three day holds, allowing one to hold a ticket, transfer points from Membership Rewards, and then ticket the reservation. It's a risk-free process.
Anyway, enough about why I love the American Express Premier Rewards Gold Card.
Sign-Up Bonuses
Update: The Chase Sapphire Preferred Visa offer is being updated.
Update: The Chase Sapphire Preferred Visa has become a much more valuable card; see Defending Chase Sapphire as if its My Firstborn
I also recently signed up for a few new credit cards. One of those cards is the Chase Sapphire Preferred Visa, which came with a 50,000 point sign-up bonus and no annual fee the first year. Some people that applied a few weeks before me really lucked out, as there was a targeted sign-up bonus of 100,000 points, which Chase was honoring for customers that had opened accounts in the past 90 days with a simple email through their secure message center. However, they seem to have pulled that about a day before I got my card in the mail, and I certainly can't blame them for it.
Still, Chase Sapphire Preferred points are also pretty valuable. They can be converted to other programs, most notably at a 1:1 ratio to British Airways, Continental, and Hyatt. 50,000 points in one of those program without an annual fee is pretty good in my book. Unlike most, I actually find Chase incredibly easy to deal with, since I rarely get instantly approved. When I call up they usually invite me to close one of my existing Chase cards and get this one instead, which they're really doing me a favor with, since I was planning on canceling the other card anyway.
I probably won't use the card a whole lot after my first $3,000 worth of spend (which is the minimum required for the bonus), though it's also worth noting they offer a 7% points dividend at the end of each year, whereby you get 7% of the points you earned that year from spend back as a dividend of sorts.
Another card I recently applied for is the Alaska Airlines Signature Visa Card, which offered 40,000 miles upon approval (no minimum spend!), although the card also comes with a $75 annual fee which is not waived the first year. Alaska Airlines miles are very valuable for redemptions on some of their partners, like Cathay Pacific. A first class award from North America to Asia or even South Africa is only 140,000 miles roundtrip. While that's 5,000 more miles than American charges for a US to Asia award, Alaska Airlines allows a stopover, while American would charge extra for that. So in other words, the sign-up bonus for this card plus a transfer of 80,000 Starwood points (which convert at a 25% premium when transferring in chunks of 20,000 points) would be enough for a first class award from San Francisco to Hong Kong to Johannesburg and back, with a stopover in Hong Kong and your domestic segments included on Alaska Airlines in first class.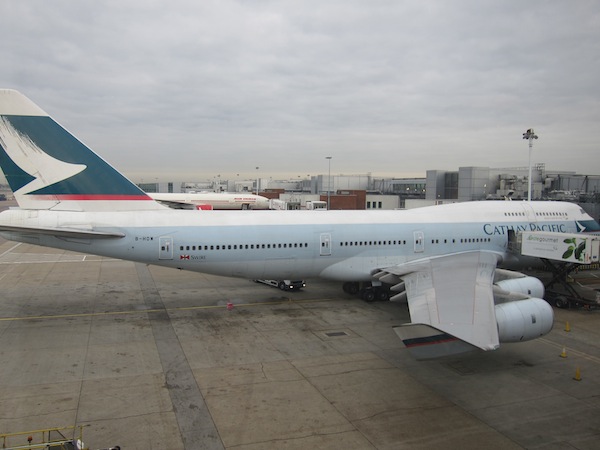 There's one other nice perk of the card that makes it worth keeping in your drawer and paying the $75 annual fee for. The card comes with an annual $99 companion certificate, whereby you can book any revenue fare and a companion flies for just $99. Best of all, both passengers earn miles.
Admittedly Alaska Airlines doesn't have the most exciting international route network, though award tickets to Hawaii are increasingly difficult to get, and Alaska Airlines has decent fares to Hawaii, in both coach and first class. Fares to Alaska are also usually incredibly expensive, so this is a cheap way to get two people to Alaska.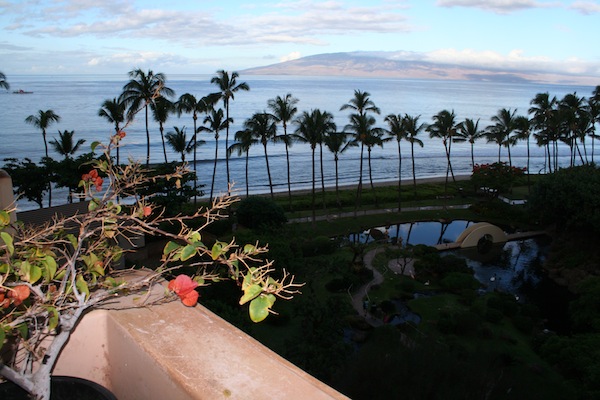 There are also a couple American Airlines Citi cards that you can sign up for, each with a 75K bonus: the AAdvantage Citi Visa, where you can receive 75K bonus miles after $1500 spend within the first 6 months, and the AAdvantage Citi Amex (see Best Travel Credit Cards for the current best available offers), where you receive your 75K bonus after $4000 in spend within the first 6 months. Note that you need to apply for both back to back (ideally, use different browsers or make sure you clear your cache between the applications) so that you can get both bonuses. Note that these are technically expired offers, and you won't see the 75K offer anywhere, but the links still work. You can call a customer service rep after applying to confirm your account is eligible for the bonus. (10/10/11 Update: links no longer work, deal is dead).
I'm looking forward to seeing what mega sign-up bonus we see next, as 100,000 point bonuses don't seem unheard of anymore. The next card I'll likely apply for, assuming there's no other incredible promotional bonus, is the Hyatt Chase card. The card comes with two free nights at any Hyatt worldwide, and as a Diamond member with Hyatt Gold Passport those two nights are in a suite. Usually the top category hotels charge 99,000 points for a three night suite stay (which is the minimum length), so you have to figure two nights in a suite are worth about 66,000 points.
The real reason I want to apply for the card is that I suspect Hyatt will be running a promotion in conjunction with their credit card sooner rather than later. We're all wondering whether Hyatt will offer "Faster Free Nights" again this year (whereby you earn one free night at any hotel after two stays), and if they do, I wouldn't be surprised if it's tied in with the credit card at least somewhat. After all, the card is pretty new and they want to make sure people keep the card when the second year's annual fee hits.
Credit Card

Key Benefits

Sign-up Bonus/Annual Fee (as of 7/12/11)

American Express Premier Rewards Gold Card

For: Anyone with high airfare spend

3 points/$1airfare
2 points/$1 gas/groceries
1 point/$1 everything else
15K points for spending $30K on card in calendar year
10K mile bonus (not available to existing AMEX card holders)
$175 annual fee (Waived first year)

10K mile bonus (not available to existing AMEX cardholders)
$175 annual fee (Waived first year)

Alaska Airlines Visa Signature Card

For: $99 companion ticket to go to Hawaii First Class, Cathay Pacific awards

3 miles/$1 Alaska Airlines/Horizon Air spend
1 mile/$1 all other spend
Annual $99 companion ticket, same class of service as revenue ticket, both tickets earn miles
40K mile bonus
$75 annual fee (not waived first year)

40K mile bonus
$75 annual fee (not waived first year)

Chase Sapphire Preferred Visa

For: 50,000 sign up bonus + non-airfare travel spend and all dining spend

2 points/$1 on travel and dining spend
1 point/$1 all other spend
7% annual points dividend
No foreign transaction fees

50K mile bonus (spend $3K in 3 months)
$95 annual fee (Waived first year)

British Airways Visa

For: Free companion ticket on BA after $30K spend, sign up bonus

2.5 miles/$1 spent on BA
1.25 miles/$1 all other spend
No foreign transaction fees

50K mile bonus (was 100K after $2500 spend)
$95 annual fee (Not waived first year)

American Express Starwood Preferred Guest

For: Most choice for transfer opportunities; BUT transfer is not instant

4-5 Starpoints/$1 spent at SPG Hotels and Resorts*
1 Starpoint/$1 all other spend

*2 Starpoints from card + 2-3 Starpoints as SPG member, regardless of card used

25K point bonus (spend $15K in 6 months)
$65 annual fee (Waived first year)
Check out and apply for the Best Travel Credit Cards.
If you enjoyed this, please follow TravelSort on Twitter or like us on Facebook to be alerted to new posts.
Become a Member to find your perfect luxury or boutique hotel at up to 50% off: TravelSort Hotels