In the airline industry, not only are airlines competing for your business, but airports are as well. After all, there's power in people actually wanting to connect at an airport. There are different methods airports use to win travelers' hearts, be it an active Twitter account, an ad campaign encouraging passengers to connect at their airport (like the one SFO launched a while back), or most substantively, facilities that actually make your layover enjoyable.
While a lot of airlines will invest in pleasant ground experiences for their premium passengers (as I wrote about in a previous post about the best first class ground experiences), the truly great airports are the ones that go the extra mile for all passengers.
So, here are a few of the airports that I think offer the best amenities:
Whether it be a 40 foot slide for kids, a movie theater, or a swimming pool, Changi is by far the world's best airport when it comes amenities. For one, their new Terminal 3 features a four story slide which actually looks pretty exciting, although I haven't had a chance yet to try it. Second, they have three movie theaters spread out between terminals. The ones in Terminal 2 and Terminal 3 feature new releases (at a reasonable price), while the one in Terminal 1 is free of charge with some more classic movies.
If you're more active, The Ambassador Transit Hotel features a swimming pool, at a cost of about $14SGD (~$11USD) per person. That rate includes access to the pool, jacuzzi, a shower room, a towel, and a non-alcoholic drink. Compared to the otherwise rip-off prices at airports, it's an absolute bargain. The list of amenities goes on and on. There is a nail and hair salon, nature trail, rest areas, fitness centers, an indoor playground, the most expansive selection of duty free shops I've seen anywhere in the world, and more. Lastly, if you have a layover of at least five hours, the airport also offers a free hour tour of the city.
Singapore Changi is the airport where I really wouldn't mind laying over as a coach passenger.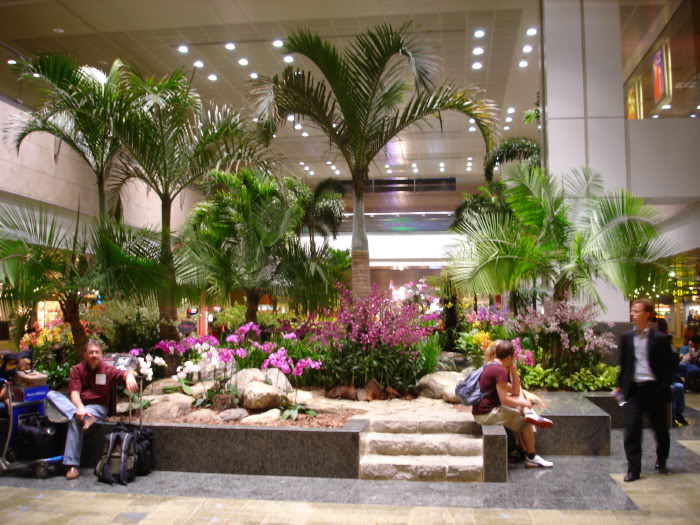 Hong Kong International Airport

Hong Kong Airport is, first and foremost, architecturally stunning. My jaw drops every time I transit the airport, thanks to the insanely high ceilings and "open air" feeling, not to mention the sheer size of the terminal.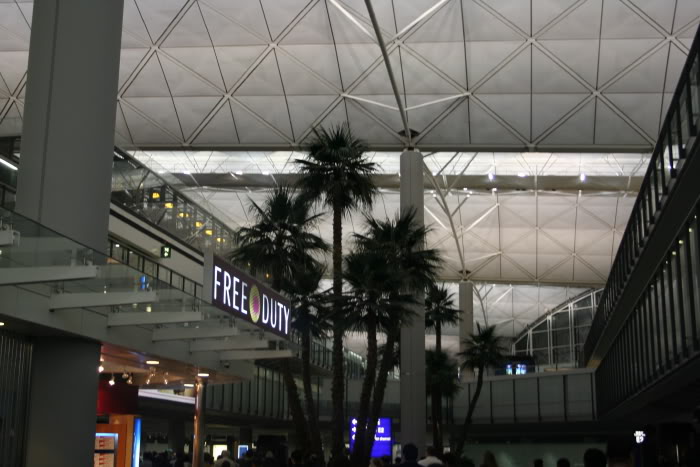 Beyond that, though, Hong Kong has an amazing selection of high end shops and restaurants, much like Singapore Changi, though in an even nicer setting. The airport also has a lot of "interactive" activities, such as a Play Station gaming area, a 4D theater, an aviation activities center, and an Asia Hollywood display. Or if you have a longer layover and want some fresh air, there's a new nine hole golf course in the SkyCity area, right by the airport Marriott.
Seoul Incheon Airport

In many ways the offerings at Incheon Airport are similar to those at Singapore's Changi Airport, though they have even more free amenities. For example, the airport offers free showers if you bring your own toiletries, or otherwise the cost is something like $6USD. Beyond that, Incheon not only offers free wireless internet, but also free computer terminals to use during your layover. Depending on the length of your layover, the airport offers free tours of the Incheon area. Perhaps that's not quite as exciting as the tour of Singapore, since Incheon is a city about an hour from Seoul, though it's a nice way to get some fresh air between flights.
And while not free, I do have firsthand experience with the transit hotel at Incheon Airport. To many US travelers, this is a completely foreign concept (no pun intended). I don't know of any US airports with "proper" transit hotels, but it's a beautiful, beautiful thing when you have a short overnight layover or long daytime layover. Instead of exiting the secure area, spending half an hour waiting for a hotel shuttle, and dragging your bags all the way, Incheon has a very nice transit hotel, costing about $45USD for six hours. If you have a long layover, especially between longhaul flights, there's no better way to pass your time than by getting some "real" sleep.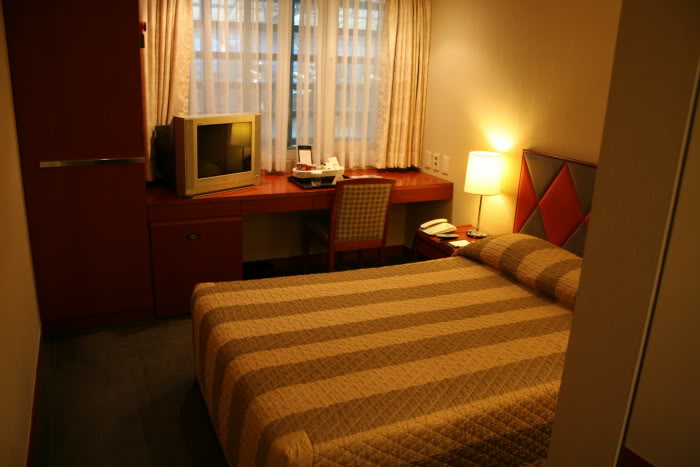 Bangkok Suvarnabhumi Airport

There's nothing particularly special about the airport, except for the reason this airport is on my list: $5/hour massages, be it back, foot, or neck massages. Fortunately I've always gotten massages for free in Thai Airways' Spa (available to first and business class passengers), though after tip I probably end up paying more than at one of the publicly available massage parlors.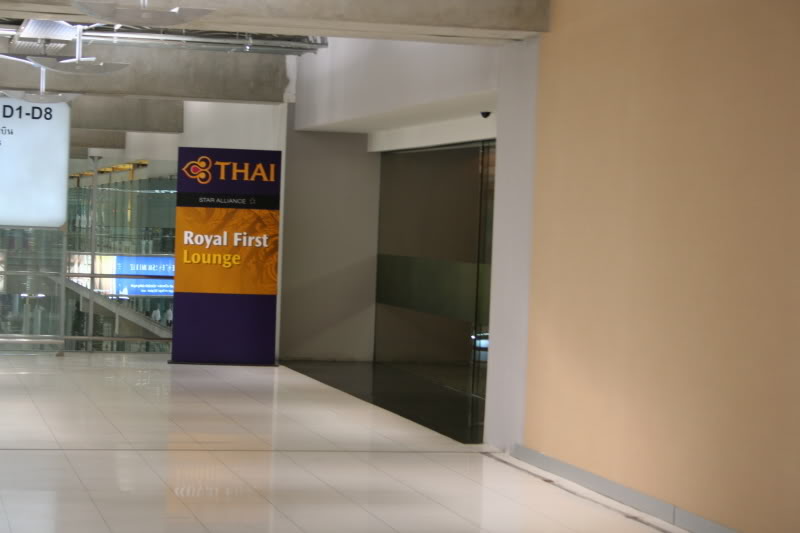 Tampa International Airport

Now, before you call me biased (since this is my home airport), please hear me out. I'm not going to claim it's the best airport in the world, but there is one aspect of the airport I really like. Typically I would be pretty sad that my home airport does not have a United Red Carpet Club or similar lounge. Thanks to the airport adding a business center a while back, however, I really couldn't care less. The business center is nothing fancy. It's simply a room separated from the rest of the terminal by a glass window, featuring comfortable leather chairs with individual desks with two power ports each.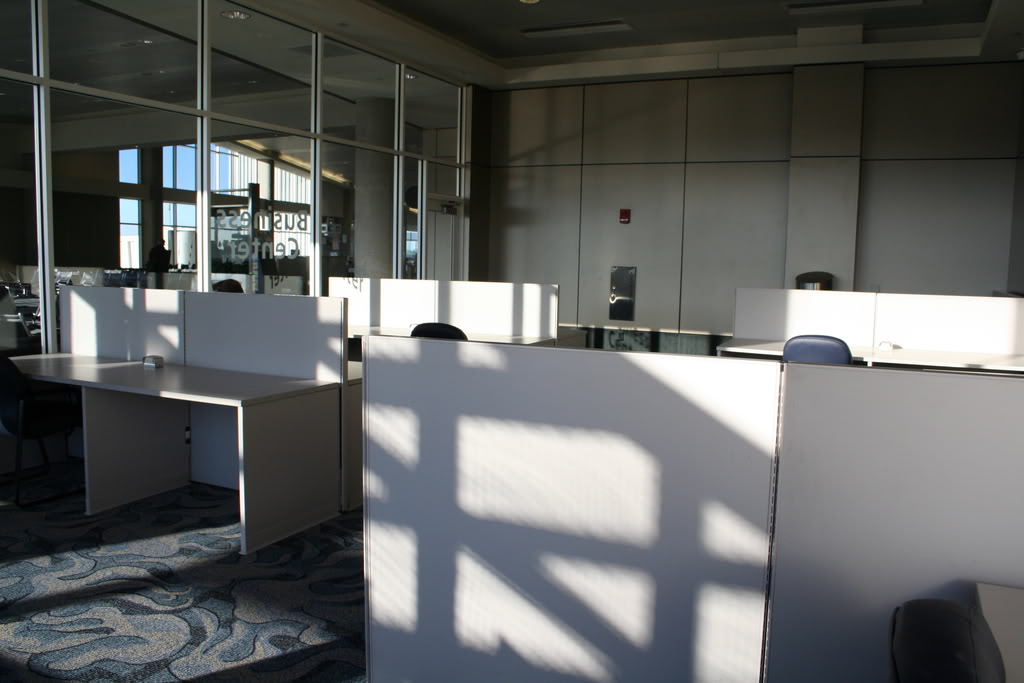 The only reason I like airport lounges is the US is because of the ability to get some work done in a quiet environment. The business centers at Tampa Airport accomplish just that, and don't cost a cent. It's simple, but the bar is set pretty low among US airports.
As you can see, my favorite airports are mostly in Asia. And I'm not alone. Coincidentally (and I say that because I only found this after deciding which airports would make my list), Skytrax ranks Hong Kong, Singapore, and Seoul Incheon, as the three five star airports in the world. And they most definitely deserve that title.
I've only included airports I've actually visited and have extensive experience with, though I realize there are other great airports out there as well. I hear Amsterdam's Schipol airport, in particular, is another excellent airport with plenty of amenities. I've never been to the airport or the city of Amsterdam, though it ranks pretty high on my list of places to see.
Do you have any favorite airports not mentioned above?
Check out and apply for the Best Travel Credit Cards.
If you enjoyed this, please follow TravelSort on Twitter or like us on Facebook to be alerted to new posts.
Become a Member to find your perfect luxury or boutique hotel at up to 50% off: TravelSort Hotels