In last week's column I discussed a few of my favorite first class products when it comes to the actual inflight experience. Even non-frequent flyers probably weren't surprised by my picks, since those airlines are typically regarded as among the best in the world by just about every source. But I think the inflight experience is only half of the story. After all, is there really that much of a difference between United's international first class and Singapore's first class? Both have extremely comfortable beds and decent entertainment, so for a redeye the difference can be minimal.
The area that the airlines should focus their energy on, in my opinion, is improving the ground experience. Most specifically, they need to find ways to make the airport experience more hassle-free and efficient. Take Cathay Pacific, typically thought to be one of the world's best airlines. They're incredible in the air. But the ground experience in Hong Kong is exceedingly mediocre. While check-in is efficient, they don't escort you through passport control, security lines, or do anything else to save you time. Heck, there's not even a premium security line. The lounge is decent, but you still have to make your own way to the gate. So you really don't save any time compared to a coach passenger.
So here are a few of my favorite airlines, when it comes to ground services:
Lufthansa's First Class Terminal in Frankfurt
There aren't too many airlines that have separate terminals for premium passengers, but when they do, it's a special treat. The First Class Terminal has everything, from comfortable sitting areas to a gourmet restaurant to sleeping rooms to showers. The real value in the experience, though, comes with the time savings.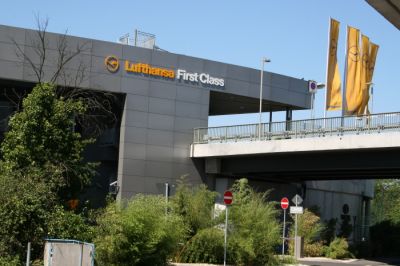 You drive right up to the First Class Terminal in Frankfurt, and are immediately assisted by a Personal Assistant (PA) that will take care of you throughout your stay. The PA invites you to take a seat, and within moments presents you with your boarding pass. Then you go through security, which is completely different than any other security screening in the world. There are no lines, rude agents, or anything else you hate about airport security. You're through within seconds. I timed it, and I'm not exaggerating here – the last time I used the First Class Terminal, I was through security in less than 60 seconds (that includes getting my boarding pass and going through security). Now that adds value to the travel experience.
Once you're seated you can either go for a gourmet meal or just take a comfortable lounge chair and relax or get some work done. Waiters are constantly roaming around anticipating your every need. And you don't have to keep track of time, since your PA fetches you when your flight is ready for boarding.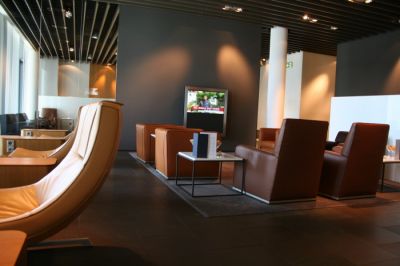 There's one other particularly nice thing about having a private terminal. You're so far from the terminal that they have to drive you to your connecting flight in either a Mercedes or Porsche. Your PA brings you to the lower level (where passport control is located), where you're introduced to your driver. Now as an aviation buff, I don't think there's anything cooler than driving on the tarmac right below the wings and tails of dozens of jumbo jets.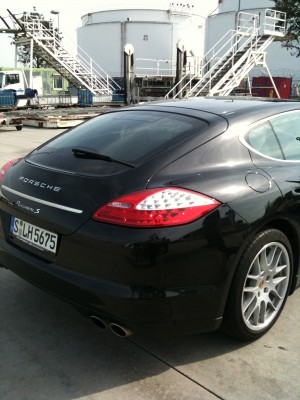 After usually a 5-10 minute ride, your driver helps you with your luggage and escorts you all the way to your seat, introducing you to the purser. If you're actually originating in Frankfurt, that's an experience that's tough to beat.
Thai Airways First Class Lounge and Spa in Bangkok
I won't fly through Asia on the Star Alliance without transiting Bangkok in first class on Thai Airways. While Thai Airways A380 First Class is quite good inflight, it's the ground experience that makes Thai Airways spectacular. The experience starts when you arrive at the airport. If you're originating in Bangkok, you can drive right up to first class check-in, where the porters help you with your bags and invite you to take a seat in the first class area. You're offered a cold towel and drink as check-in is processed, and then driven in a golf cart all the way to the first class lounge.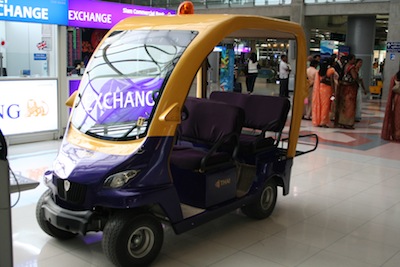 If you're connecting, however, even from another Star Alliance airline, they'll be waiting for you at your connecting gate with a golf cart, in order to drive you to the lounge. There are very few airlines that provide such a service reliably, and it really does make connecting in Bangkok a breeze.
Arriving at the first class lounge can almost be a bit unnerving if you're not used to the culture. Being "waited on" and watched by about a dozen people at any given time can be a bit embarrassing, but it doesn't take long to get used to. Each first class passenger gets their own "living room," consisting of a couch, a few chairs, and a TV.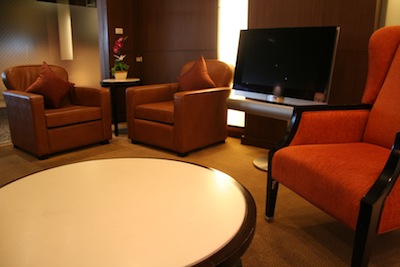 Then you basically have a private waiter. All you have to do is lift your finger and they'll be there asking what they can get you. The food is phenomenal, too.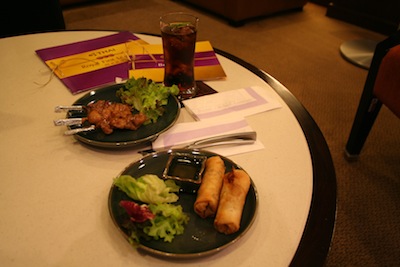 The highlight, though, is the spa. As a first class passenger you get a complimentary hour-long full body massage in a private spa room. Is there anything more relaxing than a good Thai massage before a longhaul flight? I think not…
When your flight is ready for boarding, you'll once again be driven to your plane in a golf cart, assuming your gate is far enough from the lounge. Otherwise you're escorted by foot.
Turkish Airlines "Prime Class" First Class Experience
First class is new to Turkish Airlines, since they just offer it on a few leased planes. But they do contract out their first class ground experience to a VIP ground company, so it's again quite a spectacular experience. If you're arriving in Istanbul in first class, you'll have two escorts waiting for you, one to carry your bags and one to guide you. They'll be waiting with a golf cart, which will take you to immigration and deliver you to your complimentary BMW/Mercedes transfer to anywhere in the city.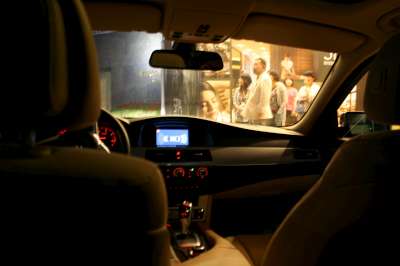 On departure it's much of the same. As a first class passenger you can be picked up anywhere in Istanbul and are driven to the airport. As soon as you arrive, there are again two people waiting for you, that take care of everything. They escort you all the way from there to the lounge, making whatever stops you'd like to make at duty free or wherever else.
The lounge itself is quite nice as well, with a mini-restaurant and very professional service. While it's not huge, it's perfectly sufficient given how quiet it usually is. When your flight is ready for boarding, you're once again driven to the plane in a golf cart. Something Turkish deserves huge props for is cutting it close for boarding. They almost always manage to get you to the plane within a few minutes of scheduled departure, minimizing wasted time. Of course the dream of minimizing wasted time is quickly shattered when you realize that Turkish has a worse on-time record than Amtrak, but I digress.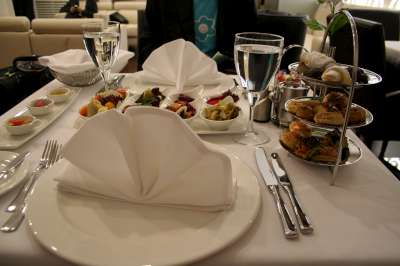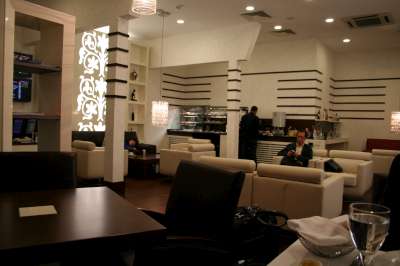 So there you have it, those are three of my favorite ground experiences…
Related Posts
The Airlines With The Best International First Class Products
10 Best International First Class Seats for Award Travel
Best First Class Airline Amenity Kits
Asiana First Class Suite Review
Singapore First Class vs. Cathay Pacific First Class: Which Is Better?
Need Award Booking Help? Our fee is as low as $75 per ticket if you book your hotel through us.
If you enjoyed this, join 150,000+ readers: please follow TravelSort on Twitter or like us on Facebook to be alerted to new posts.
Become a TravelSort Client and Book Your Hotel with Virtuoso or Four Seasons Preferred VIP Amenities!