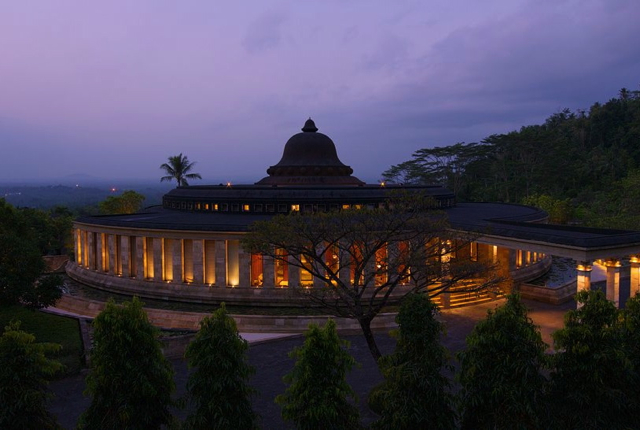 I'm not a trendy person, but I do know a thing or two about luxury travel, both by planning luxury trips for TravelSort clients, and as a guest, because I personally have stayed at most of the luxury hotels and resorts that I reserve for clients. Based on these experiences, these are the 2017 luxury travel trends I'd like to see:
1. Luxury Hotels: More Personal Warmth and Intuition
Forget Butler service (unless the hotel happens to have a true Jeeves-like gem). I've yet to make much use of St. Regis-style butlers and "Allow Me" service, which seems to mainly consist of unpacking (no thanks), bringing coffee or tea (I'd prefer an in-room Nespresso machine and tea kettle) and referring me to the Concierge for other requests (so a waste of a call).
Instead, I'd like to see more luxury hotels and resorts adopt an Aman Resorts-like approach in recruiting naturally hospitable, warm people and training them for the specific tasks of their position. Front line staff often make or break a guest's experience at a luxury property. Having the right intuition as to what a guest would like even before s/he asks for it, and expressing empathy in a genuine, not artificial, and respectful, not overly familiar way, is an art.
2. Luxury Hotels: More Focus on Mattresses
It's amazing to me that luxury hotels, apart from Four Seasons, haven't focused more on customizing the sleep experience for their guests. After all, several mattress makers have long touted the ability to find you the perfect mattress, whether you prefer an extra firm sleep surface or want the plushest pillowtop imaginable.
And yet, to my knowledge, only Four Seasons (and only the new or newly renovated hotels and resorts at that) give you the option to customize your mattress, by way of three choices of mattress topper. You would think that since guests could easily spend 40% or more of their time at a hotel sleeping, luxury hotels would want to make that as comfortable as possible for them. Sleepless, cranky guests, after all, are not inclined to leave stellar reviews.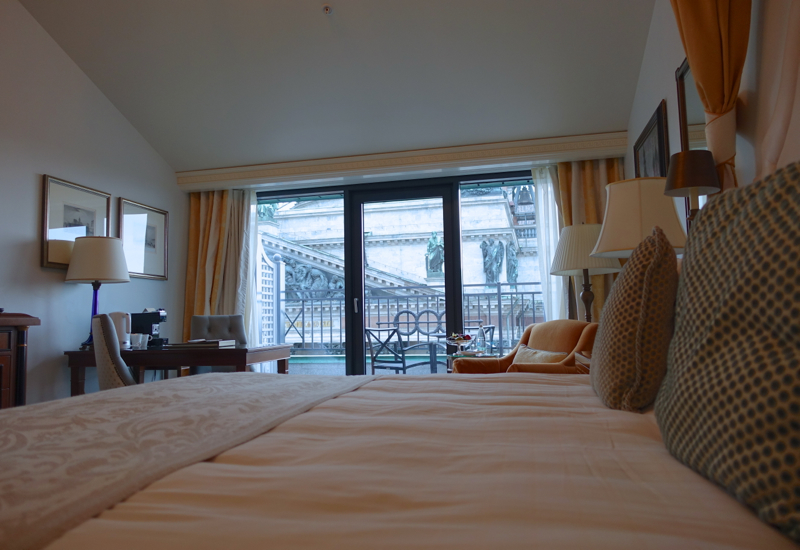 3. First Class Cabins: Humidifiers
Lufthansa First Class apparently does have humidifiers installed on its A380s, but since I haven't yet flown Lufthansa First Class on the A380, I can't vouch for how effective they are. I do wish, though, that Lufthansa and other major international airlines would install humidifiers in ALL their first class cabins, to improve the passenger experience, including sleep.
The Etihad First Apartment Shower on the A380 and Emirates A380 First Class shower are great for temporary relief from the dry air, but working humidifiers would be even better. I know that humidifiers are critical to us at home in NYC in getting us through the winter, when the air is incredibly dry, but on a flight the humidity is even lower, and on a long flight, it causes quite a bit of sinus discomfort and adversely impacts sleep.
I suppose it's time for me to try out some travel humidifiers, although I have my doubts as to how effective the small portable ones can be or how long they'll effectively last.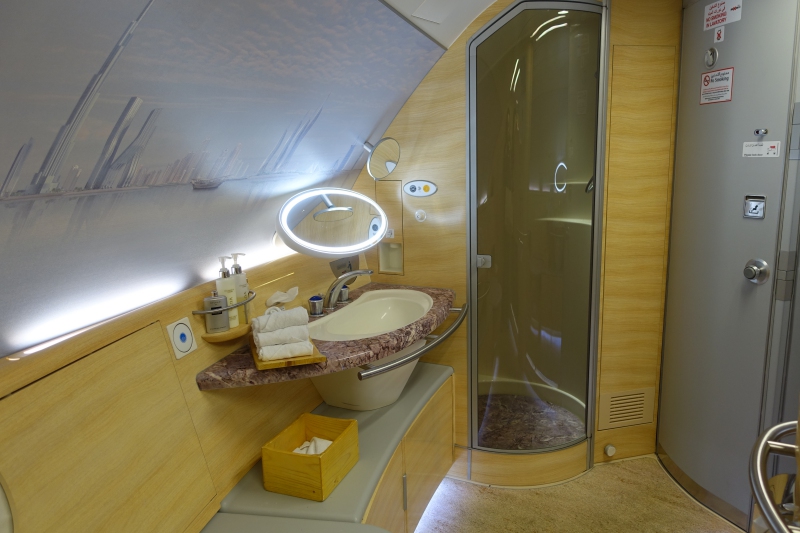 4. Asia Pacific: More Welcoming to Well Behaved Kids
For some reason I encounter more "adults only" luxury hotels, Club Lounges and restaurants in the Asia Pacific region, although there are of course properties in Europe such as Monastero Santa Rosa and elsewhere that are also adults only. I certainly understand that the hotels and restaurants in question are trying to preserve a certain ambience, but basing it purely on age is both over and under inclusive. Underinclusive because there are plenty of poorly behaved, disruptive adults, and overinclusive because there are many mature kids that are as well (or better behaved) than most adults. Plus, the advantage with children is that they won't be drinking any alcohol, so there won't be any alcohol-induced behavior problems.
So why not have a policy that is instead behavior-based, stating the type of environment that the property or Club Lounge is maintaining for the enjoyment of all guests, and that those who cause issues (including but not limited to a fellow guest's complaint) will need to leave? Or at least use property discretion in terms of the minimum age, in the case of boutique or smaller hotels.
Four Seasons, more than any other luxury hotel brand, has nailed this, in my view. Yes, there are many Four Seasons properties that are highly appealing to honeymooners and childless couples, such as Four Seasons Bora Bora, Four Seasons Maldives at Landaa Giraavaru, Four Seasons Hualalai, Four Seasons Seychelles, etc., but Four Seasons makes a point of providing complimentary kids' clubs that also make these great family destinations, in addition to creating adult only pools and couple's spa packages and experiences that provide a tranquil experience for couples.
The business case for appealing to children as well as couples is simple: those children that Four Seasons makes happy can persuade their parents to return to the resort (among many of my family clients, children heavily influence vacation decisions) and those kids could have the longest lifetime customer value, depending of course on their weath and vacation spending later in life. After all, those kids will be around longer than any of their adult customers.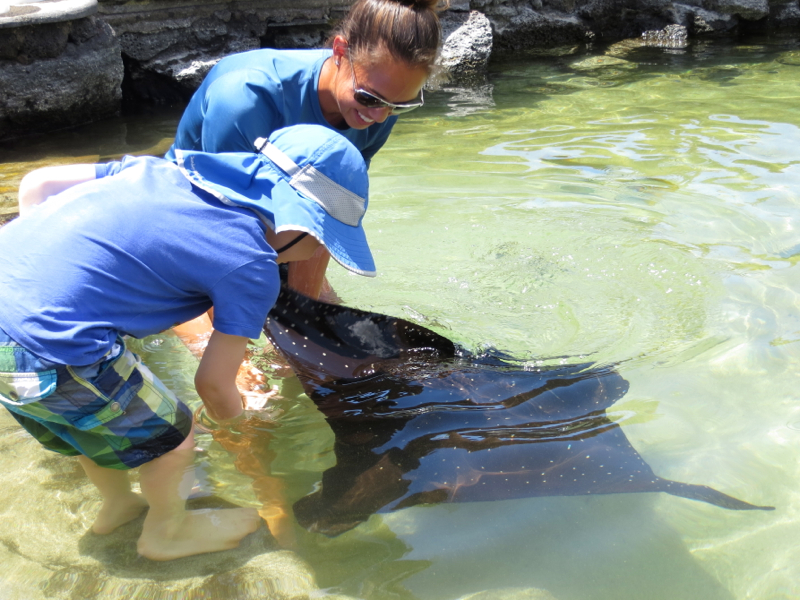 5. Business Class Cabins: No More Angled Flat Bed Seats
If you sleep well on angled flat bed seats, count yourself lucky. Most of my clients don't, and that's one of the first things they ask about if they're considering a business class flight. And this is a real deal killer for some when it comes to pure leisure destinations such as Bora Bora, since there are still no flat bed seats to Bora Bora from the U.S, although hopefully that will eventually change. I can never sleep on these types of seats, and hope to never do another red eye flight on an angled flat bed seat, if I can help it.
6. Luxury Hotels, Restaurants and First Class Cabins: More Organic Food and Vegetable Options
Most luxury travel clients take care of their health, and that includes eating organic food as much as possible. Yet remarkably few luxury hotels, restaurants and first class cabins offer organic choices, including creative organic vegetable main dishes and free range meats with organic vegetables on their menus. Yes, organic costs more. But luxury products cost more as well, as these are the food choices many luxury travel clients make for their own consumption at home.
7. Local Music, Dance and Traditions Integrated in Luxury Hotel Offerings
A luxury hotel or resort shouldn't look and feel as though it could be anywhere in the world; it should offer some of what makes that destination unique. Aman Resorts is particularly good at including local music, dance and food traditions in its resorts, such as the gamelan musicians at Amanjiwo, the mesmerizing Balinese dance performance we saw at Amankila, the Cambodian music and dancing we saw at Amansara, and the local rice cakes made at afternoon tea at Amanoi. Four Seasons Hawaii resorts such as Four Seasons Hualalai and Four Seasons Maui also have extensive Hawaiiana cultural offerings. I hope that these traditions will continue and be expanded on at Aman, Four Seasons, and other luxury hotels, so that they offer guests authentic local experiences.
Which 2017 luxury travel trends would you like to see?
Related Posts
Where to Go in December: Best Luxury Travel Destinations and Where to Stay
Which Four Seasons Hotels Have the New Four Seasons Bed?
Dear Park Hyatt: Please Make Your Beds More Comfortable
Can Virtuoso and Preferred Partner Benefits Combine with Free Night Offers?
Need Award Booking Help? Our fee is as low as $75 per ticket if you book your hotel through us.
If you enjoyed this, join 200,000+ readers: please follow TravelSort on Twitter or like us on Facebook to be alerted to new posts.
Become a TravelSort Client and Book Your Hotel with Virtuoso or Four Seasons Preferred Partner Amenities!