Aman NYC will be Aman Resorts' 2nd "vertical Aman" following Aman Tokyo, and it's being teased with this new video titled "Aman's New Island"
It's short, and if you only saw the first few frames, you might well think this was a new Aman in Asia, given the images of a monk, of a villa pool at Amanoi, and of Amanemu, in Ise-Shima, Japan.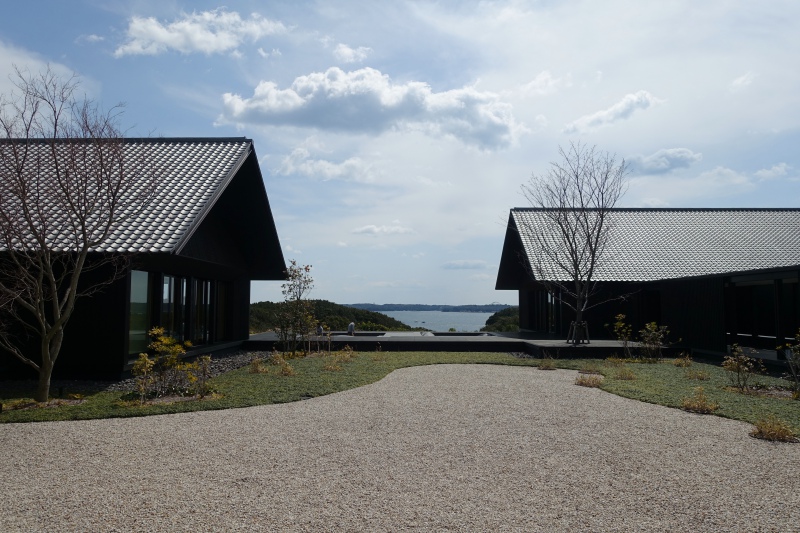 But then you see an old skyline image, and eventually images of Central Park, and if you're a New Yorker, you pretty quickly realize that it's NYC that is Aman's new "island."
Specifically, the new Aman New York will occupy the lower floors of The Crown Building, an Art Deco skyscraper originally built in 1921 at 730 Fifth Avenue at the corner of 57th Street. The Crown Building was designed by Warren & Wetmore, the same architects who designed Grand Central. We'll see if the new owners decide to reinstate the rooster weathervane that originally capped the building, but which was removed in 1942 and melted down during WWII.
Current owner of Aman Resorts, Vladislav Doronin, plans to have Aman New York's lobby and retail outlets in floors 1-3, with hotel rooms on floors 4-9, with a total of 83 rooms and suites. This is similar to Aman Tokyo, which has 84 rooms and suites–the most of any Aman, but fewer than many city hotels.
The 7th floor will have the Aman New York Spa and pool, which presumably will also be accessible to owners of the 26 condominiums on floors 11-26. Quite a bit may depend on how well Aman executes its spa. NYC is surprisingly weak when it comes to hotel spas and beautiful pool areas. So far clients have loved the Aman Spa at the Connaught Hotel in London, often booking treatments even when not staying at the Connaught, so my hope is that Aman New York really gets this right.
The 8th floor will have the fitness center, a restaurant will be on the 9th floor, and a lounge will be on the 10th floor.
I do think it will be challenging to pull off incredible rooms and suites given that, unlike Aman Tokyo, the hotel rooms and suites will be on the lower floors, and won't have the stunning views that Tokyo does. This is typical nowadays for NYC hotel projects, due to how much condominiums with views can command, and is how the Park Hyatt NYC and Baccarat are set up as well. Neither of them afford great views, which is why so many clients who value views end up staying in older hotels such as the Mandarin Oriental New York or Ritz-Carlton New York Central Park.
Word is that Aman New York will open in 2020.
Are you looking forward to Aman New York?
Recommended Posts
Top 10 Aman Resorts in the World
The Modern NYC Restaurant Review, 2 Michelin Stars
Aska NYC Restaurant Review, 2 Michelin Stars
Need Award Booking Help? Our fee is as low as $75 per ticket if you book your hotel through us.
If you enjoyed this, join 200,000+ readers: please follow TravelSort on Twitter or  like us on Facebook to be alerted to new posts. 
Become a TravelSort Client and Book Aman Resorts with Virtuoso Benefits!