Why go?
A thriving hotbed of ancient history and contemporary culture, Edinburgh attracts young honeymooners and those celebrating their golden years together alike. Its original layout was devised by an emerging architect who won a competition towards the end of the eighteenth century. The 26 year-old city designer, James Craig, put forth a proposal that would take Edinburgh out of medievalism and into the age of enlightenment, freeing many of its inhabitants from the filth and mire that had afflicted them until that time.
Craig's plan was only the first of a number of different schemes set into motion by the city fathers to make Edinburgh a better place to live. Today, visitors see the evidence of their communal labors all around them as they walk the steep streets in search of treasures to take home. But exploring Edinburgh is about more than just enjoying a chance to literally walk through history. It's also about fantastic romantic restaurants, cutting-edge museums, and a sense that, as the years have gone by, every century has brought its own special touch to keeping that spirit of creative innovation alive.
Edinburgh isn't just a smorgasbord of beautiful old buildings; it's also the self-proclaimed capital of Scottish culture and, after London, is the most visited city in the British Isles. That's not to say that the tourist season is a dismal or overly crowded one. In many ways, the more tourists present, the more interesting the city gets. This is especially apparent during the Edinburgh Festival, where the arts take precedence inside the "city walls" and a swathe of fascinating acts take over the streets and theaters.
For the walkers and trekkers, the countryside around Edinburgh can be idyllic in the summer – take a picnic and go on a little day trip with your other half! Climb up to the right places and the views can be tremendous, the perfect kinds of spots to fall in love all over again.
Insider Tips
• Being in Scotland, Edinburgh tends to have a slightly lower average temperature than the rest of the UK – but don't let that fool you. It can get comfortably warm in the summer months, with a high of around 65-70°F. That doesn't include those unusually hot days that inevitably happen occasionally. Early fall can be an especially nice time to visit, with foliage to take in and as well as the benefit of lower travel prices.
• Direct flights to Edinburgh from New York take about seven hours. A flight from London will take only an hour and a half. If you're traveling by train from London, expect a four and a half hour trip, longer if you opt for a night train sleeper car.
• Edinburgh is thriving with Scottish history. From the fascinating Tartan Museum near the entrance to Edinburgh Castle to the various ancient monuments and the surrounding countryside, there is almost too much to take in. So the best insider tip would have to be this: stay as long as you can, because once in Edinburgh, you may not want to leave! It's a city even for those individuals cities normally don't appeal to.
• Get a bus pass from the city office down in the valley by the railway station and hop on board for a great way to see the old town. Then in the evening, pop out for a nocturnal Ghost Tour of the most haunted spots.
• If you have Scottish ancestry and want to get your own special kilt, there are a large number of traditional Scottish dress stores all over the city (try Geoffrey the Tailor on the Royal Mile) where you might be able to find your clan tartan. If your clan tartan happens to be particularly rare, you can always get your fabric specially woven, though that process can be rather expensive. An average kilt can cost anything from $200 to a more costly $800, with handwoven and custom-made rare tartan kilts reaching upwards of $1200.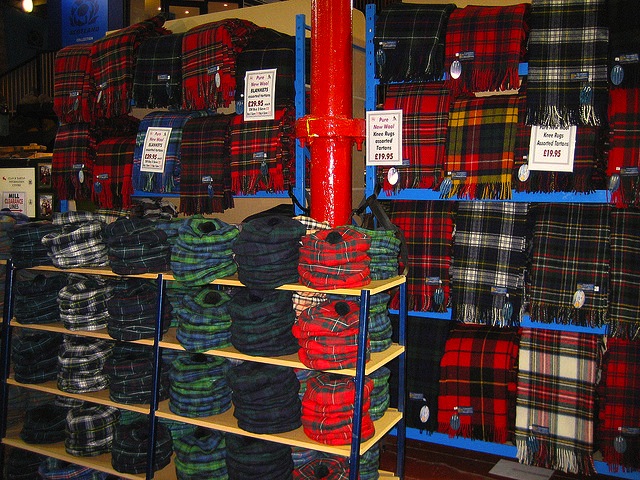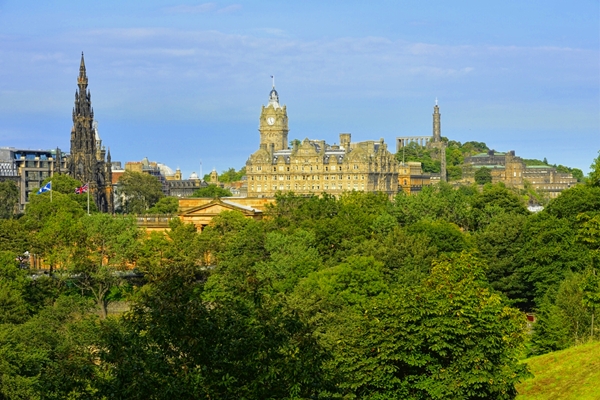 Where to Stay
Edinburgh is riddled with hotels and guest houses, so there's something for everyone, whether you prefer a rustic bed and breakfast-type setting or an upscale luxury room with all the bells and whistles (though being in Scotland one might be more likely to hear bagpipes than whistles!).
If you're on a budget and want to spend the maximum amount of money on sightseeing, day trips, and souvenirs, choosing the Premier Inn is a financially sound move. With attractive, well-taken-care-of rooms and friendly staff, it's become one of the most satisfying places in Edinburgh to stay. The rooms range in price from around $55 to $80 a night, depending on the type. Better yet, the hotel is in a great location, not far from the city center. Breakfast is available, the beds are comfy, and it's an all around good experience.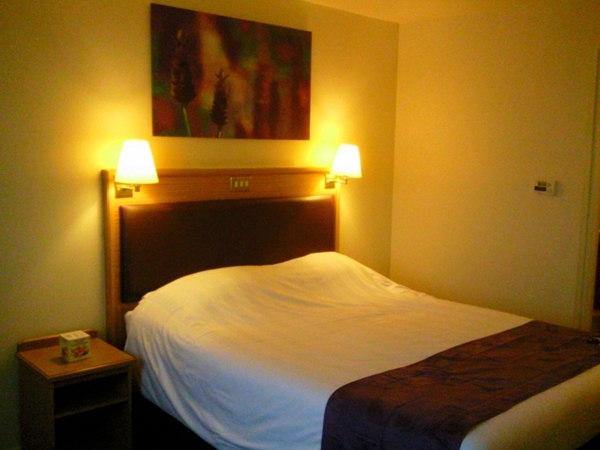 On the other hand, Edinburgh does boast a number of places the fancy and fabulous would be comfortable in, including the magnificent Balmoral Hotel. This absolutely luxurious venue is much more than a place to sleep; it's a place to marvel at. The building itself is a landmark feature in the city's architectural landscape, with its ornate Gothic styling and imposing clock tower. Inside, you'll find stunning rooms fit for royalty. The staff at the Balmoral take their jobs very seriously, so if you want to be pampered and impressed, book ahead!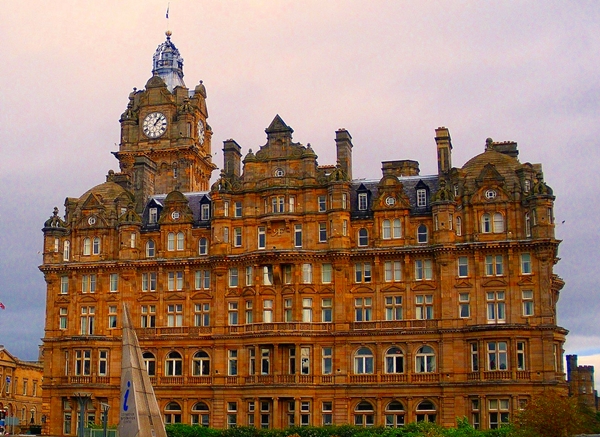 What to Eat
Being a city (and a university city at that), Edinburgh boasts a well-rounded selection of cuisine, including some serious international influences. From traditional Scottish dishes to more electric contemporary options, those operating at all budget levels will find a truly well-rounded array of options.
First of all, if you're looking for a friendly pub lunch, The Standing Order (at 62-66 George Street) is a fantastic pick. It's one of the biggest pubs in the whole city; the address alone should provide some indication as to the scale. Additionally, the decor feels like a luxury 1920's hotel. For good food all day throughout the week and a yummy Sunday lunch, you can't beat The Standing Order.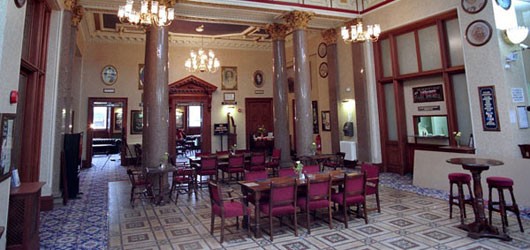 If Chinese food is more to your taste, there's a great buffet down near Waverly Railway Station called Jimmy Chungs. It's tremendously affordable (going there for lunch is slightly cheaper than dinner) and the food is filling and a popular pick with the local university population. The staff are friendly and welcoming and the atmosphere is lively, and since it's a popular place to eat, it makes for good people watching, too.
For a more intimate and romantic dining experience that skips the buffet, The Grain Store offers the best views of old-world Edinburgh. Located in a former showroom and offering incredible views of lovely Victoria Street, the restaurant ambiance alone is worth the visit. From vaulted archways and stone walls to the old-world wooden floors, it's like traveling back in time. Well-lit and specializing in the finest takes on traditional Scottish cuisine around, it's a romantic and informative experience all in one.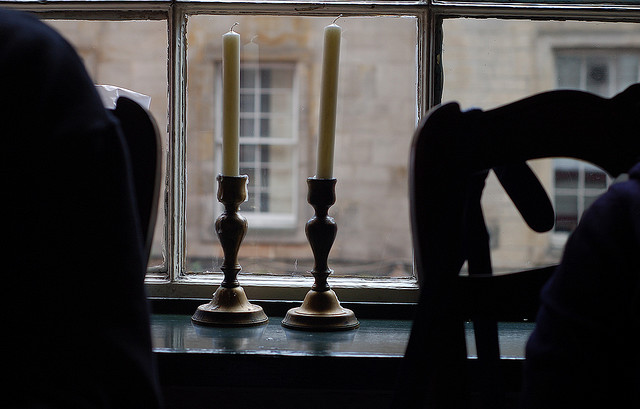 What to See and Do
Being a cultural melting pot, Edinburgh offers plenty of options to keep visitors entertained. From old style movie theaters to outdoor ice rinks in the winter, finding the perfect activity is surprisingly simple for those willing to do a little bit of exploring or research.
You can't miss Edinburgh Castle, which dominates Edinburgh's skyline and is Scotland's most visited attraction. A royal residence from the 12th to early 17th centuries, the castle figured prominently in the Scottish Wars of Independence in the 1300s, the Jacobite Rising of 1745, and other military conflicts. For many Scots, the castle is a reminder of Scotland's proud history distinct from (and often at odds with) England's. Don't miss St. Margaret's Chapel, the oldest surviving building in Edinburgh (though the stained glass is a recent early 20th century addition) and the crown jewels (older than England's, thanks to canny Scots hiding them, while Cromwell destroyed England's).
If you want your honey to hold on to you just a little bit tighter, try heading to the Edinburgh Dungeon. This ghoulish collection of medieval evilness is designed to send shivers up your spine, with wax figures, scary shows, and macabre (but good) places to eat. You'll leave feeling exhilarated and perhaps a little giggly, relieved to find yourself out in the Edinburgh air again.
It's worth an excursion on the 35 bus to Canongate, the eastern part of Edinburgh's Roayl Mile, to see the ruins of Holyrood Abbey. The abbey was built in the early 12th century by King David I, in gratitude for a miraculous escape from a charging hart while hunting on Holy Rood ("rood" means "cross"). Although the abbey has been through many plunderings, damage and remodellings, it remains an eerie and stil impressive ruin. The adjacent Holyrood Palace, the primary royal residence in Scotland, is likewise steeped in history; it's most notorious moment was as the setting for the cold blooded murder of Mary Queen of Scots' Italian secretary and presumed lover, David Rizzio by the queen's jealous husband, Lord Darnley, and his friends. You can still see a plaque (and bloodstain) on the floor where Rizzio died.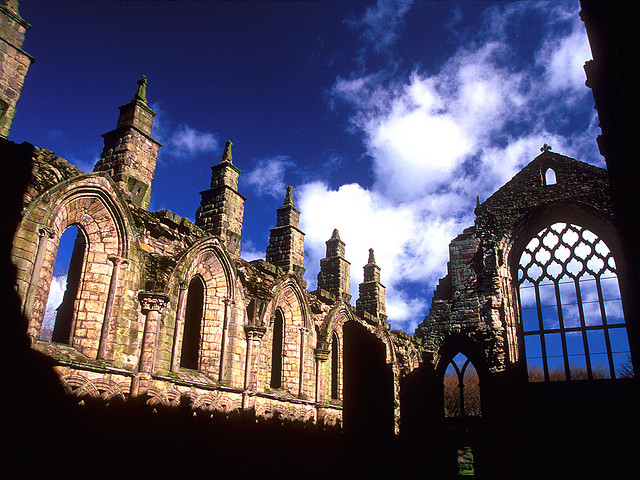 The absolute must-see spot in the nearby Scottish countryside is definitely Arthur's Seat. This extinct volcano sits just outside the city and is a very popular place to hike and explore. The views on a clear day can be just incredible, and for an extra-special romantic sunrise or sunset, there's no better vantage point.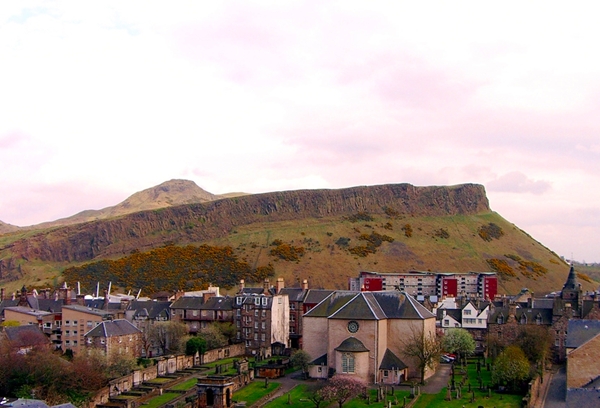 If you're in town during the Edinburgh Fringe Festival, you simply have to walk up and down the Royal Mile to partake in the festivities. This internationally known cultural event boasts comedy shows, plays, musical performances, and a whole myriad of other activities take over Edinburgh during this three-week summer festival. The fun stretches all the way from the very base of the city up to Edinburgh Castle (which of course is another ancient and mighty attraction in itself). If you can get to Edinburgh while the festival is on, it is a must. There's also the more demure Edinburgh Festival, with opera and classical music performances.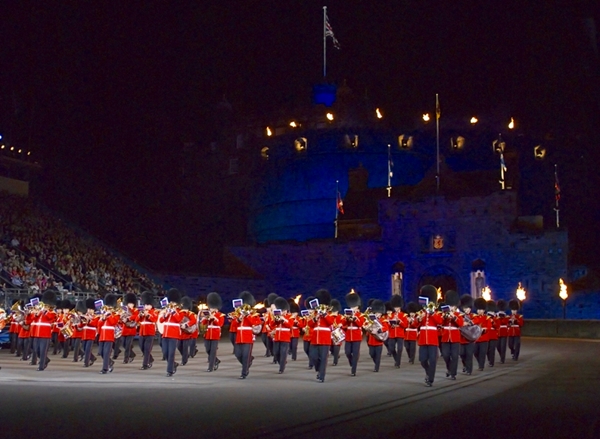 The city is also packed with museums, which make a great stop for visitors in town during the chillier months. You'll find a fascinating selection of art at the Scottish National Gallery and plenty of engaging information at the National Museum of Scotland. There's also the Surgeon's Hall Museum, which, attached to the Royal College of Surgeons, is chock full of the history of medicine and surgery. For those whose special someones happen to be brainy, drifting from museum to museum is a truly lovely afternoon.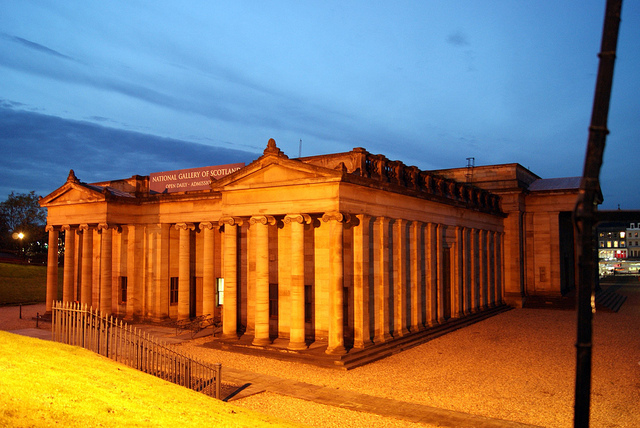 Photo credit: lazlo-photo, Slideshow Bob, Karen Bryan, UggBoy, Brooke Raymond, Ben Coombs, Sittle Little Man, The Standing Order