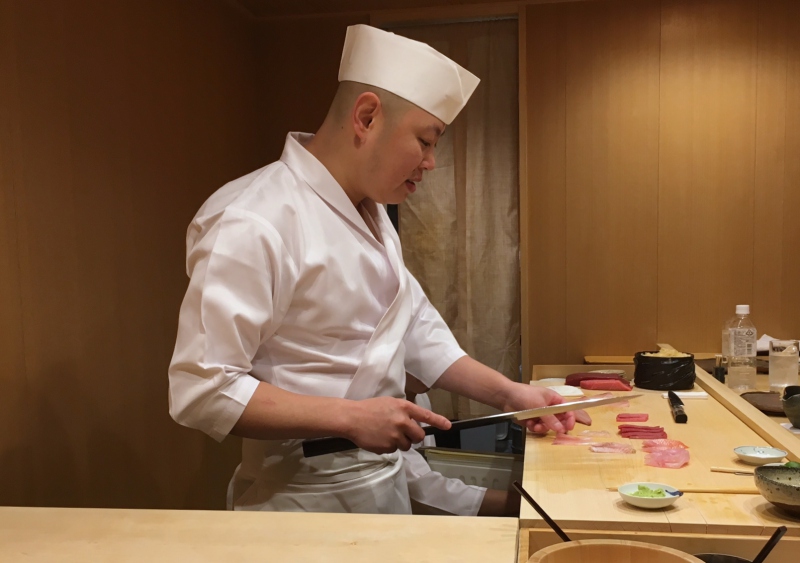 Sushi Iwa is a Tokyo Michelin star restaurant with excellent reviews and a reasonably priced lunch menu, so we chose it for our final meal in Tokyo before flying back to the U.S.
Visiting Tokyo? See all our posts tagged Tokyo.
Sushi Iwa Location, Hours, Reservations and Cost
Sushi Iwa is located at 8-4-4 Ginza, in Chuo-ku at street level in the Miura Building, Tel. 03-3572-0955. The Four Seasons Tokyo Concierge reserved Sushi Iwa for us several weeks in advance, which I highly recommend, as there are just 7 seats at the sushi bar and all of them were taken during our lunch. Note that you provide a credit card at time of booking, if you need to change or cancel your reservation, you must do so at least 3 days in advance, to avoid a cancellation fee at lunch of JPY 8640 per person.
The lunch options start at JPY 6000 for 10 pieces, JPY 8000 for 13 pieces, and on up to JPY 23,000. We paid of course with our Chase Sapphire Reserve to earn 3X points per dollar, with no foreign transaction fees.
Sushi Iwa is open Tuesday-Sunday for lunch 12-2pm, and for dinner 6-10pm (except Sundays and holidays until 8pm).
The Scene
As at most of Tokyo's finest sushi bars, the interior is plain but immaculate. At our lunch, three other guests were also American; the 7th guest was a middle aged Japanese woman, who seemed as though she was a regular. Fortunately, no one batted an eye at our 9 year old, even though he wasn't allowed at the sushi bar at Sushi Sora at the Mandarin Oriental.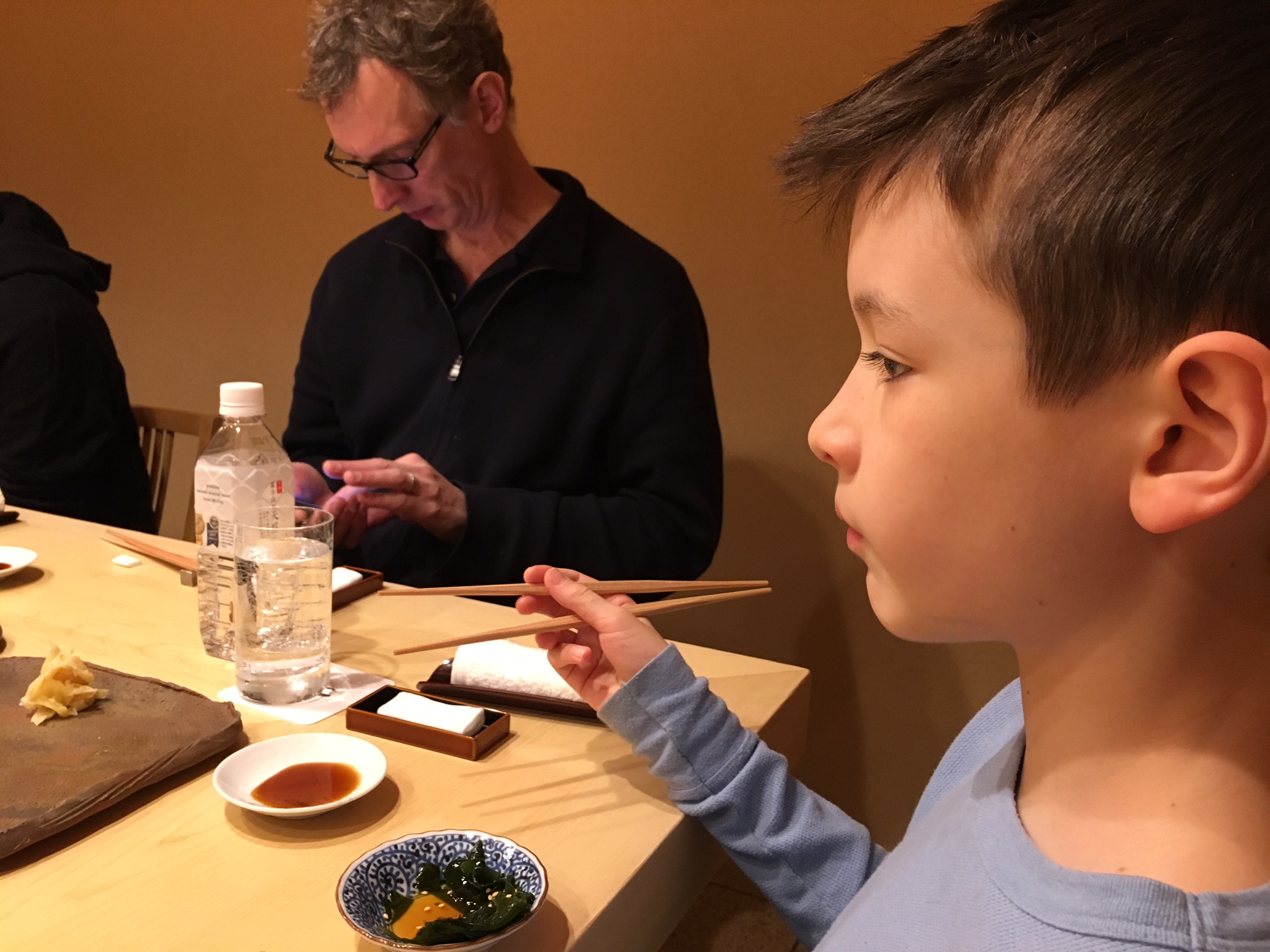 Sushi Iwa Lunch
I chose the 10 piece sushi menu for my son and me, and the 13 piece menu for my husband. I highly recommend spending the extra JPY 2000 for the 13 piece menu, as it included 2 of the best pieces, particularly the chu-toro.
We started out with a little appetizer of wakame with sesame seeds.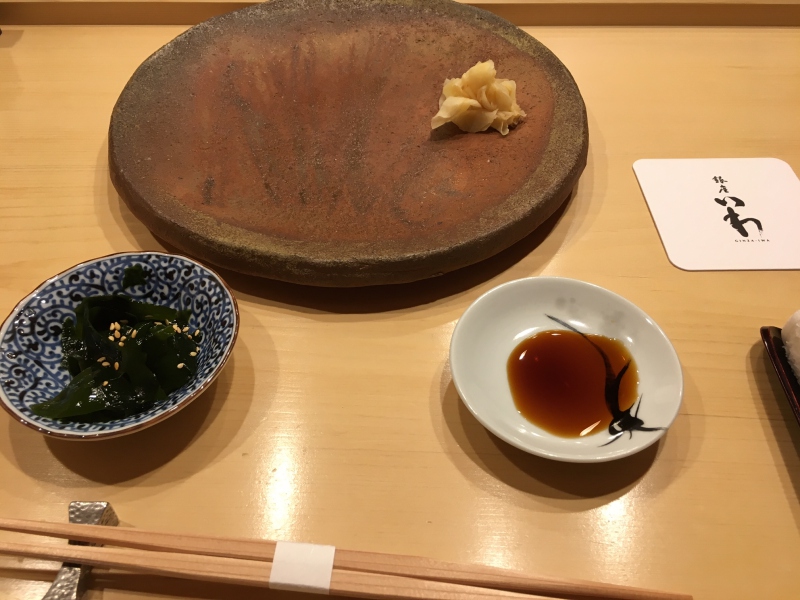 The first piece was flounder (hirame), which was followed by snapper. Both solid pieces, but not that memorable.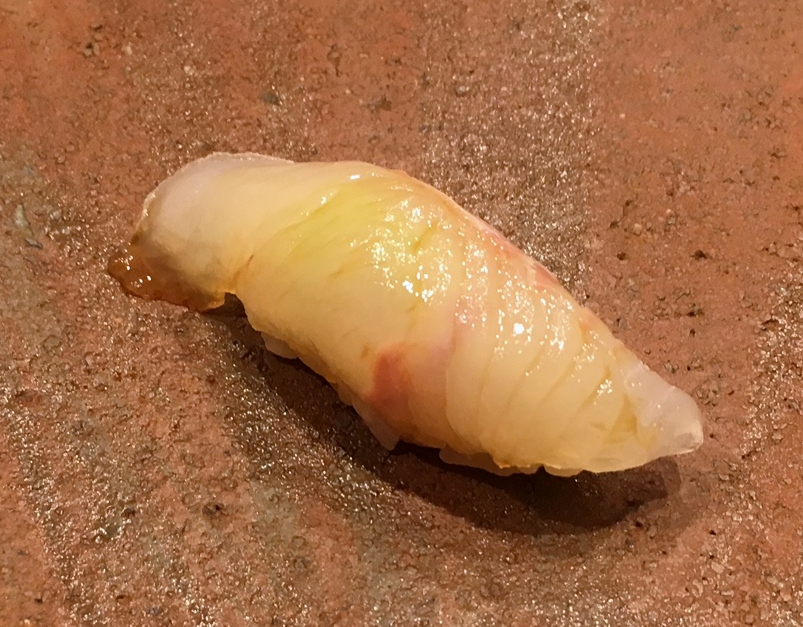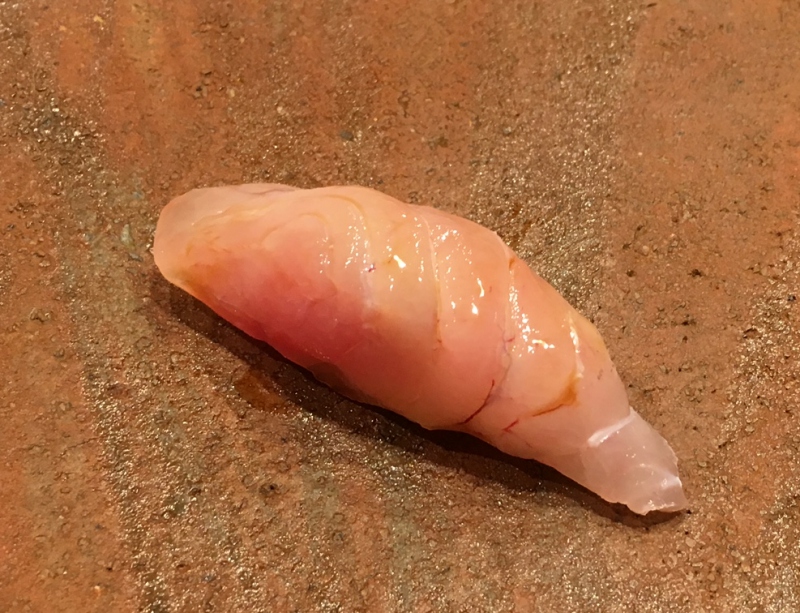 Third was red snapper, which was my favorite of the first four pieces. For our 10 course menu, this was followed by Akami (lean tuna).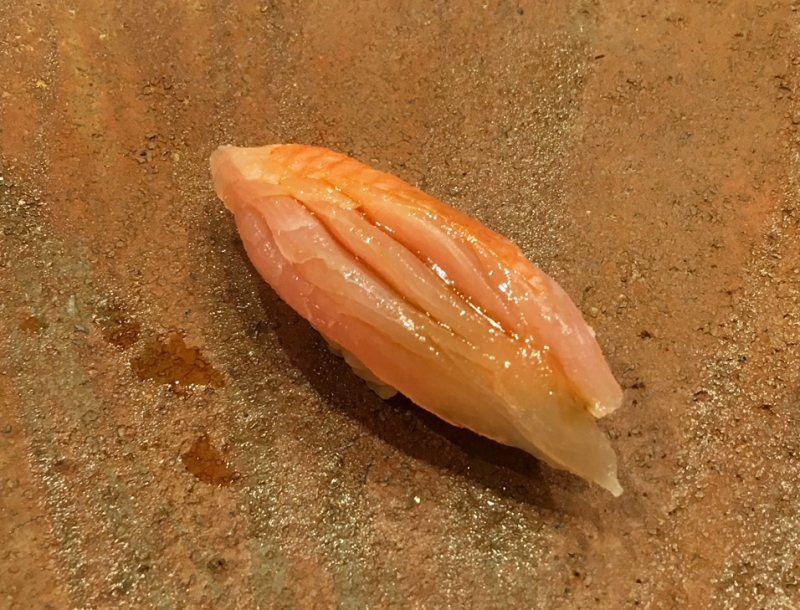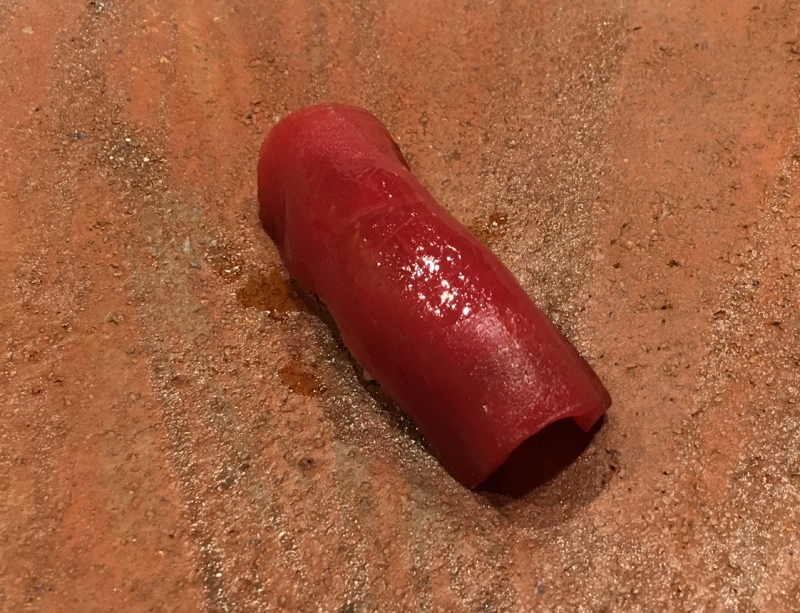 For my husband's 13 course menu, it was followed by sea bream, which was excellent, then by Shimaaji (Whitefin Trevally, or Striped Horse Mackerel), which was fairly non-descript and a bit chewy.
By far the best piece of my husband's 13 piece menu was the Chu-Toro: this was superb, the best Chu-Toro of the trip.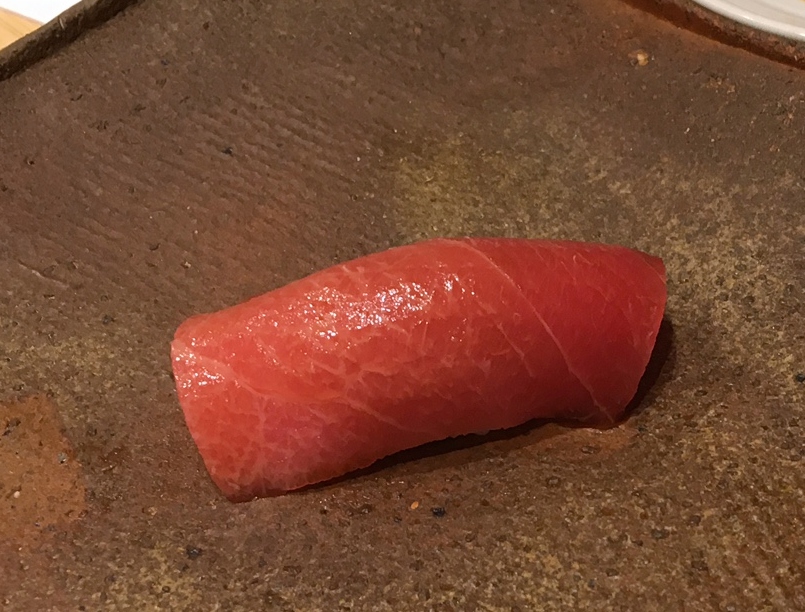 The following piece was squid (ika), which was some of the best squid we sampled during our trip, but still my least favorite type of sushi.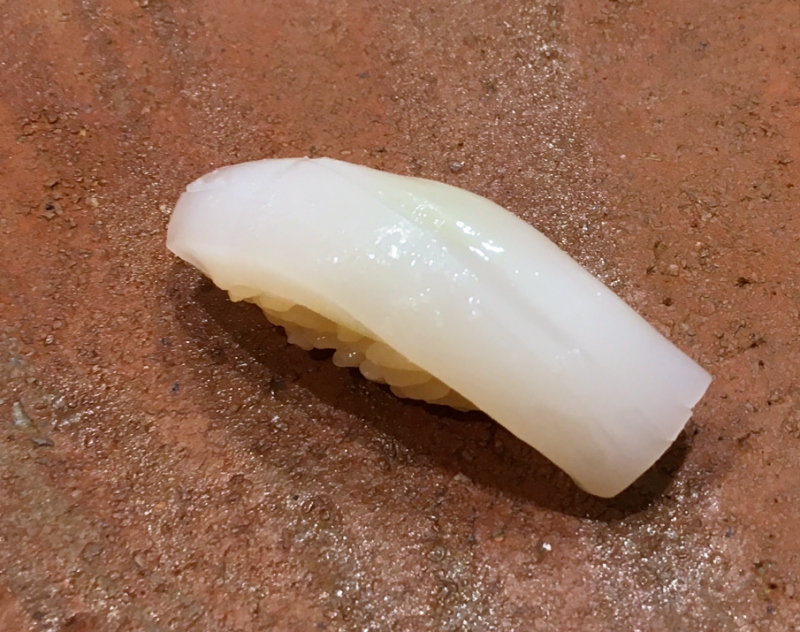 The next piece was baby scallop, very succulent and sweet.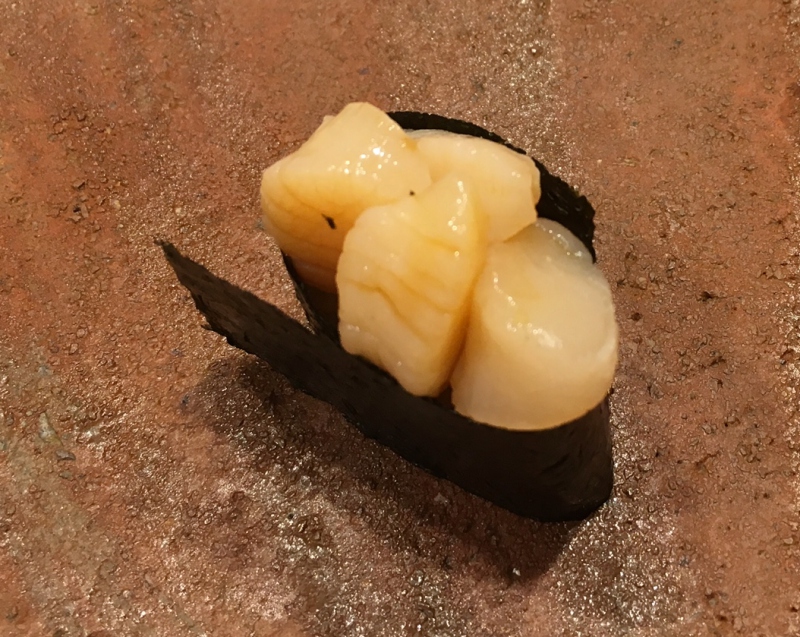 Next was a regular scallop nigiri, which was good as far as the scallop went, but I felt there was too much wasabi on my piece, at least, which overpowered the delicate scallop.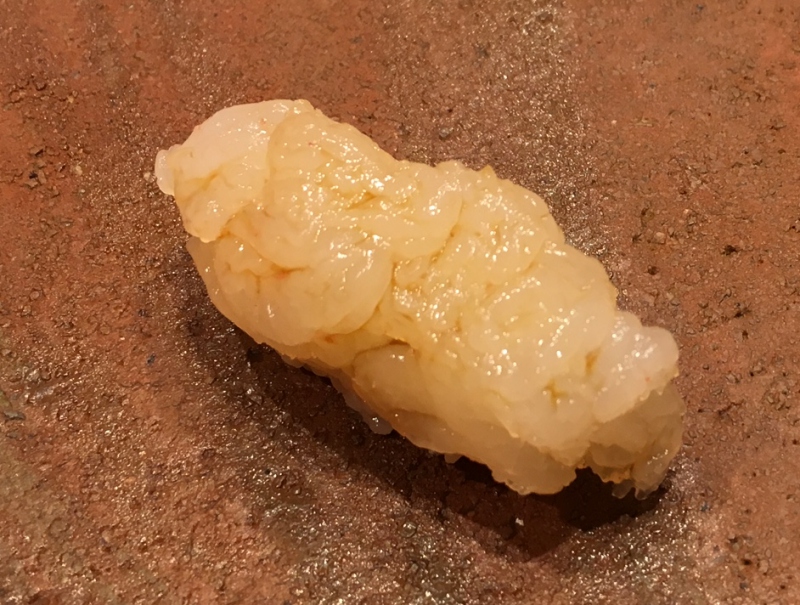 Next was Shiro-Uwo (Ice Fish), quite firm fleshed and tasting of the sea.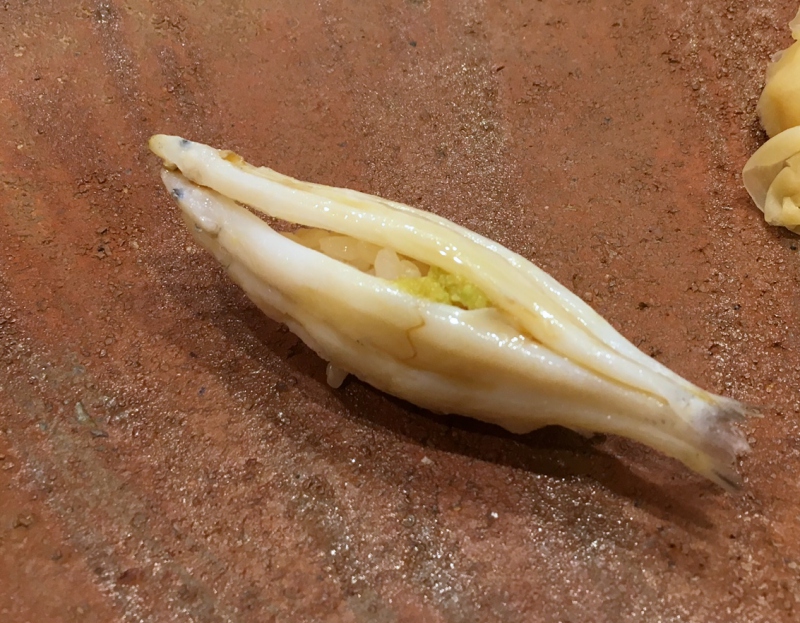 Our final nigiri was Anago (Sea Eel), which I loved.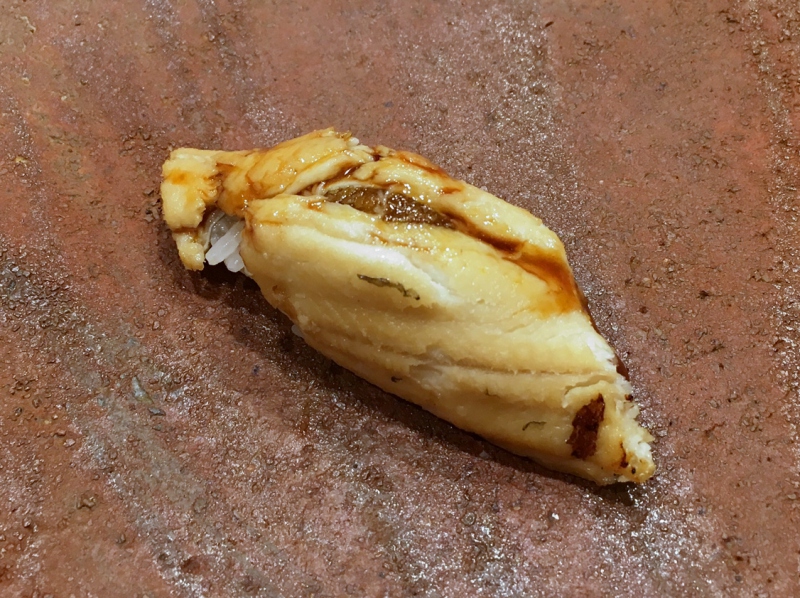 The hand roll selection included Kinmedai (Golden Eye Snapper), which was fantastic, as well as kanpyo (gourd), tuna, and cucumber, all followed by miso soup to close (which is traditional as the last course).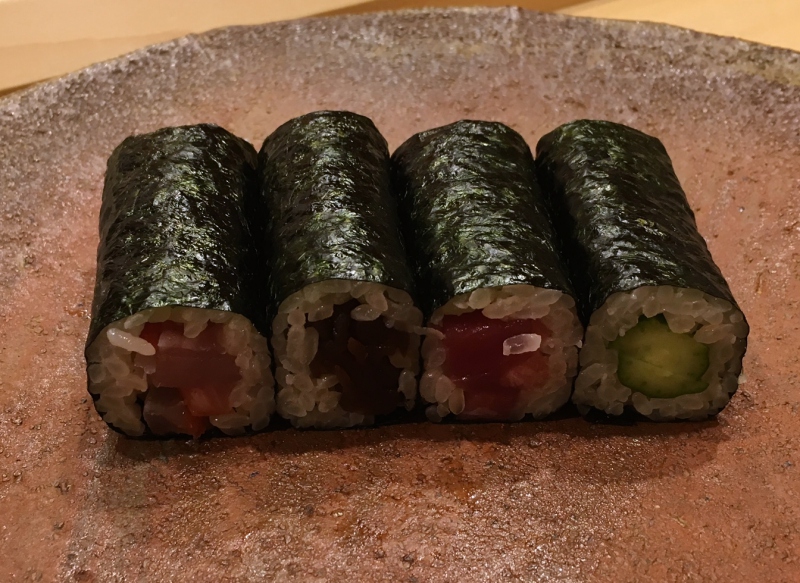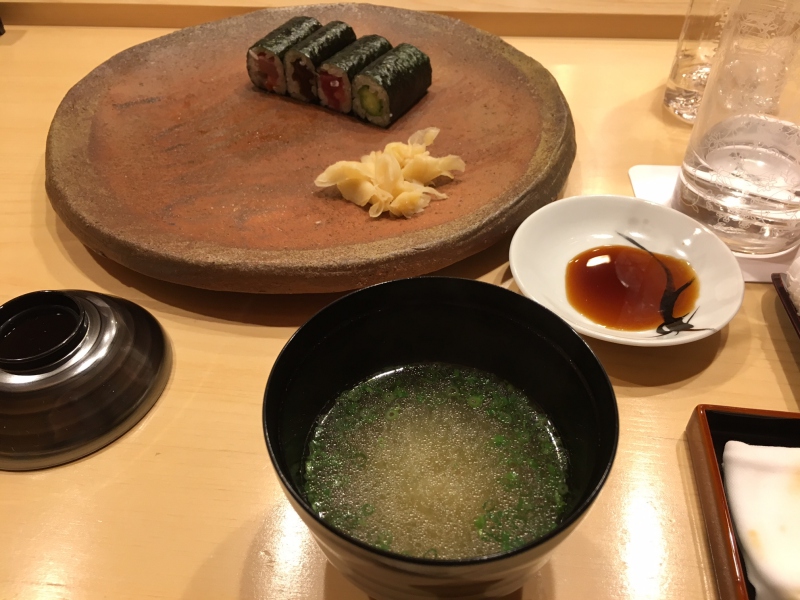 The Verdict
I enjoyed our lunch at Sushi Iwa, and I do consider lunch very good value for a Tokyo 1 Michelin star sushi restaurant. That said, perhaps because I'd read so many glowing reviews, I was a tad disappointed, say in light of our amazing dinner at Sushisho Masa. But it's unfair to compare a more limited lunch menu to a more extensive dinner, so I'd have to try dinner at Sushi Iwa to make a proper comparison. That said, if you can only go to one or the other, I'd save up for dinner at Sushisho Masa (although only if you have a big appetite). If you prefer a smaller meal, then lunch at Sushi Iwa is an excellent choice, just be sure to choose at least the JPY 8000 menu or ideally a more expensive menu, to truly appreciate Chef Iwa's cuisine and go beyond the basic sushi pieces.
Recommended Posts
Sushisho Masa, Tokyo Review: Our Favorite Sushi Bar in Tokyo
Sushi Sora Review, Mandarin Oriental Tokyo
Review: Sushi Wakon at Four Seasons Kyoto
Hotel Review: The Peninsula Tokyo
Need Award Booking Help? Our fee is as low as $75 per ticket if you book your hotel through us.
If you enjoyed this, join 200,000+ readers: please follow TravelSort on Twitter or  like us on Facebook to be alerted to new posts. 
Become a TravelSort Client and Book your Tokyo luxury hotel with Virtuoso or Four Seasons Preferred Partner Benefits!