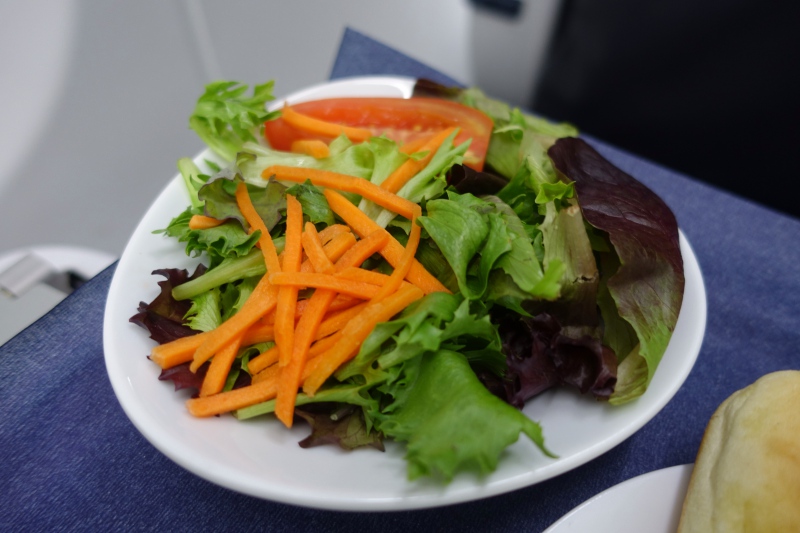 There was surprisingly healthy airline food on my last two short domestic flights, with plenty of fresh vegetables, and in fact entirely vegetarian. The first meal was in domestic first class and featured a vegetable risotto with asparagus and mushrooms, plus a green salad with fresh tomatoes and slivered carrots.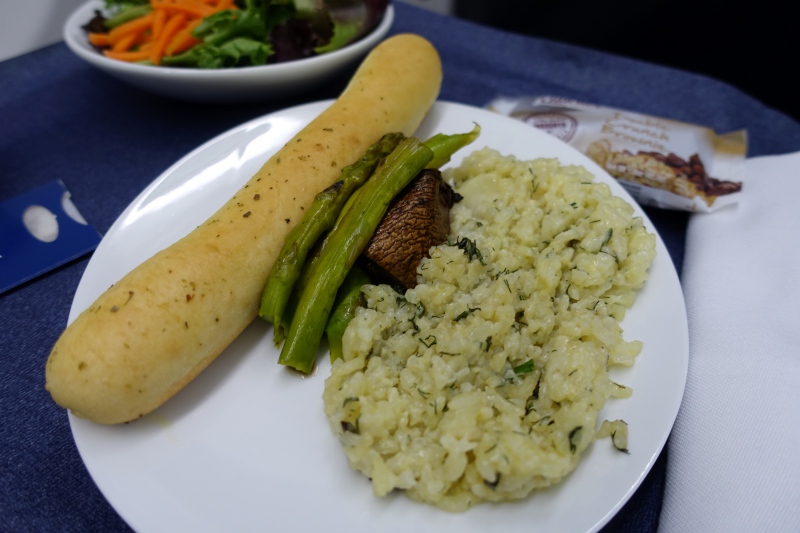 The second snack was in Premium Economy, and included fresh bananas first, then a snack tray of wholegrain crackers, fresh cherry tomatoes, sliced cucumbers, carrots, some Monterey Jack cheese, and a delicious red pepper walnut romesco dip. The dip actually was spicy, which I enjoyed but again was surprised by, since so many people don't like spicy food. I guess the thought is though that those who prefer an entirely bland meal can eat the crackers, veggies and cheese without the dip.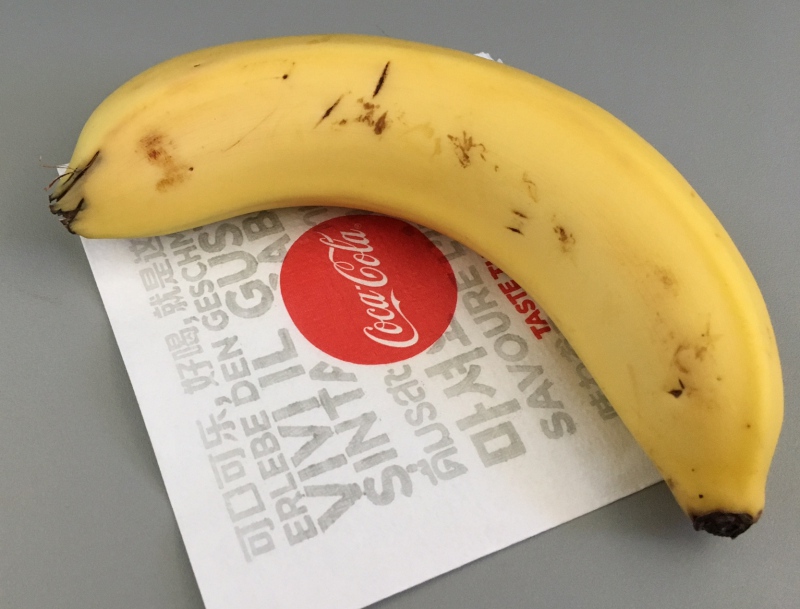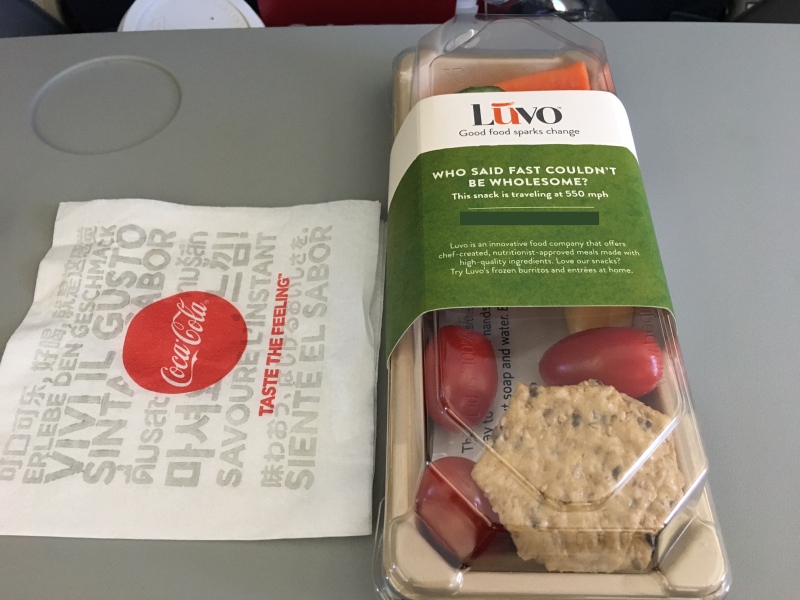 Both the meal and snack were much better than I was expecting (which admittedly wasn't much) for domestic flights. I'd fully expected the first flight, since it was barely a 3 hour flight in domestic first, to have at most a limp sandwich and some chips, and I wasn't expecting anything other than complimentary drinks on our 2 hour Premium Economy flight.
I joked to my husband that perhaps the airlines' ulterior motive was putting its passengers on a diet so that they could better fit into the seats (after all, Premium Economy seats aren't any wider than regular seats, they just have more space between rows, resulting in greater seat pitch and leg room).
But it's also true that neither product we flew was regular Economy, so perhaps even U.S. airlines are doing more to try to attract and retain higher value passengers that pay more, and perhaps they've also discovered that more of the healthy snacks and food gets eaten, as people strive to eat more healthily on a day to day basis, including while traveling.
Have you noticed healthier airline food and snacks, with a greater emphasis on fresh vegetables? Can you guess the airlines who supplied the food pictured in the post?
Recommended Posts
Tips for Staying Healthy on Long Plane Flights
8 Foods We Pack When Traveling
5 Reasons Kids Travel Better Than Adults
How Not to Get Sick on a Plane
Need Award Booking Help? Our fee is as low as $75 per ticket if you book your hotel through us.
If you enjoyed this, join 200,000+ readers: please follow TravelSort on Twitter or like us on Facebook to be alerted to new posts.
Become a TravelSort Client and Book 5-Star Hotels with Virtuoso or Four Seasons Preferred Partner Benefits!