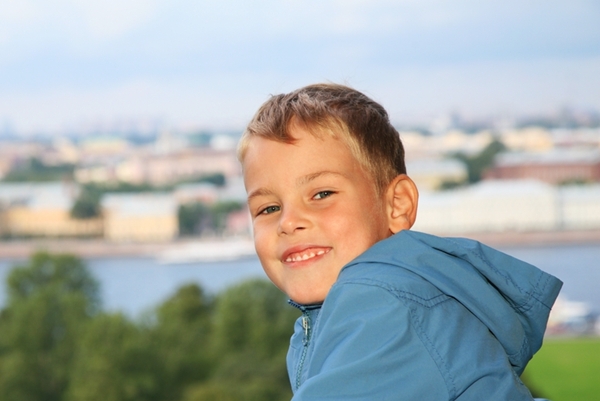 Saint Petersburg, Russia, is without a doubt one of the most beautiful cities in Russia, often referred to as the Venice of the North because of its numerous rivers, channels and bridges. It is home to the world famous collections of art in the Hermitage, to the Mariinsky Theatre, one of the best opera and ballet theatres in the world, and to numerous palaces. Rich cultural traditions can be seen in every building, every monument. Even within Russia, people from Saint Petersburg are known as being well-spoken, arty, intellectual and cultured.
Notwithstanding any misgivings you may have about Russia, Saint Petersburg is a wonderful place for families with kids. The city presents a great balance of old traditions, cultural, and state-of-the-art attractions that will fascinate your children and you. It is a great opportunity to introduce your children to the beautiful world of art and history in an engaging way that will make them curious for more. At the same time, your children will have a chance to see unique museums with exhibits they will not see anywhere else in the world.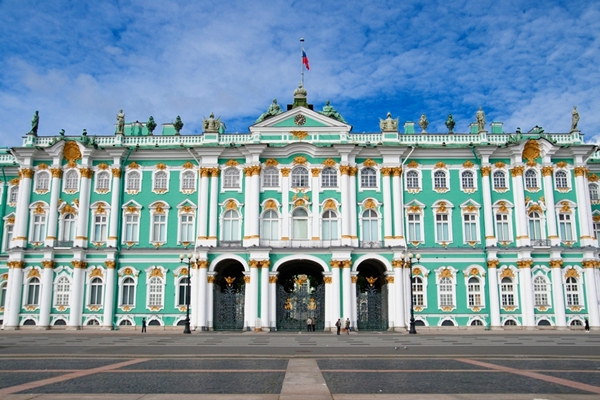 Hear are the best places in St. Petersburg to visit with kids:
Saint Petersburg Zoo is the oldest Zoo in Russia, It was opened back in 1865 and remains a popular place for both kids and adults. Conveniently located in the city center, you can see here over 2,000 animals (tigers, polar bears, deers, giraffes, monkeys, snakes, insects and many more) from 410 species.
The Zoo has its own stable and here, children ages 6-10 can participate in a Pony Club where they can learn how to ride the horse and how to take care of it
Ages: All ages. Daily: 10 am-5 pm. Tickets are for adults $10, for kids $2. Kids under 4 years – free admission.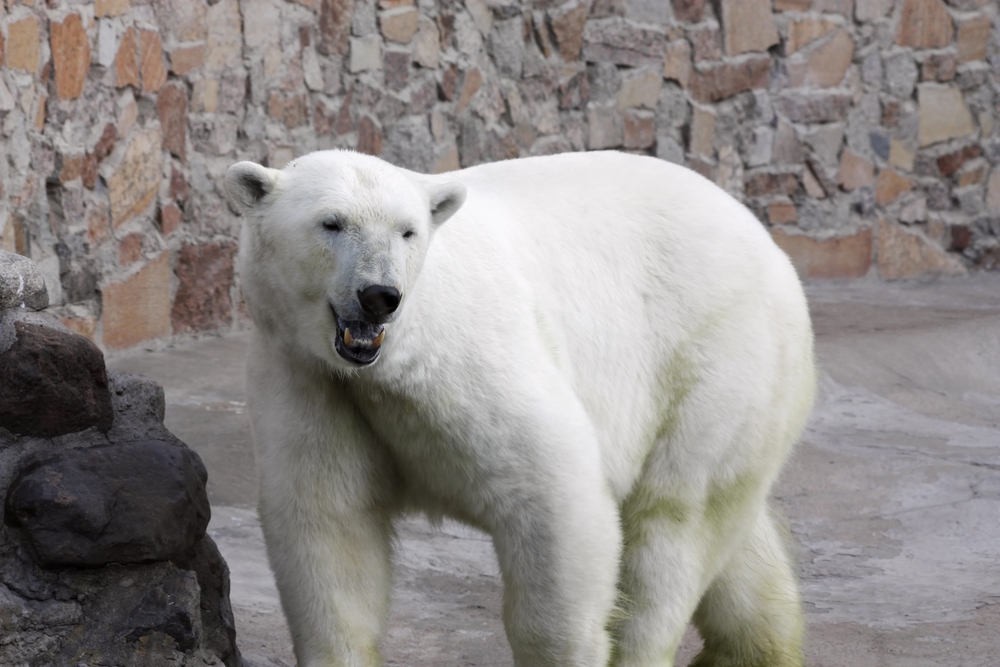 2. Saint Petersburg Dolphinarium
What child wouldn't be excited about the chance to see dolphins and sea lions, talk to sea horses and listen to the singing of beluga whales?
Age: Best for kids older than 3 years. Tickets: Adults $10-15, kids (3-10 y.o.) $3-10
The show lasts around 45 minutes. After the show, if you wish you may have a picture taken of your child with the sea artists.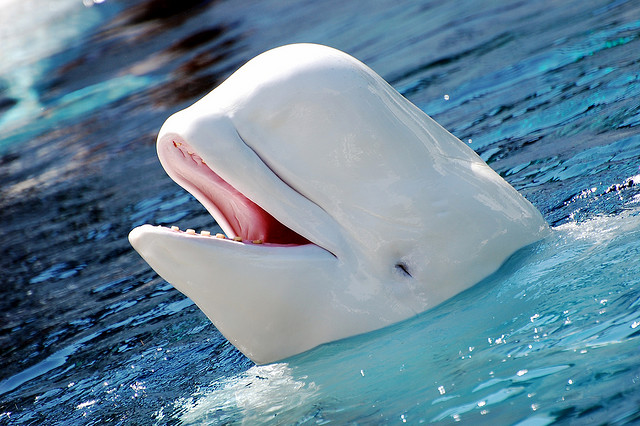 The Saint Petersburg Oceanarium, the first of its kind in Russia, is one of the newest family attractions in Saint Petersburg and is definitely worth a visit. The Oceanarium includes over 45,000 fishes, aquatic invertebrates and sea mammals from over 150 species, and aquariums with sharks, piranhas, and seals. The Oceanarium's shows are breathtaking and will have your child's rapt attention.
Age: best for kids older than 5. Daily: 10 am – 8 pm, closed the last Monday of the month. Tickets: Adults $10-20, kids $3-13, Additional fee for camera $7.
4. Dino-Park
The Dino-Park is located in the same complex as the Oceanarium. It is a unique place where kids can play with large models of dinosaurs, touch them and take pictures with them. Along with dinosaurs there are other activities, such as carrousels, a dino-train, car-racing, video games, and labyrinths, to keep your children occupied. If you feel hungry, there is a café where you can have a light meal.
Ages: any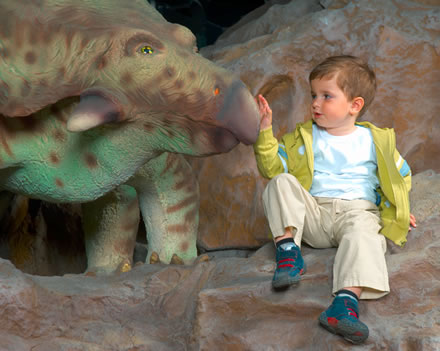 5. Trans-Force Entertainment Center
Trans-Force Entertainment Center is located near the Oceanarium and Dino-Park. It is a 5D attraction that will help you travel to the most beautiful cities of our planet. 5D is an absolutely new technology that combines a standard 3D experience with sound, special effects, and motion-based seats. The effect is as if you were transported to another world.
If the planet is not enough for you or your child, you can always travel to outer space. Trans-Force attractions will make your day. Your kids may not even want to leave!
Ages: any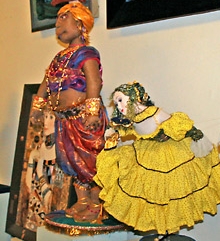 6. Saint Petersburg Dolls Museum
If you have a daughter, then you should not miss the Saint Petersburg Dolls Museum. What girl can say 'no' to hundreds of dolls of different origins and appearance? The museum's exhibits include a great number of dolls and fairies, some of which can be purchased.
Age: any. Daily: 10 am – 6 pm. Tickets: Adults $5, Kids $2
This is a very special floating museum. It allows you to come on board a legendary icebreaker which is 90 years old. The ship took part in many Arctic expeditions, participating in rescue operations. Visitors can have two types of guided tours. You can go around the vessel and get acquainted with the life and work of Arctic heroes, and you can explore engine room. Needless to say, this type of tour is especially interesting for boys and tomboys.
Age: any. Wed-Sun. 10 am – 6 pm. Tickets: $17 (guided tours in English and French are available). Every first Wednesday of every month – free admission.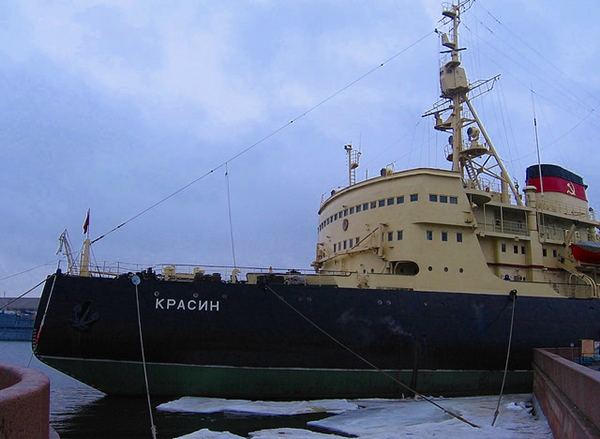 Who said you can't go to the theatre with your kids? Every day dozens of children visit Mariinsky Theatre. It is a great opportunity to feel the magic of music and dance. You don't need to know Russian or any other language other than the language of music to understand ballet. "Cinderella" or "The Sleeping Beauty" are kid-friendly stories that will fascinate both you and your children. Do not miss this opportunity to watch world-class performers in Mariinsky Theatre.
Age: better for kids older than 5 years. Tickets: $10-150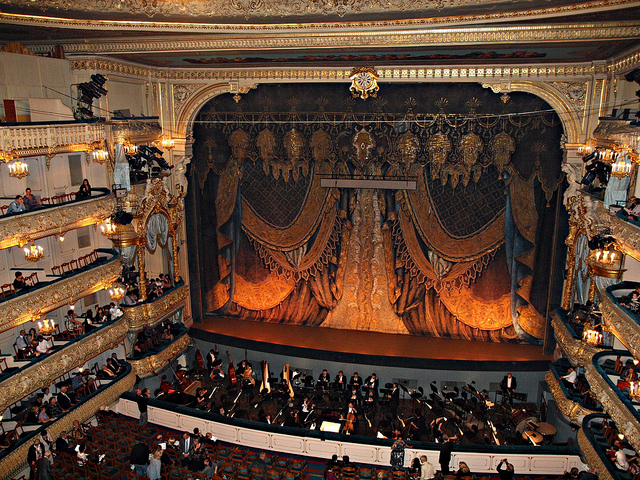 9. Saint Petersburg State Circus
The Saint Petersburg State Circus is a great place if you want to keep your child occupied with something for more than an hour. During the show your kid will not even notice you are there fascinated by aerial gymnasts', tight-rope walkers' performance and trapeze acts which literally take your breath away. In the circus building there is also the first in the world Museum of Circus Art.
Age: any. Tickets: $10-70. Kids under 5 years – free (provided the child is with an adult).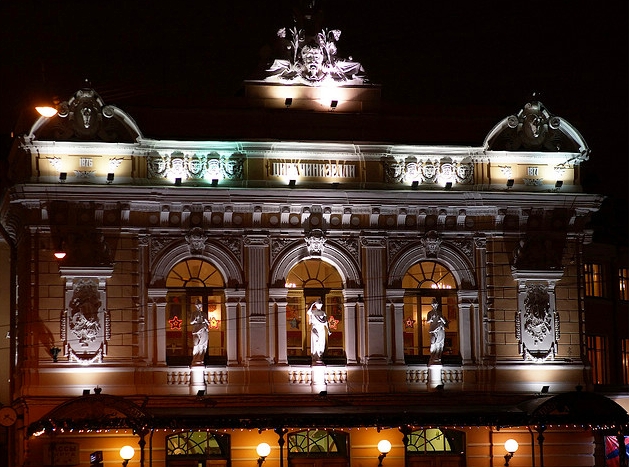 10. Railway Museum
Railway Museum is especially popular among boys. The museum presents items that show the history of railway in Russia, models of old and state-of-the-art locomotives.
Age: any. Sun – Thu –11 am – 5 pm Tickets: Adults — $4, Kids — $2 (kinds under 5 – free).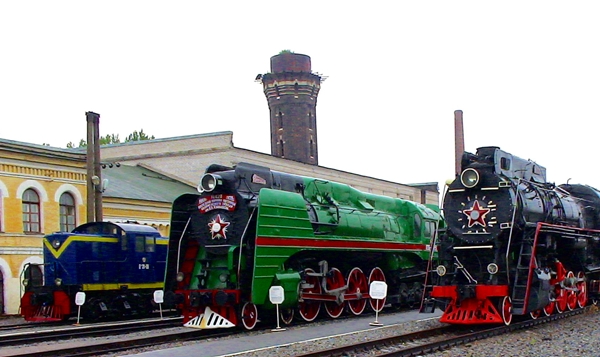 11. The Saint Petersburg Planetarium's Observatory
The Saint Petersburg Planetarium is located near the Zoo. While there is no English narration offered in the guided tours and lectures, you can still visit the Observatory with your kids. The planetarium's observatory is the only one in Saint Petersburg that allows public access. You will be able to observe the Sun, all planets of solar system, star clusters, comets, and much more.
Age: any
Family-friendly Hotels in Saint Petersburg
Hotels are a bit expensive in Saint Petersburg, and you don't want to compromise on comfort when you are with children. Nevertheless, there are options and you'll be able to find something suitable for your budget.
Recommended hotels for travelers with kids under 2 years old:
St. Petersburg's best luxury hotel, the Four Seasons Lion Palace St. Petersburg, is also very child-friendly. Just become a TravelSort Client so that you can enjoy complimentary perks such as daily breakfast for two for you, an upgrade on arrival if available, and a $100 spa credit for use during your stay. The hotel is happy to help childproof your room, provide a complimentary crib or rollaway bed in rooms that accommodate one, complimentary bottles, diapers, wipes and children's toiletries, child-size bathrobes, a kid's welcome amenity, and children's menus in the restaurants. Well worth the splurge!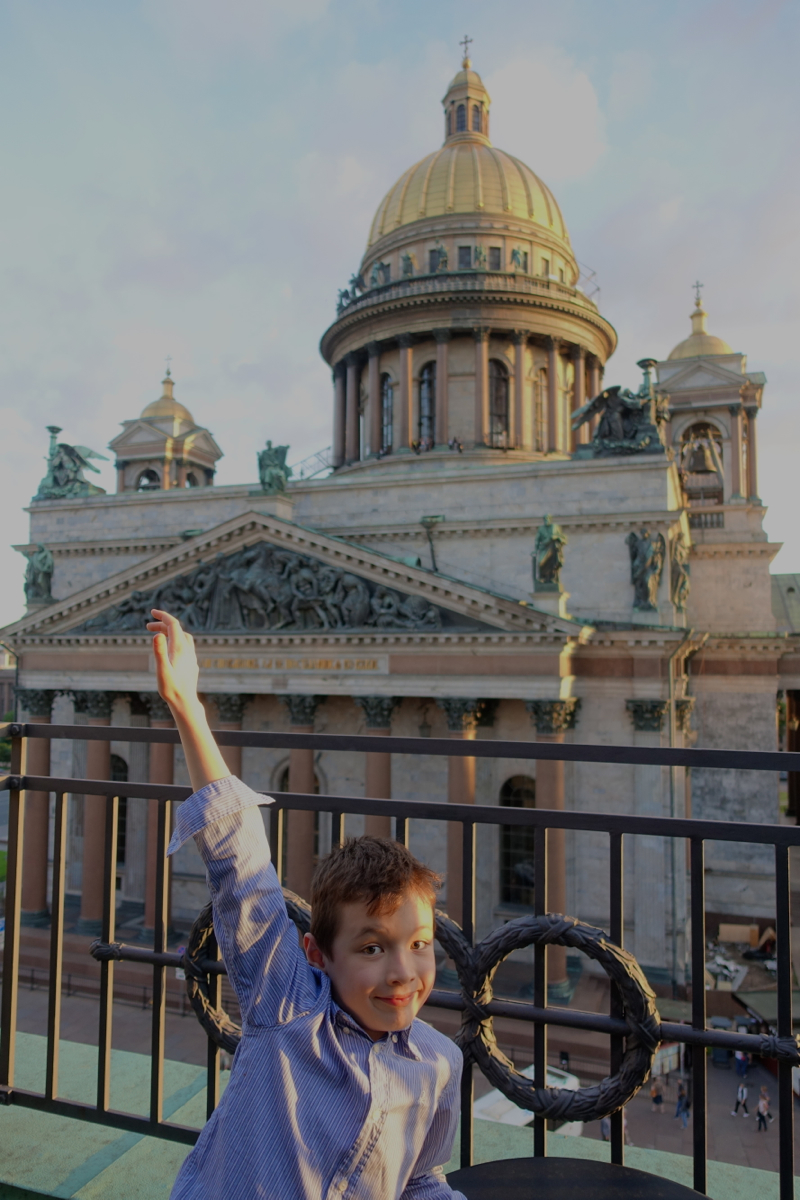 If you're traveling with babies, the Golden Triangle is a good choice. This 4-star hotel in the city center on the main drag, Nevsky Prospekt, offers rooms for $180-200/night, with free cribs available on request. Rooms are rather cozy and not large, but decorated elegantly.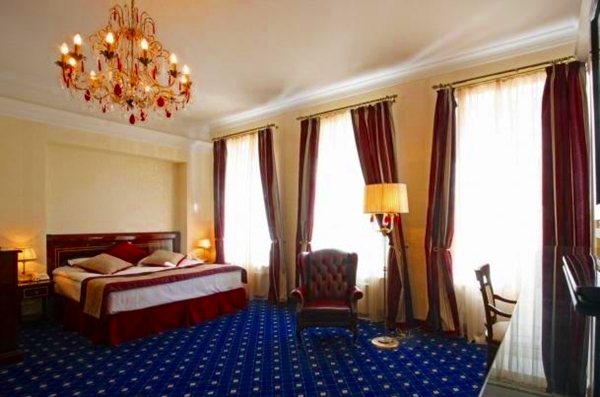 A good budget option for travelers with small children is the 3-star Ibis ($120-180, kids under 2 years stay free and free cribs provided). The hotel is quite new, with modern furniture, good air conditioning (needed in the summer, believe it or not), and is conveniently located just 4 minutes from Nevsky Prospekt.
You can also try the Cronwell Inn on Stremyannaya Street, a 4-star hotel with room rates of $120-170 per night. Kids under 6 years old stay for free, if no extra bed is required. No cribs are provided, however. THe hotel's rooms are decorated in a classic style, in keeping with the historic part of St. Petersburg where the hotel is located.
Recommended hotels for travelers with kids of all ages:
If you have older kids you can consider other hotels. A good option could be Vesta Hotel in the city center, a mini-hotel (only 59 rooms) with small cozy stylish rooms. Room rates are $130-200 per night with continental breakfast included. If you want some more privacy, try Fortecia Piter ($100-220) which has only 8 rooms, so a quiet, relaxed atmosphere is guaranteed. And if you want to stay in the historical center of the city, near the Hermitage, Mariinsky Theater and Isaak Cathedral, then try one of the 4 family apartments at the Pushka Inn, which come equipped with full kitchens (oven, fridge, microwave, dishwasher, electric kettles), free Wi-Fi, Satellite TV and air conditioning/heating. Another central option is Happy Pushkin ($100-240). The hotel is named after the most famous Russian poet who lived in 19th century; and designers put a lot of effort to recreate the historic atmosphere of those days.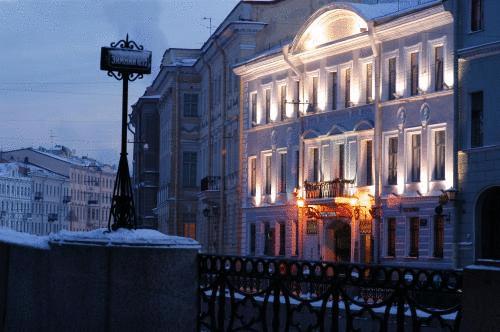 Best Places to Eat with Kids in Saint Petersburg
It is no secret that it is often a problem to get your child to eat, especially in a new place such as Russia. Nonetheless, Saint Petersburg has a number of good family and budget-friendly choices.
If you don't want to treat your little ones to fast food (McDonald's and Pizza Hut are available options) you can find a nice comfortable place to enjoy Russian favorites.
You will not have any problems with eating out in Saint Petersburg. There are many cafes and restaurants in the city centre. Inexpensive chains such as "Yolki-Palki" ("Ёлки-Палки"), "Emelya" ("Емеля"), "Teremok "("Теремок"), "Chainaya Lozhka" ("Чайная ложка") provide a great choice of dishes for a reasonable price. They all have traditional Russian dishes on menu, soups, salads, hot main dishes, and desserts. Only natural ingredients are used. The last 2 chains in the list – "Teremok" and "Chainaya Lozhka" offer a great selection of filled blini (crepes). You can order blini with sour cream, caviar, smoked salmon, and other savory fillings. For dessert, try the sweet blini with berries, apples, honey, or chocolate.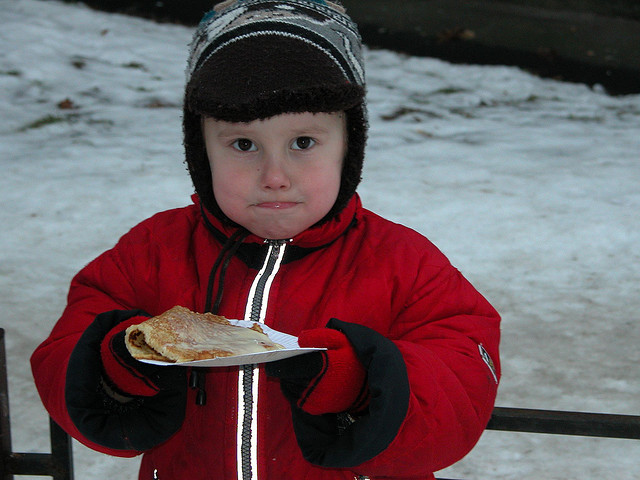 You can't leave Saint Petersburg without tasting pyshki (doughnuts) in the famous 'Pyshki" ("Пышки") café (Bolshaya Konyushennaya 25). Pyshki are a very famous snack from Soviet time, even now they are loved by kids of all ages. They come in a few varieties, glazed with powdered sugar, jam, or chocolate. The powdered sugar coating is classic, but you should not miss the chocolate ones either. They are delicious! This café has been a fixture of Saint Petersburg life for almost 50 years. It seems nothing has changed in all these years and the place looks exactly the same as decades ago. You can have a cup of coffee while your child samples different pyshkis.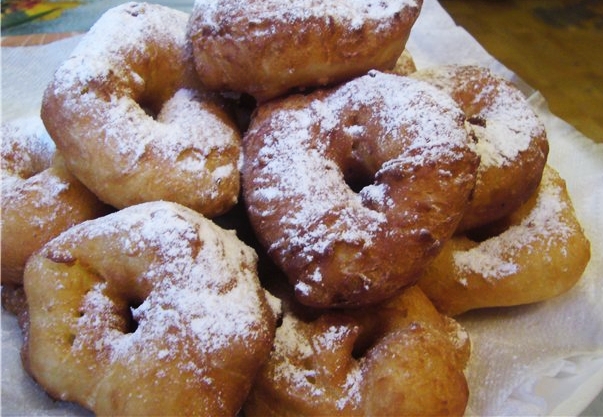 If you have a sweet tooth, try café "Sladkoezhka" ("Сладкоежка"). This is a unique café chain that offers various desserts including pastries and cakes, fruit salads and many more. Years of experience, use of only natural ingredients, and their passion for desserts enable the café bakers to treat you to exquisite delights.
If you'd rather buy organic food for your children you'll have a large choice of fruits, cereals and dairy products at the "SuperBabylon" ("СуперВавилон") supermarket on Malyi Prospekt (nearest Metro station – Chkalovskaya).
Overall, you should not have misgivings about going to Saint Petersburg with children. Depending on your kids' interests you can arrange your trips to museums, parks, galleries, theaters, amusement parks, etc. You can also take your children to the Artillery Museum, Zoo Museum, and the Water Museum in addition to the ones already mentioned above. And of course, you should not hesitate to take your child out on a sunny day to Peterhof Palace. And even getting from once place to another using the St. Petersburg Metro can fill kids with wonder, given that St. Petersburg, along with Moscow and other cities of the former USSR have some of the most beautiful subway stations in the world. No matter what you and your children are interested in, Saint Petersburg, Russia will prove to be an incredible and memorable family trip.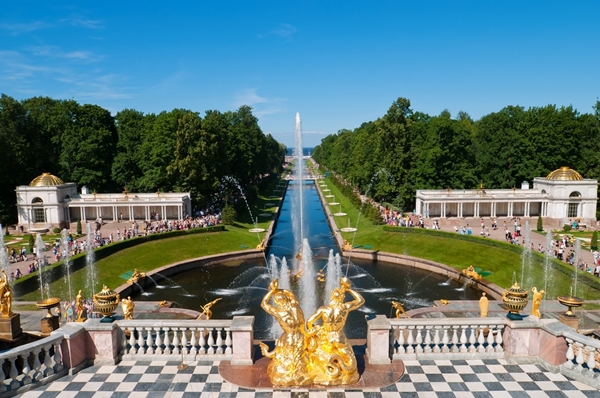 Related Posts
Review: Peterhof Fountains and Gardens Near St. Petersburg Russia
Preview: Four Seasons St. Petesburg Opening in 2013
Top 5-Star Luxury Hotels in St. Petersburg
A Romantic Trip to St. Petersburg, Venice of the North
Sapsan Train Moscow to St. Petersburg Review and Booking Tips
Need Award Booking Help? Our fee is as low as $75 per ticket if you book your hotel through us.
If you enjoyed this, join 200,000+ readers: please follow TravelSort on Twitter or like us on Facebook to be alerted to new posts.
Become a TravelSort Client and Book Your Hotel with Virtuoso or Four Seasons Preferred VIP Amenities!
Photos: Steve Snodgrass, KRHamm, colros, Gloel