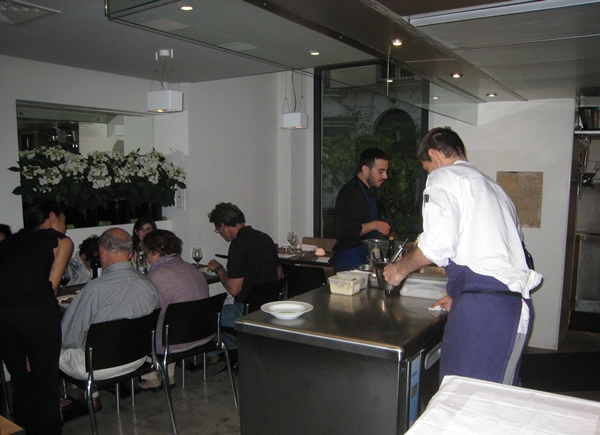 We highlighted Spring Restaurant as one of our top picks for Paris Restaurants open in August and just got a chance to sample its current 64 Euro dinner menu. Unfortunately it is currently closed through the end of August 2011, but it will reopen in September if you'd like to sample Chef Daniel Rose's innovative menu.
After making our reservation several weeks in advance, we dutifully called and left a message to reconfirm, only to hear back that they had no record of our reservation. Fortunately, they were apologetic and managed to squeeze us in for our desired time, so no harm done, but it does reinforce the importance of reconfirming your reservation, especially at a place such as Spring that doesn't take online or email reservations.
We arrived right on time at the nondescript entrance, and were graciously led to our table near the wine bar downstairs. While initially I'd wanted to be upstairs, to watch the action of the open kitchen, in retrospect I was glad to be seated downstairs–it's darker, a bit more romantic, and also more suitable for when a child is dining with you, as ours was. Now, I doubt many people bring their young kids here, but either in spite of that or because it's a novelty, the servers and chefs were very understanding and good natured about it. They were happy to bring a cheese plate for him even before the rest of our meal, which was almost instantly devoured, together with Spring's excellent homemade bread: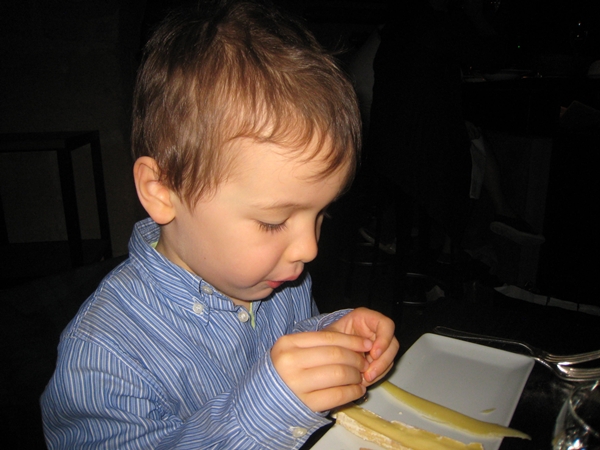 The amuses bouches consisted of a quartet of flavors: melon, hearty sausage slices, cucumbers with barley and an intriguing seaweed infused butter. The seaweed butter confounded my husband, who couldn't decide if he enjoyed it or not, but I loved it, and I almost never butter my bread. I would happily have taken some home if I could have, along with the homemade bread, but refrained from being so gauche, since the French do not look kindly on doggie bags.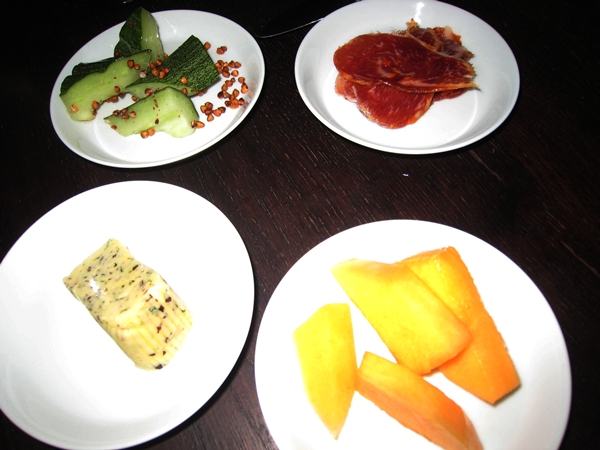 The next course was a study in contrasts: a melange of white beans with bacon, cucumber and mango, with savory gelatin and a delicate zucchini blossom stuffed with an exquisite tuna mixture. This too disappeared quite quickly, the best part being the stuffed zucchini blossom.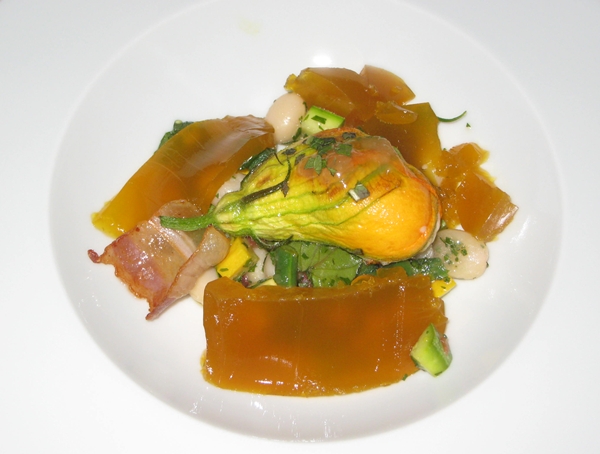 For the following course, the kitchen whipped up a perfect fluffy omlette free of charge for our 3-year old, and since he was quite full from the cheese platter, we got to sample it in addition to our own course: jewel-like fresh tuna and heirloom tomatoes with a smoky tomato vinaigrette. My husband described it as tasting like "autumn leaves" but that doesn't do justice to how delicious the smoky flavor was.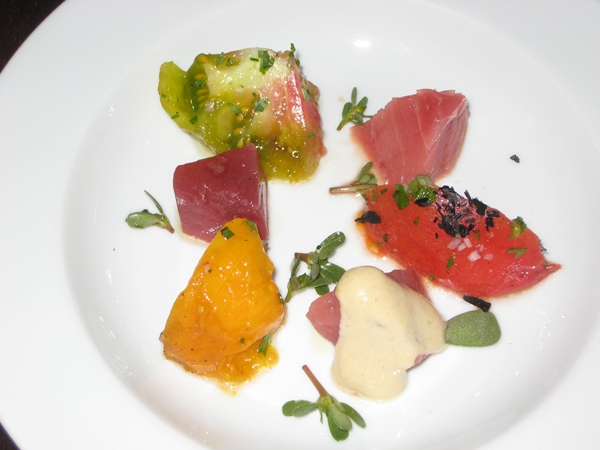 The heartiest course followed: a combination of duck and lobster with a delicious reduction. This would have been perfect in and of itself, so fresh and pristine was the lobster, but a dish of crispy potato croquettes with lobster infused oil gilded the lily.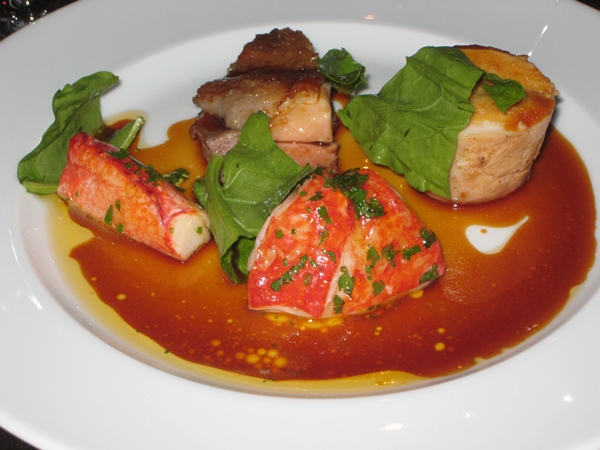 The conclusion was not one, but three mini desserts: dark chocolate mousse, lime cream with mascarpone and chocolate shavings, and plump blackberries with a hint of cream, dusted with ground pistachios.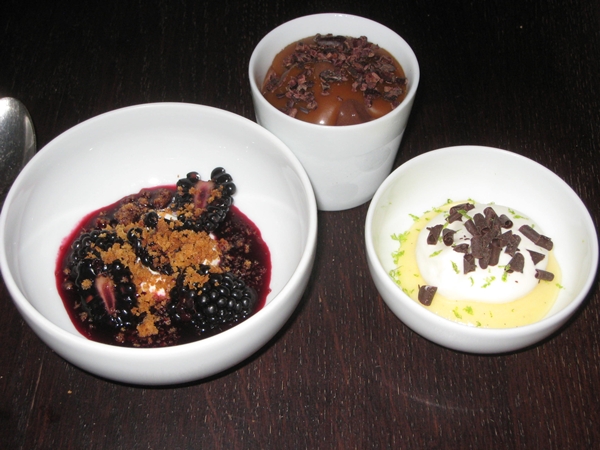 The meal was deeply satisfying in its combination of both classic and innovative flavors, and well worth the consternation of dealing with the reservation snafu (although I certainly would recommend reconfirming earlier next time, for Spring Restaurant).
If you enjoyed this, please follow TravelSort on Twitter, like us on Facebook or become a Member to be alerted to new posts.