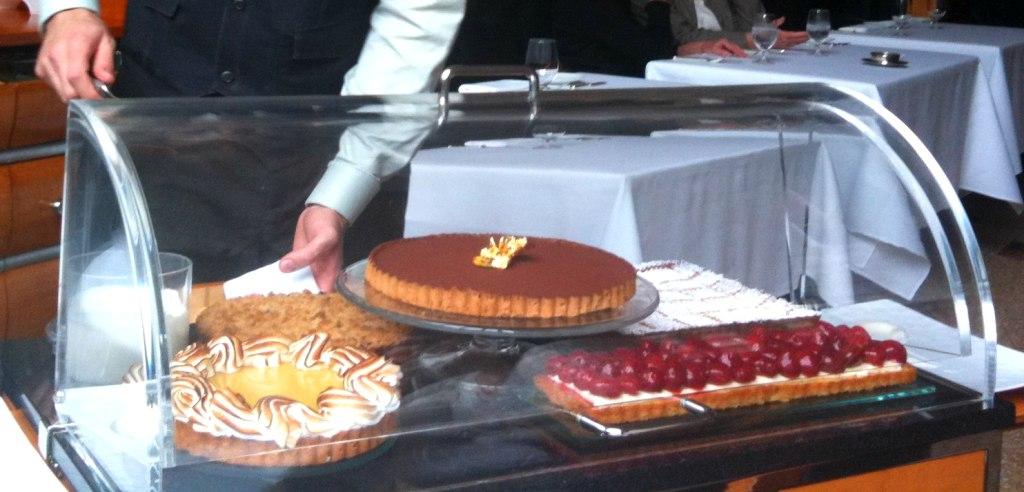 What's the perfect place in New York for a fantastic meal to celebrate a birthday, anniversary, or other special occasion or on a romantic getaway to New York? There's no shortage of restaurants in New York—Yelp counts over 25,000—or even of high end eateries, both timeless, such as Le Bernadin and Gramercy Tavern, and newcomers such as Corton. But if you're an unapologetic foodie and care as much about what's on your plate as the atmosphere and service in the dining room, here are my top three picks.
Per Se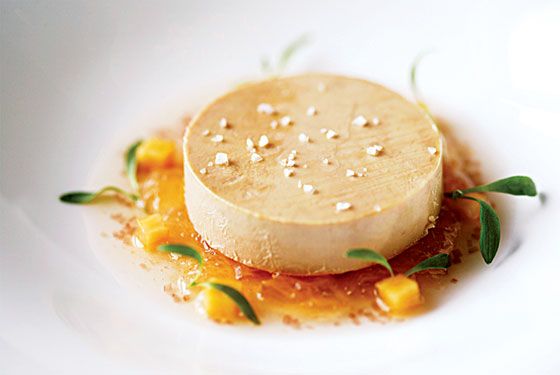 You might think that, since Per Se is technically located in a shopping center, albeit a high-end one (the Time Warner Center) that it can't justify the superlatives it receives, from "best gastronomic experience in my life" to "I've eaten all over the world, and this one is the best." You would be wrong. From amuse bouches of salmon torchons and Thomas Keller's signature Oysters and Pearls to perfect butter poached lobster, a succession of ravishing courses and finally to housemade mignardises, this will be an event to remember. Unfortunately, so are the prices: the dinner prix fixe of 9 courses is $275 and the lunch prix fixe of 5 courses is $175. Although, thanks to the recession, it is now possible to sample some a la carte dishes in the lounge, I recommend you save up to do Per Se properly, even if it means brown bagging it for a few weeks.
Eleven Madison Park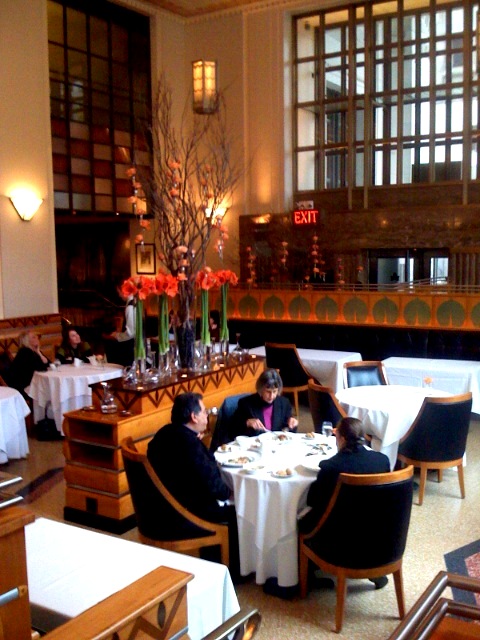 Under Chef Daniel Humm, who received the 2010 James Beard Award for "Best Chef: NYC" Eleven Madison Park is unquestionably one the best places in NYC to celebrate a special occasion. The restaurant is housed in grand building with soaring ceilings, gorgeous flower displays and (if you get there while it's still light on a summer evening) a lovely view of Madison Square Park. Food is luxuriously French, albeit using locally sourced ingredients where possible. Highlights include the many amuses bouches and extras, particularly the sweetbread torchons; warm cheese gougeres; extensive wine list; lavender and honey duck (for two); cheese trolley; and the homemade ice creams that accompany many of the desserts. The restaurant, which received 4-stars from the New York Times, recently debuted a new menu concept, listing dishes only by their primary ingredient, promoting greater dialogue and interaction between guests and staff. Line cooks personally deliver several courses of hors d'oeuvres, explaining the preparation. Service is professional, but not stuffy. Given the incredible quality of the food, service and ambience, the restaurant is a relative bargain: a 5-course dinner prix fixe is $155 (4-courses for $125) and 5-course lunch prix fixe is $74 (3-courses for $56). Savor the 5-course tasting dinner with a guest, courtesy of TravelSort, if you win our current contest!
Jean Georges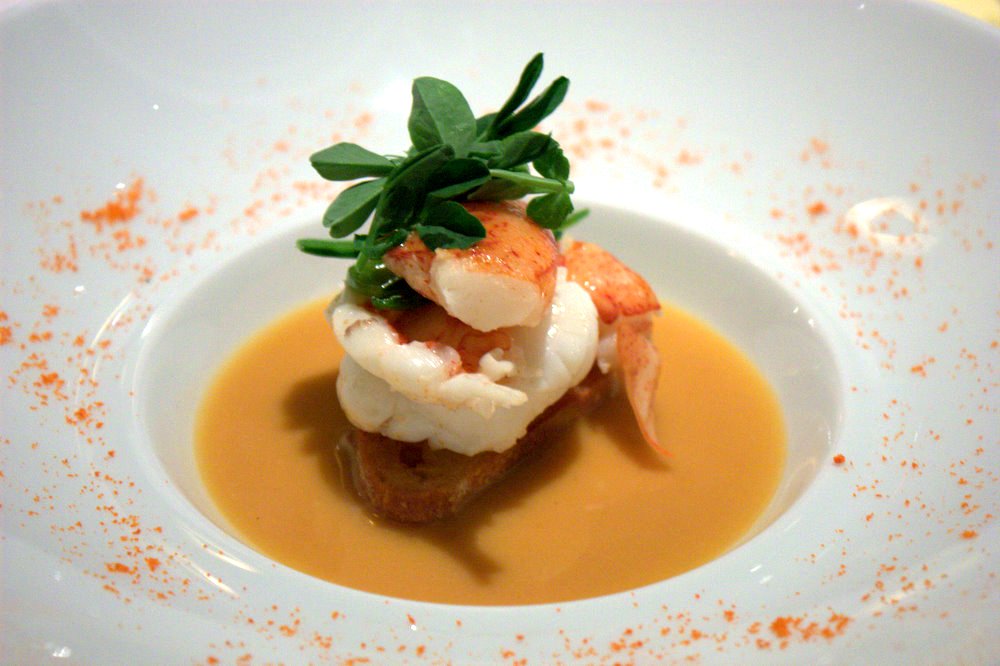 Jean Georges, the eponymous restaurant of Jean-Georges Vongerichten housed in the Trump International Hotel & Tower, has been a fixture of the elite New York dining scene for over a decade. In that time, Vongerichten has gone on to open a slew of other restaurants in New York and abroad, but his commitment to his flagship shines through in its still vibrant union of French and Asian flavors. Don't miss his signature foie gras brulee, goat cheese gnocchi, lobster tartine with lemongrass-fenugreek sauce, skate with chateau chalon sauce, or sea scallops over caramelized cauliflower. The classic Jean-Georges molten chocolate cake makes a perfect finish, but given the complimentary chocolates and housemade marshmellows, you may want to simply focus on the superb savory courses. Best of all for frugal foodies, lunch at Jean-Georges is just $29 for two courses (additional course for $14.50). Dinner is more of a splurge: $98 for 3 courses, with 7-course tasting menus for $148-168. Of course, it's also possible to enjoy Jean-Georges culinary masterpieces from the comfort of a gorgeous suite in the adjoining Trump International Hotel–and you could win a complimentary night in a Park View suite if you win TravelSort's current contest!
Check out more Photo Friday posts
Photos: djjewelz, arnold inuyaki, Hilary Stockton, Per Se, scaredy_kat