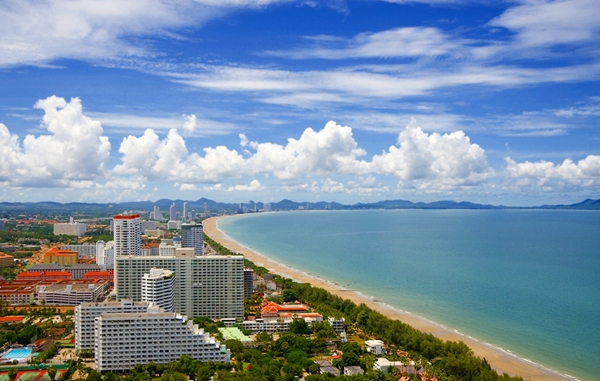 Why Go
Pattaya has transformed itself from a sleepy little fishing village to a vibrant resort town, notorious for sexy beaches, nightclubs, and fancy feasts. For me, one word sums it up: Beaches. It's a short (2 hour) jaunt from Bangkok. You get the beach feel without having to go to Phuket, and on top of that the food is great. Simply put, the weather's lovely and there's always something to do.
Insider tips
Getting around Pattaya is easy. Look for the small navy blue trucks with canopy tops—called Song Theaws in Thai, or Baht Bus. Simply flag one down, or wait until they honk at you and hop in. Pay the driver upfront and press the buzzer at your destination. It's the cheapest way to get around in town, starting from 10-20 Baht for foreigners.
Foreigners generally get charged up to 50% more than locals. So know how to bargain. For example, if you want to go to a non-main street area in Pattaya in a Song Theaw, you'll have to negotiate a price with the driver.
If you want to go for a grocery run, try Carrefour or Big C (like Wal-Mart). They're big, have everything you could ever need, inexpensively. They've also got decent food courts. Seven Eleven convenience stores are also widespread and good for picking up drinks and snacks.
Tourist areas beget tourist prices and frankly, tourist treatment. If you don't want to get hassled, or wants some peace, stay away from the red-light zone aka Walking Zone.
The seafood sold on trucks and on the street is okay to eat. It's generally fresh and priced to move. Plus, they come with utensils and condiments, ready for beachside eating.
Safety note: ladies keep your purses close by, to prevent becoming a victim of bag snatchers and thieves.
Don't drink the water. Seriously, don't drink the water, or anything with ice. Stick with bottled water.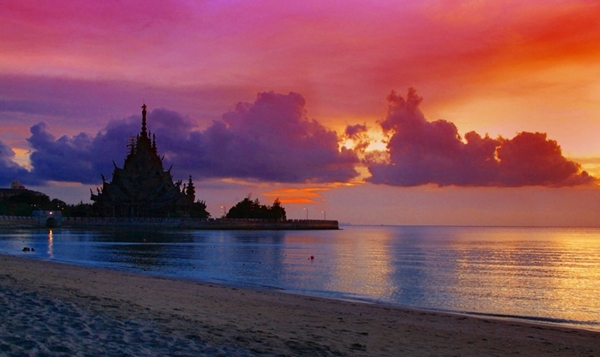 Where to stay
Jomtien Beach is a cozy little corridor, about 10 minutes away from the main thoroughfares of downtown Pattaya. The Jomtien Metro Condotel (Jomtien Beach Road, Soi 19) is my favorite place to stay in Pattaya (I've stayed here over 10 times in as many years). At 42 storeys, the Jomtien Metro is the tallest building in Jomtien and my condo has a nice 37th floor full ocean view. This a great place if you're planning to stay for a week or longer. You've got two options for accommodations: there's a conventional hotel that fronts on both sides of the massive free form pool. Here you can book a room with two queen beds and a kitchenette for a quarter of the cost of a full-fledged condo and you get all the amenities— tennis courts, aforementioned pool, gym, and cable TV. Not to mention, the beach is literally across the street. If you want to pamper yourself, check out the condo side of the Jomtien Metro. Condos range from the simple studio to the luxurious three bedroom with two baths, full European kitchen, balcony and plenty of places to lounge.
The place is popular with Bangkokians come holiday season, but in the summer it's a little empty. Security is 24hrs, however service at the reception can be a little lacking at times.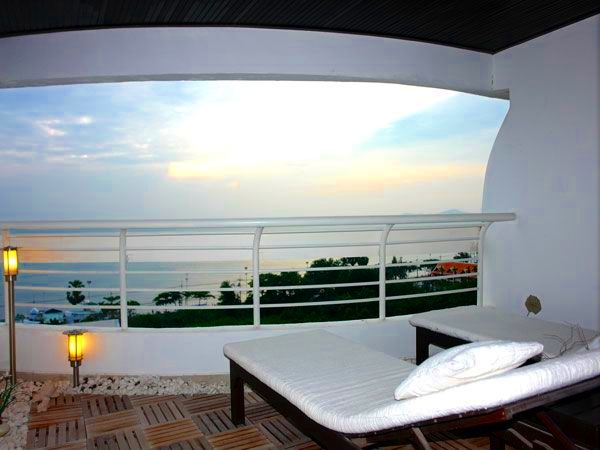 What to eat

Seafood anyone? So you want to get away from the go-go bars, expats, and mainstream touristy- attractions? Try Preecha (Tel. 3870 9439). It's a little out of the way (15 minutes from Pattaya, and you'll need some transportation), but well worth the ride. It's not your typical restaurant with four walls and tablecloth-draped tables. Think of it more as an outdoor waterfront cafeteria with waiters and bottle service. Upon entering the dining hall, you're greeted by half a dozen tanks packed to the brim with a wide variety of ocean grub—crabs, lobster, horseshoe crabs, exotic fish, shrimp—to name a few. It's a veritable seafood lover's paradise. Try pairing fresh Tod Man Pla (fish cakes, Thai style), with a generous platter of crab-fried rice. Or my favorite: calamari sautéed in a thick coat of roe and green onions. The fare is typically Thai, well made, and service is fast. Feel free to bring your own alcohol, or simply wash it down with a bottle of cold Singh beer. You definitely won't leave here hungry.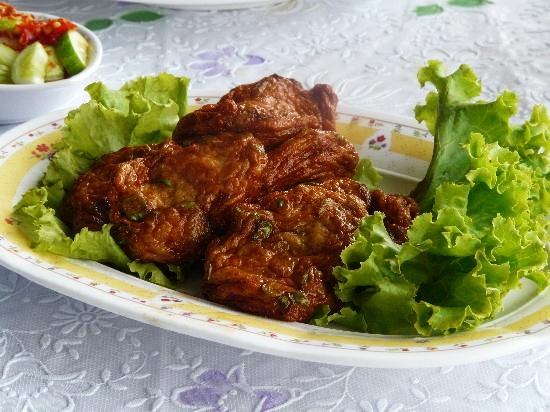 For casual dining, the Mae Sri Ruen chain is a good bet. It's a noodle joint that would satisfy Chef-turned travel and food show host Anthony Bourdain—simple, down home, authentic Thai food with plenty of options and no hassle to boot. My favorite is the large noodle dish with chicken and no broth . The usual Thai assortment of condiments is available—peppers soaked in vinegar, sugar, dried chili flakes and soy. Throw in an order of Beef, Pork or Chicken satay and call it a meal. On the lighter side, you can try the Papaya salad (be sure to specify how hot you want it, because by default it comes 5-star hot). Again, the beautiful thing about Mae Sri Ruen is variety and flavor at bargain prices. The place has expanded from a simple noodle joint with ladies selling dessert on the steps, to a full fledged Pattaya chain, which are usually (and quite conveniently) located next to shopping outlets and malls.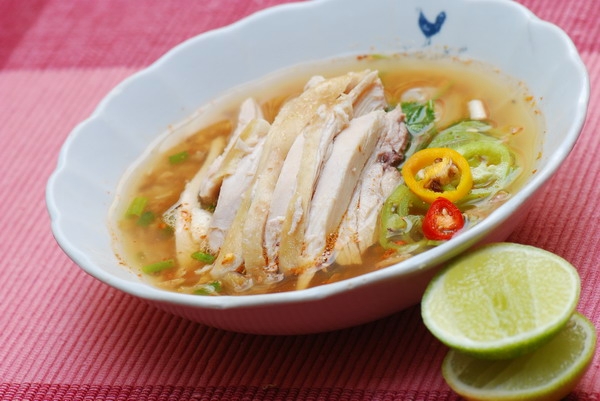 Another Jomtien Beach staple. Nang Nual (Thai for seagull) is a popular favorite for both tourists and locals alike. Located on Jomtien's main party road, with the ocean right across the street, Nang Nual is a good choice if you want seafood with some international flavors thrown in. Some of the better dishes are baked garlic clams encrusted in garlic toast, curried Crabs in a coconut sauce, and the steak and Seafood platter (surf and turf at its best). For dessert, the Irish coffee is a must; they make it tableside complete with in-your-face flames and plenty of liqueur.
It gets packed early, but there's seating indoors and out. Indoors there's air conditioning, and outside you can hear the roar of the ocean.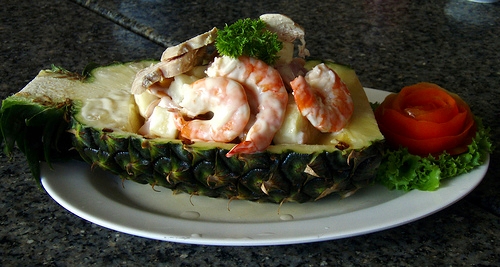 What to do

If you've had your fill of lazing on the beach or at the pool, the Nong Nooch Tropical Botanical Garden is a must see in Pattaya. This vast expanse of lush greenery, merely 20 minutes away from Pattaya, Nong Nooch has a little bit of everything. Orchids. Thai Style Houses. Cacti. A lake. Elephant shows. Traditional Thai dancing. Hotel. All for just 300 Baht. It's actually considered one of the largest gardens in Southeast Asia and houses an impressive variety of rare and exotic orchids as well as the world's largest palm collection. Take a stroll or ride an elephant. Just make sure to bring plenty of water and perhaps a sun umbrella to weather the hot Thai sun.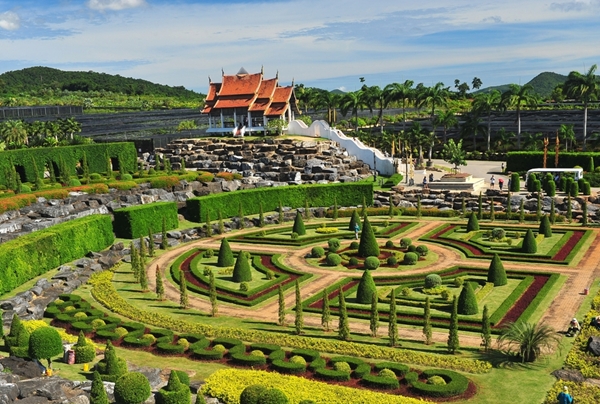 Lions And Tigers And Bears. Oh My. Minus the bears, but add, say, 100,000 crocodiles, pigs, and single hump camels, and you've got the Sri Racha Tiger Zoo. You've seen the shows where the guy dangles his head dangerously close to a crocodile's mouth and then wrestles the beast like a toy? At, Sri Racha, it's real. If you're not into shows, you can take a picture with tiger cubs or check out the crocodile incubator. No joke, Sri Racha breeds and rears real live crocodiles. Some go to wrestle, others are more the purse/shoe type, while still others can be purchased to grill or cook however you desire. I know it sounds strange, but crocodile meat actually does taste similar to chicken and is good. You can try it at the famous Tiger Zoo restaurant (the Chinese pancakes are pretty tasty). All around this is a great place to go for the young and old.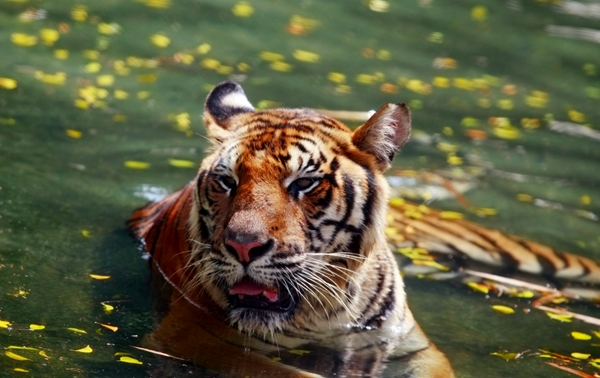 We all know Thailand is The Massage Capital when it comes down to it. So the question is, where to go enjoy your massage, and not get gypped? Oddly enough, try the blind, at the Thai Blind Massage Institute (413/89 Thappraya Road +66 (0) 38-251 851). If you're looking for that quality Thai-it-hurts-but-feels-so-good-massage, Pattaya has one great out-of-the-box alternative in its blind massages. Because, let's face it, the blind do have a killer sense of touch. It's also very professional, no fantasy, clean and won't bust your wallet. You'll get over the initial awkwardness quickly– I'm picky about my massages and this one was definitely something to write home about. Choose from a foot massage, oil massage, herbal steam massage (I opted for this one and was really surprised. Go for the three-hour option. You won't be sorry) and sauna (to relax the muscles before or after a massage—they thought of everything didn't they?).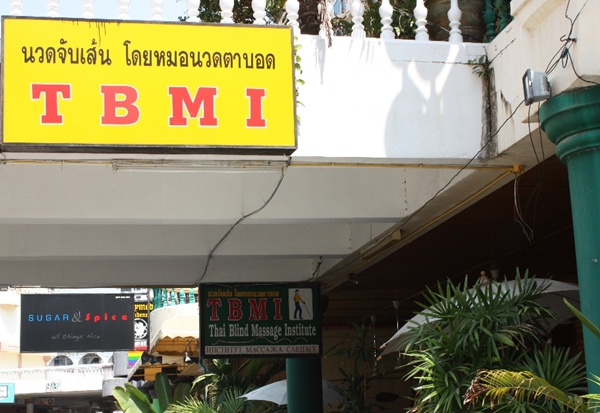 Although not so risqué as touted, South Pattaya is infamous for its nightlife and the infamous Red Light District, aka the Walking Street is no exception. Even if it's for pure amusement, the walking street is a must see. You can get your drinks cheaply, gawk at the old men living it up with their Thai trophy date (frankly my favorite game is called Male or Female?… you get the drift), or enjoy your own at the expansive range of go-go bars. Granted, it's not for everyone, but it has its merits. Happy Hour seems to be every hour, and you've got plenty of tourists and expats to make the hour happy. There's also some great pub food if you're looking for a meal that isn't so spicy-hot: e.g. fries, Chex mix, wings, even nachos. The walking street has a number of bars that serve some decent bar food. They've got sports bars, loaded with premium channels and plasma screens, coconut cocktails galore (try the local frozen fruit drink—puun—enhanced with your favorite alcohol chaser), as well as exotic street food (fried grasshopper, anyone?). They may say walk at your own risk, but the Walking Street is the quintessential Thai tourist hotspot with locals playing the tourist game. Be careful, and there shouldn't be any problems. Worth a glimpse, especially if you're into people watching.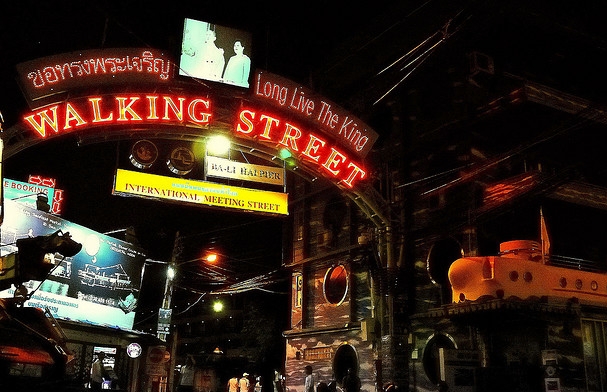 Need Award Booking Help? Our fee is as low as $75 per ticket if you book your hotel through us.
If you enjoyed this, join 100,000+ readers: please follow TravelSort on Twitter or like us on Facebook to be alerted to new posts.
Become a TravelSort Client and Book 5-Star Hotels with Virtuoso or Four Seasons Preferred Partner Amenities!